Did you know a church in Oshkosh, Wisconsin is home to one of the largest permanently displayed nativity collections in the world? Step into the extensive display room at Algoma Boulevard United Methodist Church and view over a thousand of nativity sets made out of everything from fine porcelain to popsicle sticks! This Nativity Collection is one of a kind and is worth a visit.
History of The Nativity Collection
This extensive collection began in 1988 by a women of the name of Miss Mildred Turner. She taught kindergarten in Omro, Wisconsin and was very active within the community. After becoming quite ill and retiring from teaching, she began collecting nativity sets from around the world. After receiving 15 sets as gifts from friends, she continued to pick up pieces at antique shops and gift shops. By 1996 Mildred had more than 600 nativity sets! It took her a total of two weeks to put out these sets, and another two weeks to put them away. She eventually began leaving them up around her house year round. 
As Mildred was a part of the Algoma Boulevard United Methodist Church, she would display some of her sets at church each Christmas. After some discussion, it was suggested that her collection be left at the church - with an agreement of no items to be sold or removed. A total of 668 sets were established in 1997. After cabinets were built to display an additional 400+ sets, The Nativity Collection now houses over 1000 sets!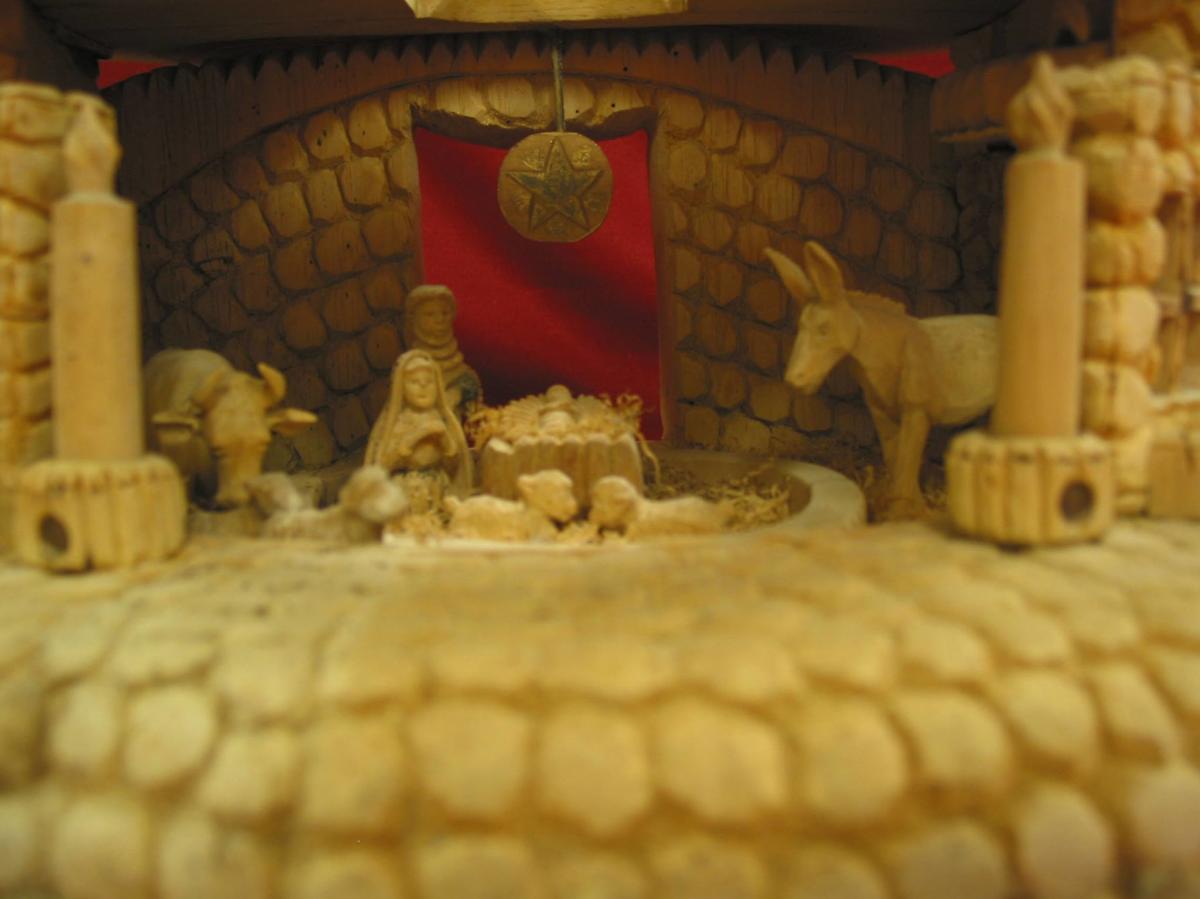 Year Round Collection
Thanks to Mildreds donation to Algoma Boulevard United Methodist Church, this collection can be viewed year round! This collection has pieces from artists around the states and world - from Alaska to Zululand! With the variety of styles, materials, and cultures, this collection truly is one of a kind.
Tour the collection in the lower level of the church using a self-guiding audio tape and printed informational material or call ahead for a knowledgeable and friendly free guide! You can call the church office at 920-231-2800 to schedule a time to visit. Algoma Boulevard United Methodist Church is located at 1174 Algoma Boulevard, Oshkosh, WI 54901
 
Planning a visit to The Nativity Collection? Share your photos with us by tagging Discover Oshkosh on Facebook and Instagram for a chance to be featured!
Stay the night in Oshkosh—click here for overnight options!