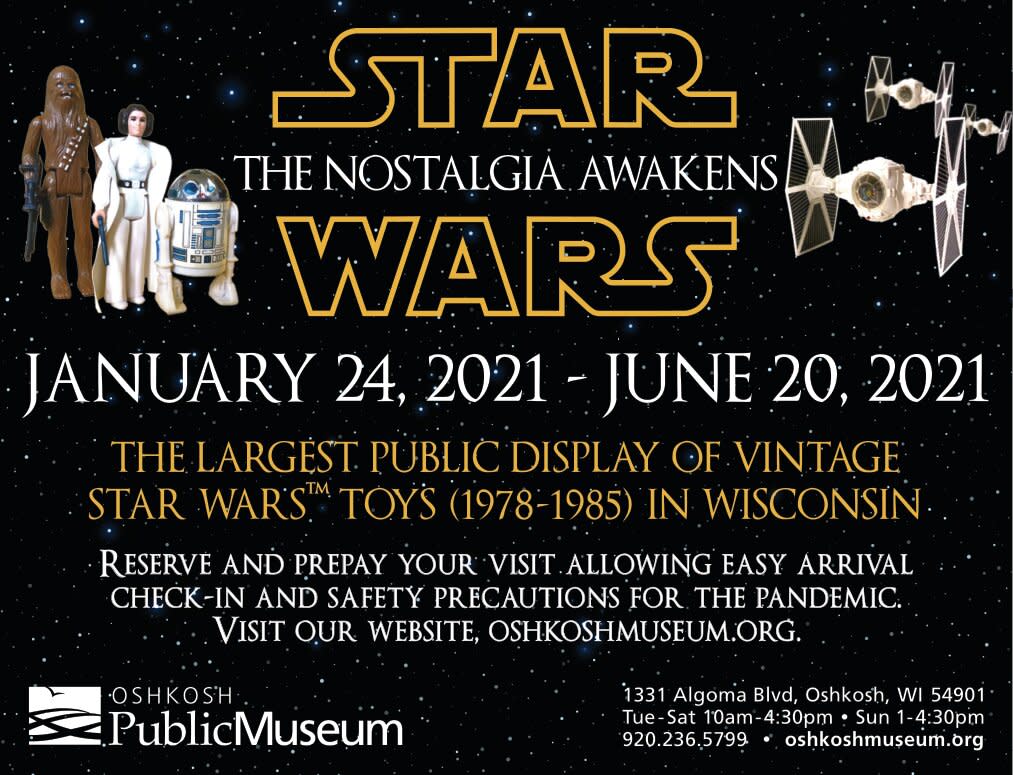 The Nostalgia Awakens
Vintage Star Wars™ Toy Display
January 24  - June 20, 2021
Please purchase your tickets in advance to attend!
When Star Wars™ hit the movie theaters in 1977, it instantly became a box office smash, especially with children.  Kids wanted to bring the action home from the theater with their favorite heroes, villains, creatures, and spaceships in miniature size on the toy shelves.  From 1978 to 1985, Kenner Toys manufactured hundreds of action figures, vehicles, and playsets featured in Star Wars™, The Empire Strikes Back™, and Return of the Jedi™.  These toys today are as iconic as the movies themselves. On view, the largest public display of these original Kenner™ Star Wars™ toys ever in Wisconsin will be at the Oshkosh Public Museum.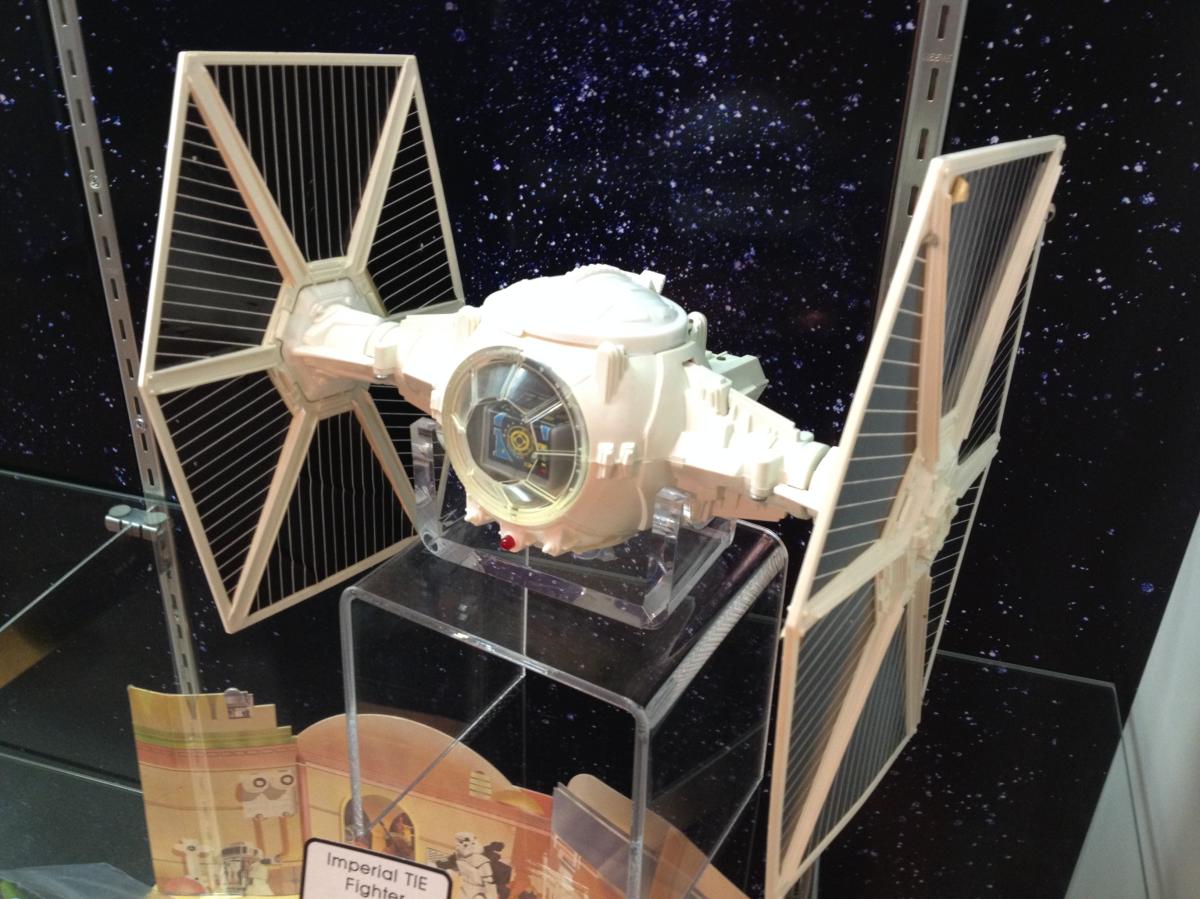 Reservations required. Reserve and prepay for the date and time that works for you, allowing you easy check-in when you arrive and safety precautions for the ongoing pandemic.
Stay the night in Oshkosh—click here for overnight options!