1. Walk Through Aviation's History:
The restoration, preservation, and operation of vintage aircraft have been part of EAA since the very beginning. Discover airplanes used in aviation's early days and a tribute to the Wright brothers. Get close to classic aircraft and antique artifacts.
2. Explore Military Aviation:
The Eagle Hangar is a massive hall of aircraft and artifacts dedicated to the memory of those who served in World War Il, Korea, and Vietnam. The airplanes include examples of Allied fighters, bombers, Army, Navy, and Air Force aircraft, and more.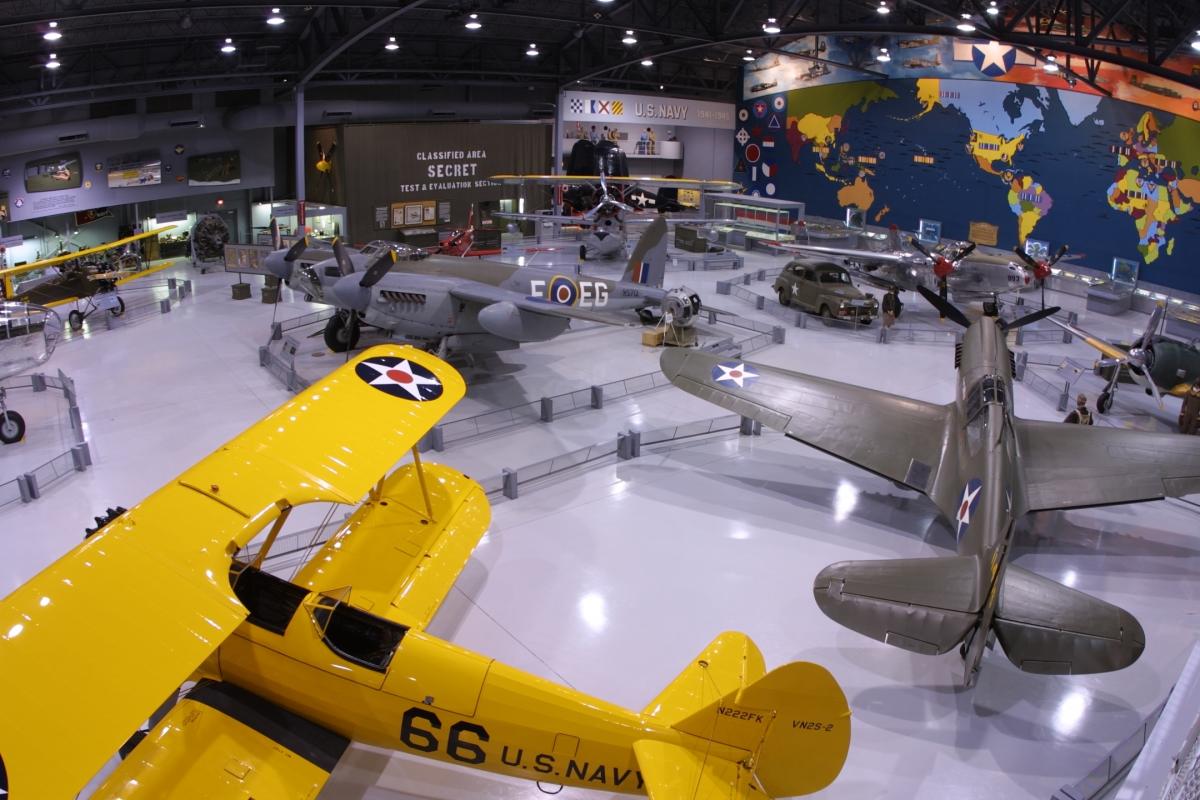 3. Meet the Innovators:
The Innovations Gallery highlights the airplanes and their pilots who have broken dozens of world records. See Loving's Love, an air racer that was designed and built by WWIl veteran and double amputee, Neal V. Loving. Get close to the full-size animated replica of SpaceShipOne, an experimental, private spacecraft that made three successful spaceflights.
4. Witness the Captured Aviation Spirit:
Aviation is made up of more than airplanes and pilots. Photographers and artists have been part of the world of aviation from the beginning. Throughout the museum, there are historic photographs and works of art.
5. Fun for the Whole Family
Bring out your inner child in the KidVenture Gallery, where you can enjoy a variety of interactive activities and exhibits. The centerpiece of this area is the Raptor Gallery, which focuses on all the unique features of the world's most advanced aircraft, the F-22 Raptor, and offers the opportunity to climb into the cockpit of our half-scale model.
The EAA Aviation Museum is open Monday through Sunday, 10 a.m.-5 p.m., and is closed on all major holidays. Children five and under are free. Youth admission, ages 6-18, is $12. General adult admission is $15. A discounted rate of $13 is offered to Seniors (62+).
All areas of the museum are wheelchair accessible via ramps and elevators.
Free wheelchairs and strollers are available for visitor use.
Vended drinks and light snacks are available in the museum's refreshment area.
 
Share your unique aviation experience with Discover Oshkosh on Facebook and Instagram! We'd love to see your favorite part!
Stay the night in Oshkosh—click here for overnight options!