Valentine's Day is quickly approaching. Do not let the stress of planning something special take away from what this day is all about – Love!
Whether you are celebrating with a partner, your friends, or you just want an excuse to have some fun, Oshkosh has your back with plenty of fun activities to keep everyone entertained on Valentine's Day.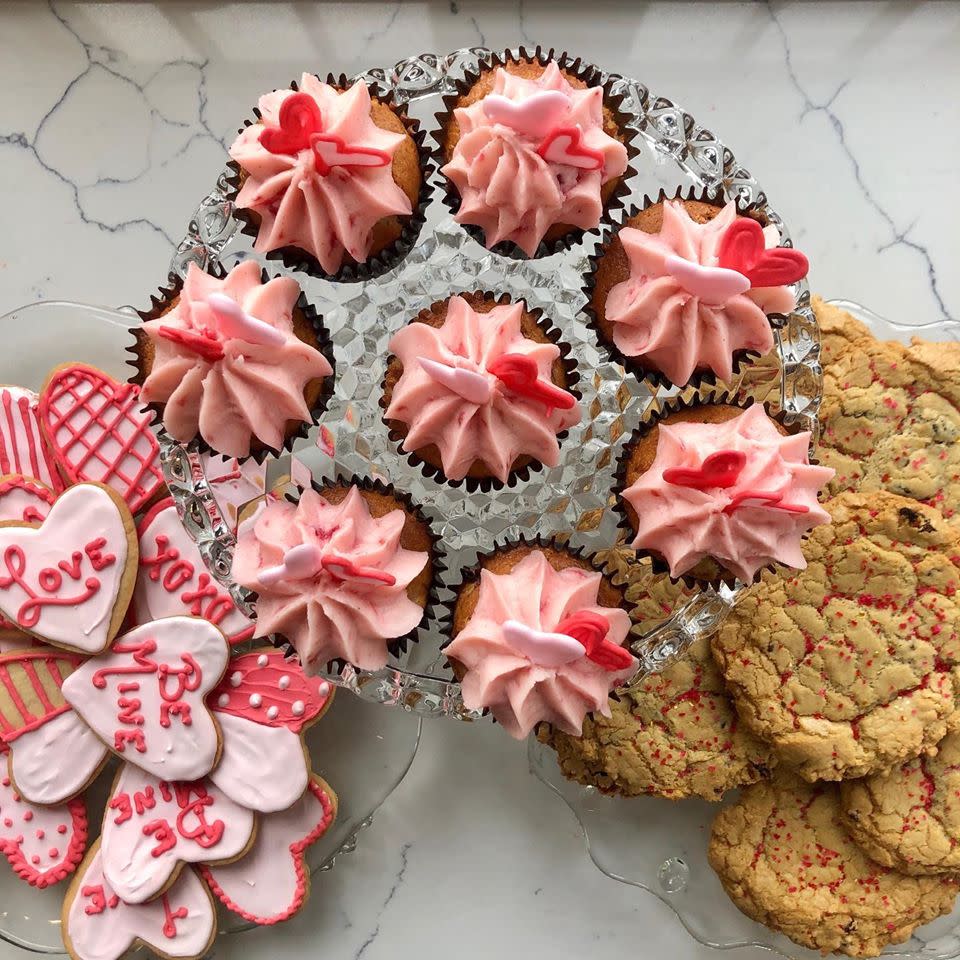 Romantic Dinners
Feb. 13 | The Dessert and Wine Pairing at the Caramel Crisp has everything you want for romantic Valentine's Day snacks. Cheese and wine pairings, followed by dessert and more wine! You can also dip your own chocolate covered strawberries. Visit their website and grab a ticket.
Feb. 14 | The Hilton Garden Inn is hosting a Valentine's Dinner that is sure to wow. Enjoy yourselves from appetizer to dessert with a four-course, all-inclusive, meal for two. Keep the night and get the Hilton Garden Inn's "Romance Rate" on hotel rooms, which includes a bottle of champagne and chocolate covered strawberries.
Feb. 14 | Becket's is ready to impress you with a special Valentine's Day Dinner. The menu features thoughtfully prepared dishes meant to make you fall in love with the food... as well as your date! If you need to make a toast, a $20 bottle of Brut Champagne is the perfect addition to your night.
Feb. 14 | TJ's Harbor Restaurant is featuring Valentine's Day Dinner not to be missed. Choose from a three-course Valentine's menu with cocktails to match, and be romanced in their beautiful dining room by the water.
Feb. 14 | Bar 430 is featuring a Surf and Turf for Two Valentine's Dinner. Enjoy a 3-course meal by candle light and give one of their new specialty cocktails a try!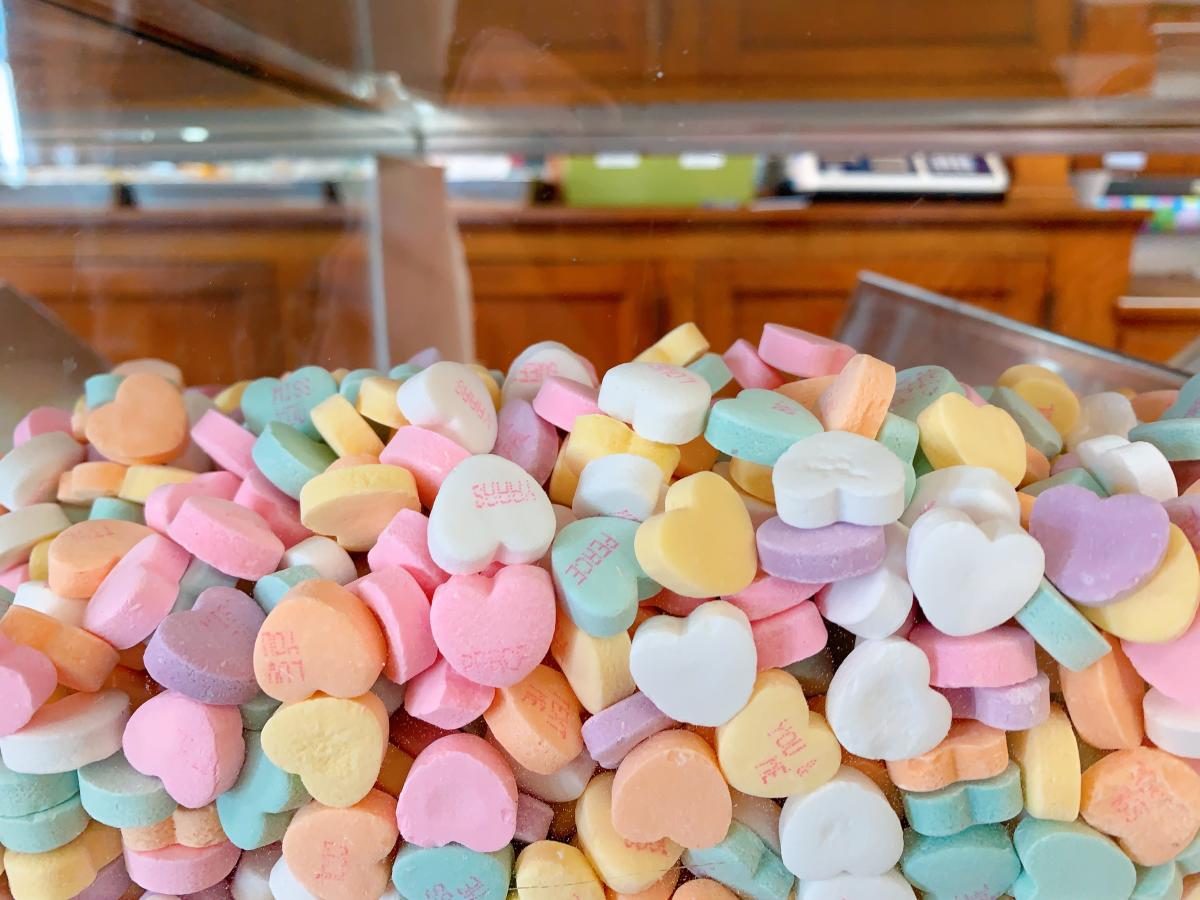 Couples Art Classes
Feb. 14 | Art Spot is an art studio that offers classes to all levels of artists. For Valentine's Day, they invite you to paint "Love Birds" on a wooden background. The best part, if you go as a couple, each partner can paint half of the piece, which comes together in the end as a single painting. So grab your lovebirds and make a memory you can take with you!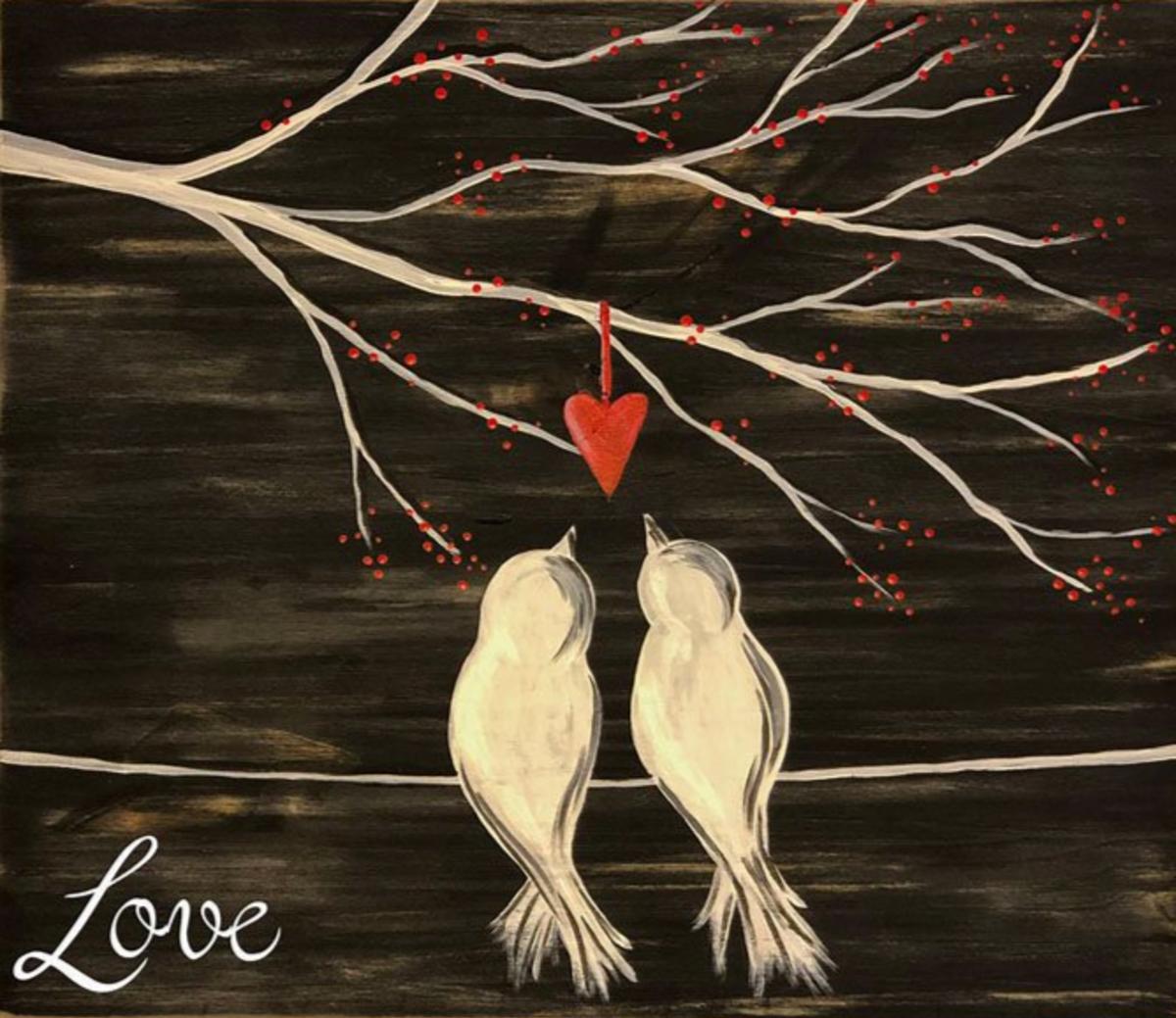 Live Music to Love
Feb. 14 | Join the Dark Hearts at The Avalon Neighborhood Bar and Grill for a night of '60s and current rock music covers. This unique event is perfect for those who want some edge and energy in their Valentine's Day.
Feb. 15 | Dueling Pianos Valentine's Dinner with the N E W Piano Guys at the Best Western Premier Waterfront Hotel and Convention Center will get your toes tapping and heart beating. The performance will feature the best of getting "Dinner and a Show" for Valentine's Day. With stand-up comedy, musical talent, and high energy performance, this is an event for anyone who loves unique musical experiences.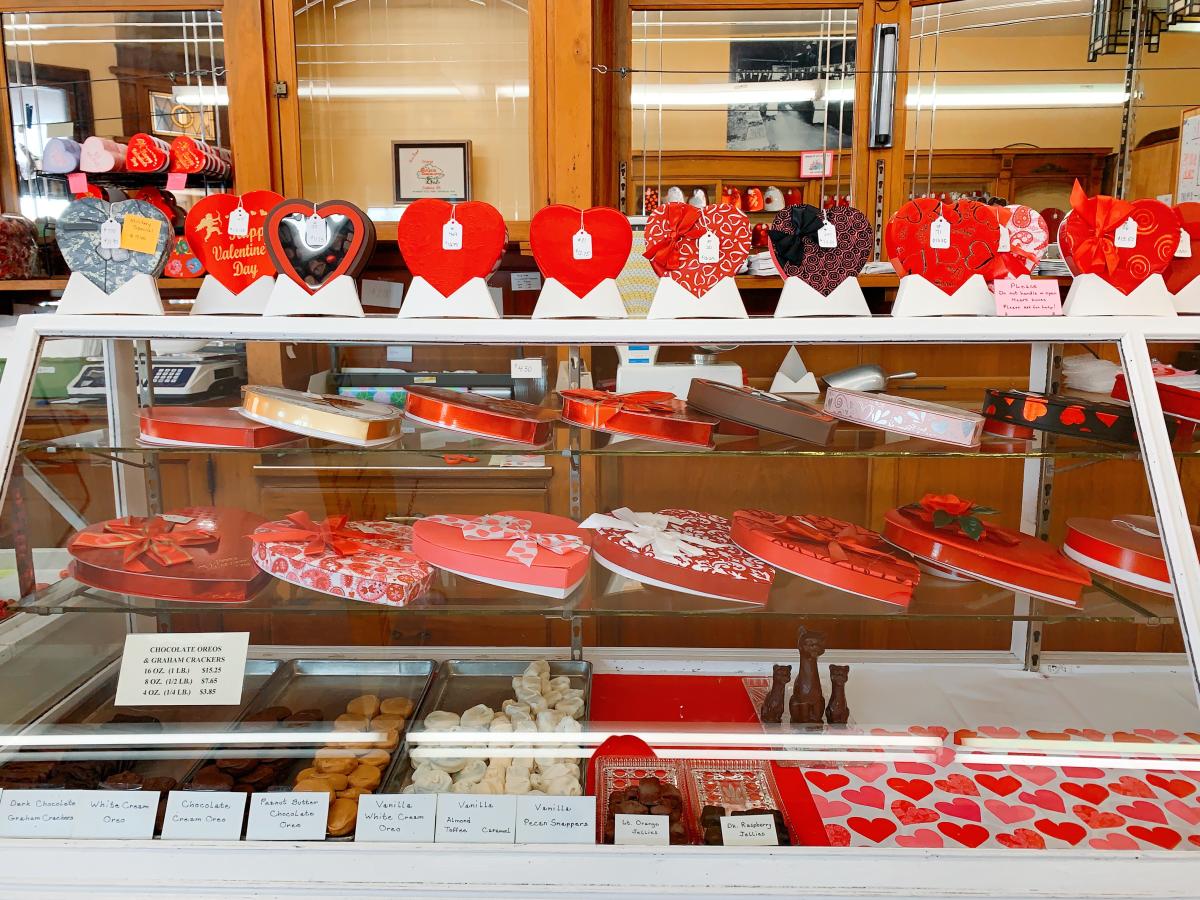 More Date Night Ideas
Feb. 14 | The Not-So Newlywed Game at The Backlot Comedy House is sure to be a blast. If you attend, you can either play or watch couples ranging from "married forever" to "not married at all" compete for a grand prize! How well do you know your partner? Have some fun while you put your memory to the test.
Feb. 14 | Hypnotized in the Name of Love at the Oshkosh Arena features comedian hypnotist, Rich Guzzi. Watch as members of the audience (maybe even you) are hypnotized and then suggested into antics that are comedy gold. This clean, adult show is promised to have you "laughing until you hurt!"
Feb. 14 & 15 | Bowling for Lovers at The Howard is a great idea for those celebrating Valentine's Weekend as a couple or a group. Call to reserve your lane and learn about their Date Night Packages featuring 90 minutes of bowling, shoe rentals, a bottle of bubbly, and a three-course meal of apps, light dinner, and dessert. The swanky bowling alley paired with tasty food and beverages will definitely make for a memorable date night.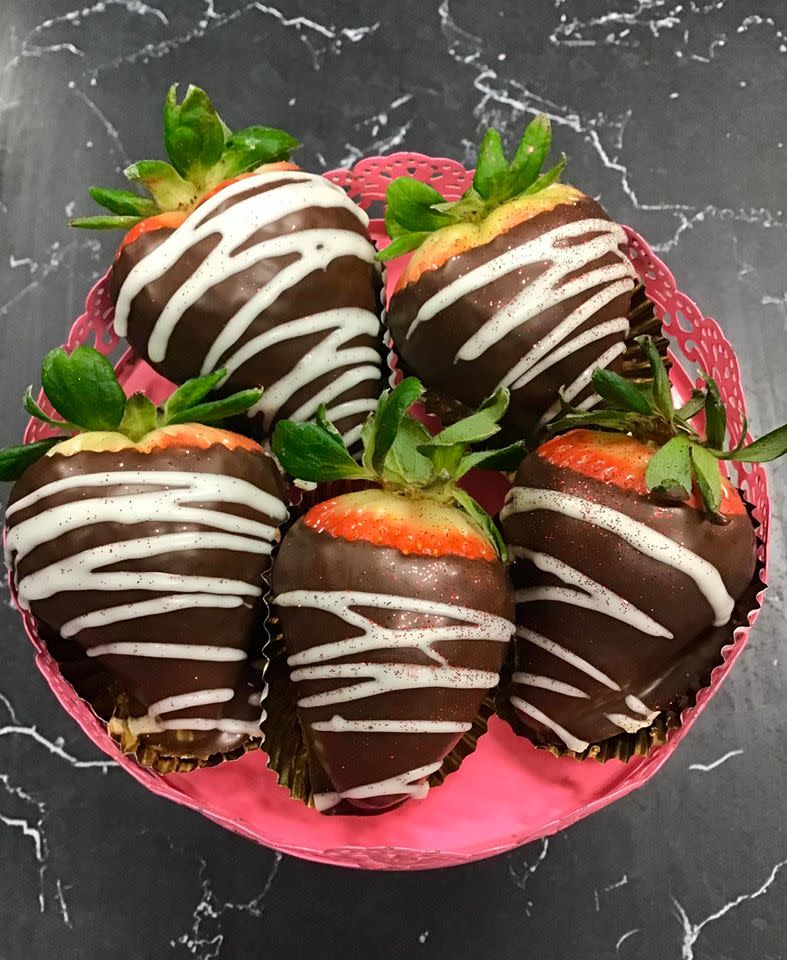 Each restaurant, bar, and event have differing dates, times, and prices. Some are free and others require the purchase of a ticket. There are events for everyone so just make your plans and give them a call to learn more about what is offered to you on this Valentine's Day weekend in Oshkosh.
Love these photos? Check out Oaks Candy Corner's beautiful Valentine's displays. You can never go wrong with a classic box of chocolates! Also check out, Tamara's the Cake Guru for their delicious cakes, chocolate covered strawberries and other Valentine's goodies. 
Do you have Valentine's Day traditions in Oshkosh that we should know about? Share in the comments below.
 Stay the night in Oshkosh—click here for overnight options!