Trying to eat plant-based in Oshkosh? Never SOY never ;)
I have been a vegetarian for five years and am always looking for a new spot to try delicious food! Here are some recommendations that I have:
Tofu or not tofu? The Spicy Tofu Teriyaki Bowl from Teriyaki Madness is so tasty and will leave you feeling full. The crisp outsides of the tofu lead you into the soft savory inside of the hand-cut pieces. The combo of warm stir-fried veggies with rice and sweet and spicy house-made sauce is perfect for a lunch or dinner meal. For more vegetables, I always like to add some broccoli for more crunch!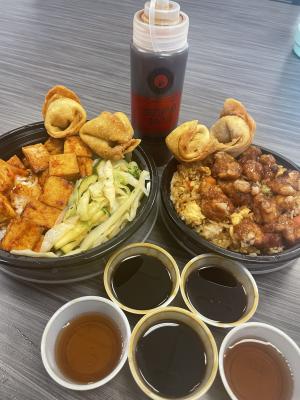 Bean there, done that! I love all the plant-based options for authentic Mexican meals in Oshkosh. My recent meal at Los Tres Amigos Authentic Mexican Food was a Vegetarian Taco Platter. It was packed full of California mixed greens, zucchini, mushrooms, white cheese, and fresh pico de gallo sprinkled on top. The tortillas were warmed and wrapped the vegetables in a perfect bite! The side of vegetables was seasoned to perfection with a savory finish.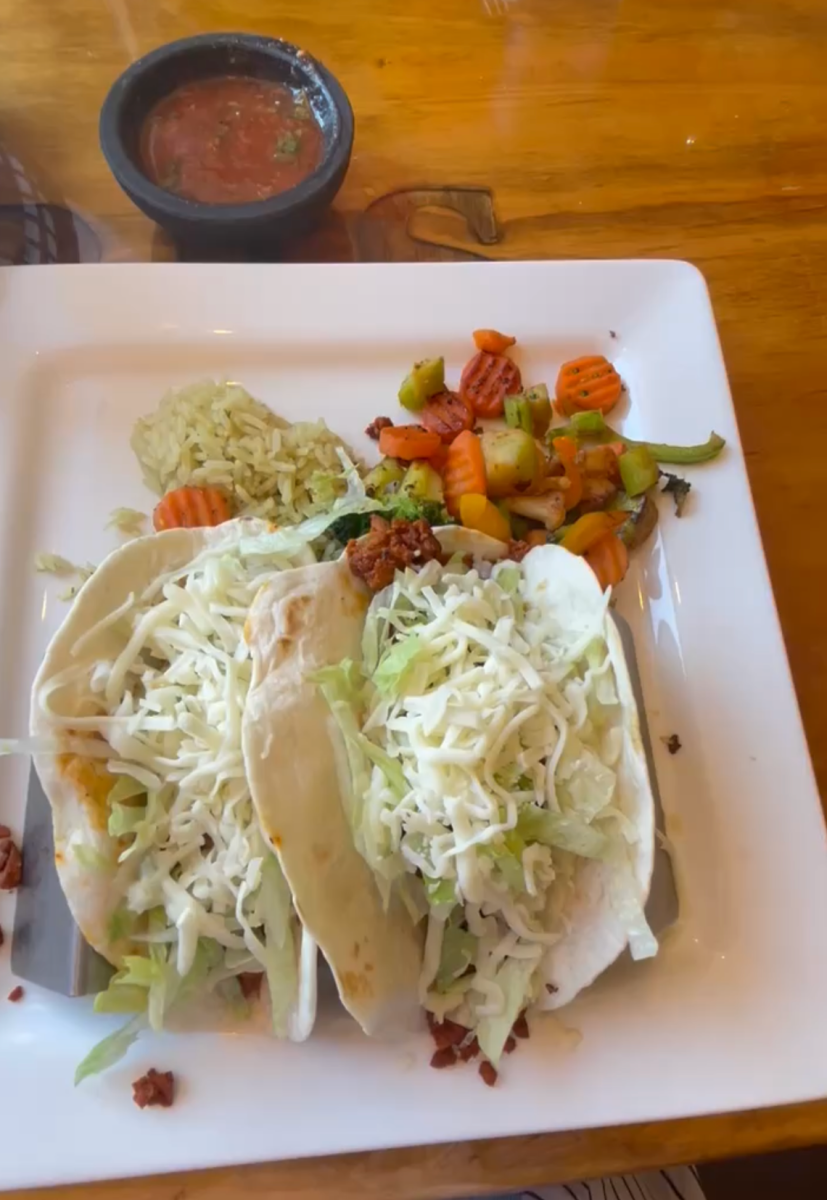 Gotta catch 'em all... The Poké Bowl from Dockside Tavern is the refreshing dish you've been looking for! The bowl consists of basmati rice, bell peppers, red onion, carrots, cucumber, radish, and Sriracha aioli drizzled on top. It can come with Korean BBQ chicken if desired (I always ask for the bowl without it). I am looking forward to trying the Cauliflower Tacos at my next meal at Dockside.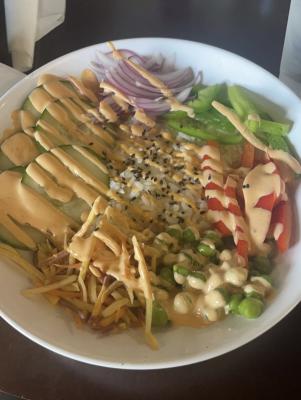 Looking for a big plate of tasty nachos? I guac you covered. The Home Run Nachos from Winners Sports Bar & Grill are piled with guacamole, lettuce, black olives, green onion, sour cream, and melted cheese. Perfect for snacking on while watching your favorite sports teams!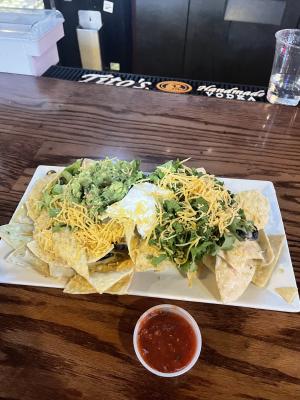 This is the way we roll with Manila Resto's Veggie Sushi Roll! The roll has lettuce, cucumber, tempura, asparagus, and tempura broccoli with sesame seeds. The pieces are a perfect bite-size for all the flavor and crunch! Perfect for a refreshing lunchtime meal.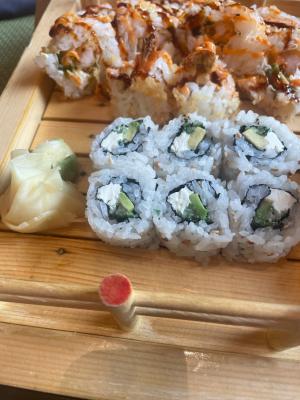 Share your favorite Oshkosh vegetarian finds with us by tagging Discover Oshkosh on Facebook and Instagram!
Stay the night in Oshkosh—click here for overnight options!