Are you a vegetarian wanting to expand your meal options in Oshkosh? Even if you're not a vegetarian, finding options for a vegetarian-friendly diet at restaurants is something anyone can benefit from. "Oshkosh offers an amazing variety of establishments that offer strictly vegetarian dishes,"  says Alicia Eckstein, owner and founder of Nosh Fox Valley, a food review blog for restaurants in the Fox Valley area. "Many of our readers [at Nosh Fox Valley] might not be aware, but I actually eat the majority of my meals meat free. As someone that often struggles to find vegetarian foods, I find Oshkosh offers a great variety."
Before we discuss different restaurants in Oshkosh that cater to vegetarians, it's important to note that vegetarian diets can vary. If you're looking for vegan-friendly dining options in Oshkosh, you can check out our recent blog post here. Here are some types of vegetarian diets we'll be covering: 
Lacto vegetarian: Lacto-ovo vegetarians do not eat foods with meat, fish, poultry or eggs. However, dairy products such as milk, butter and cheese are included in their diet.  
Ovo-vegetarian: Ovo vegetarians do not eat foods with meat, fish, poultry or dairy. They do include eggs in their diet. 
Lacto-ovo vegetarian: Lacto-ovo vegetarians do not eat foods with meat, fish, or poultry. Dairy and eggs are allowed in their diets. 
Pescatarian: Pescatarians do not eat foods with meat, poultry, dairy or eggs but they do not exclude fish from their diets. 

These restaurants know how to create vegetarian-friendly meals that are protein-rich and tasty; no plain iceberg lettuce salads allowed in this post!
Located in downtown Oshkosh, Bar 430 offers options for brunch [weekends only], lunch and dinner. No matter what you're craving, you're sure to find it at Bar 430. Customers have raved about their cauliflower bites, "vegan" wings [made with broccoli or cauliflower in place of meat], and the spinach Portobello sandwich as solid vegetarian options. They also offer a few different salads that are loaded with protein, like the roasted root veg quinoa salad.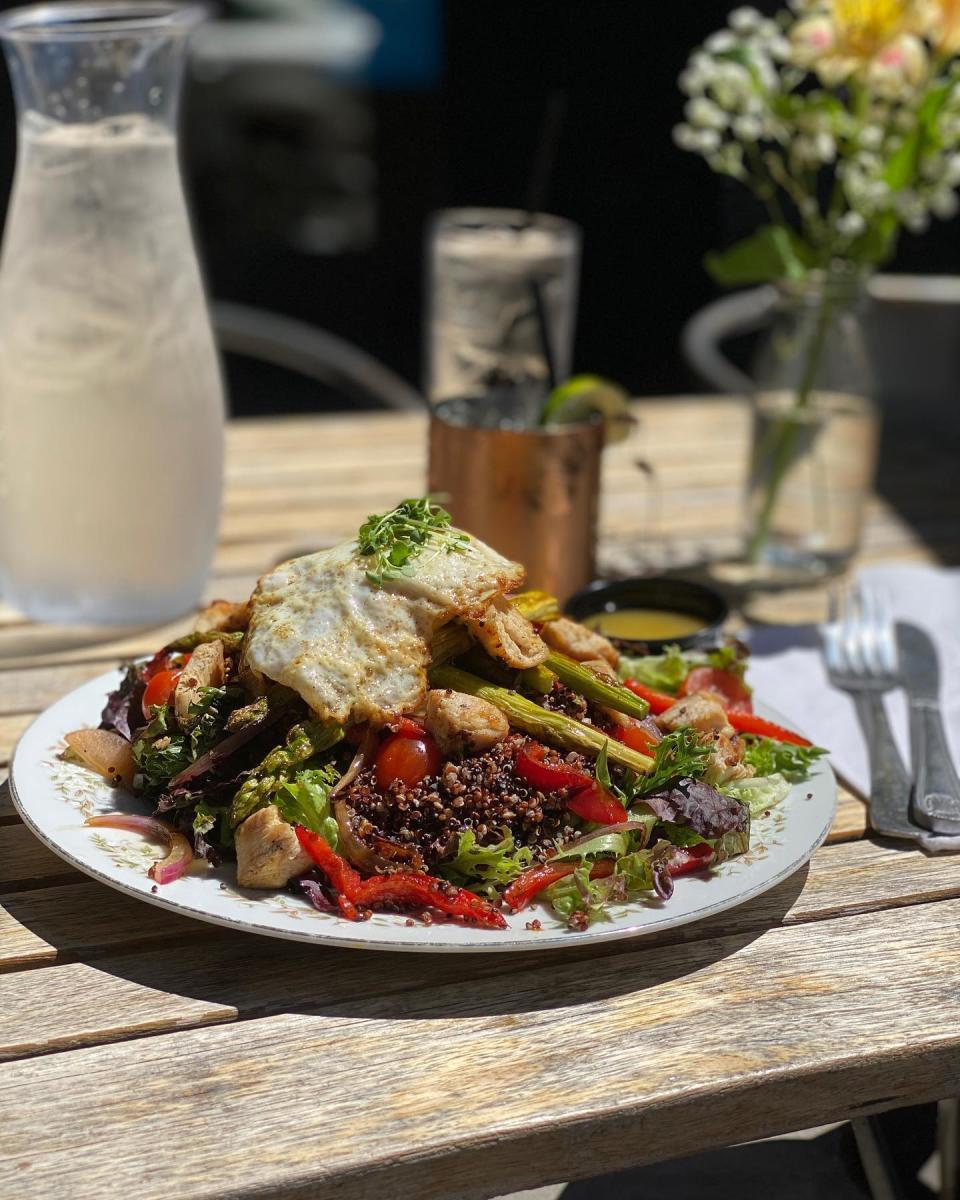 If you're craving a burger, Becket's can satisfy your cravings. They offer three different kinds of burgers that are vegetarian-friendly: a veggie burger, a walnut burger and a salmon burger [if you're a pescatarian]. If you're not craving a burger, there are other fish options for pescatarians like walleye, tuna, fish tacos or haddock. 
Chalice in Oshkosh has been owned by the same family for three generations. If you like mushrooms, this is the place to go. They offer Portobello bites, a Portobello mushroom sandwich, and a Portobello mushroom salad. They have a separate section on their menu for vegetarian-friendly options like grilled cheese or a veggie burger [homemade garden patty].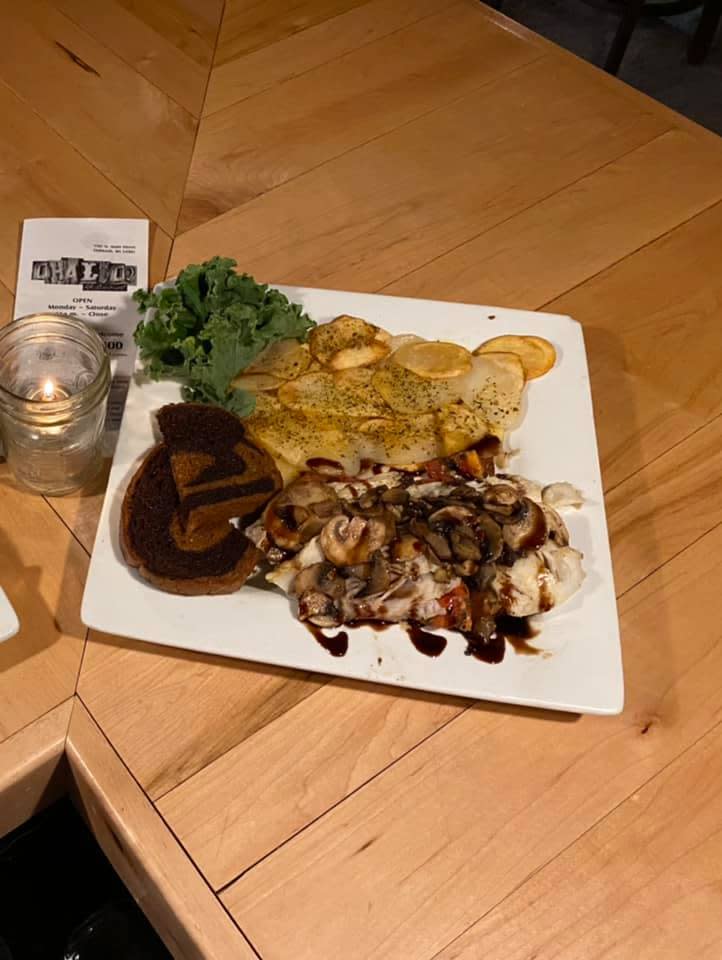 An Oshkosh institution since 1978, The Hangar [previously known as the Charcoal Pit II] is located by the Whitman Regional Airport on 20th Ave. Any of their sandwiches or burgers can be made with a black bean patty in order to make it vegetarian. Their roasted vegetable salad (pictured) was recently added back to their menu! They also offer pasta entrees like spinach mushroom risotto, fettuccine alfredo, and bruschetta Cavatappi that can be left as vegetarian.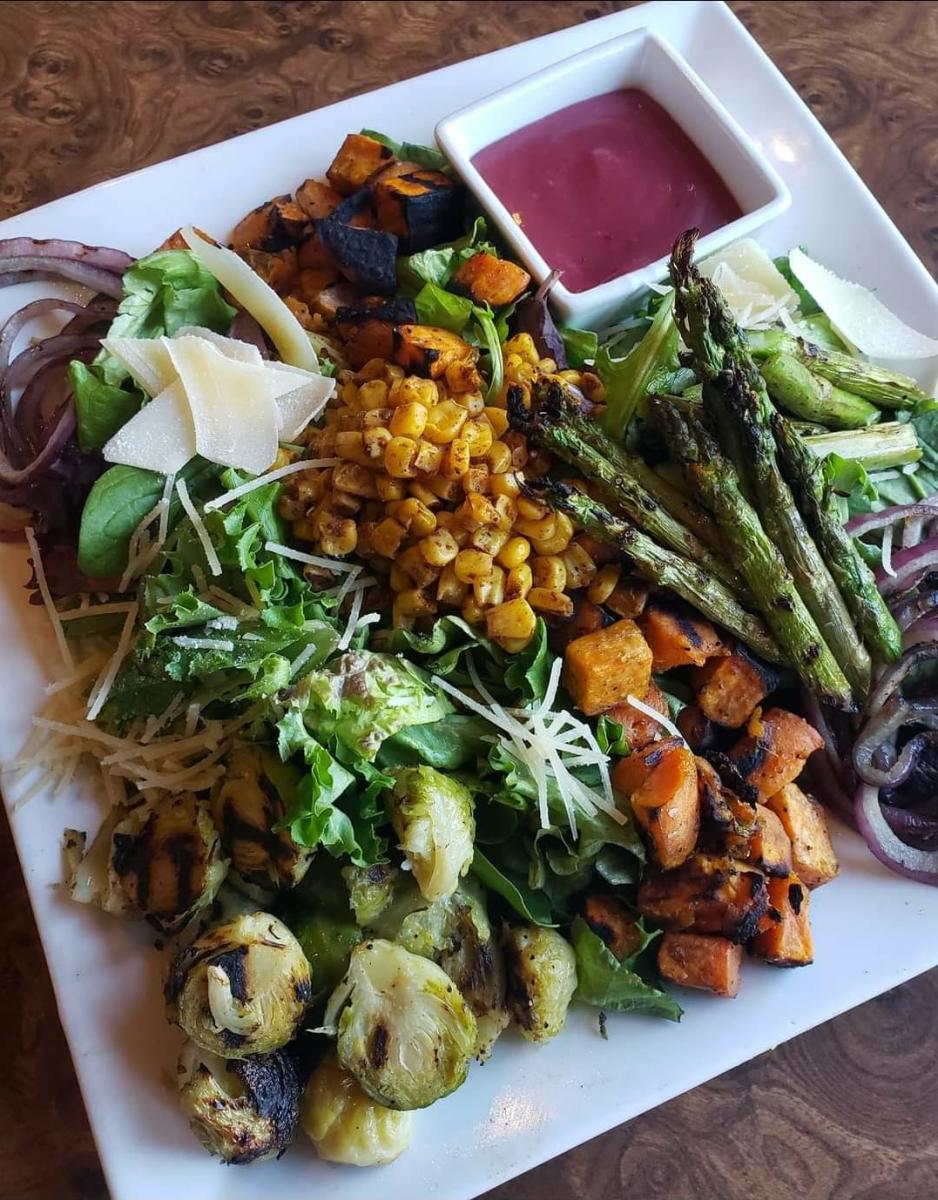 For any vegetarians craving Asian cuisine, Mama's Noodle Bar offers plenty of options. They offer Thai, Hmong, Japanese, Vietnamese and Korean food options. Vegetarians love their pho noodles, sweet potato noodle salad, and kimchi Udon. You can even order vegetarian egg rolls!
Want something yummy to go with your coffee from New Moon Cafe? They offer options for breakfast, lunch and dinner for whatever you're craving. Some of their most popular items for vegetarians include vegetarian chili and vegetarian burritos. Their menu clearly marks if an item is vegetarian or vegan. You may even experience a paranormal encounter while you're there!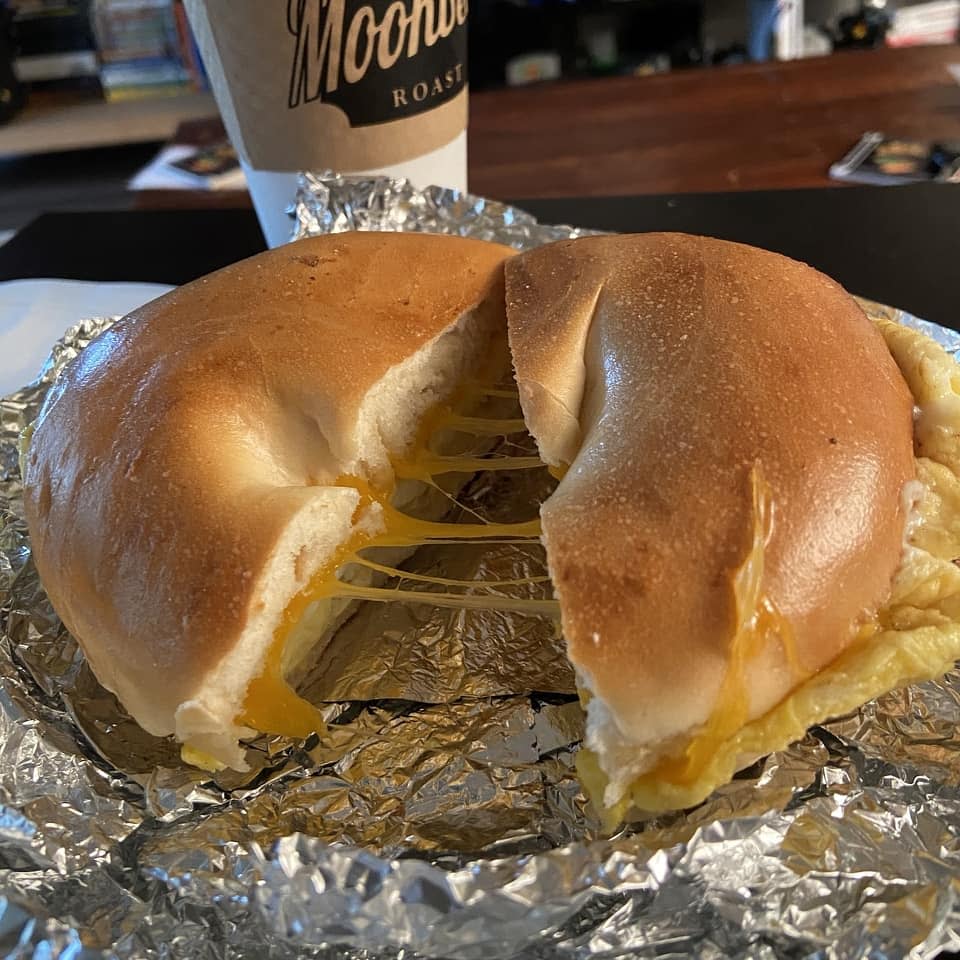 Pilora's Cafe has numerous options for vegetarian diets. Some of their favorites include beer cheese soup, garbanzo bean salad, and a garden burger. If you are within the delivery range of Piloras, they are offering free delivery (minimum $12 order) for the month of January.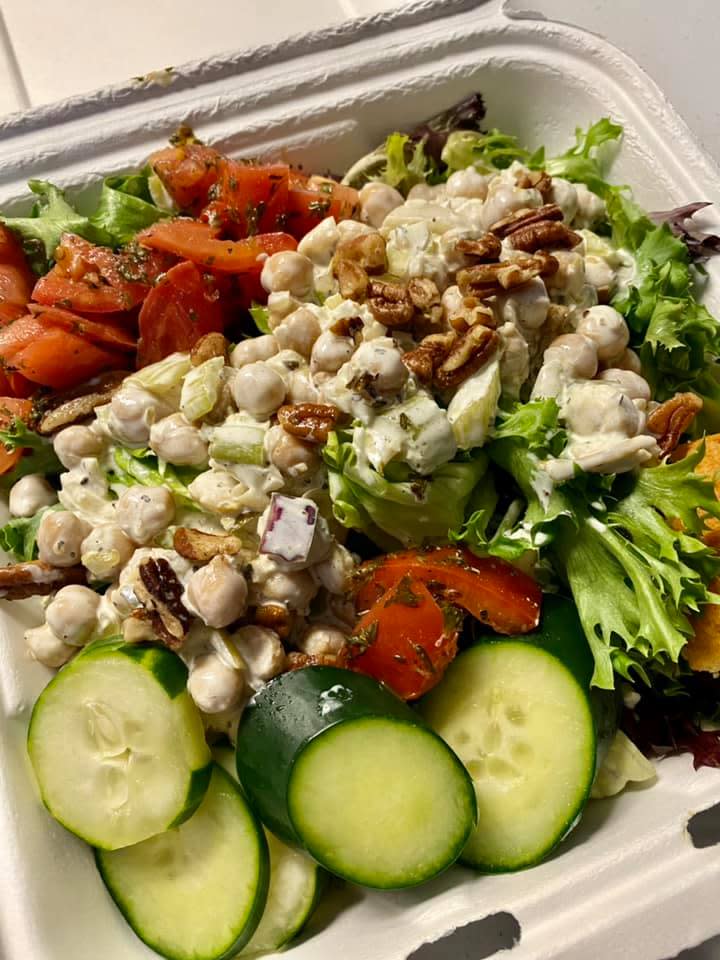 Ruby Owl Taproom offers great craft beer and great options for vegetarians and meat eaters. They make cauliflower wings, similar to chicken wings but made with cauliflower. Vegetarians rave about their avocado fries, buddha bowl and their veggie burger. They also do a good job of labeling their menu to make sure customers know if options are vegetarian-friendly or gluten-free.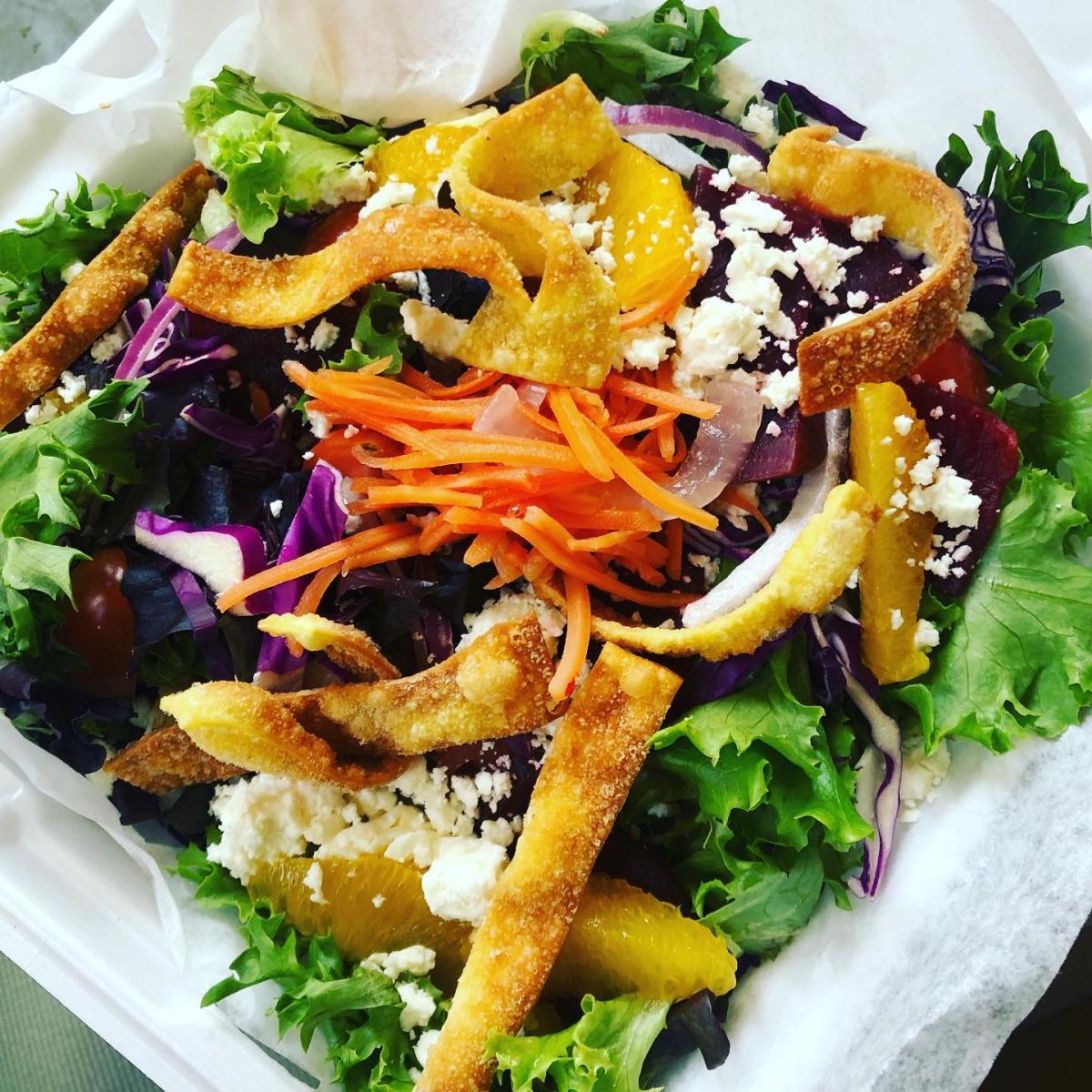 If you're looking for a tasty Indian option for a vegetarian dish, Steph's Curries is your place. Their only vegetarian option is a vegetable yellow curry, but it is scrumptious and filling. Their menu is still growing, so fingers crossed they offer more vegetarian options in the future! This would be a good place to order for curry fans if you have friends or family that don't follow vegetarian diets. It also comes with a side of rice, and you can always purchase fresh naan bread to go with your curry. 
If you're looking for a fantastic view while eating, look no further than TJ's Harbor Restaurant. In addition to using local Wisconsin food products, they also make sure to cater to vegetarians. On Wednesday nights, they offer a pasta and wine night of $10 pasta dinners and half-priced bottles of wine. They also offer a Beyond Burger option if you want to eat a meatless burger. Make sure to double check regarding if their menu items are vegetarian because the only labels they use on their menu are for gluten-free options.
If you're craving pizza, Zaronis is your place to go. They offer several special pizzas that are perfect for vegetarians. If you're an ovo-vegetarian, they even offer a vegan cheese blend! If you're not craving pizza, Zaronis also offers macaroni and cheese and four vegetarian-friendly salads.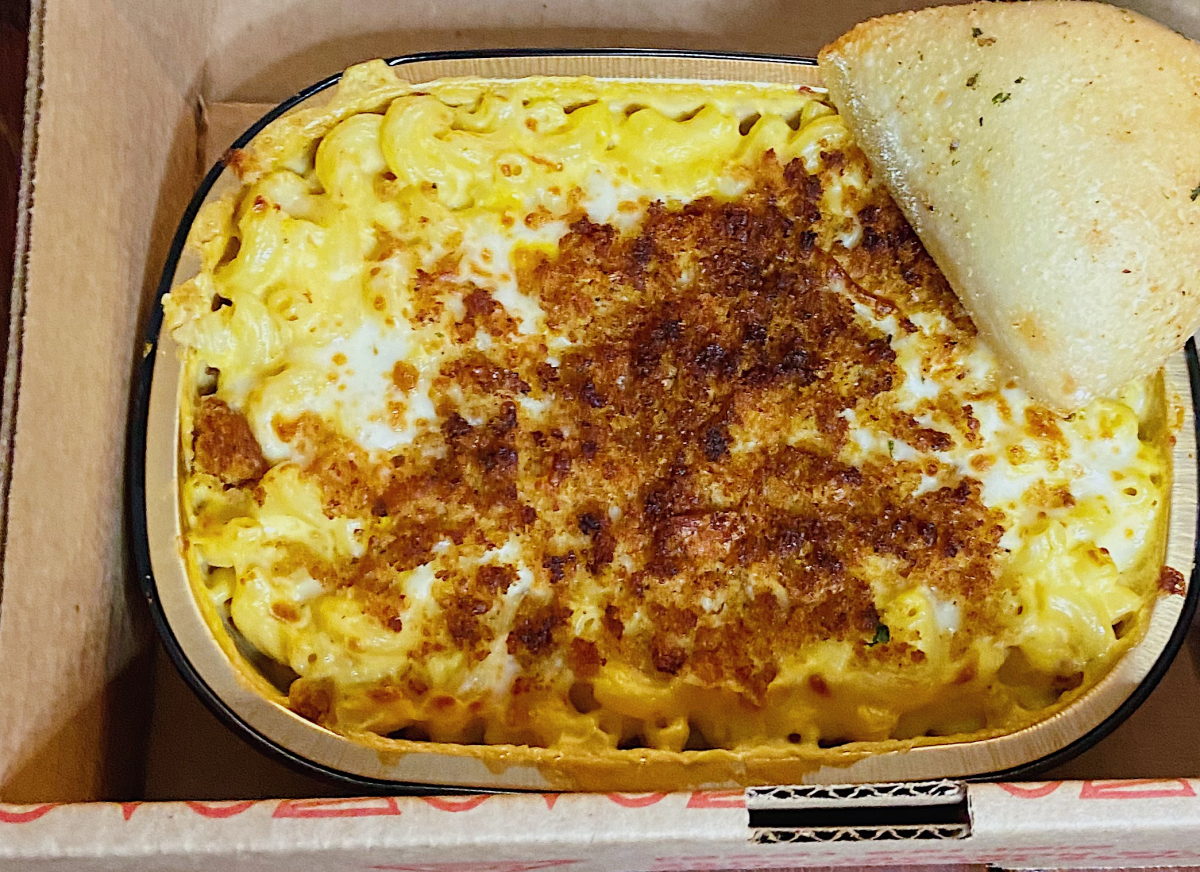 There really is something for everyone to enjoy in Oshkosh, no matter what diet restrictions you may have. Most restaurants in Oshkosh will mark items on their menu as "vegetarian-friendly" or something similar; any menus that include a "vegetarian" section is usually a good sign. Just because something is listed as vegetarian doesn't mean it will automatically match your definition of vegetarian. Don't hesitate to ask if you have questions about menu options. 
Did we miss a favorite vegetarian option? Let us know in the comments!  And tag Discover Oshkosh on Facebook and Instagram for a chance to be featured!
Stay the night in Oshkosh—click here for overnight options!