What better way to celebrate National Drink Wine Day than with a glass of red, white, or sparkling wine from a local Oshkosh establishment? Visit Oshkosh gives a few ideas for how to celebrate National Drink Wine Day in Oshkosh, including local businesses that offer wine, where you can pick up a bottle for your next night in, and fun ways you can enjoy wine with others.
Here's a list of ways to celebrate National Drink Wine Day!
Host a wine tasting party - pair appetizers and fun desserts with wine tastings for a fun night
Visit Vines & Rushes Winery in Ripon for a full winery experience
Gift a bottle to a friend or family member
Try a new bottle of wine from one of the local businesses listed below
 
Gardina's is not only a great spot to visit for lunch or dinner, but did you know they have their own retail store? Gardina's Market includes a wide range of wine, craft beer, specialty liquor, and cheese. With over 500 bottles of wine, be sure to stop by today to check out their wide selection and hear about their weekly wine sale!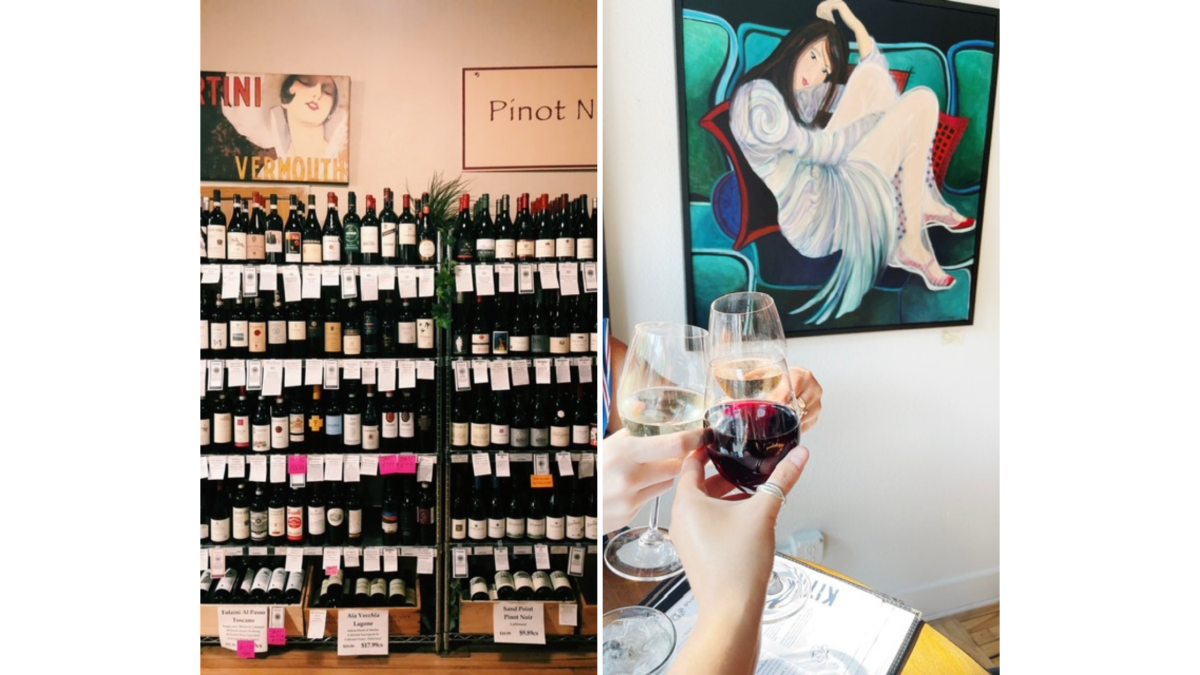 If you've visited TJ's Highland Steakhouse before at the Oshkosh Country Club you definitely did not miss the large wine selection visible as soon as you walk in. With over 80 different types of wine, TJ's Highland wines have been positively reviewed by professional wine tasters with decades of experience. Browse the restaurant's wine selection, which features a few straight from Clos de La Tech, a vineyard owned by our very own TJ Rodgers in Santa Cruz, CA. Rogers and his winemakers have been creating exceptional wines since 1996 with Clos De La Tech incorporating a variety of old and new wine making techniques.
This downtown Oshkosh grocery store contains lots of meats and cheeses, excellent locally grown produce, a huge craft beer selection, and you guessed it... wine! Check out the Wagner Market's wine selection where you can find a fabulous bottle fit for any occasion. 
Whether you decide to enjoy a night out on the town, or pick up a bottle of wine to sip on at home -- Be sure to tag Discover Oshkosh on Facebook and Instagram for a chance to be featured!
Stay the night in Oshkosh—click here for overnight options!