The temperature is starting to drop and winter is approaching! Here are some fun indoor activities to help avoid cabin fever this season.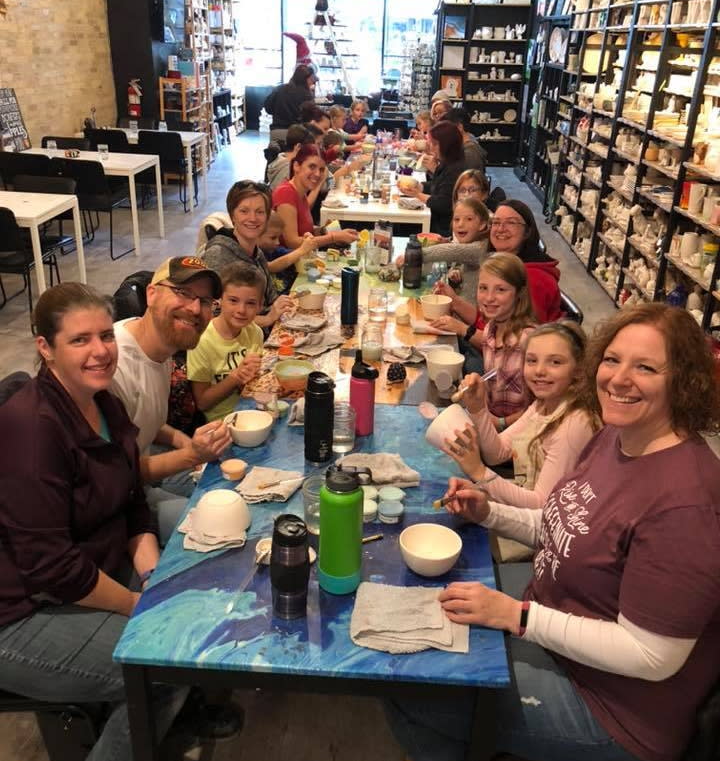 Create Something at Fire Escape
Fire Escape is a DIY Art Studio in Downtown Oshkosh. The studio provides a large selection of pottery pieces to choose from (which is probably the most difficult part of the entire process). Once you have your piece, you design it however you like and the talented crew at the Fire Escape will clear glaze and fire it in their kiln. Board art signs and canvas are also available to paint.
Drop in anytime during business hours and let your creative juices flow – no experience necessary! If interested in learning more about painting and ceramics, the studio hosts a variety of workshops and themed painting events throughout the year. You can check them all out here.
Check out Downtown Shops
Downtown Oshkosh has many unique shops, boutiques, and eateries. Grab a nice, warm beverage at New Moon Café then do a little shopping at Market Boutique or see a movie at the Time Community Theater! Downtown has a little something for everyone and lots of cool places to explore.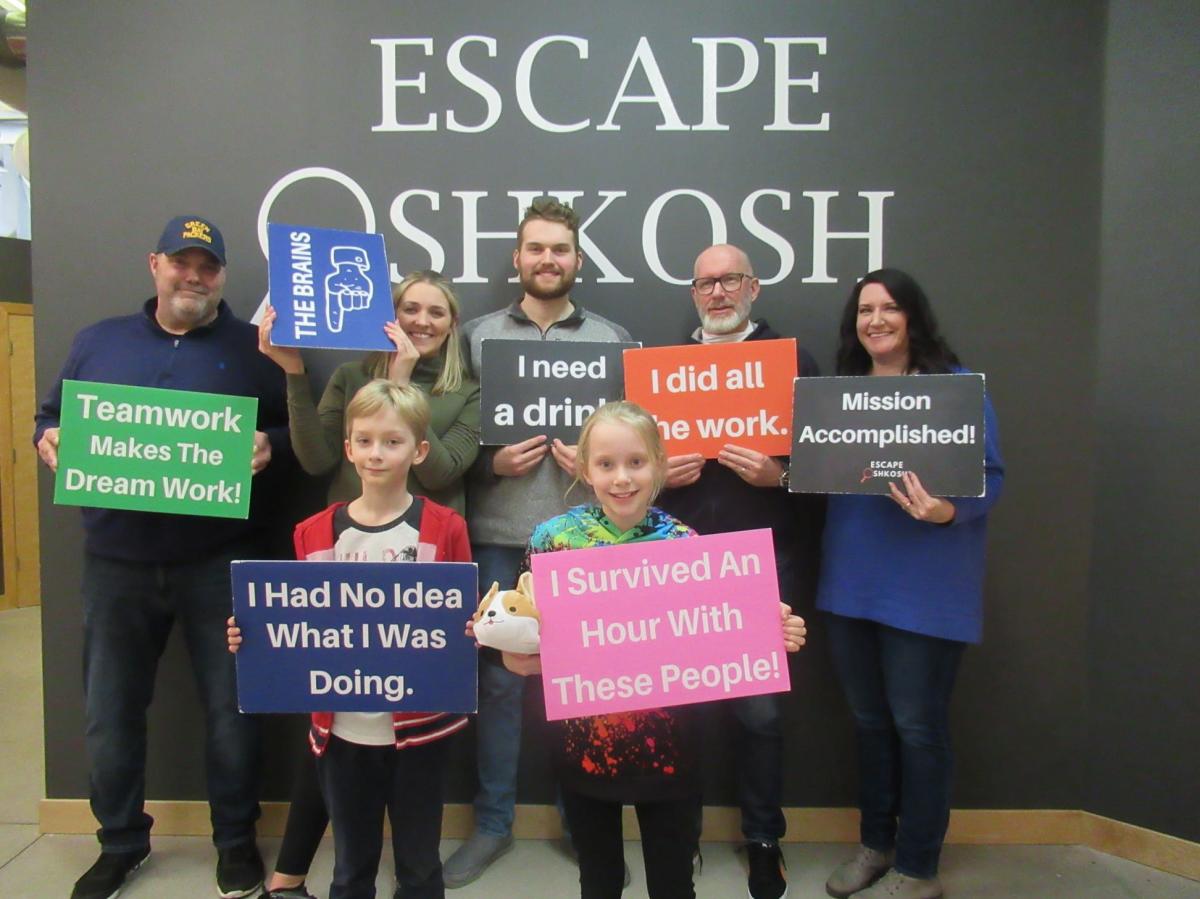 Escape Oshkosh
Escape Oshkosh is a real life escape room that will test your wits (and maybe even your patience) in this adventure game. Escape Oshkosh challenges you to unlock codes and decode puzzles that will help you escape the room within 60 minutes. Choose from four different room themes, Lost Cabin, Egyptian Tomb, Mafia Bar, and Cold Case 146, each offering its own set of clues and challenges. Do you have what it takes to escape? 
Relax at a Coffee Shop
Bring your favorite book or catch up with friends over a cup of coffee. Downtown Oshkosh has a handful of cozy spots to warm up and enjoy your favorite hot (or cold!) beverages. Read up on some of our favorite spots here.
Catch a Show
The Grand Oshkosh provides a variety of entertainment in Wisconsin's oldest operating opera house. Each year, the lineup includes live theater, music, youth events and other community activities. The Howard is the newest live entertainment hub in Oshkosh. Its known for hosting up-and-coming talent and performers who captivate and inspire their audiences. Make sure to come hungry because almost all shows at The Howard include dinner or offer a pre-show dinner option created by their in-house chef. If you're looking for something budget friendly, catch a movie at Time Community Theater for as low as $4 (and sometimes free!) or enjoy stand-up and improv comedy at the Backlot Comedy House.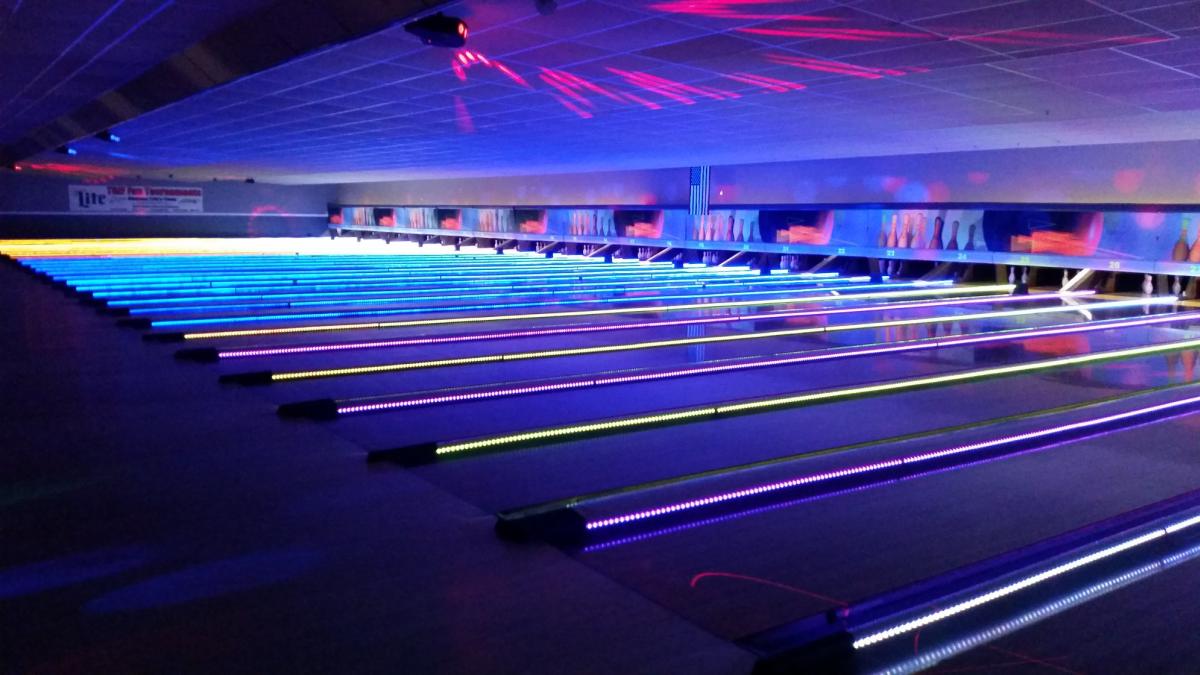 Go Bowling
Bowling is the classic indoor activity to do with family and friends. Oshkosh is home to a few bowling alleys including Revs Bowl, Bar & Grill and The Howard which has boutique bowling for ages 21+. Check out their prices and hours!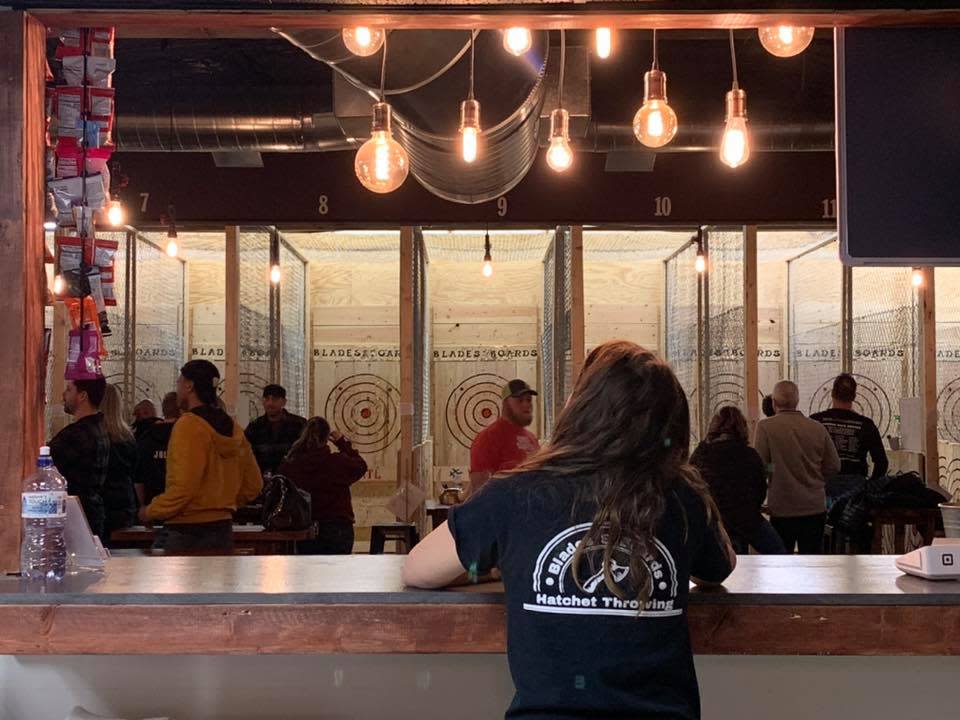 Throw an Axe
Hatchet throwing has become quite the trend lately. Luckily for you, you can try this exciting, new trend at Blades & Boards in Oshkosh. It's the perfect activity for a date night or time spent with family. Axeperts are always available to train you and make sure every stays safe. All ages are welcomed to participate!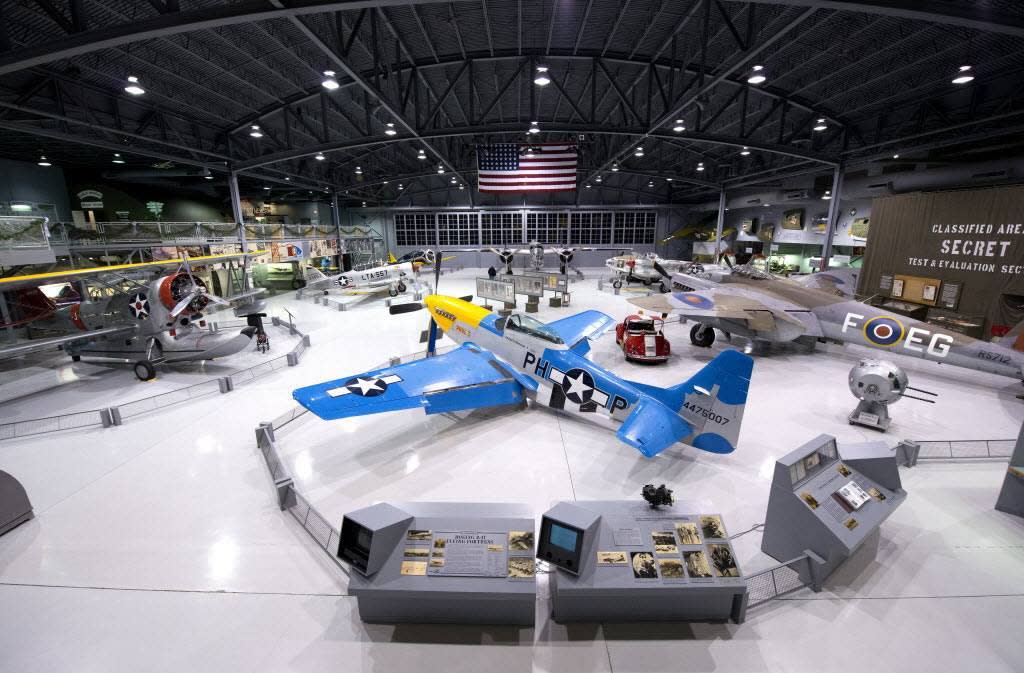 Enjoy a Museum
Oshkosh has a handful of interesting and interactive museums. The Paine Art Center and Gardens is a historic estate full of beautiful architecture, art galleries and gardens. The Paine hosts seasonal events, such as the Nutcracker in the Castle during the holidays, and change exhibits throughout the year. Right across the street from The Paine is the Oshkosh Public Museum. The Oshkosh Public Museum features a variety of exhibits that reflects the city's history. During the holidays, each room is traditionally decorated in Christmas décor with a special "Santa's Toy Workshop" exhibit on the second floor.
The EAA Aviation Museum is one of Oshkosh's biggest attractions. The museum holds a collection of more than 200 historic airplanes along with interactive exhibits and displays. Just down the road from the EAA is the Military Veterans Museum, which holds the largest collection of military vehicles in the state. These museums are open all year round and each holds a piece of history that makes Oshkosh unique.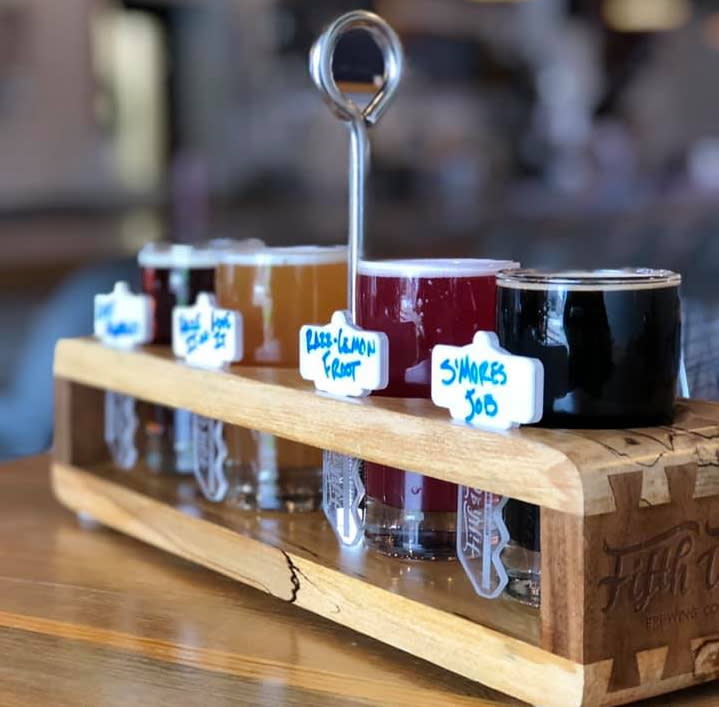 Check out Local Breweries
Bare Bones, Fifth Ward, & Fox River…which local brewery is your favorite? If you haven't tried them all, add it to your winter to-do list! Read up on the unique flavors and tours each of these breweries offer here.
Go Thrifting
It's quite a thrill when you find the perfect piece for your home or that brand-named jacket for just a fraction of the original price. If you have the patience (or eye) for it, spend the day sifting through a thrift store or resale shop. If you're looking for clothing, try visiting Klassy Kids or Frugal Fashion. Fabulous Finds and Atomic Katz are great places to start for those interested in antiques and vintage items. This is just to name a few of many resale places in Oshkosh so check them all out and see what treasures you can find!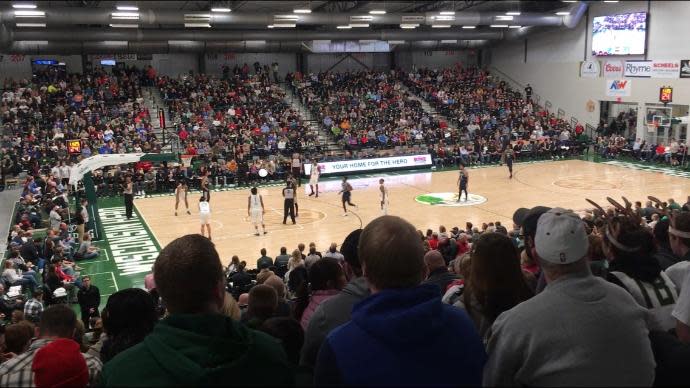 Wisconsin Herd
Get on your feet and cheer on the Wisconsin Herd. The play more than two dozen home games from November to March at the Oshkosh Arena. Tickets for the Herd games are extremely affordable and you can save even more on tickets here! Herd games provide entertainment for the whole family, including special promo nights, fun games and sign making before the game, in-game activities, and autographs from players and Pointer at the end of the game.
Stay the night in Oshkosh—click here for overnight options!