We have all been asked the question, "Coke or Pepsi?!"  In fact the Cola Wars are even documented in a Wikipedia listing.  In Oshkosh, some might ask the question, "Oaks or Hughes?"  Oshkosh is home to TWO fantastic chocolate makers and we refuse to choose!  (Well, actually we do choose...we choose BOTH!) 
Back in the late 1800s, folks in Oshkosh, Wisconsin stopped by a place called Oaks Candy Shop for delicious hand-dipped chocolates and sweets...over one hundred years and five generations later, chocolate lovers from all over still count on Oaks Candy for exceptional quality, value and personal service. Whether you are in the mood for one of their popular assortments, a box of mouth-watering meltaways or a selection of your own favorites you've come to the right place. At Oaks Candy, good chocolates are not just a treat, they are a tradition, located at 1200 Oregon Street in Oshkosh.  If you can't make it to the shop, you can visit their online store by clicking here.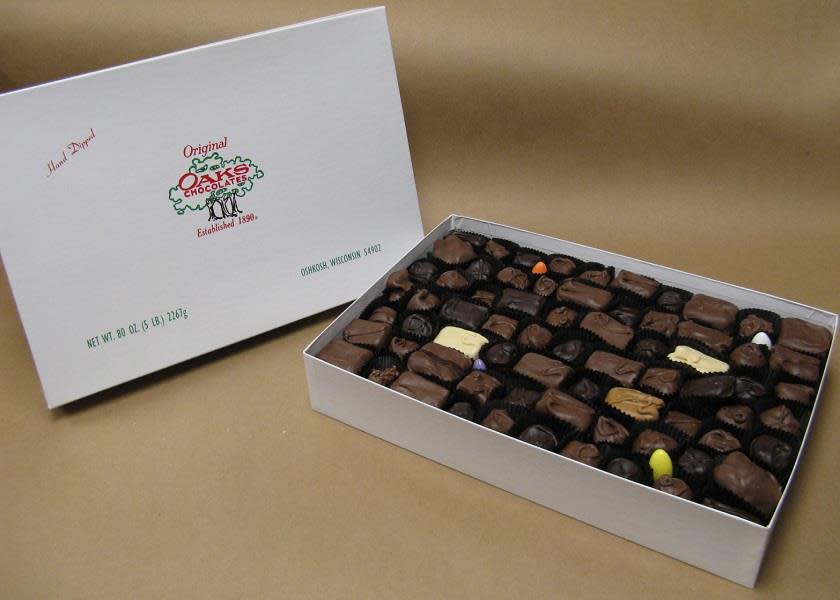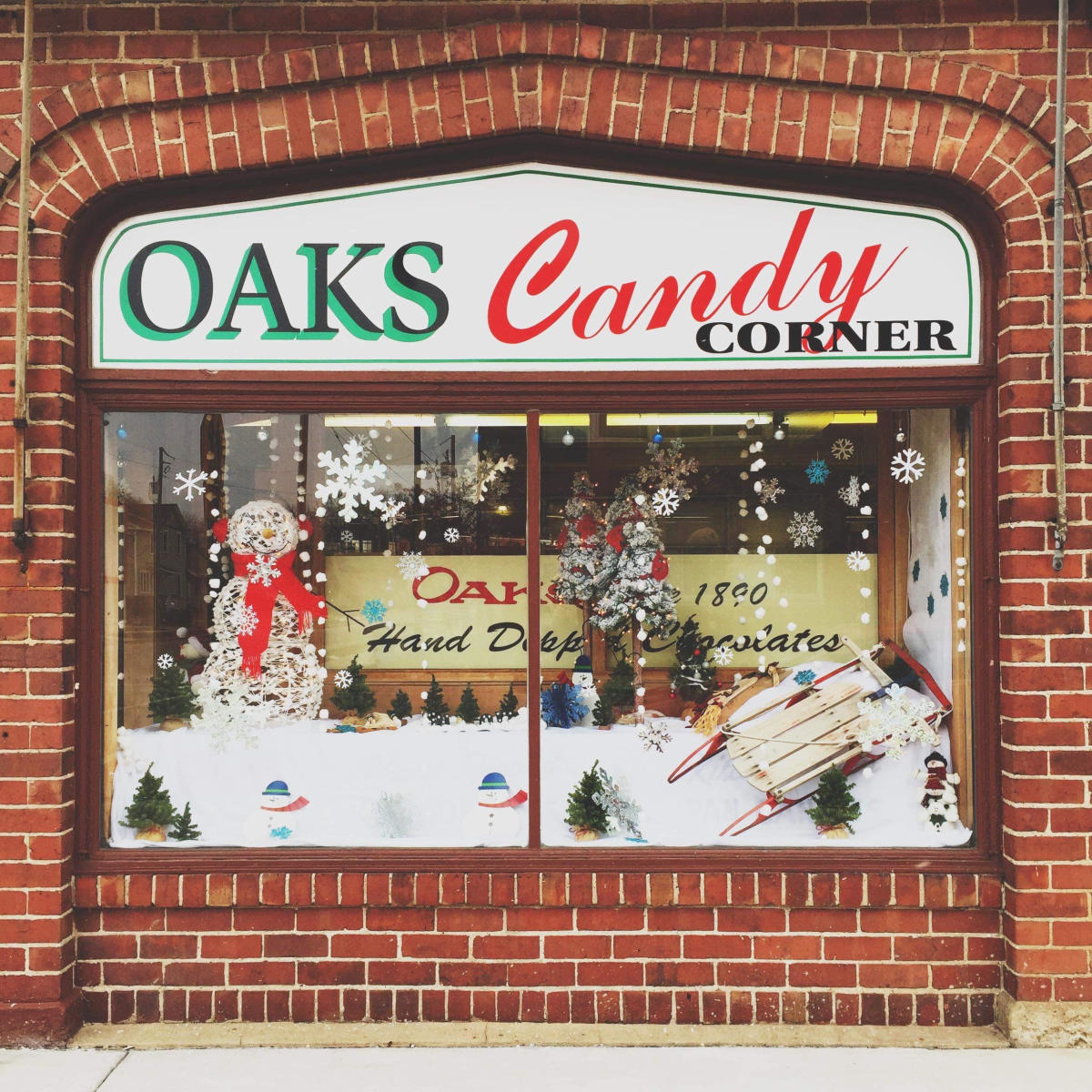 Hughes' Home Maid Chocolates store is in a basement! If you didn't know about Hughes' Home Maid Chocolates store, you might actually miss it. It is hidden among the residential houses on 1823 Doty Street in Oshkosh, Wisconsin. Since 1940, this little house has been handcrafting some of the best chocolates you will ever eat in its downstairs basement!  You won't find a big candy display, but, you will find generations of candy makers at work.  If you can't make it to the store, you can order online by clicking here.  Hughes is open seasonally from September through May and is definitely worth a visit!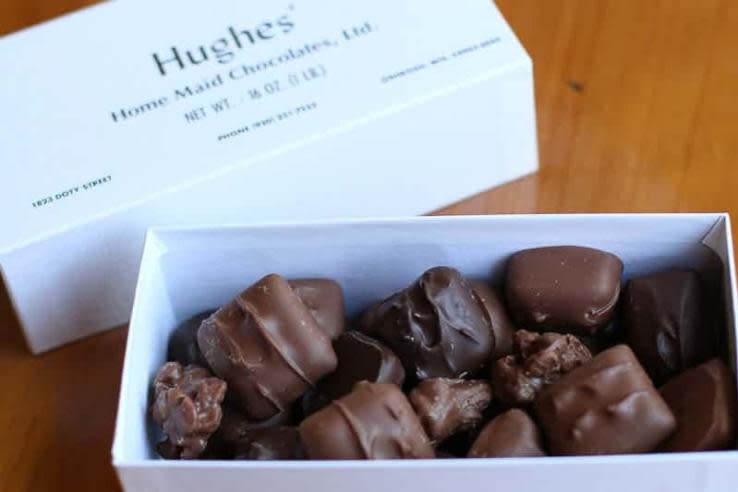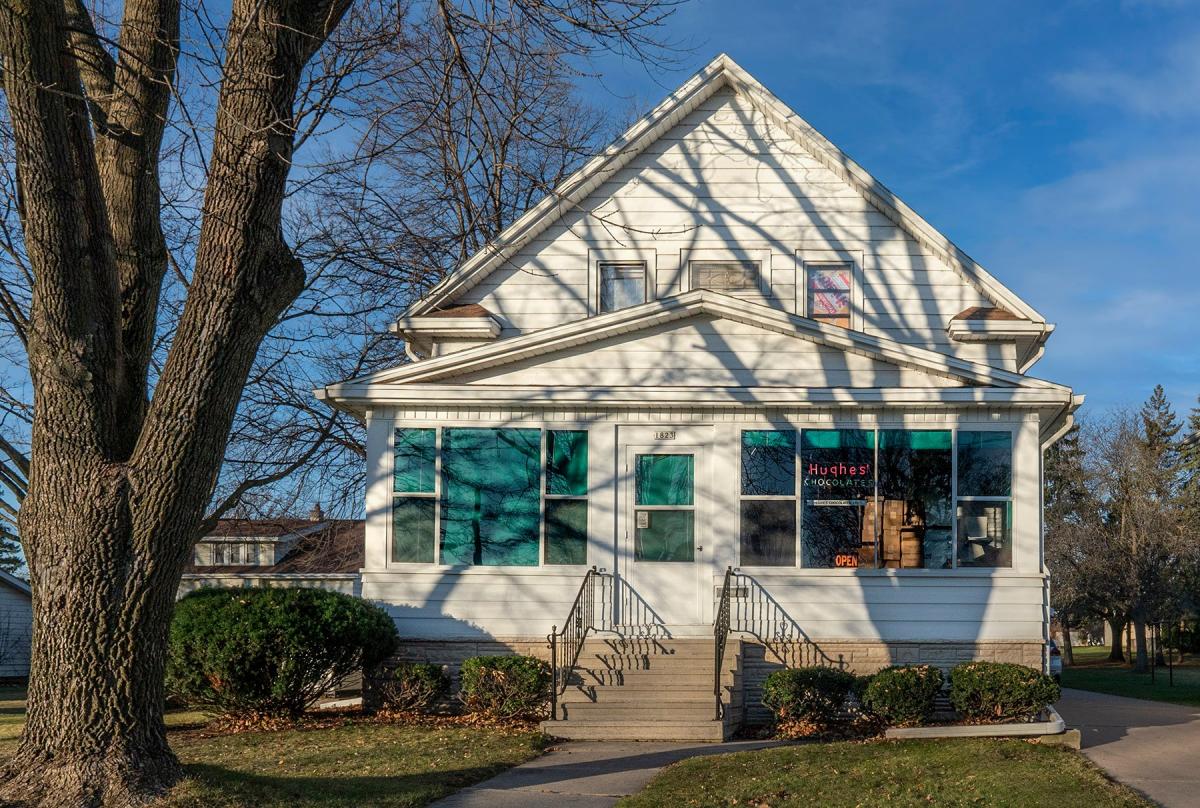 We choose both!  Oaks & Hughes for the CHOCOLATE WIN!  Whichever you choose, you can feel good about it--because you are supporting local, family businesses.  Be sure to tag us in your Oshkosh chocolate adventures on Facebook and Instagram for a chance to be featured!
Want to learn more? Here are some fun blogs written about Oshkosh chocolate!
A Tour of Candyland in Wisconsin, Timeless and Sweet, New York Times
Hughes' Home Maid Chocolate Shop In Wisconsin Sells Some Of The Best Sweets, Only in Your State
Christmas chocolates: Line forms at Hughes, Mary Bergin, Roads Traveled
 
Stay the night in Oshkosh—click here for overnight options!