Contact: Jessica Meidl
Downtown Oshkosh BID Manager
920-303-920 ext. 101
jessie@downtownoshkosh.com
OSHKOSH,WI ---  Greetings Tour is coming to Oshkosh, WI! The traveling artist duo, Victor Ving and Lisa Beggs along with a team of local artists will be installing a mural on the south side of the Roxy located at 571 N Main Street beginning May 18th. The husband-and-wife team have traveled all over the world installing their postcard style murals that create timeless landmarks through public art. They have completed over 60 murals in more than 25 states across America and Oshkosh will be the first city in Wisconsin to have a signature Greetings Tour mural.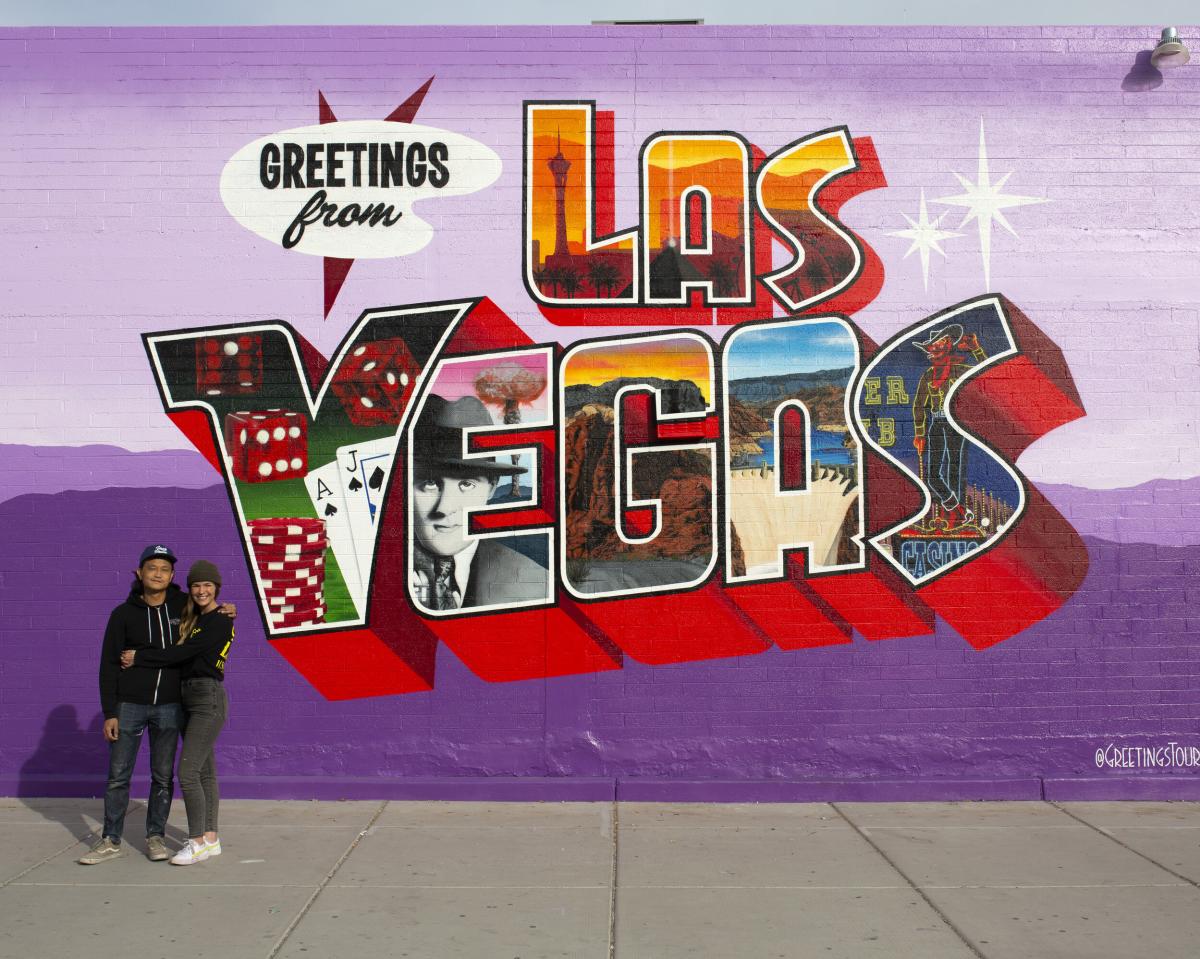 The 'Greetings from Oshkosh' mural will incorporate important landmarks, cultural references, history, nature and local artist collaborations that are unique and specific to the Oshkosh area. The mural also features the work of indigenous artist, Cainen Shooter, who was commissioned to create one of the letters on the mural. 
You can see the progress of the project and the artists at work Thursday, May 25th during the Oshkosh Into the Night event which will feature live art, performances, music and fun for all ages. Oshkosh Into the Night is Thursday, May 25th from 5-9pm throughout the Downtown Oshkosh Business Improvement District.
This project is made possible by the Downtown Oshkosh Business Improvement District in partnership with the Oshkosh Convention and Visitors Bureau. Other sponsors include the Hoopman Foundation, The Roxy Supper Club, the Oshkosh Public Library Foundation, Fletch's Local Tap House, The Doe House, Davis Painting and the Elmer Family in honor of Dennis Elmer.