Local Eats
Located at 2065 Witzel Ave, Cozumel Mexican Restaurant is family owned with a second location in Green Bay. Cozumel has amazing daily specials! Kids eat free on Sundays with the purchase of an adult entrée, you can enjoy margaritas that start at 99 cents on Mondays and Tuesdays.. and more great deals! Celebrate Cinco de Mayo with Cozumel and enjoy $5 margaritas and free tequila shots all day long!
Los Jaripeos in Oshkosh, located at 715 N Main St, serves only the freshest ingredients and authentic recipes. Take on a Mexican culinary tour while sipping on a handcrafted margarita! Celebrate Cinco de Mayo with Los Jaripeos and check out live music, drink and food specials, and even door prizes and raffles! 
Los Rivera's offers over 15 years of combined experience in serving authentic Mexican flavors to the Oshkosh area. Located at 700 N Koeller St, Los Rivera's offers delivery, carryout and dine in options with many tasty Mexican lunch specials and dinner choices. 
Los Tres Amigos has been cooking authentic Mexican food in the Fox Valley area since 2015. With a big menu and authentic dishes that offer a wide variety of flavors, Los Tres Amigos has something for everyone. Check out what Los Tres Amigos has going on for Cinco de Mayo:
From 5-9pm Johnathan Rivera will be doing close up magic
Gaby Villegas will be entertaining us with her amazing mariachi songs
Buckets of imported beers 5/$20
Buckets of domestic beers 5/$18
House tequila shots $2
2 for 1 house or flavored margaritas small and medium sizes
Weather permitting, the patio will be open!
Giving away freebies all night
 
With handmade flour and corn tortillas daily, Takiza Mexican Cuisine is a must try in Oshkosh. Located near the UW Oshkosh campus at 242 Wisconsin St, this local Mexican restaurant offers both a lunch and dinner menu featuring tacos, burritos, quesadillas, nachos, fajitas, and many house specialties! Takiza is offering 16oz margaritas for $4.99 on Cinco de Mayo and a special surprise menu for dine in!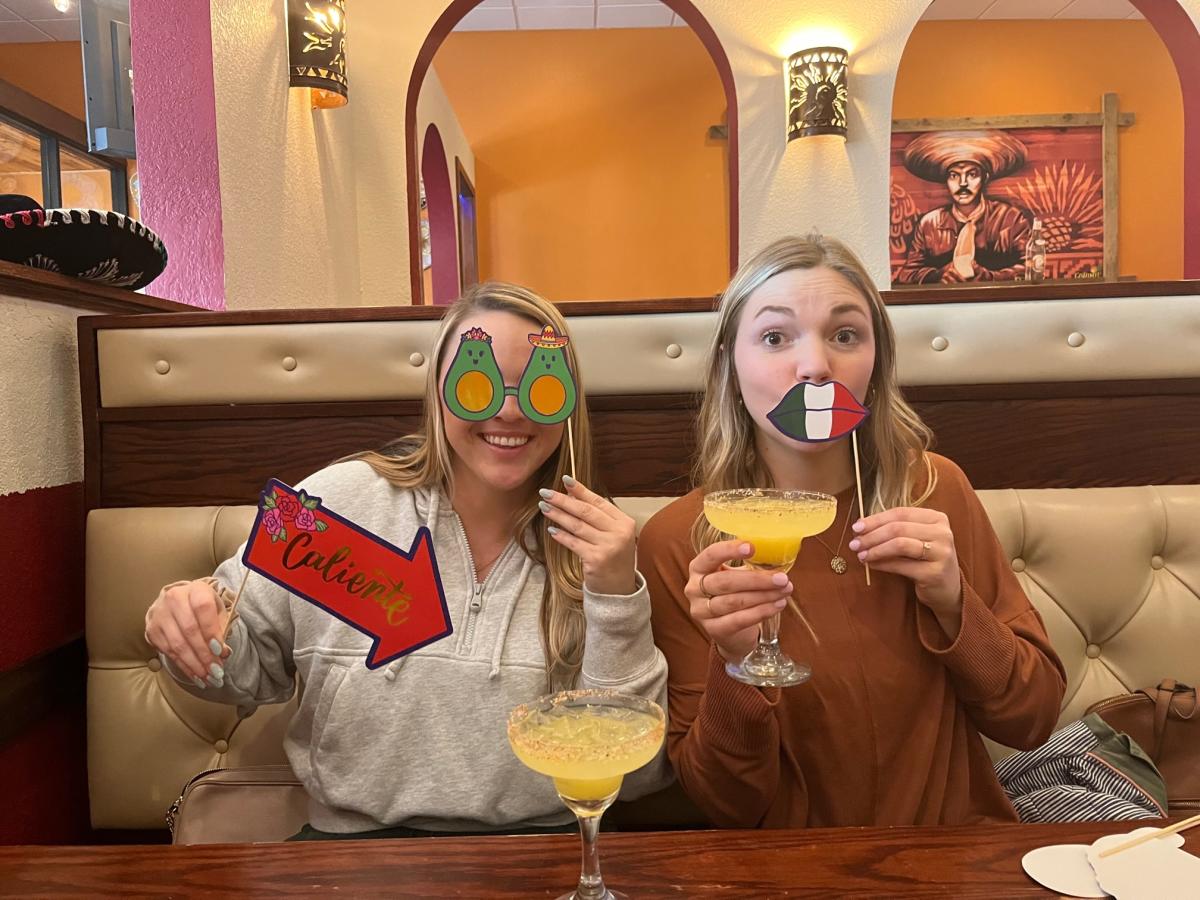 Local Celebrations
Cinco De Mayo Celebration at South Park in Oshkosh
Taco bout a party! This 2 day fiesta begins on May 6th at 5pm at South Park in Oshkosh!
Event: Friday, May 6th from 5-11pm and Saturday, May 7th from 12-11pm.
Live bands, Folkloric Dancers, Authentic Mexican Food, Mexican Market, a Jalapeno Eating Contest, and so much more! 
Free Admission - For more info contact Carlos Munoz (920)933-0681. Email: riograndevalley5@gmail.com
May First Friday: First Friday Fiesta
 
Enjoy all Downtown Oshkosh has to offer the first Friday of each month from 5-9pm. Continue the Cinco de Mayo celebration and celebration of Mexican culture and heritage in Downtown Oshkosh! Follow Downtown Oshkosh for all First Friday happenings!
ART
OSHKOSH MASONIC CENTER – 204 WASHINGTON AVE
A Student Bird Art Exhibit, sponsored by Oshkosh Bird Fest, will be held in the ballroom from 5:00-9:00 pm.  PLUS come see and learn about Great Horned Owls from licensed bird rehabilitator, Ann Rosenberg, and Fran, a Great Horned Owl.
MANILA RESTO – 107 ALGOMA BLVD
Local artist, Jethro Medina & Team Manila artwork on display!
BECKET'S – 2 JACKSON ST
Local artist, Leif Larson
MUSIC
MANILA RESTO – 107 ALGOMA BLVD
John Harmon & Tom Washatka perform from 6-9pm!
CUISINE
MANILA RESTO – 107 ALGOMA BLVD
First Friday Specials
Drink – Shipwreck: Muddled limes, Captain Morgan, Peach Schnapps, Sprite and garnished with lime
Sushi – GLO Roll: 8 piece roll with white tuna, tempura asparagus, spring onion, lettuce, cucumber and crunchy tempura flakes on the outside, served on a bed of wasabi and spicy mayo
Filipino – Beef Kaldereta: Features tender cuts of beef sirloin, potatoes, carrots, red and green bell peppers, pineapple chunks and green olives stewed in tomato sauce, pineapple juice, salt, pepper, soy sauce, garlic, onion and butter
BAR 430 – 430 N MAIN
First Friday Features
Enjoy $6 lime margs and $7 specialty margs along with your delicious cajun shrimp or pork belly carnitas tacos!
EXPERIENCES
COPPER HALL – 203 OTTER AVE
Forensics Fundraiser! Oshkosh West Forensics is headed to Nationals in Washington D.C. and Louisville! Enjoy refreshments and entertainment as the team performs their award winning drama and speech pieces throughout the night. 
THE GRAND OSHKOSH – 100 HIGH AVE
Play trivia in the Lounge, take The Grand tour or check out what's coming to The Grand this summer in the theatre! For the kids (or kids at heart) – make your own superhero mask in the lobby!
SHOP LATE
WINNEBAGO BICYCLE – 502 N MAIN ST
Open until 8pm!
MANILA RESTO – 107 ALGOMA BLVD
Flash sale! 40% off all shirts!
What are your plans for Cinco de Mayo? Share your adventures by tagging Visit Oshkosh on Facebook and Instagram.
 
Stay the night in Oshkosh—click here for overnight options!