The great thing about Frozen Custard and Ice Cream is that they taste great all year round, not just in the summer! Satisfy that sweet tooth and check out these divine flavors...
This classic drive-in has been enjoyed by many for decades! Leon's offer chocolate, vanilla and butter pecan custard daily, but they also have a special flavor that changes every day:
-Chocolate Pecan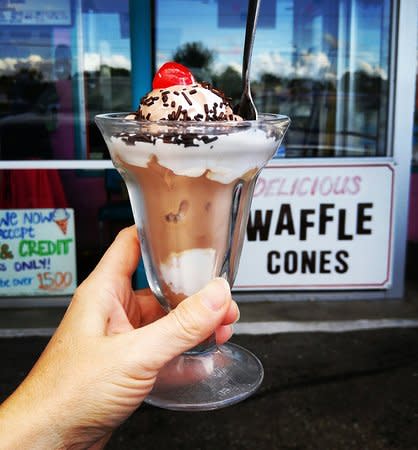 -Reese's Pieces
-Tripleberry
-Irish Cream
-Snickerdoodle
-Chocolate Cherry Amaretto
-Bear Claw
-Chunky Monkey
...and many more! Check their facebook page to see the flavor of the day.
Caramel Crisp is a cozy cafe located in downtown Oshkosh. You will find a variety of mouth-watering ice cream flavors just like these all year long: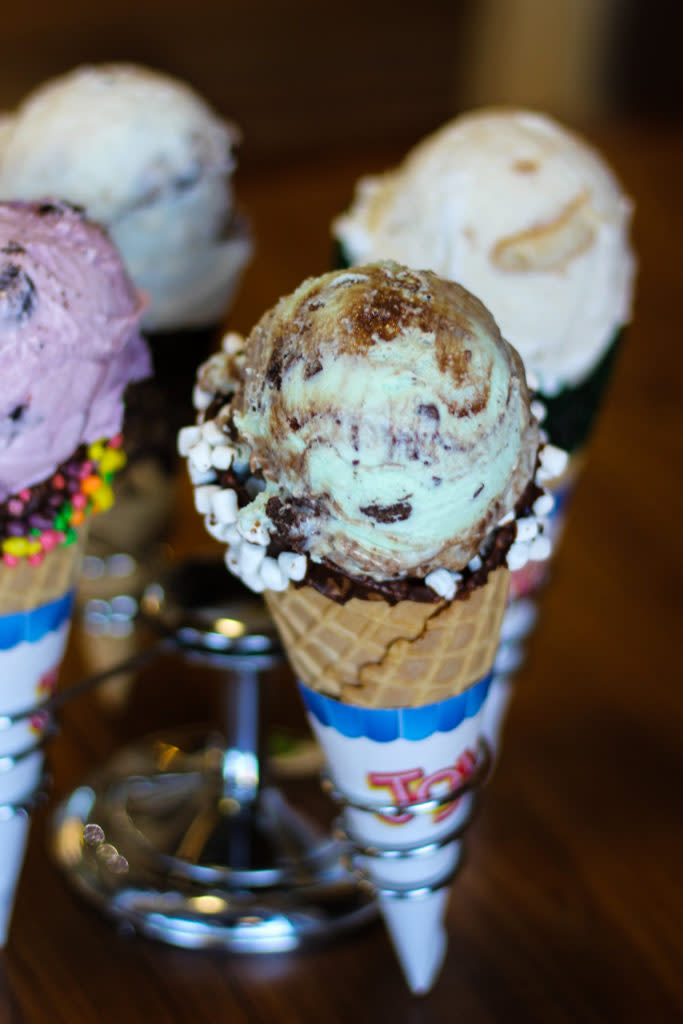 -Mint Chip
-Heaps of Love (Oreos, brownies, cookie dough, pecans, caramel and chocolate packed into vanilla ice cream)
-Superman
-Zanzibar Chocolate (Cherry, blue moon and vanilla ice cream combined)
-Strawberry
-PB Hearts Chocolate
-Espresso Oreo
-Peanut Butter Cookie Dough
-Cake Batter Fudge
-Whiskey Truffle
-Bourbon Pecan Pie
-Old Fashioned Vanilla
You'll find chocolate and vanilla custard every day along with a great flavor of the day that's always changing! Rhapsodies also have numerous sundae options such as the Fat Elvis made with chocolate custard covered with peanut butter topping and bananas. Indulge in some of these unique flavors of the day:
-Boston Cream
-Bites in White Satin
-Blue Moon (Paige's favorite)
-Jimmy Hendtwix
-Kit Kat Stevens
-Chocolate Almond Brothers
-Karmel Chamelion
...and many more! Check their website for daily flavors.
Your choice of Cedar Crest deluxe vanilla, chocolate or their special flavor of the day on an old fashioned cake cone or sugar cone. Ardy & Ed's have a tasty turtle sundae made with vanilla ice cream, topped with hot fudge, caramel, roasted pecans and a maraschino cherry. You also must try one of their old fashioned root beer floats, voted #1 in Oshkosh! Regular sundae toppings include: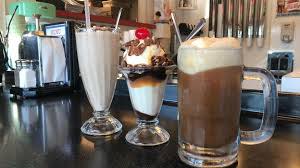 -Hot Fudge
-Caramel
-Chocolate
-Strawberry
-Red Raspberry
-Butterscotch
-Marshmallow
-Maraschino Cherry
Made in Oshkosh for Oshkosh. Each flavor of Compassion Creamery supports a local charity and is backed by a local business. Say hello to these five initial flavors:
-Lemon Basil Sorbet for Becket's supporting Christine Ann Domestic Abuse Services, INC.
-Spicy Chocolate for Fire Escape supporting Day By Day Warming Shelter
-Cherry Rosemary Sorbet for Wagner Market supporting Growing Oshkosh
-Strawberry Ice Cream for Winnebago Bicycle supporting Cycling Without Age - Miravida Living
-Oak's Melty Ice Cream for Lunch Box supporting Oshkosh Teachers' Closet
...and the only place to get these tasty goodies by the pint is at Wagner Market in downtown Oshkosh.
Tamara's is well known for their extravagant cupcakes, but that's not all they have to offer! They also have an array of ice cream flavors like vanilla, chocolate, strawberry and all of these exciting flavors: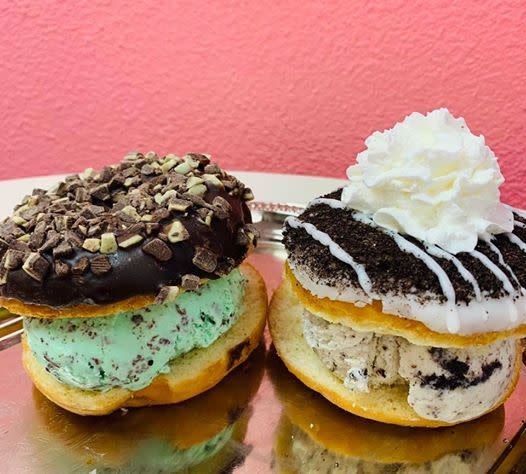 -Playdough
-Rich & Famous
-Superman
-Caramel Collision
-Bubble Gum
-Mint Chip
-Jolted Cow (coffee)
-Cake and Ice Cream
-Apple Pie
-Cookies N' Cream
-Chocolate Peanut Butter Rubble
-Mackinaw Island Fudge
-Chocolate Chip Cookie Dough
Culver's makes custard fresh throughout the day so it's always rich and creamy. They have chocolate and vanilla custard every day, you can create your own sundaes, add your favorite mix-ins into a concrete mixer or get a delicious shake/malt. Stop in and enjoy a flavor of the day:
-Heath Chocolate Almond
-Mint Oreo
-Chocolate Covered Strawberry
-Red Raspberry
-Chocolate Oreo Volcano
-Dark Chocolate Decadence
-Caramel Fudge Cookie Dough
-Caramel Cashew
...and many more! Check out the Koeller Street location and Westowne Avenue location for the flavor forecast.
Who doesn't love a warm cookie with ice cream? Conveniently located right off the UW Oshkosh campus, Insomnia Cookies offers a variety of cookies that pair perfectly with these ice cream varieties:
-Chocolate
-Vanilla
-Cookies n' Cream
-Mint Chocolate Chip
-Moose Tracks
-Blue Moon
-Rich & Famous
Where do you learn how to make ice cream? ...sundae school!
by Paige Owens