There are so many reasons to love Downtown Oshkosh, but one of the greatest reasons is our awesome art scene! With the recent launch of the Mini Mural Project and the monthly gallery walks, our downtown has become a vibrant place to enjoy a stroll down Main Street and snap some Instagram-worthy photos. This weekend there are a ton of great opportunities to view incredible artwork from local artists and support local art in our community.

Here's what's happening downtown this weekend:
Gallery Walk happens every first Saturday of each month from 6-9:00 p.m.! Various downtown businesses and art galleries have featured artwork on display from local artists. Grab a friend and head downtown, visit and mingle on a night dedicated to the arts! For more info on gallery locations, artists and more, visit https://www.gallerywalkoshkosh.com/ or follow Oshkosh Gallery Walk on Facebook.  See you on August 1!
We were so excited to announce the alternative to our 2020 Chalk Walk event! Twelve local artists have created chalk art on boards that are displayed in storefronts throughout Downtown Oshkosh. Vote for your favorite piece right on the Downtown Oshkosh Chalk Walk Facebook page! Voting will take place August 1st-August 10th. You can view the boards at 217, 537 and 582 N Main and virtually on the Downtown Oshkosh Chalk Walk Facebook page!  This amazing art will be on display through the September Gallery Walk.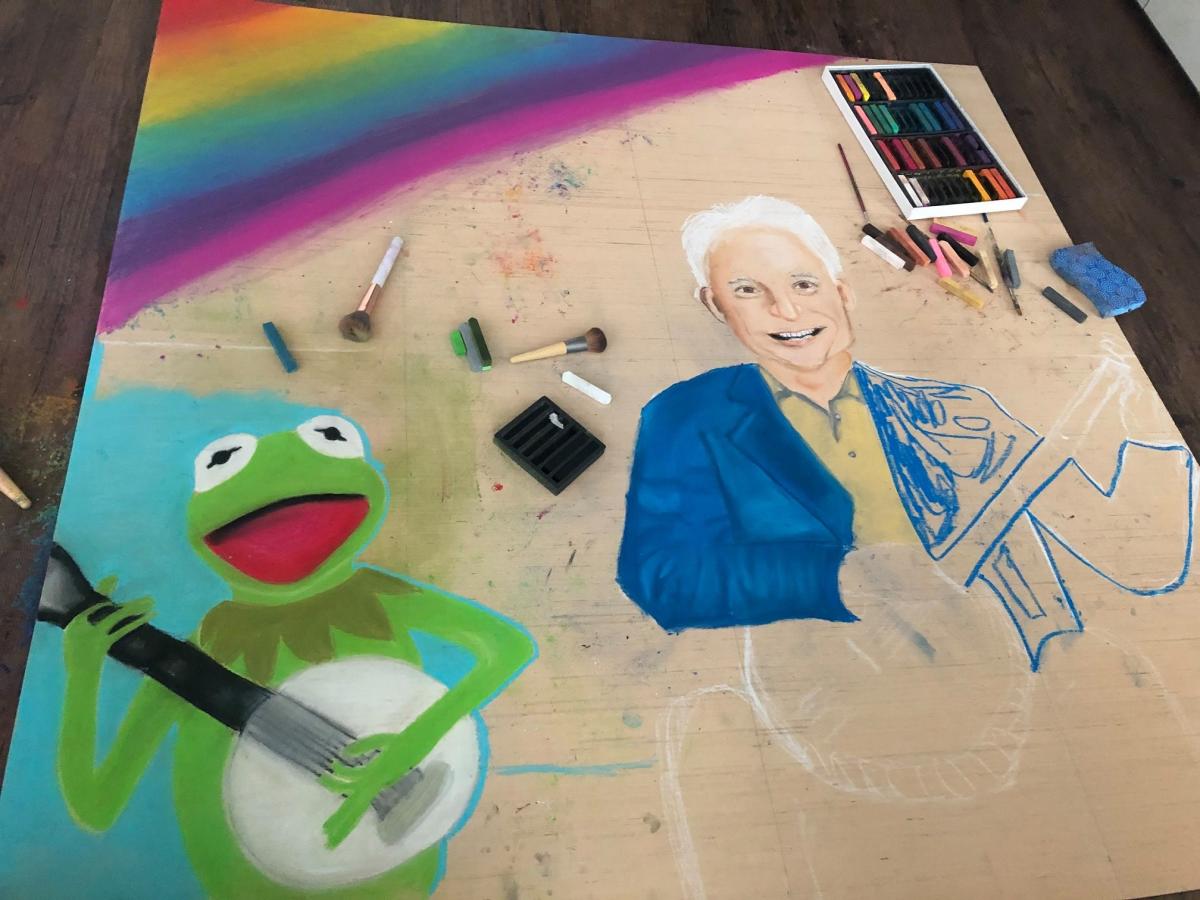 Public art isn't canceled! Oshkosh's first outdoor gallery featuring the work of 20 talented local artists launched this summer in Downtown Oshkosh. Small scale digitally printed art has been installed on various exterior walls throughout downtown. Click here to view the locations of each mural!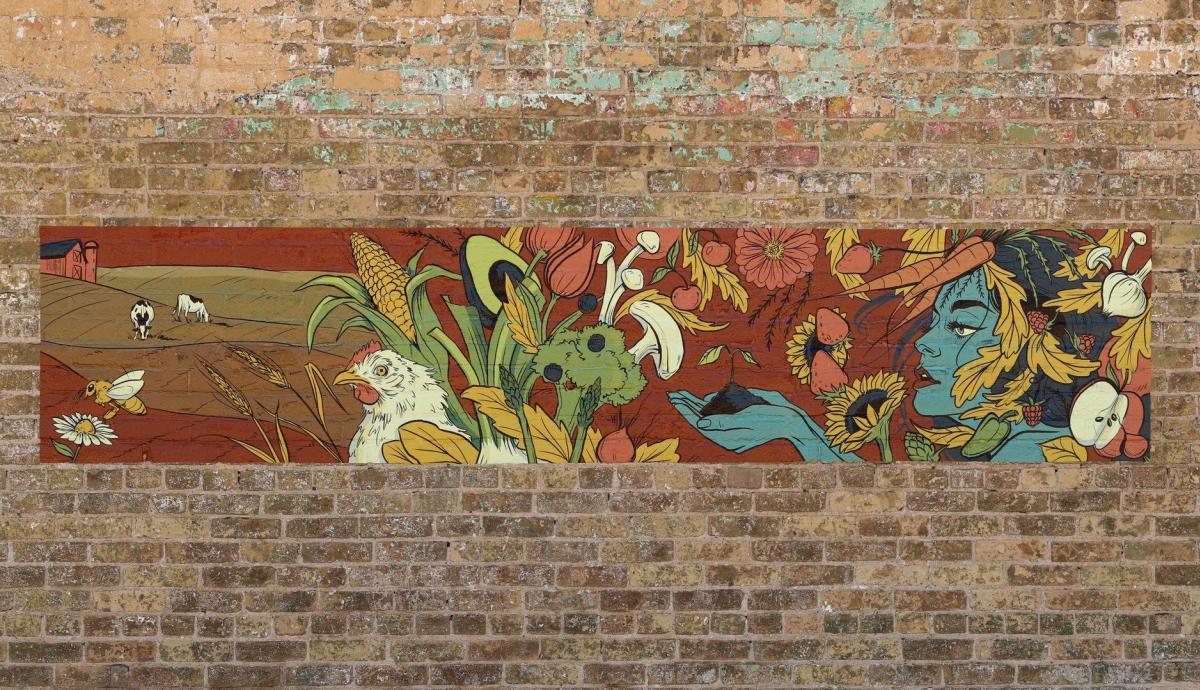 We hope you can visit us downtown this weekend and check out our local art scene! We urge all of those who visit Downtown Oshkosh to practice social distancing. View Winnebago County's COVID-19 recommendations here & the State of Wisconsin statewide mask mandate here.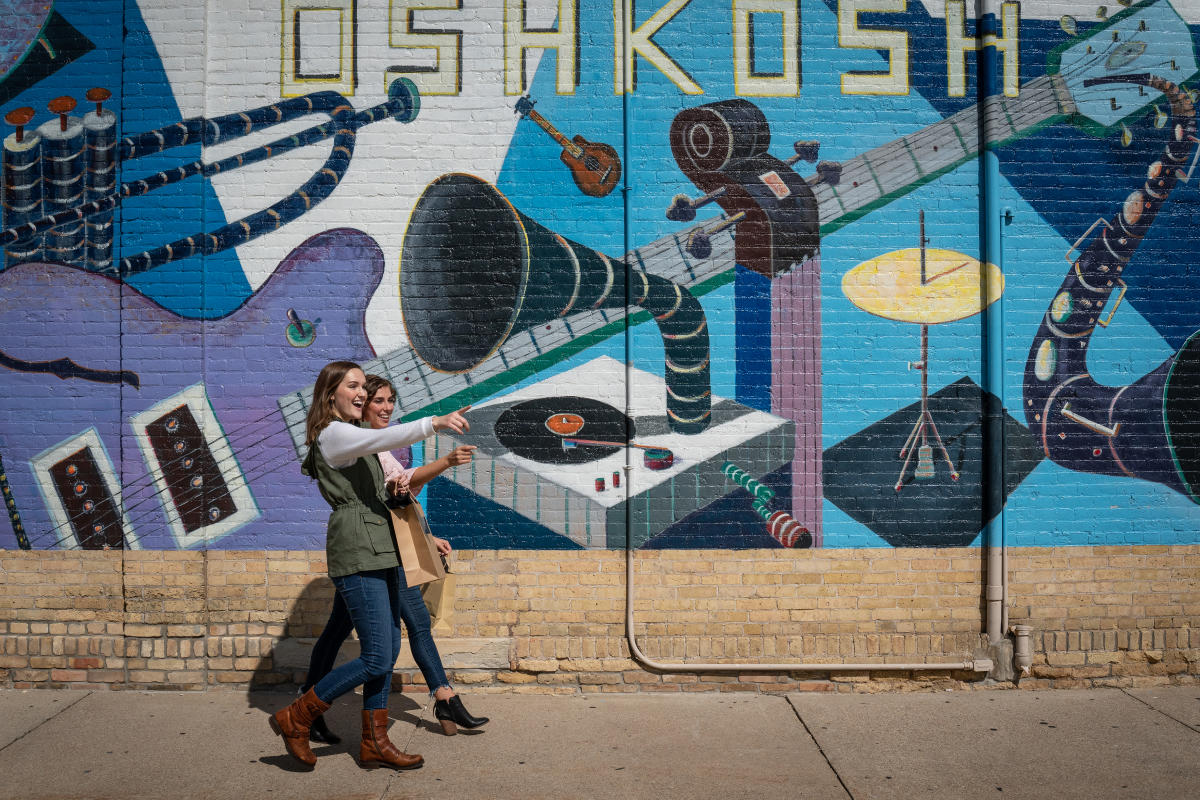 So - grab a drink and bite to eat at one of your favorite downtown restaurants, take a stroll throughout downtown and stop in your favorite shops and downtown businesses to view some incredible local art!  Be sure to tag Downtown Oshkosh & Discover Oshkosh on Facebook and Instagram for a chance to be featured!
Stay the night in Oshkosh—click here for overnight options!