You no doubt have seen the advertisement…maybe even purchased your tickets already and hopefully even picked up some raffle tickets. But without further ado, the famed Battle on Bago is upon us. Anglers from all over the Midwest will descend upon the Winnebago system on February 18th & 19th for the Midwest's Largest Ice Fishing Tournament for a chance at over $275,000 in cash and prizes.
So here are some cliff notes of things you need to know with a few insights that may help you land a fish…giving you an opportunity at one of those amazing prizes!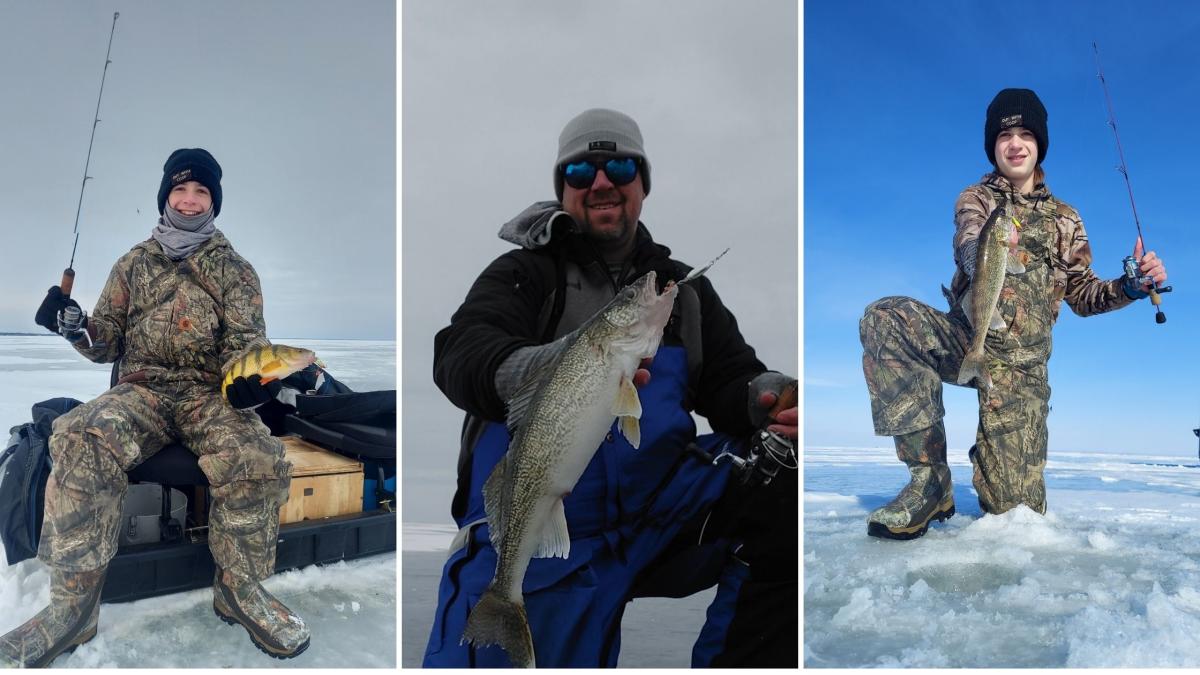 Battle on Bago Winter edition takes place on the "Bago System" (Lake Winnebago, Lake Butte des Morts, Lake Winneconne, Lake Poygan). Starting Friday, the 18th at 6am and wrapping up on at 2 p.m. on Saturday with the weigh-in taking place at Menominee Park Millers Bay. The target of this battle…walleye, white bass, and panfish (note Battle on Bago has self-imposed size limits – be sure to check these out before heading out). Battle on Bago is not like your normal tournament. The prizes are scrambled, and not in any specific order. The goal is to register just one fish for a chance to win. Last year, one lucky angler finished in 1,410th place with a 1.13lb walleye landing him 10k! Yes, that's right…he placed 1,410th place and won $10,0000!!
As far as the fishing goes, a good portion of anglers will be fishing Lake Winnebago or Lake Poygan. If you are heading to Lake Winnebago, Merritt St. will be a busy landing. Hint: the mud with jigging raps and spoons would be a good start.
On the other hand, Noffke's landing on Lake Poygan will most definitely have its fair share of traffic. The same baits, jigging raps and spoons apply. Hint: Lake Poygan is also home to a very active night bite!
Once you have that money fish, get to Menominee Park, and get in line to weigh-in no later than 2 p.m. on Saturday (Friday night weigh-in from 4 – 8 p.m.). Then, enjoy a couple beverages, some company and wait to hear your name called to collect your prize!
Other things to note: Battle on Bago is host to a great Friday Fish fry. Enjoy food and beverage with live entertainment by the band "Road Trip" on Friday night. Tickets for your chance at these amazing prizes will have you out just $40 each with raffle tickets also available for more legit prizes! 
Since 2008 Battle on Bago has generated proceeds of 1.95 million dollars with proceeds benefiting various local non-profit organizations.
Check out all the details at www.battleonbago.org/winter-battle and follow on Facebook for updates throughout the weekend!
Have an idea for a topic?  Know an angler or fishing tactic you'd like to see showcased?  Email me at: oshkoshfromthewater@gmail.com 
Catch all of my Bago adventures on Instagram @snellmatt or fishing content on Tic Tok @smile_and_Fish
Stay the night in Oshkosh—click here for overnight options!