Located in Oshkosh, Wisconsin, Midwest Rental Company is your one-stop destination for all your rental needs. Looking to get out on the water this summer? Midwest Rentals has over 20 watercrafts available for rent! Take the whole family out for a lake day on one of the Deluxe Pontoon rentals, or grab a friend and feel the need for speed on a brand new jetski! Is coasting on calm waters more your vibe? Midwest Rentals offers single rider kayaks, tandem rider kayaks, as well as paddleboards!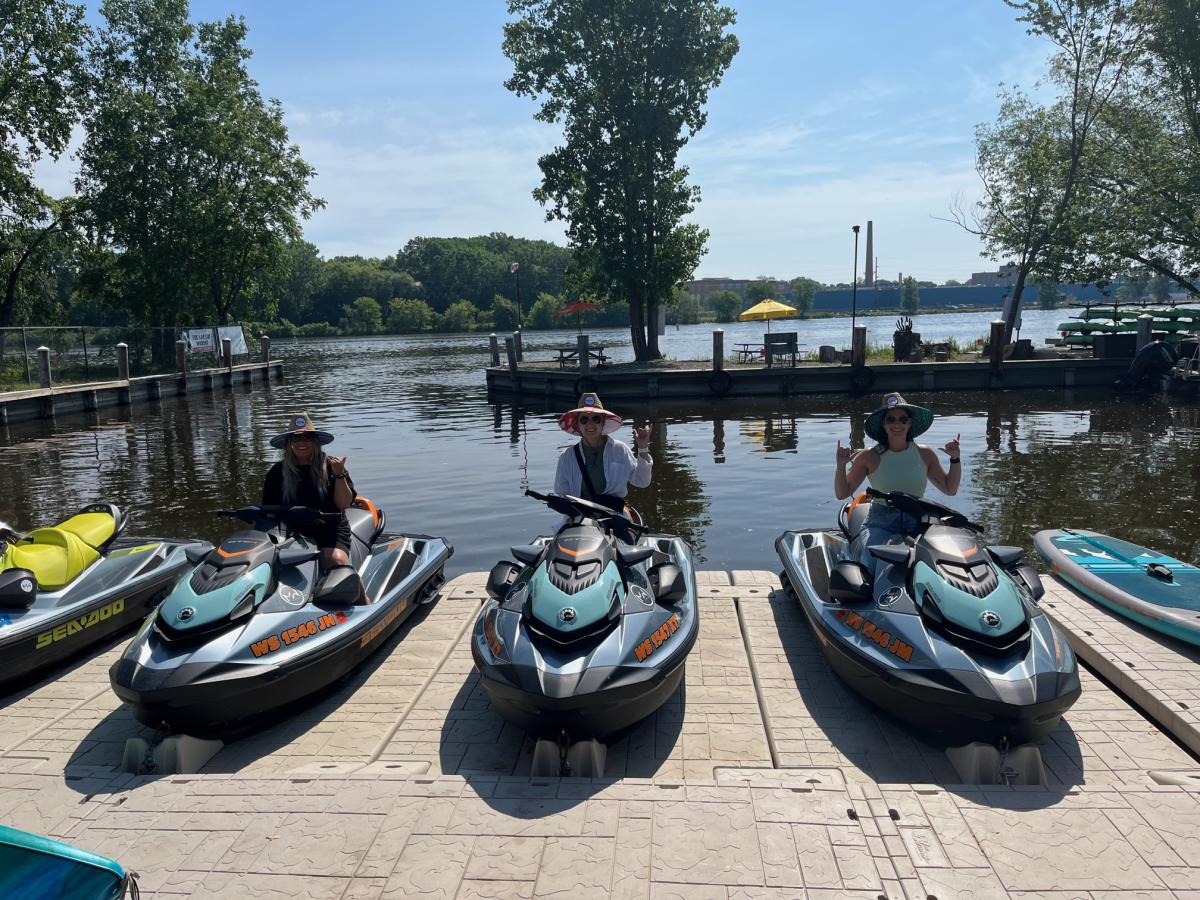 Midwest Rentals makes your entire watercraft rental process as smooth as possible.
First, you can conveniently book your rental online! Their user-friendly website makes it easy to see when rentals are available.
Secondly, upon arrival Midwest Rental Company has your outdoor needs covered within their Convenience Shack. You can find much-needed sun protection like sunscreen, sunglasses, and sun hats in the shack! Don't worry about packing a cooler either, Midwest Rentals has a chilled cooler full of fresh summer drinks (and alcoholic one's too). This Convenience shack also has other things you may need before you hit the water such as waterproof phone holders. And if you fall in... grab some Midwest Rental Company merchandise on your way out!
Lastly, Midwest Rental Company's location right on the Fox River makes it super easy for you to escape into the river with your watercraft rental. Midwest Rentals has their own docks that make it an easy in-and-out process for your rental. Leave the dock and explore Lake Winnebago located just along the waterway. Oh! Don't forget about all of Oshkosh's Waterfront Dining Options that you can pull your watercraft right up to!
Are you already a watercraft owner?
Midwest Rentals is for you too! Midwest Rental Company also offers Shrink-wrapping, Winterization, and Storage Services for people like you! 
We can't wait for you to explore Oshkosh's waterways with your new Midwest Rental Company watercraft rental! Make sure to tag Discover Oshkosh on Facebook and Instagram for a chance to be featured!
Stay the night in Oshkosh—click here for overnight options!