Brewing Futures Mobile CAFE is a unique mobile classroom providing hands-on learning for students of all abilities in the Oshkosh Area School District (OASD)!
Brewing Futures Mobile Cafe had their ribbon cutting on June 28th, 2022 and we went so we can tell you all about it!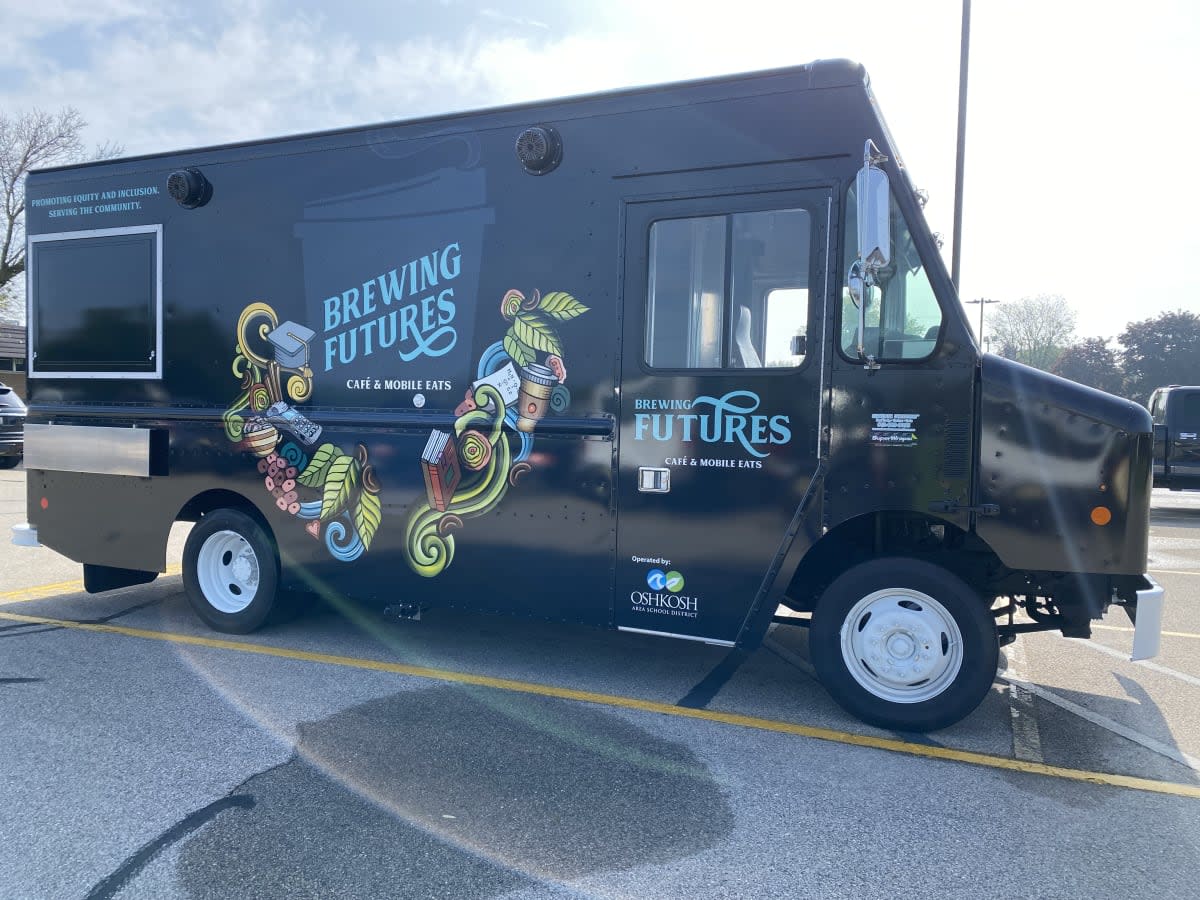 The first of its kind in the country, the Oshkosh Area School District (OASD) is introducing a food truck centered on experiential learning for kids of all abilities. The specially designed and completely accessible food truck, known as Brewing Futures Mobile CAFE (Coaching Ability For Employment), will soon visit local companies and events. It will be run by OASD students receiving special education services. In addition to giving students with special needs access to real-world employment possibilities, this innovative mobile classroom will also enable them to meaningfully engage with their communities and demonstrate their employability skills.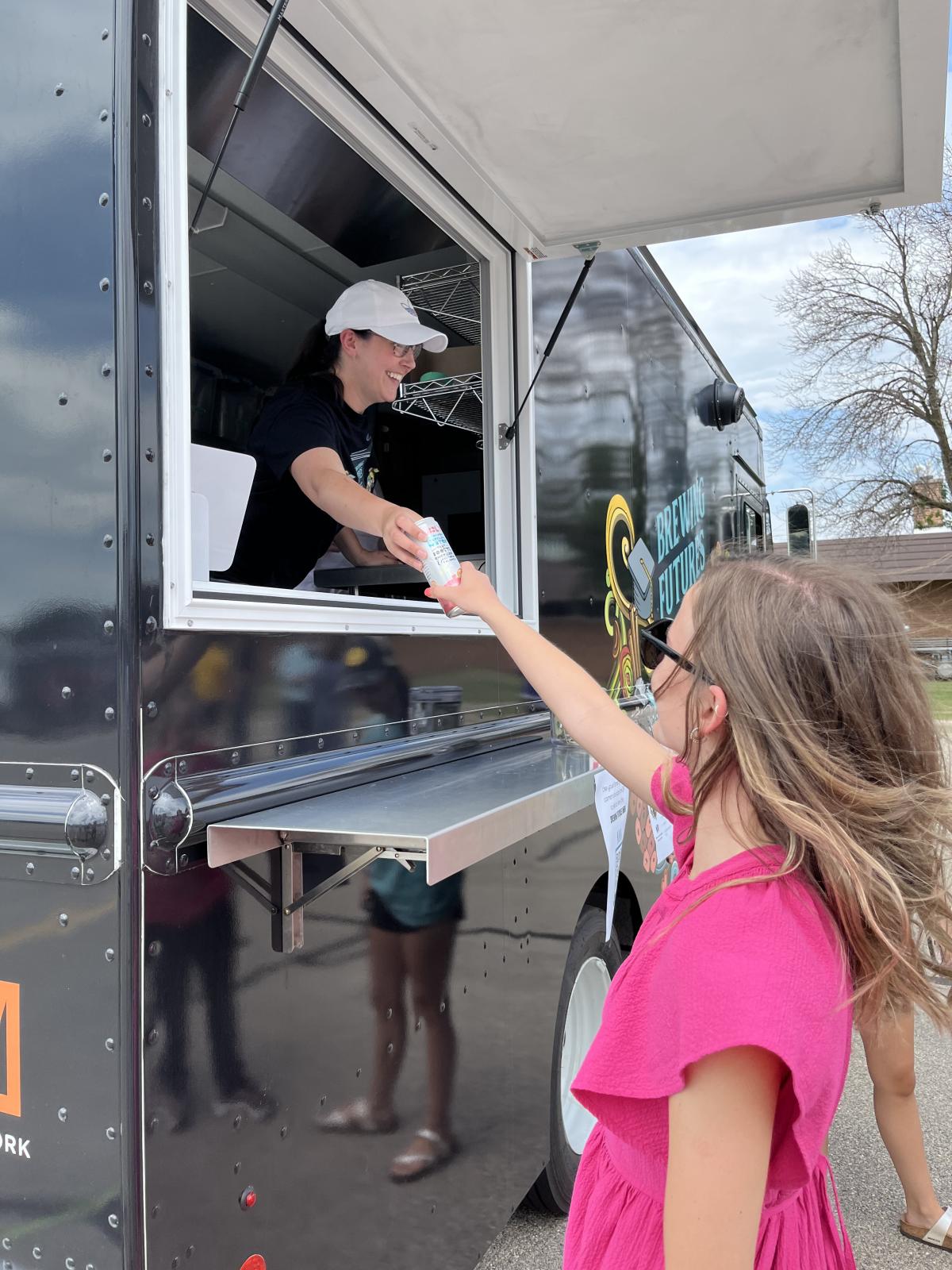 Brewing Futures Mobile CAFE was inspired by the district's high school cafeterias, the Spartan Snack Shack at Oshkosh North and the Wildcat Cafe at Oshkosh West. Over 50 students receive on-the-job training at these in-school cafés each year in a variety of skills, including customer service, communication, order preparation, team building, cashiering, handling money, stocking, taking phone orders, and client delivery. With the intention of establishing a continuum of service from the cafes to the community, the District purchased the mobile cafe, a customized and completely accessible food truck, based on the success of the in-school cafes and with the help of a federal grant. The food truck will advance community involvement and student learning, ensuring that all kids are prepared for life beyond high school. The District also plans to use the food truck to further its long-standing relationships with other organizations, including Ascension Mercy Hospital, the Aging and Disability Resource Center of Winnebago County, ADVOCAP, and more in an effort to broaden its outreach initiatives.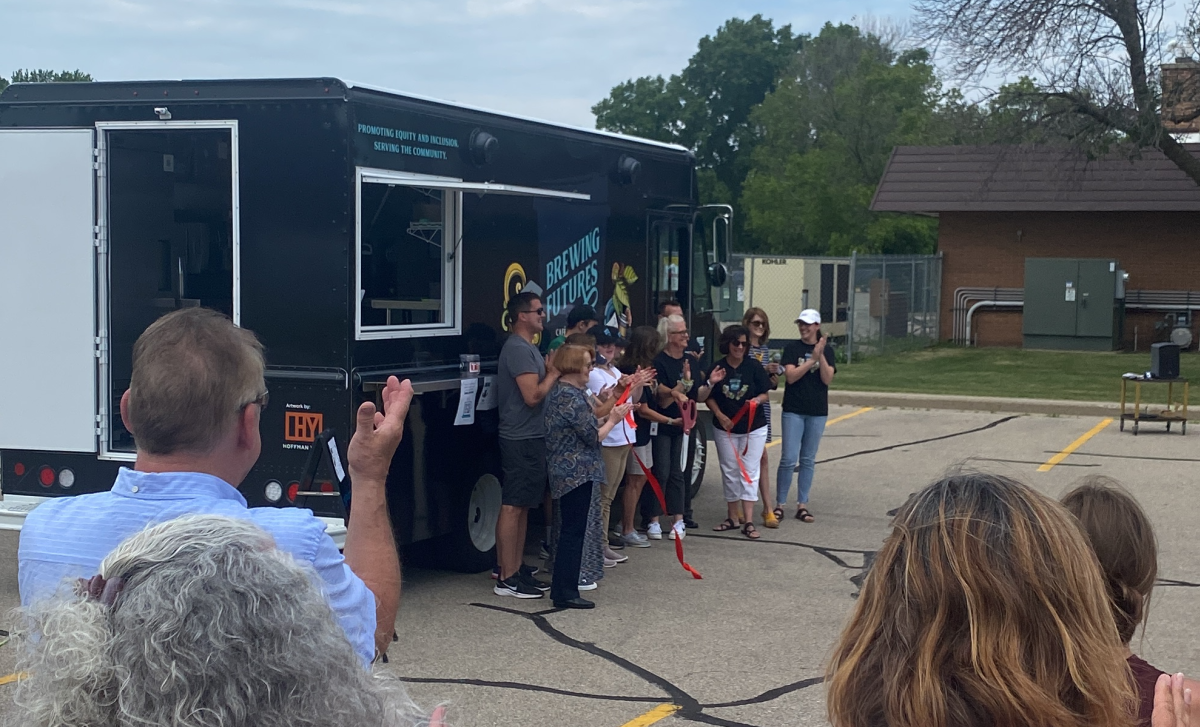 This summer, the truck will make its premiere at a number of neighborhood gatherings and businesses. The menu will be adjustable depending on the occasion and will mostly include prepackaged and prepared foods like bagels, muffins, and fruit cups, as well as beverages, including coffee drinks made using equipment aboard the truck. Students will be in charge of putting together a business plan and budget for each event as part of the learning process with the help of their peers and the transition team teachers.
Here's a sneak peak of the customized Ribbon Cutting Menu! The Cookie Dough Iced Coffee was Delish—especially when served with a smile!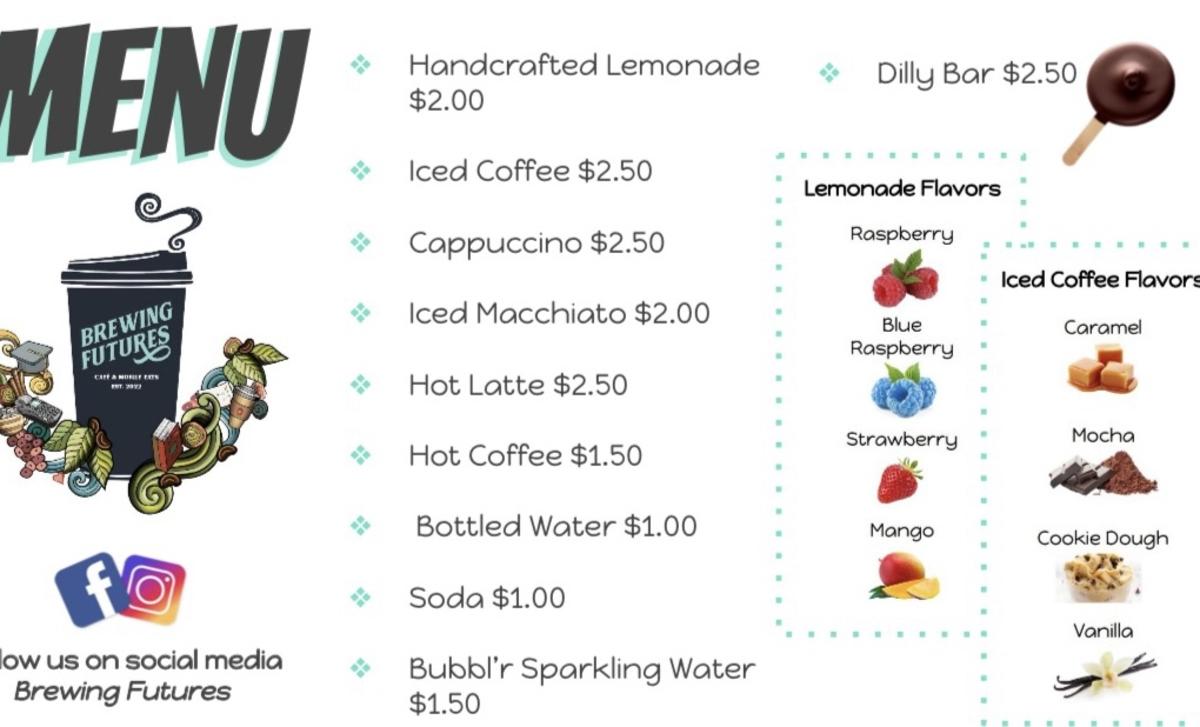 Follow the truck! On Facebook and Instagram, search "Brewing Futures" to find the most recent appearance schedule. Businesses and neighborhood organizations can ask the Brewing Futures Mobile CAFE to participate in their events and site visits. For additional information, visit the website and scroll to the Request an Appearance section.
Stay the night in Oshkosh—click here for overnight options!