Did you know more than one million people visited Oshkosh in 2016? Wow!
2016 was another successful year for Oshkosh tourism, shows our city remains one of the most popular destinations in Wisconsin. We are excited to share our accomplishments!
Event Highlights
We eat, sleep and breathe events in Oshkosh, hence the reason we've given Oshkosh the tagline Wisconsin's Event City. Last year, we added fun new events, such as:
We saw increased attendance at our annual events: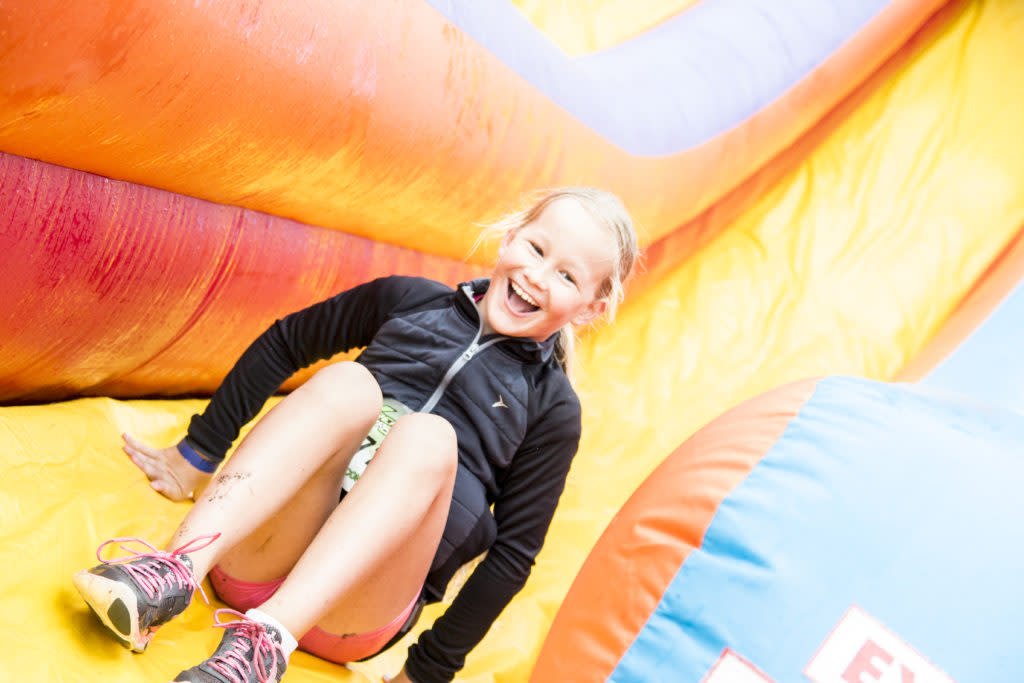 Tourism Expenditures
Traveler spending and business sales increased last year, supporting more full-time jobs. Winnebago County even ranked 10 out of 72 Wisconsin counties for visitor spending!
In 2016, travelers spent $242.5 million in Winnebago County, a 3.74% increase from 2015.

Total business sales increased from $447.1 million to $463.8 million, a 3.74% increase from 2015.

In Winnebago County, traveler spending supports 4,879 full-time jobs and $134.1 million in labor income.

Traveler spending generated $30.9 million for state and local government.
Marketing
We increased marketing efforts across all major platforms (especially digital) in 2016, including the launch of our new website. These efforts benefit, not only local consumers and businesses, but also visitors and event planners from all around the country searching for adventure in the Event City.
We set a record attendance at our annual events of more than 1,200,000 visitors at the hundreds of Oshkosh events, showing our new marketing efforts are already paying off.
Facebook page likes increased by 1,080 people

Facebook posts reached an average of 4,329 visitors daily

Traffic to the website from social media channels increased by 500%

Twitter visits increased 25% with a retweet reach of 4,342 total

Tourism email subscribers increased by 1,316 for a total of 7,173

Sent 30 press releases to the media with an average open rate of 48.9%.

YouTube promotions received 573,122 impressions and 186,533 video views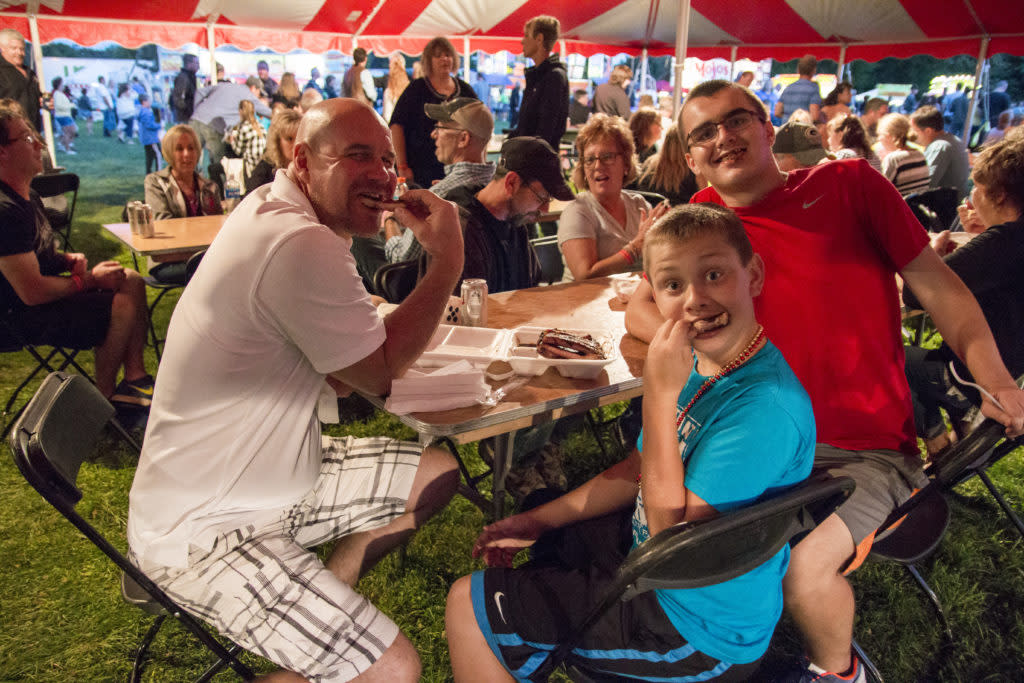 Sales
Our sales team acquired more than 300 new sales leads in 2016. Our networking and connections helped bring over 200 new attractions to Oshkosh, including meetings, conventions and sporting events. These new activities brought in more than 100,000 additional visitors.
Sales & Tradeshows
In April 2016, our sales manager attended the National Association of Sports Commissions (NASC) and met with 18 pre-qualified sports planners.

In October 2016, our sales director attended the Small Market Meetings Conference and met with 25 professional meeting planners.

We also hosted Familiarization (FAM) in Madison in May and August and Sales Blitz in Milwaukee in September.
These conferences with sports, event, and meeting and convention planners brought new events to Oshkosh, which helped increase 2016 attendance numbers.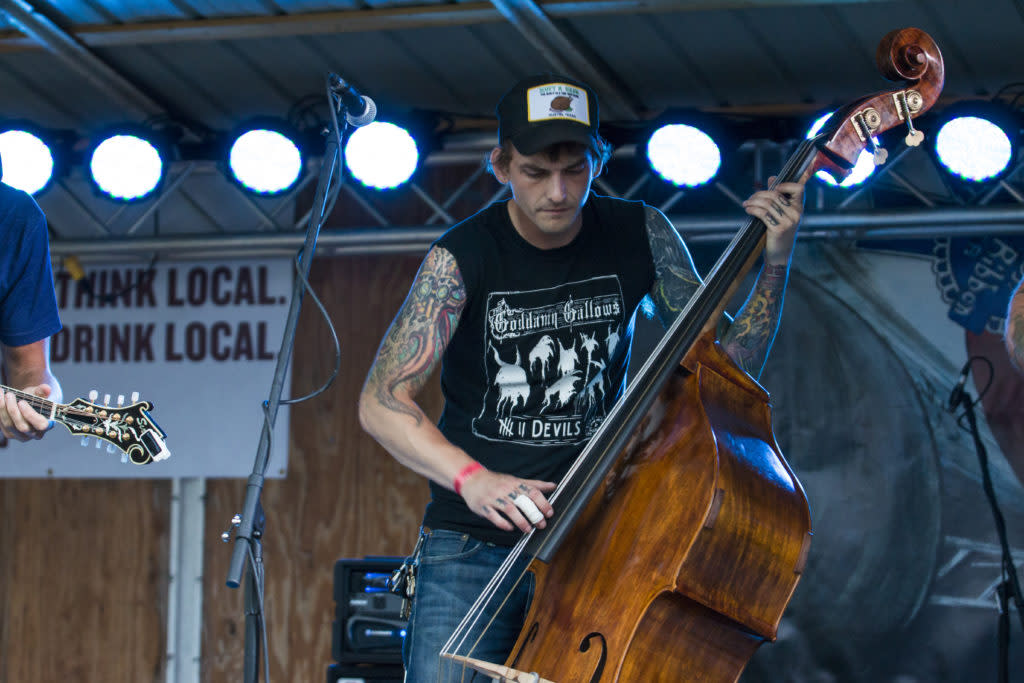 Event & Convention Services
The Oshkosh CVB makes it part of our yearly goal to visit as many events as possible each year. In 2016, we were on-site for 29 events (nine of which had the OshCar on-site as well), provided services for 98 groups and distributed over 4,000 information bags to event attendees. We also distribute event calendars every quarter and sponsor many events every year, including Battle on Bago, Waupaca Boatride Volleyball Tournament, Gus Macker, Lifest, Miss Wisconsin and Miss Wisconsin's Outstanding Teen Scholarship Pageant, Oshkosh On the Water Soccer Tournament and more. We also donated to the Be The Match charity event last year.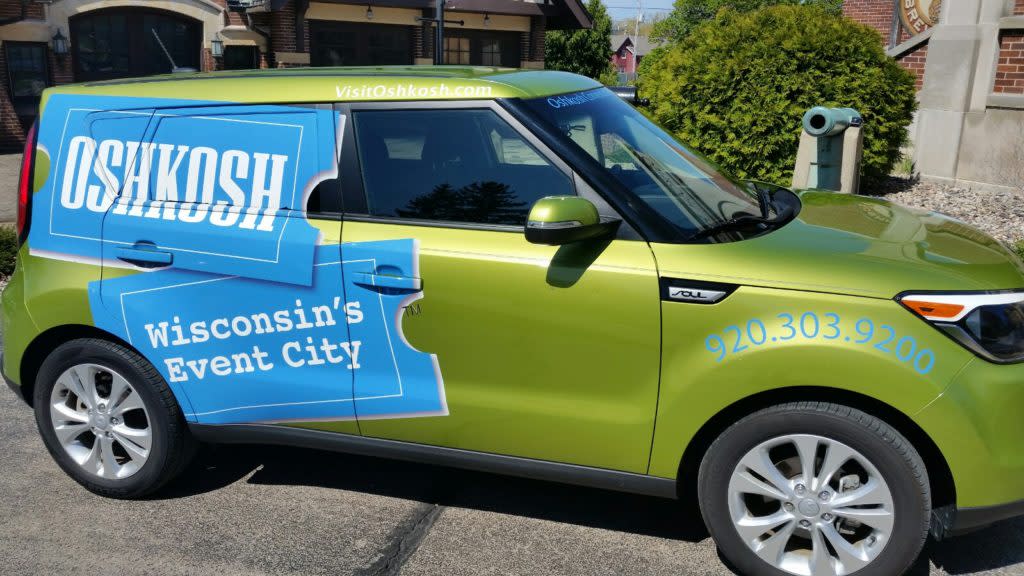 Want to learn more about the economic impact of tourism on Oshkosh? Contact us!
Stay the night in Oshkosh—click here for overnight options!