Conquer the quarantine by keeping your kids occupied with these great, kid-friendly activities. Many of the activities are free and you can do almost all of them from the comfort of your home.
Social distancing isn't easy for some of us and we recognize the importance of keeping your mind and body active. If possible, encourage other friends and family to participate in these activities with you using software such as Zoom, Google Hangouts, Facetime, Google Duo or simply call someone and put them on speakerphone. Enjoy the list! We'll update it as we find more kid-friendly activities.
Downtown Oshkosh Bingo: Free | Accumulate points for a chance to win a $50 Downtown Oshkosh gift card.
Oshkosh Poetry Contest: Free | Write us a poem about Oshkosh, everyone who submits a poem will receive a prize.
Local Artist Coloring Pages: Free | Get creative with drawings from local artists, many options to choose from.
Caramel Crisp Cookie or Sundae Kits: Call or order online, quantities limited | The most delicious art project you'll ever do.
Tamara's the Cake Guru Cookie or Donut Kits: Call or order online, quantities limited | Frosting has never been this fun.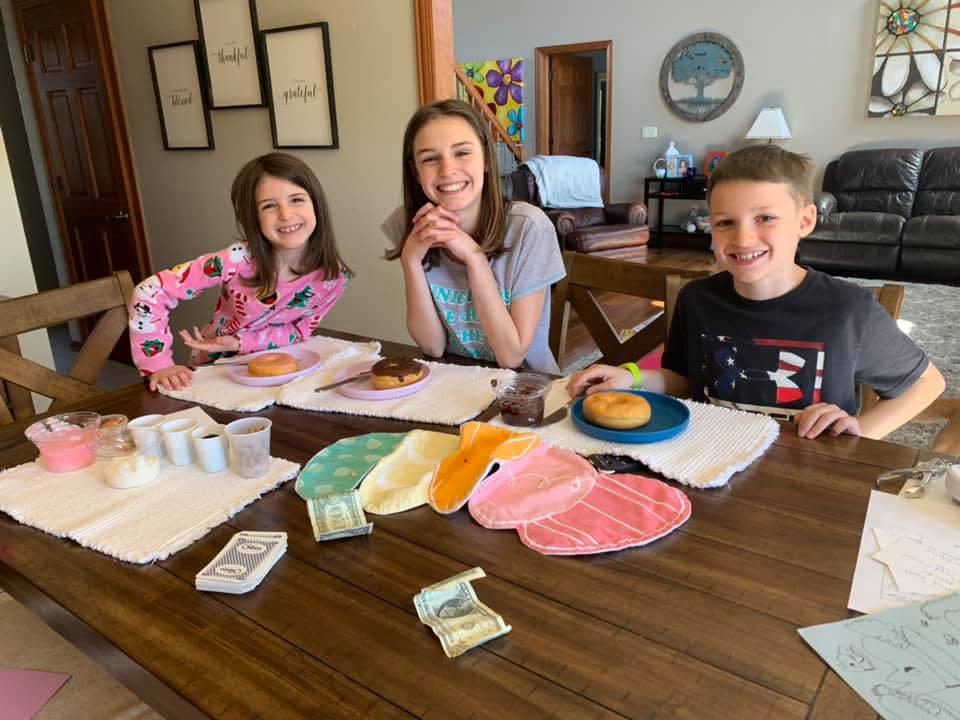 United Way Dolly Parton's Imagination Library: Free | Bedtime stories read by Dolly Parton herself.
Fire Escape Challenge: Free | Complete four challenges and win a free, clay cookie coupon.
The Grand at Home Virtual Performances: Free, donations accepted | The show goes on with virtual performance by local and national artists.
EAA Aviation Museum Aircraft Cockpit Virtual Tour: Free | Find out what it's like to be in the pilot's seat.
Oshkosh Scavenger Hunt: Free | Take a drive and discover Oshkosh's most popular attractions.
Oshkosh Community YMCA Virtual Workouts: Free | Stay activate and burn off some energy in your house.
Oshkosh Senior Center and Oshkosh Media Active for Life Workout Videos: Free | Workouts for all ages.
Neighborhood Window Scavenger Hunt: Free | Themed scavenger hunts every week, decorate your own window and/or go searching for decorated windows.
Little Foxplorers Adventure Camp: Free | Learn about some of the coolest places on our planet.
Clash at Home Activity Booklet: Free | Fun activity booklet featuring Clash, the UWO mascot.
If you need to get the kids out of the house or just need some fresh air and a little time to yourself, check out this convenient list of Oshkosh trails.