During EAA AirVenture, the world's largest aviation celebration held annually in Oshkosh, Wisconsin, the city comes alive with aviation enthusiasts from around the globe. As such, there is a wide range of hotel options available to accommodate the influx of visitors. From well-known chain hotels to charming bed and breakfasts, Oshkosh offers something for everyone during this exciting event. Many hotels in the area offer special packages and amenities tailored specifically to AirVenture attendees, such as shuttle services to and from the event grounds and early breakfast options for those who want to make the most of their aviation-filled days. It is advisable to book your accommodations well in advance, as hotels tend to fill up quickly during this popular event. Whether you're a pilot, aviation enthusiast, or simply curious about the world of flight, Oshkosh's diverse range of hotels ensures you'll have a comfortable and convenient stay during EAA AirVenture.
Airbnb is an online marketplace which lets people rent out their properties or spare rooms to guests. There's plenty of criteria to list for/search a property: from a shared room to an entire house, to having a swimming pool to having a washing machine. There are photos of the property, and the hosts/guests, with full map listing. Find the perfect fit to complete your stay at EAA AirVenture Oshkosh.
VRBO is short for Vacation Rental By Owner, and as the name implies, it specializes in vacation rentals of all types: houses, apartments, condos, villas, etc. The site was founded in 1995 and allows homeowners to advertise property listings to renters. Make your stay at EAA AirVenture Oshkosh unforgettable by finding the perfect accommodations for you! Visit VRBO today to find your perfect place!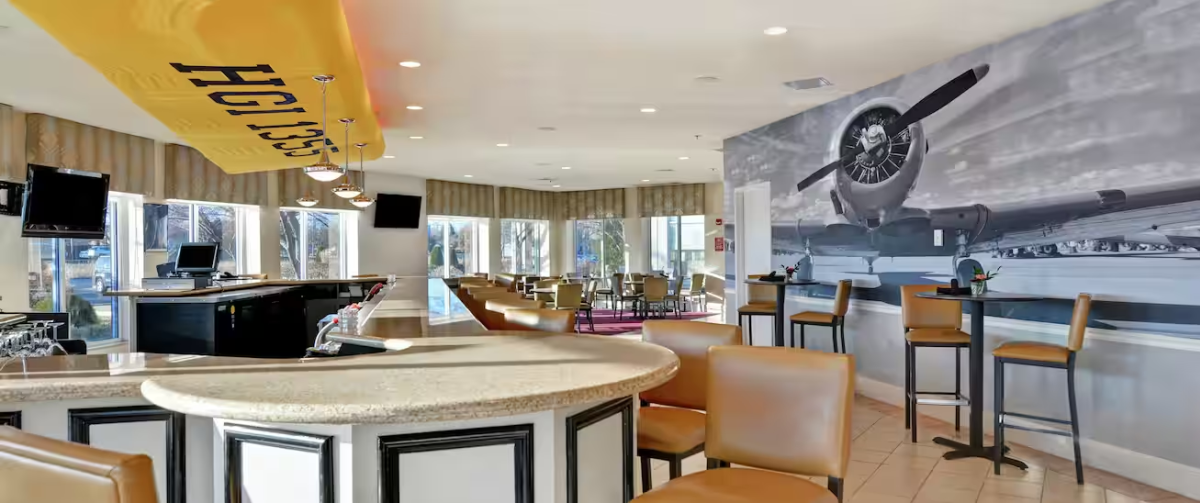 Stay the night in Oshkosh—click here for overnight options!