The Ewald Family Farm has been a traditional dairy farm operating in Oshkosh, Wisconsin since 1971! The family farm has now been passed on to a second generation and two of the siblings work at the farm full time while the other siblings and grandchildren help out during the week too. The next generation has decided to open the farm up for tours in order to share their love of their family-run dairy farm and to educate others.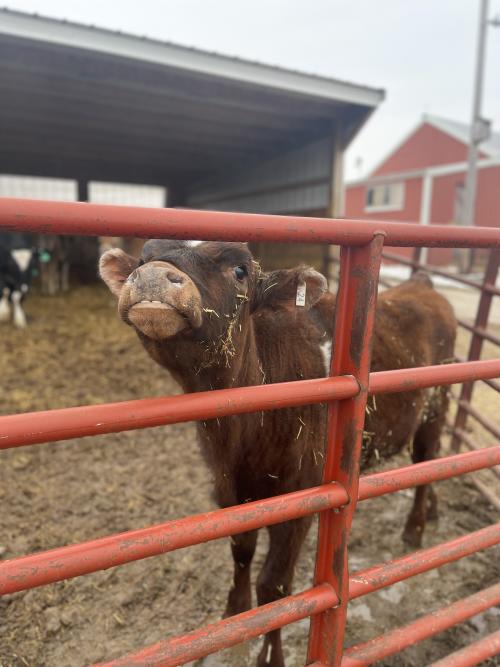 The farm will be open for tours starting at the end of April and will continue through October. During the tour you will meet six recognized mixed herds of Ayrshire, Guernsey, Jersey, Holstein, Milking Shorthorns and Crossbreeds. Each cow on the farm will produce on average 57 pounds of milk a day! In addition, they will eat about 100 pounds of food a day! After the cows are done milking is when they are the most thirsty. The cattle can drink up to 60 gallons of water a day or the equivalent to a bathtub full of water! Their dairy system is very clean and efficient, the milk made is from farm to table in about three days. 
The farm also houses chickens, lambs and soon to be pigs. The chickens are free-range so they are able to walk wherever they want around the farm. An interesting fact that Amy, one of the siblings, told us was that the color of the chickens' earlobes is the color of the egg they lay! The lambs are shown by the family in competitions and shows. We met a day-old lamb that had a belly full of milk and was ready to take a well deserved nap.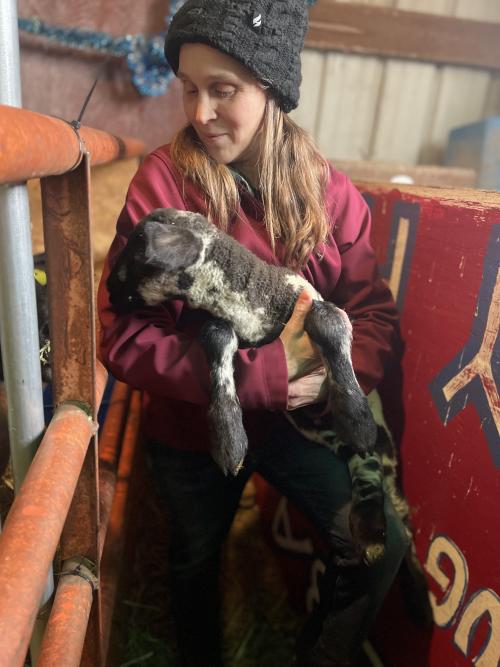 Stay tuned for more information regarding tours at the end of April - And be sure to share your farm adventures -- and tag Discover Oshkosh on Facebook & Instagram!
Stay the night in Oshkosh—click here for overnight options!