Have you seen the tiki boat cruisin around Oshkosh waters yet? Joe and Tammy, Oshkosh locals, will be the first to bring Cruisin' Tikis to Wisconsin. They founded this fantastic family-owned business to highlight Oshkosh and all of its beauty! Hop aboard Cruisin' Tiki with a few friends along with a U.S. Coast Guard trained and certified Captain!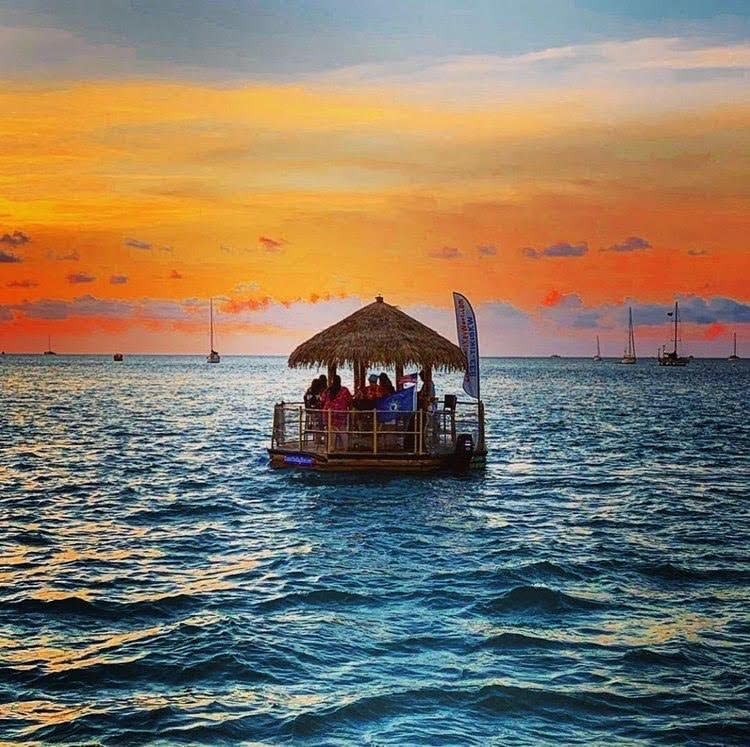 Cruisin' Tiki in Oshkosh offers a few different cruises throughout the week! With a cruising speed of around 4-6mph, this 2 hour cruise is the perfect amount of time to enjoy Oshkosh from the water! Choose from:
Sunday Funday which takes place from 10am-noon on Sundays
There is no better way to end the weekend or kick off your week than a morning cruise in the comfort of your own Tiki. Soak up all the early sun vibes! Morning Mimosas or Coffee & Donuts with family or friends. This is sure to sail your Sunday into a daycation everyone will remember.
Site Sea-ing from 1pm-3pm is available mostly on Saturdays and Sundays with a few weeks having week day availability!
Take a daycation! Whether you're day drinkin', planning a "family fun day", or simply making a memory… Experience the banks of the Fox River, spectacular bridge views, and Oshkosh Waterways like never before!
 
It's 5 O'clock Somewhere from 5pm-7pm – available every day of the week
Why limit "Happy" to only an hour? Float into 5 O'clock on Oshkosh Waterways. Enjoy spectacular bridge views, open waters and soaking up the fun... Tiki Style!
 
Sunset Cruise from 7pm-9pm – available every day of the week
Every sunset is something special and we believe it should be celebrated. There is nothing better than viewing the grand spectacle from the deck of a sailing vessel. Cruise through picturesque waterways. Even a pirate couldn't break this summer vibe. Simply a must-do for all!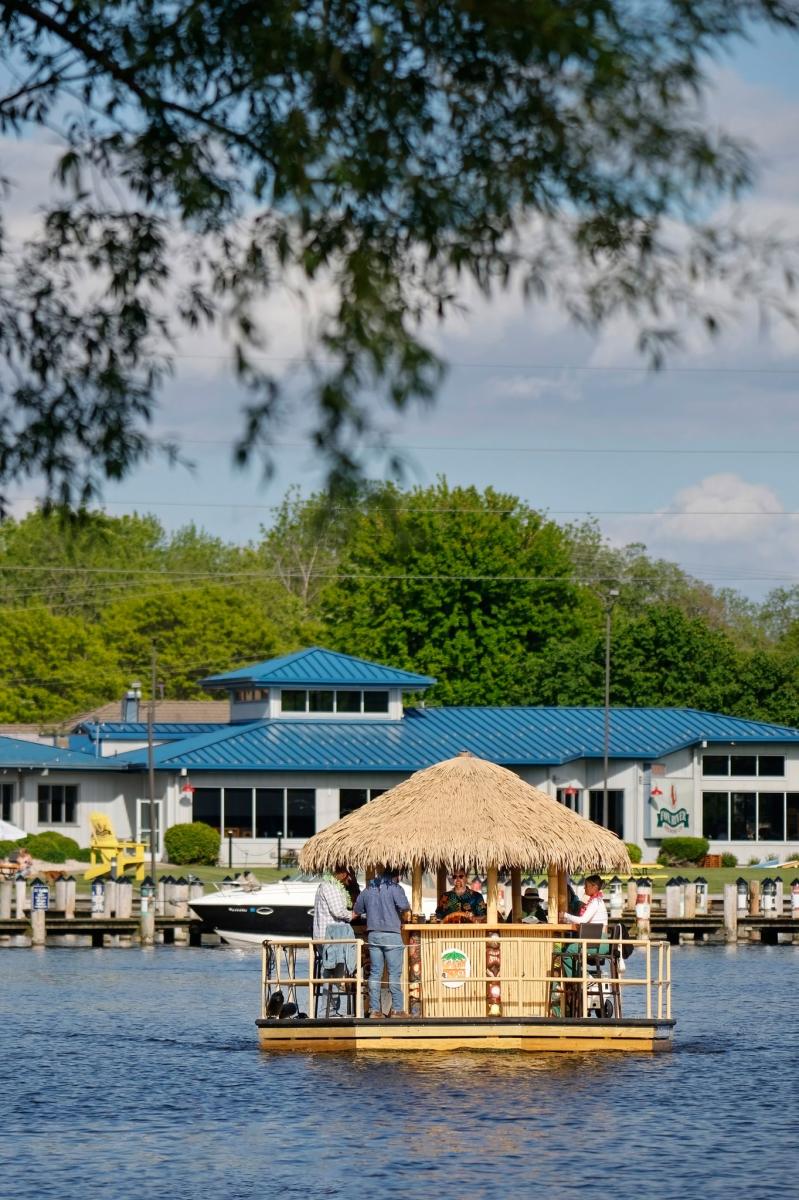 This awesome tiki boat is private for your party only! Enjoy an intimate day or evening with your small group. A max of 6 individuals are allowed on board along with the Captain. You can go about your cruise in a few different ways - which makes it enjoyable for everyone!
BYOB
A cooler and ice will be stocked for you onboard if you wish to bring your own beverages for the cruise! Although alcoholic beverages are allowed (with each individual bringing their own ID along), you can also have a non- booze cruise which allows for a fun family friendly voyage as well!
Cater your Experience with FRBC!
Fox River Brewing Company has customizable Tiki To-Go food and drink pages for pre-order purchase. This can be picked up and brought with you on board! Stock the cooler with the FRBC Summer Menu. Craft beers, hand-crafted cocktails in a jar and more. All available for pre-order. 
Additional Details
Boarding takes place at Fox River Brewing Company
Includes a 4-speaker Bluetooth system to play your favorite songs
The tiki has a swim ladder for anyone who chooses to jump in or go for a float (BYOF: Bring your own floatie) at a Captain approved swim area!
Happy Hour
Team Building
Bachelor/Bachelorette Party
Birthday Celebration
Family Night Out
 
Learn more and book your cruise at here! Share your Cruisin' Tiki adventures with us by tagging Discover Oshkosh on Facebook and Instagram for a chance to be featured!
Stay the night in Oshkosh—click here for overnight options!