One of the Largest Grass Volleyball Tournaments in the Country
The Waupaca Boatride/US Open Grass Volleyball Tournament is held on the second Saturday of July each year in Oshkosh and has become one of the largest grass volleyball tournaments in the country. The tournament, which features men's, women's and co-ed divisions, has grown into a 4-day volleyball event, with a juniors clinic and other adult and juniors tournaments on the days before and after the main tournament.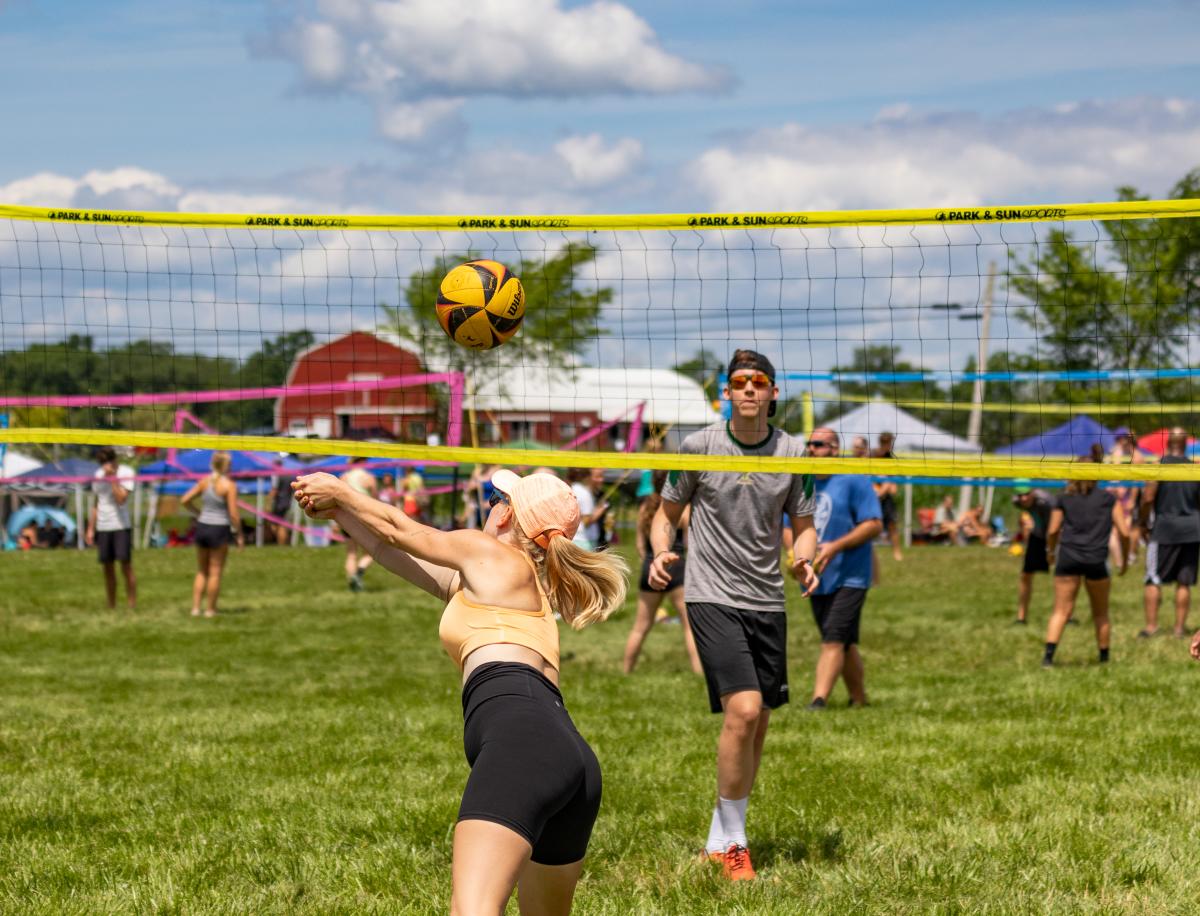 History of Waupaca Boatride
The Waupaca Boatride Volleyball Tournament began in 1984 in Waupaca, Wisconsin. With an increase in the size of the event, the tournament moved to the Wisconsin Dells for a few years, before moving to Oshkosh in 2010. This fun-filled weekend includes of course - volleyball - as well as Friday and Saturday night entertainment, 5 days of camping, food and drink vendors, merchandise, and so much more!
2023 Tournament Info
This year is the 40th annual Waupaca Boatride volleyball tournament event! The public is welcome to join this full weekend of fun at Brighton Acres in Oshkosh! There's no entry fee, just a small parking fee and no pets are allowed at this event. This years tournament features over 2,600 teams playing on both sand and grass courts, 50 volunteers, and 3 tournament locations (including Brighton Acres, Revs, and The Bar in Oshkosh). Tournament begins Thursday, July 6th and runs until Sunday, July 9th, 2023!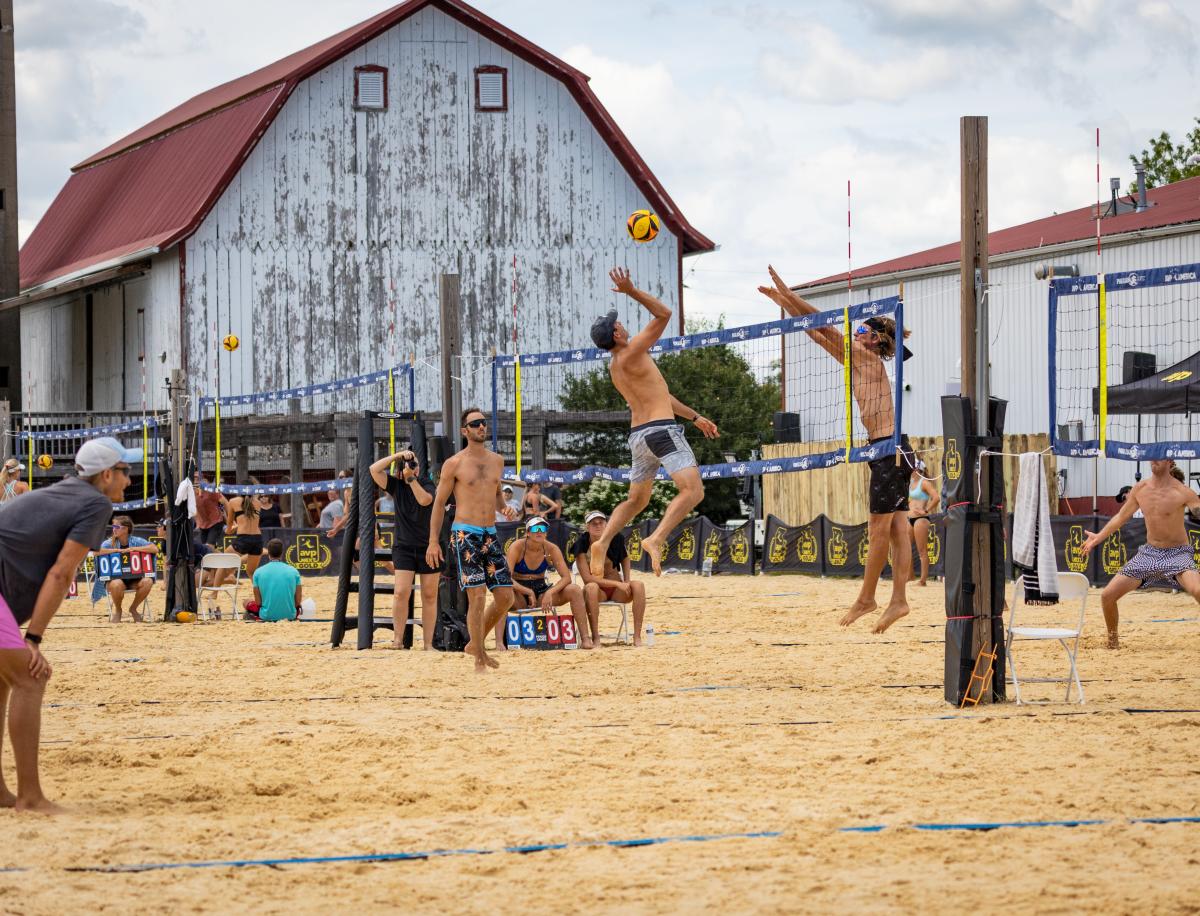 Join the Fun at Waupaca Boatride
AVP Tour Series
The Open Sand Division at Waupaca Boatride has been upgraded to an AVP Pro Tour event! The final pro matches will be played on Saturday.
Enjoy Craft Beer
Third Space Brewing of Milwaukee, Wisconsin will be the Craft Beer Sponsor of this year's Waupaca Boatride Volleyball Tournament! This limited release beer called Boatride Blonde features fruity hints and a low bitterness. This beer can be found on the Brighton Acres grounds throughout the event!
Live Music
Spicy Tie Band will be performing Saturday night around 9pm!
NEW Camp Store
There will be an onsite camp store this year filled with essentials such as beer, food, ice and other items campers may have forgotten to bring. Click here for more camping information!
Attending Waupaca Boatride?
We want to see how much fun you are having!
Upload your images HERE!

Head out to Brighton Acres for the Waupaca Boatride Volleyball Tournament and tag Discover Oshkosh on Facebook and Instagram for a chance to be featured!! 
Stay the night in Oshkosh—click here for overnight options!