Work got you on edge? Feeling down? Sneak out, leave early, take off, or just plain call in. Do what it takes to grab just one more hour on the water.

Listen, we all know that when you're able to use the term "on a boat" everything after that just doesn't matter. Giving yourself an hour or two to boat a couple walleyes or white bass, or just watch the sun rise or fall, will no doubt end in lower blood pressure for you.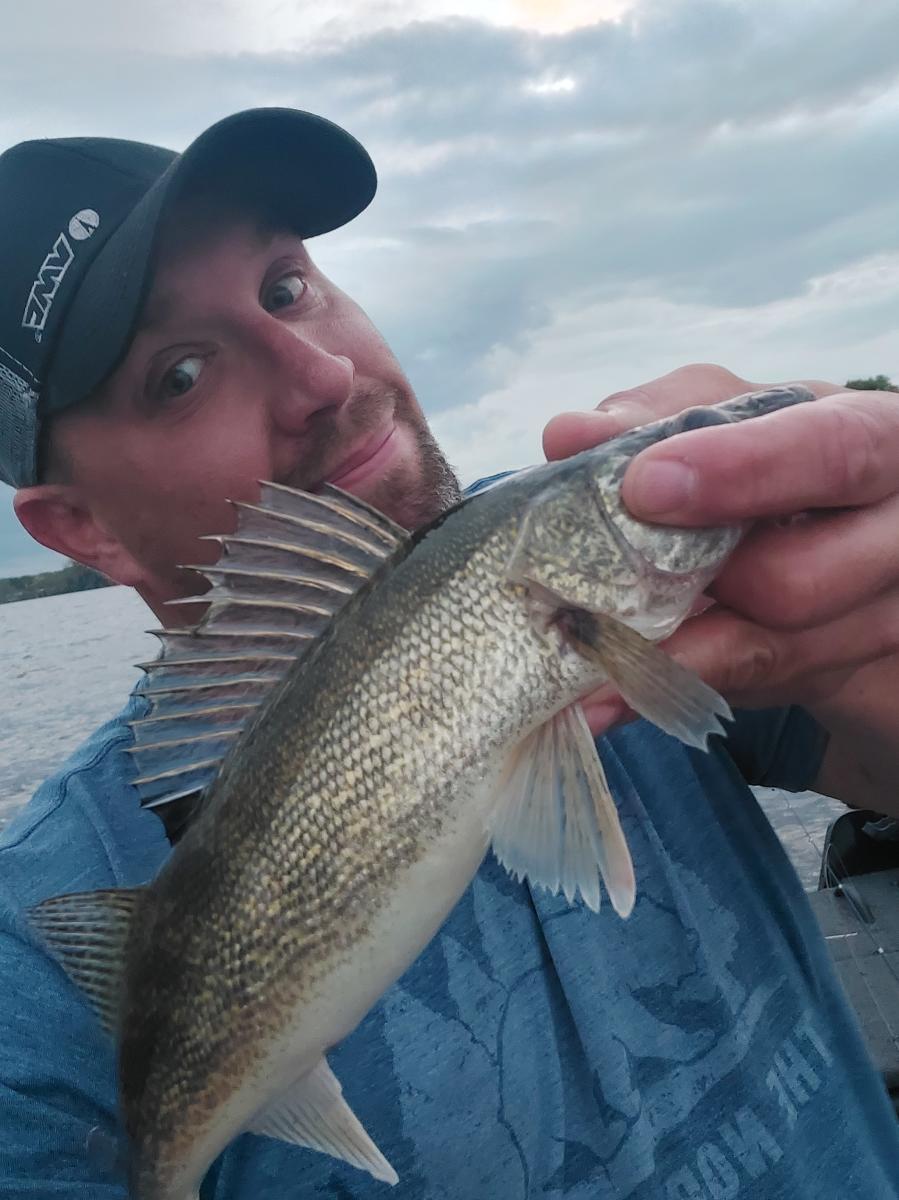 So…following my own advice, I rigged up a couple poles the night before, left work at "5", got home and to the landing within minutes. Now, after work this time of year you pretty much only have time for one location. My plan was Roe Point with a Shiver Minnow for an aggressive approach or maybe a jig and plastic for a more finesse presentation and Flicker Shad/Hit Stick to cover some ground.  When I got down to Glatz Park I was amazed there was no one was out. I was perplexed, haven't they read my pervious blog about how awesome this time of year is? Not wanting to be greedy and fully aware of the "first parking spot Bago curse" I choose the third stall.
I was fortunate to have a 7mph East wind with a more relaxed walleye chop so I figured the fish should be there somewhere. I started on the East transition and worked that to the South…no luck.
Next, I started working up into the shallows, paying particular attention to rock clusters. I was pretty much resigned to enjoying the Bago dust and the dark light shimmer tones of that famous walleye chop. Cast after cast I wondered what happened and where the fish were. They should have been right here.
Retracing my moves I continued to wonder what I should have done or whether or not there was still time to try something else.
As you work over shallow rock humps you should feel yourself hitting them regularly. At times that can feel like bites. I was working my jig & plastic in a fairly heavy rocked area, and I felt want I thought was just a rock. Oddly enough, that rock started swimming away from me. Now, after 45 minutes of casting and getting lost in enjoying the world around me, my brain took what seemed like 5 minutes to say, "Hey dude. Fish. Set the hook." In setting the hook, I was able to boat a nice eater walleye. I had found them! Well…not all of them. But a small pod of eaters, 13 to 15 inchers, hanging tight to the top of a larger rock hump. Over the next 30 minutes I was able to catch a few over my limit and even a bonus smallmouth.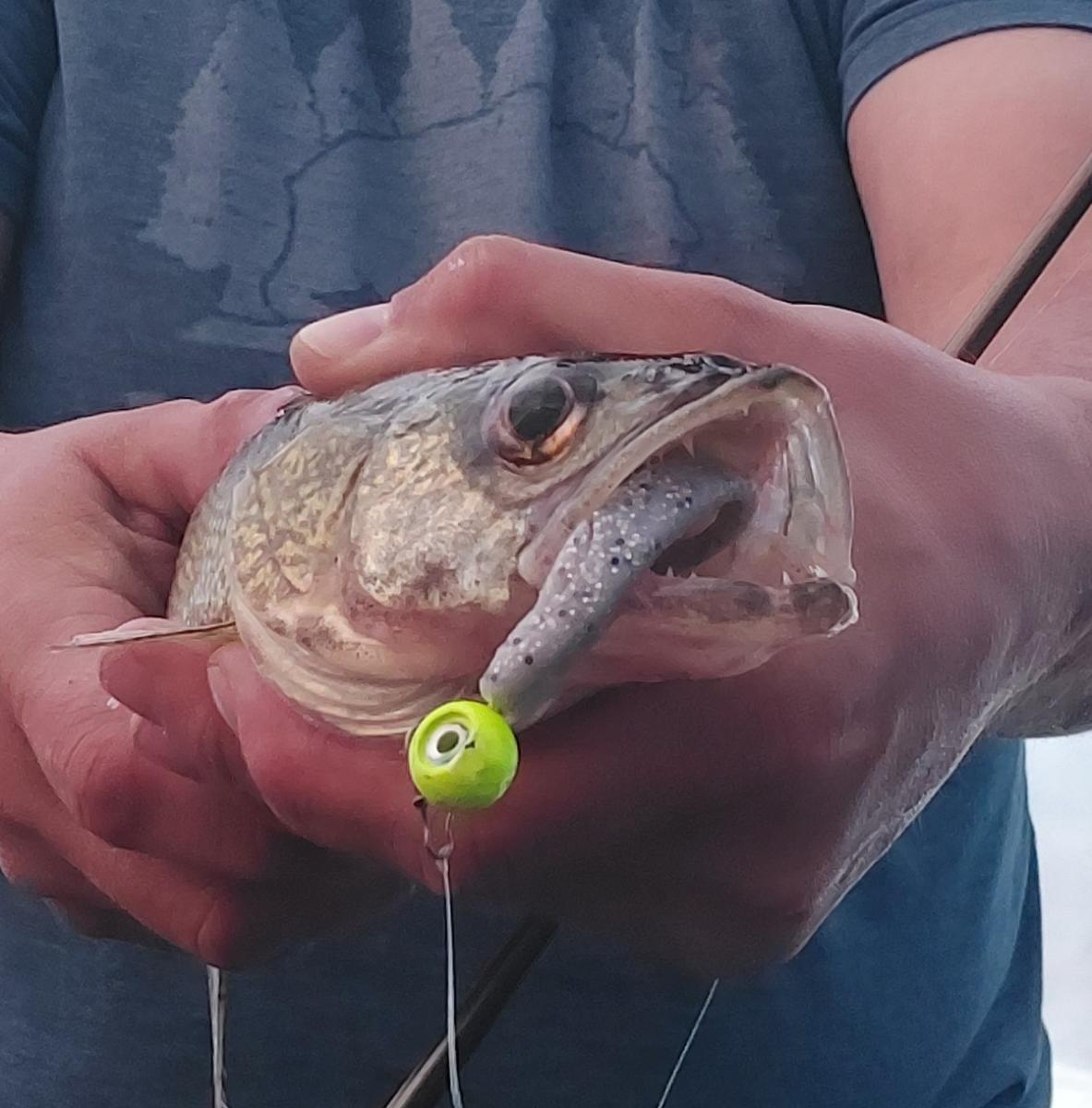 As for the equipment used, the Chartreuse Jig with Shad Berkley Powerbait was the winner. The Perch colored Shiver Minnow produced a smaller walleye, and the Berkley #9 Blue Minnow Hit Stick caught the attention of a very feisty Smallmouth. Rods rigged for the evening were just standard 7' spinning rods with braid and 12# fluorocarbon leaders.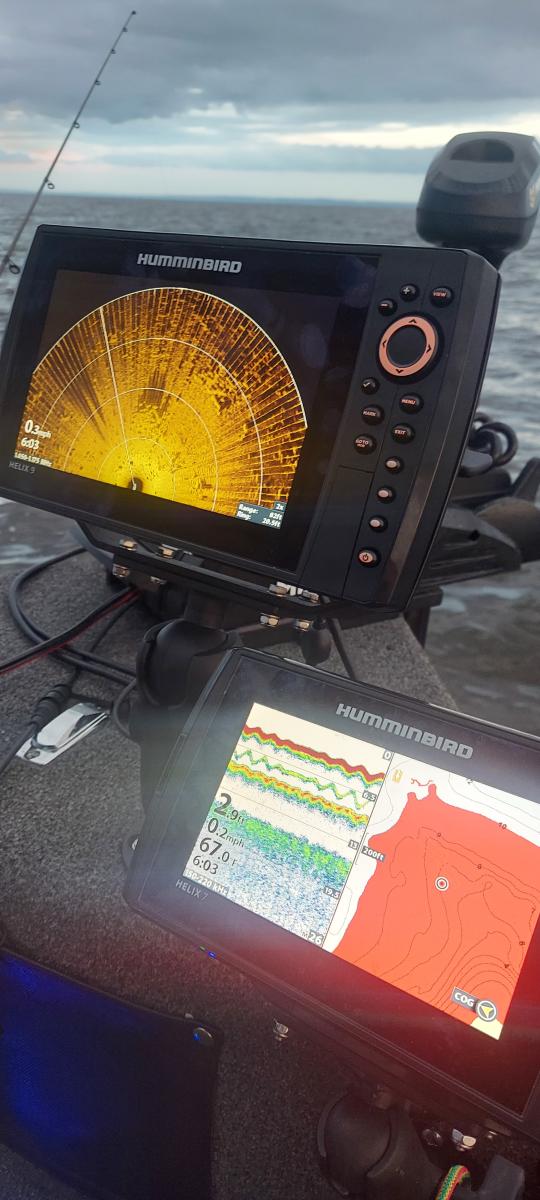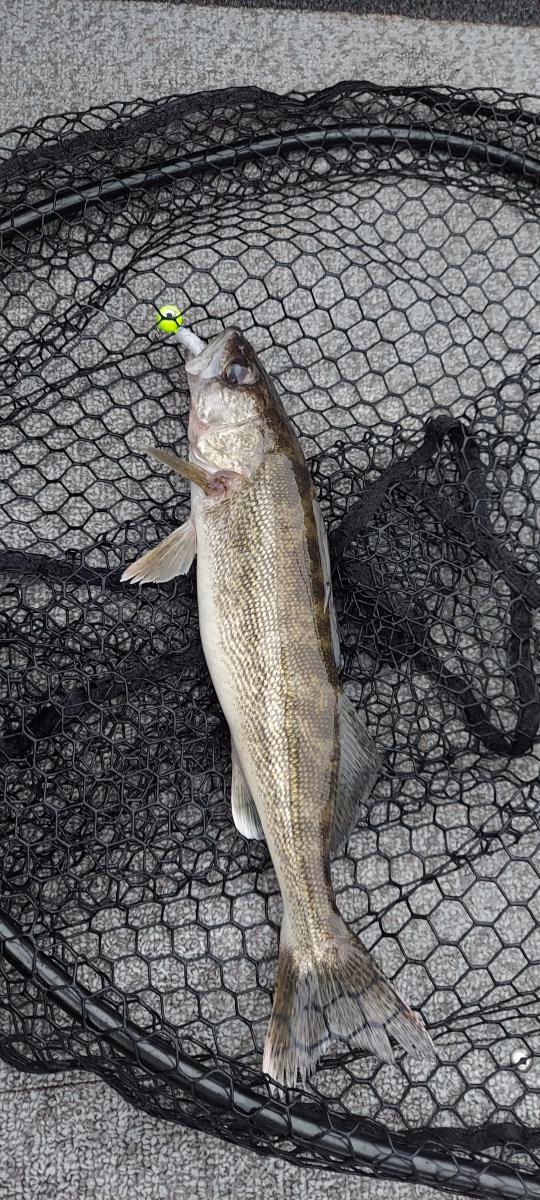 Now, it's not rocket science. If you're out fishing, it doesn't matter if you're catching fish or not, it's therapeutic and it's good for you. I'm pretty sure all doctors recommend it. I believe the old saying is "An apple and a cast a day keeps the doctors away" or something like that!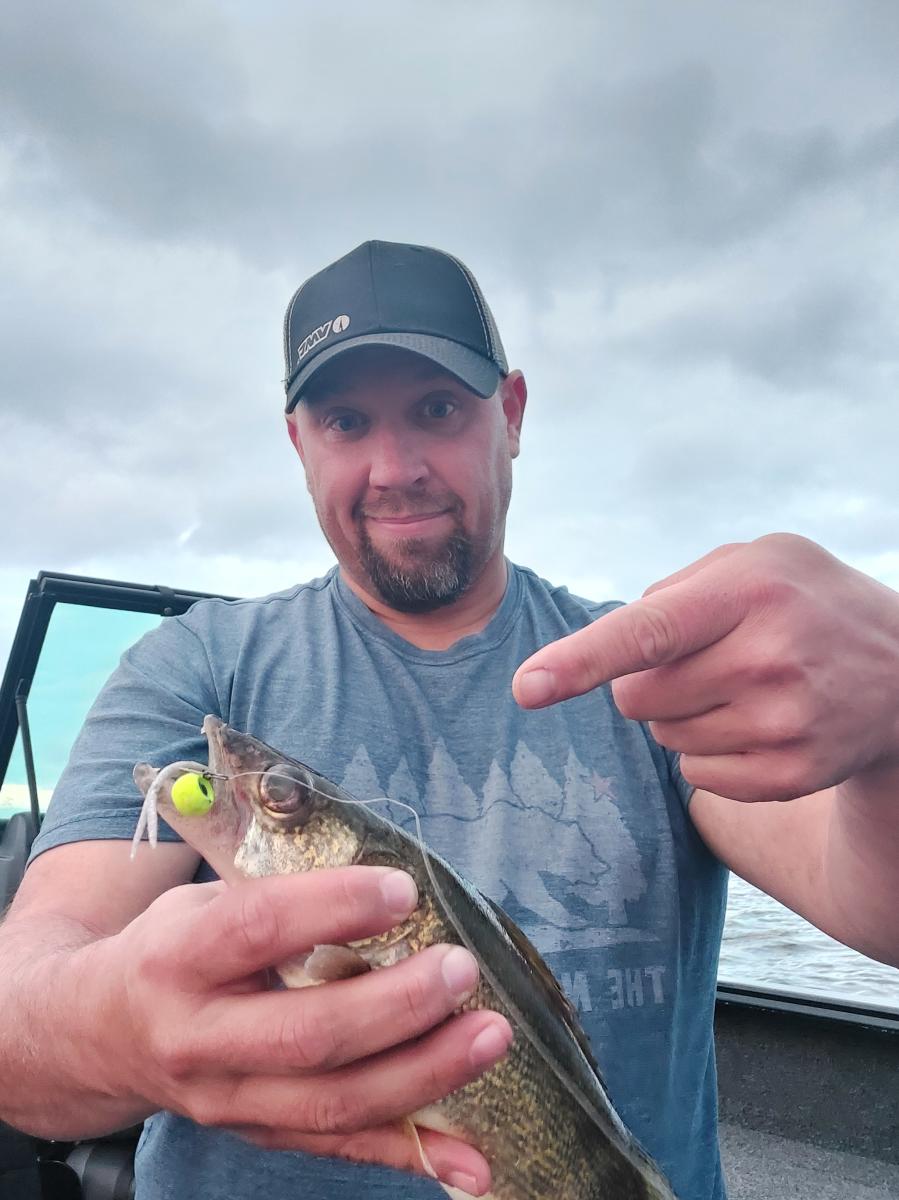 Have an idea for a topic? Know an angler or fishing tactic you'd like to see showcased? Email me at: oshkoshfromthewater@gmail.com. Catch all my Bago adventures on Instagram @snellmatt or fishing content on TikTok @smile_and_Like and tag Discover Oshkosh on Facebook and Instagram for a chance to be featured!
Stay the night in Oshkosh—click here for overnight options!