Grab your red, white and blue shades and head to Oshkosh for the Fourth of July weekend!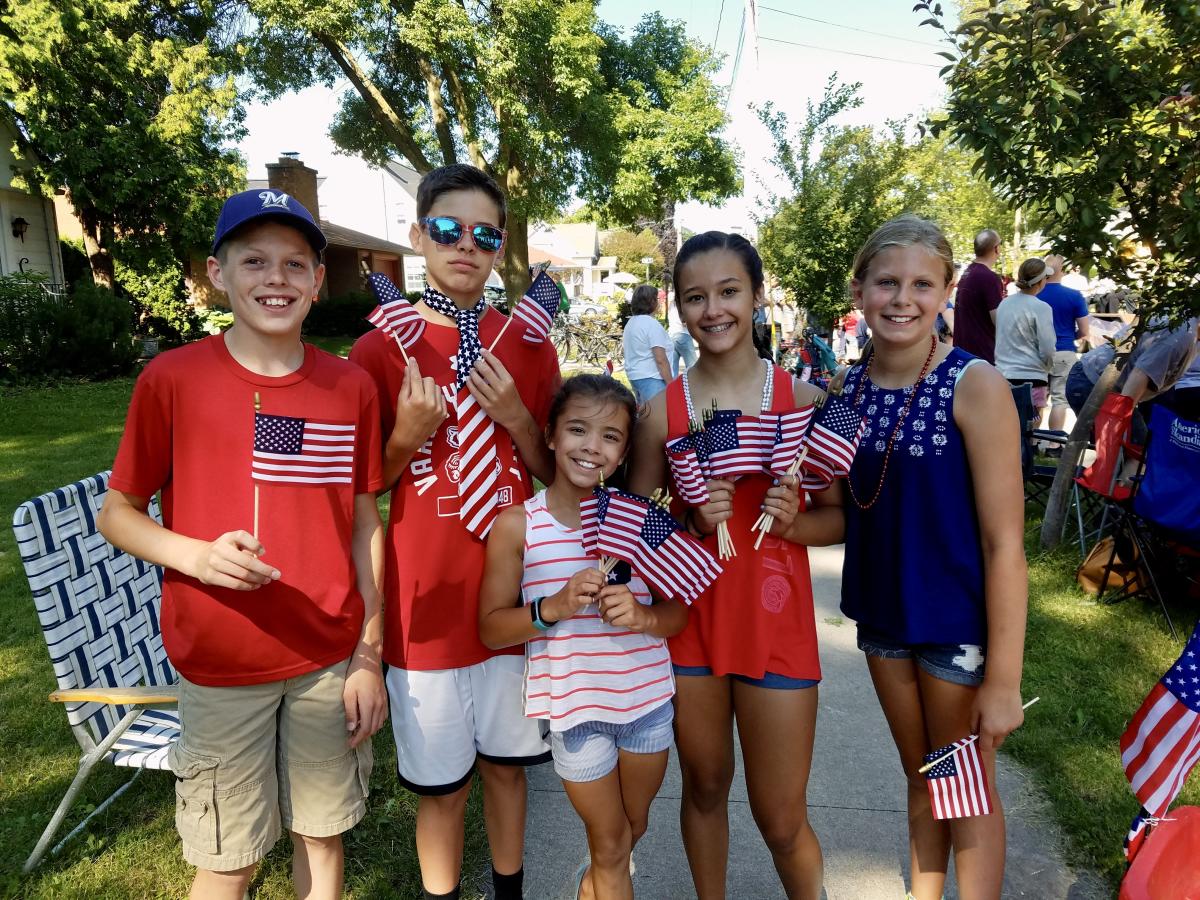 4th of July Parade in Oshkosh
Route: Otter Ave to N Main St to E Irving Ave to Menominee Park
Join the Vietnam Veterans of America Chapter 437 for the return of the 4th of July Parade in Downtown Oshkosh! The Oshkosh 4th of July Parade will begin at 9AM on Monday, July 4th, 2022 at the corner of N Main Street and Otter Avenue. It will continue down Main Street until it turns right onto E Irving Avenue, and continue on E Irving Avenue until it ends at Menominee Park.

The theme of the parade is "Freedom Isn't Free", honoring all who served and are serving our country.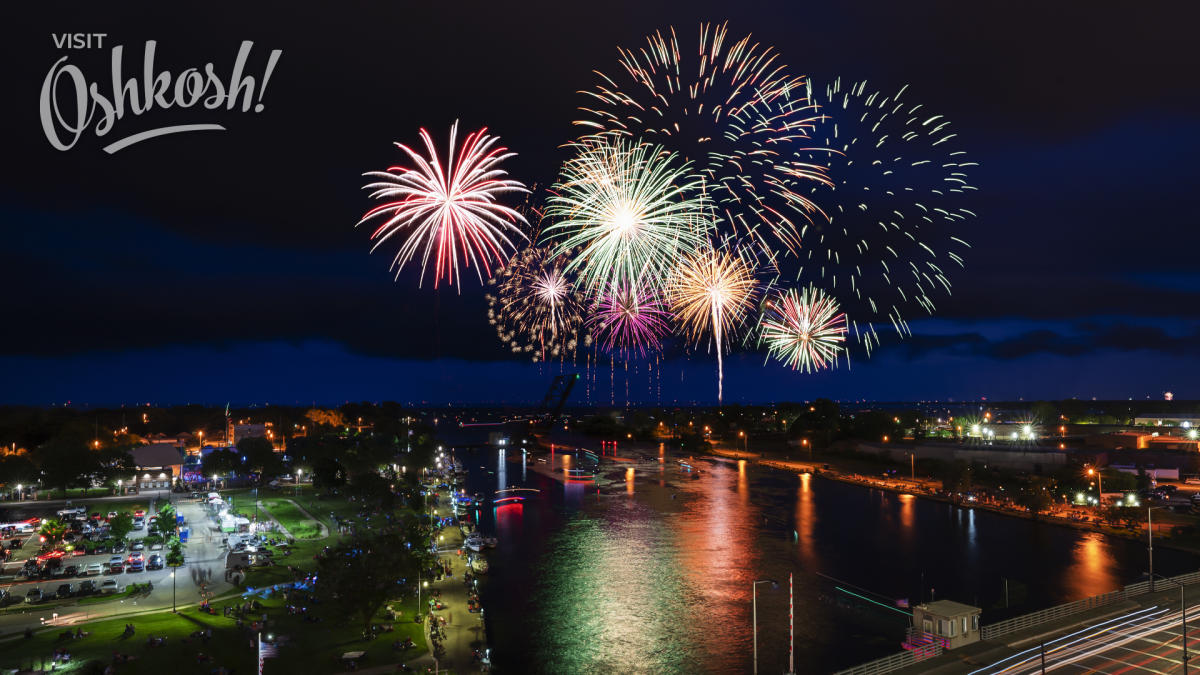 4th of July at Menominee Park
Enjoy Festival Foods Fireworks Show and Food Trucks throughout Menominee Park
What better way to celebrate Independence Day than a day in Menominee Park enjoying a variety of cuisines from food trucks culminating with the Festival Foods Fireworks Show! The Oshkosh Parks Department has scheduled a variety of food trucks to be scattered throughout Menominee Park from 3pm-10pm on July 4th. Plan to get out and enjoy all the wonderful areas and sites that the park has to offer, sample the food trucks and get your favorite location to watch the fireworks show which will kick off at approximately 9:45pm. In case of inclement weather, the fireworks show will be rescheduled for July 5. As always, we ask that you take out what you bring in…please help keep our parks clean and beautiful. Celebrate the 4th of July at Menominee Park!
Food Trucks 3-10pm Featuring:

Mai's Fresh and Delicious Egg Rolls
Say Cheese Curd Company
Kona Ice
Ong's Food Truck
Caribbean Taste
Vincent's Smokehouse
Legendary Gryos
DBA Fresh Egg Rolls and Spring Rolls
Fox Pop
Smokehouse BBQ LLC
Terra Verde Food Truck
Osorio's Latin Fusion
Skylar's Corn
Any Street Grill

Reetz Ball Diamonds Concession Open from 4pm-11pm
LakeFly Cafe Concessions Open 10am-6pm
Children's Amusements Center Including Train and Water Rentals Open from 11am-7pm
Fireworks at Night - begins at dusk!
 
Things to Do Outside in Oshkosh
Check out our list of kid-friendly summer activities that will keep the family busy all weekend long! Take advantage of our trails throughout Oshkosh, visit the Menominee Park Zoo, splish splash at Pollack Community Water Park, stroll through the Oshkosh Farmers Market every Saturday - and so much more!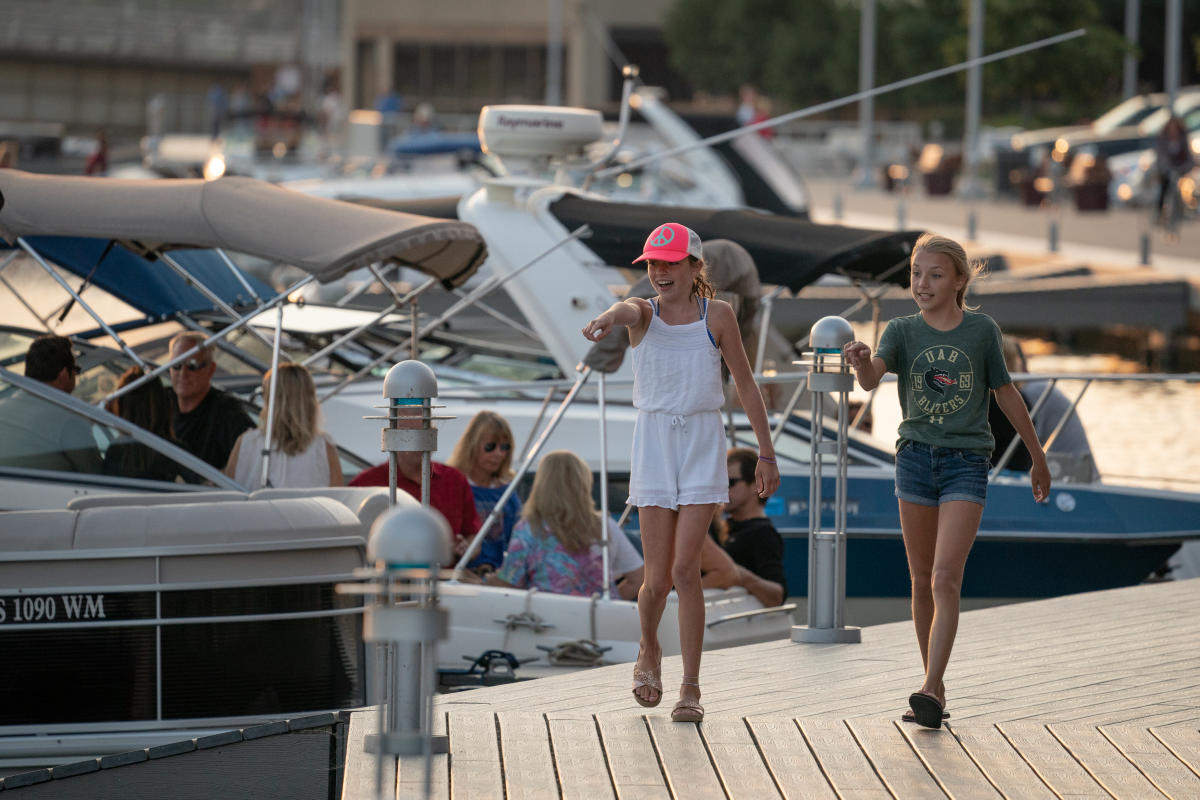 Grab a Bite to Eat
Nothing is better than dining by the water in Oshkosh. Whether you're docking a boat and grabbing a meal on a waterfront patio, or looking for a spot to simply sip back and relax - check out the many Waterfront restaurants here in Oshkosh!
To learn more about what's happening over the 4th of July weekend - visit our event calendar!
Be sure to tag us in all your 4th of July weekend fun on Facebook and Instagram for a chance to be featured!
Stay the night in Oshkosh—click here for overnight options!