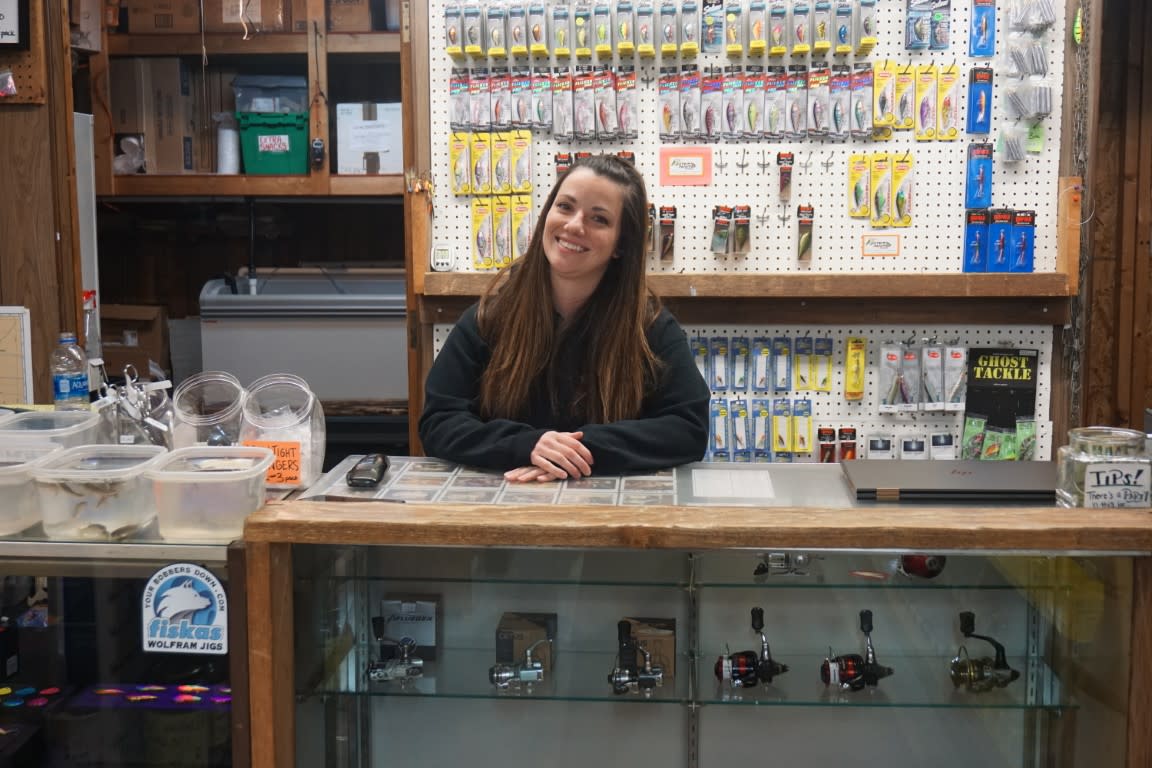 "Location, location, location" isn't just a mantra of the real estate world.  Just take a walk-through Rainbow Park on any spring day and you will quickly see that "location, location, location" is also very relevant to Fox River Bait & Tackle (FRB&T). For as long as anyone can remember, a bait shop has occupied the location where FRB&T sits today. Except for a short stint as a "Cluck Cluck Chicken Shack", so I've been told.  The presence of a bait shop at that location has not only been a staple in the fishing community but is to Oshkosh what apple pie is to America. 
Now, growing up in Oshkosh, and on the water, Chris Bater early on developed a strong connection to the Winnebago system.  So, when the opportunity to buy the famous bait shop came about, he dove right in. Chris had also operated a local guide service for many years and is very knowledgeable about the system. It just seemed like the perfect fit.
About 6 years ago, Chris took the opportunity to start charter fishing on Lake Michigan, leaving the reigns to his longtime partner, Rachel Poklasny. Rachel who grew up on her grandpa's dock, own's and operates RP Photography and spends countless hours with Chris on the water. She takes care of all day-to-day operations including ordering, stocking, sorting, purchasing, creating social media content, and providing anglers with tips for success. You'll still see Chris from time to time helping during the busy times, but he operates more behind the scenes these days.
What will you find at FRB&T?  Well, don't let the size of this place fool you. This place is packed with everything and anything you will need to start fishing the system.  Or, if you're a pro looking for those hot local baits or colors, they've got' em!
What's so appealing about an FRB&T?  It's locally owned and operated. They understand what it takes to be successful on the system and stock and order items to reflect that. FRB&T has also made it a point to buy local from vendors that also understand the system and what works.
FRB&T offers all forms of live bait for your hard or soft water needs. Plus, the quality of the live bait is top notch. As we say, "They got that happy bait". They even offer bulk live bait for you hoarders or tournament anglers.  You will find a complete line of customs in all the top lures, as well as some of the area's best hair jigs, a crazy amount of custom local jigs, local flies, and fly-tying supplies.  Not to mention anything else you may need to be successful.  What if they don't have what you're looking for, you say.  Easy…just ask!  They will order it. Anything from ice shacks to trolling motors…if you need it, they will get it.
"The best part about owning FRB&T is all the people that we get to meet.  From the kids you get to watch grow up, to people that have been coming here for years," Rachel explained.  So…what's the worst part I asked. She replied, "Easy. When the fish are biting, we're still here making sure you have what you need."
Located at 1415 Rainbow Dr., Oshkosh. Open year around (except November), Monday thru Saturday 8-4 and Sundays 8-12. Follow them on Facebook at Fox River Bait & Tackle for new tackle arrivals and more!
Stay the night in Oshkosh—click here for overnight options!