Warm sunny days spent on the lake may have frosted over for the time being, but the fun activities in Oshkosh continue! Check out a few local spots to keep you warm this winter!
Shop Downtown

 
Grab a friend and get your steps in while shopping Downtown Oshkosh! Home to many unique shops, boutiques, and eateries, Downtown Oshkosh is a great place to visit this winter. Grab a bite to eat at Ruby Owl, check out the new Elsewhere Market or see a movie at the Time Community Theater! Downtown has a little something for everyone and lots of cool places to explore.
Cheer on The Wisconsin Herd

 
Bring the family to an upcoming Wisconsin Herd game and get ready for some fun! The Wisconsin Herd is the G-league affiliate of the Milwaukee Bucks! Attendees of all ages will enjoy family-friendly entertainment on and off the court throughout the entire game. With over 15 home games between January - April 2022, be sure to catch a game at the Oshkosh Arena. 
View the Wisconsin Herd 21-22 schedule here!
Enjoy a Museum
Oshkosh has a handful of fun and interactive museums! These museums are open all year round and each holds a piece of history that makes Oshkosh unique.
Grab a Craft Beer at a Local Brewery!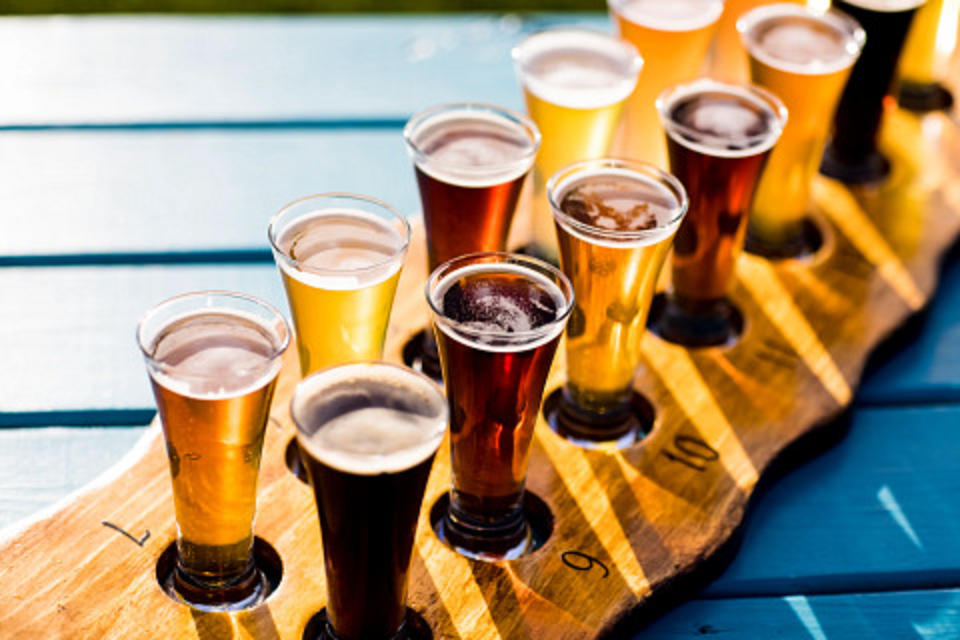 Did you know Oshkosh is home to 3 unique breweries? Be sure to stop by Bare Bones, Fifth Ward and Fox River for a craft brew!
& mark your calendars for Oshkosh's 2022 Craft Beer Week happening April 4th - 10th!
Go Bowling

 
Bowling is the classic indoor activity to do with family and friends. Oshkosh is home to a few bowling alleys including Revs Bowl Bar & Grill and The Lanes at The Howard!
Get fired up at Fire Escape

 
Bring your team from work or grab a few friends and head to Fire Escape in Downtown Oshkosh! This DIY Art Studio provides a wide variety of items to select from including paint pottery, board art signs, and canvas painting! Stop by to create your own design, or book a class or workshop for a fun, entertaining guided craft night!

Check out Fire Escape's event calendar here!
Axe it out at Blades & Boards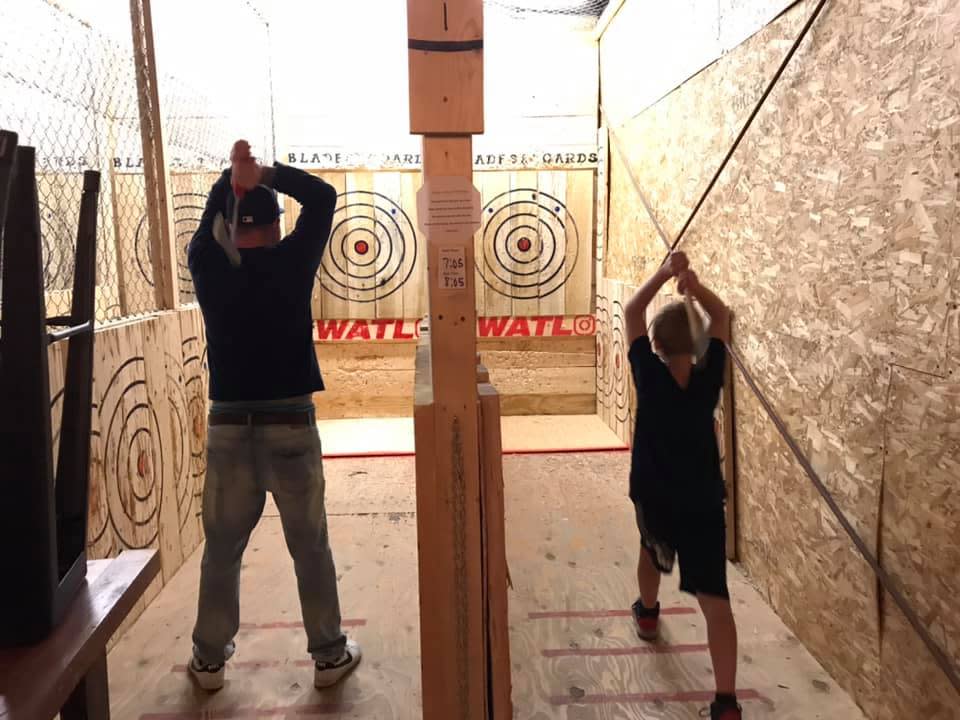 No experience is needed to try out Blades & Boards hatchet throwing! Host a team building event for your business, sign up for a winter league, or have a fun date night out. Plus you can bring in any food, order delivery as well as purchase beer, ciders, soda, water, & snacks available at Blades & Boards! Get trained by an Axpert and learn a few tips and tricks so you can hit the bullseye every time. All ages are welcomed to participate!
Check out Blades & Boards Winter Leagues here!
Escape Oshkosh
 
Escape Oshkosh is a must try! Pick one of the four different themed rooms including the Lost Cabin, Egyptian Tomb, SUBmerged, and Cold Case 146, each offering its own set of clues and challenges. Solve riddles and decode clues all under 60 minutes in order for you and your team to Escape Oshkosh!  Have a real life adventure with family and friends, or even work together with your coworkers! Do you have what it takes to escape? 
Catch a Show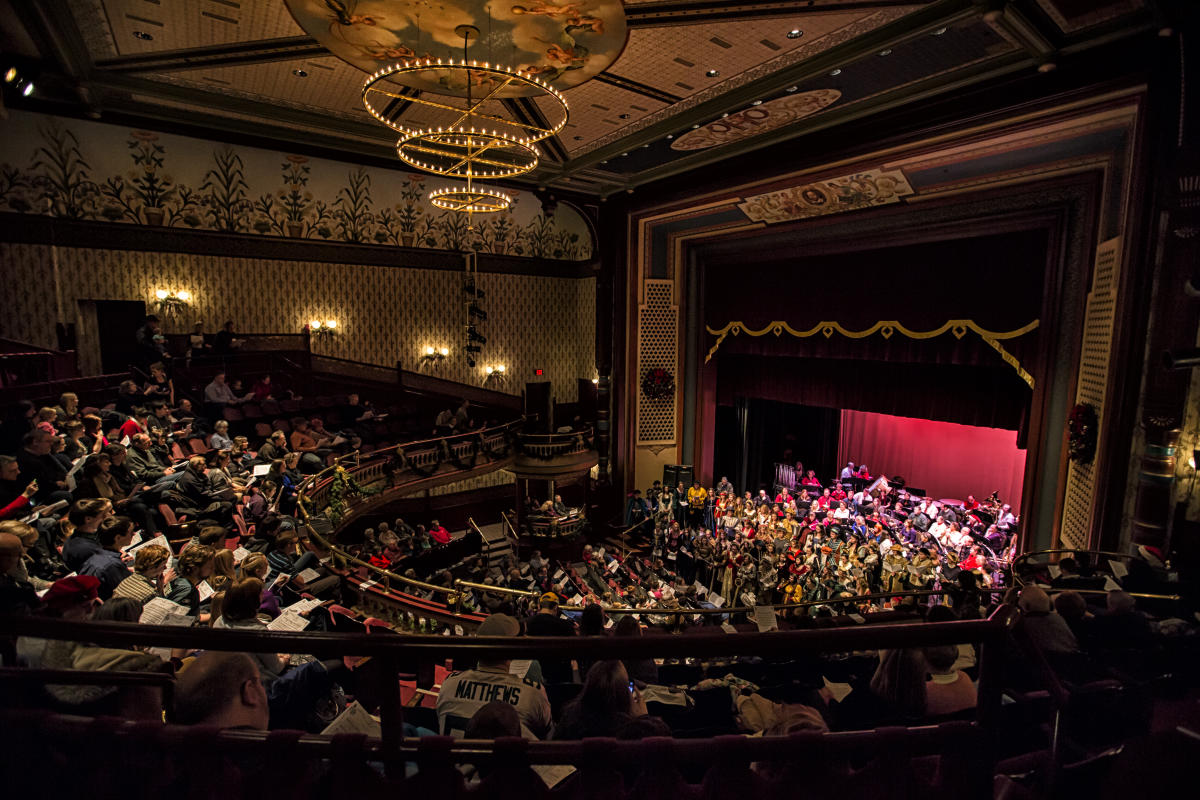 Oshkosh has some pretty amazing spots to catch a show! Check out the Grand Oshkosh, Wisconsin's oldest operating opera house, for live theater performances, music, youth events and other community activities. The Howard in Oshkosh is known for hosting up-and-coming talent and performers who captivate and inspire their audiences. Many events at The Howard include a pre-show dinner option created by an in-house chef!
If you're looking for family-fun entertainment or a date night out, catch a movie at the Time Community Theater! A gem in Downtown Oshkosh - this theater gives us all the old school, authentic movie cinema vibes.  The Oshkosh Arena offers entertainment from sports to concerts and everything in between!  
Check out our Event Calendar for more information on upcoming events at The Grand, The Howard, the Oshkosh Arena and the Time Community Theater!
Stay the night in Oshkosh—click here for overnight options!