Countdown to graduation! With so many beautiful spots in Oshkosh, it may be difficult to decide where to take your graduation photos. We're here to share some inspiration and ideas for places to take those well-earned photos!
Oshkosh Murals
Stop by one of the many exterior building murals around Oshkosh. Check out the Southside Mini Art Murals blog for inspiration! For larger murals head to the following locations:
Emma Daisy Mural – 440 N Main St
Grow with the Flow by Molly Z. – 219 State St
Fairylane – 525 N Main St
Oshkosh Mural - by Leif Larson – 401 N Main St (Pictured Below)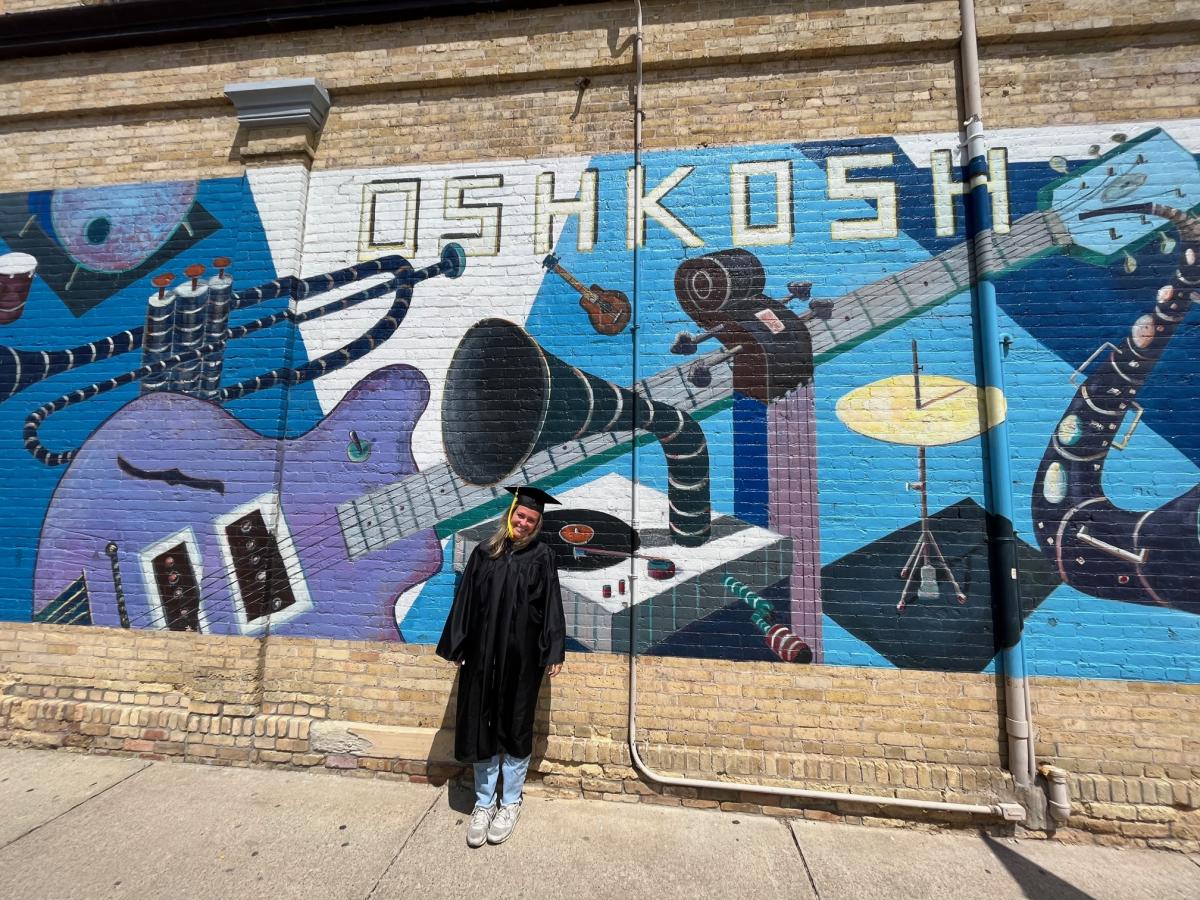 Dempsey Hall on UW Oshkosh Campus
Out front of Dempsey Hall located on Algoma Blvd, is a large University of Wisconsin Oshkosh plaque - which is a perfect spot for a headshot or full body photo. This photo definitely captures your time on UW Oshkosh's campus! It is best to take the photo while standing beside it to see the full text.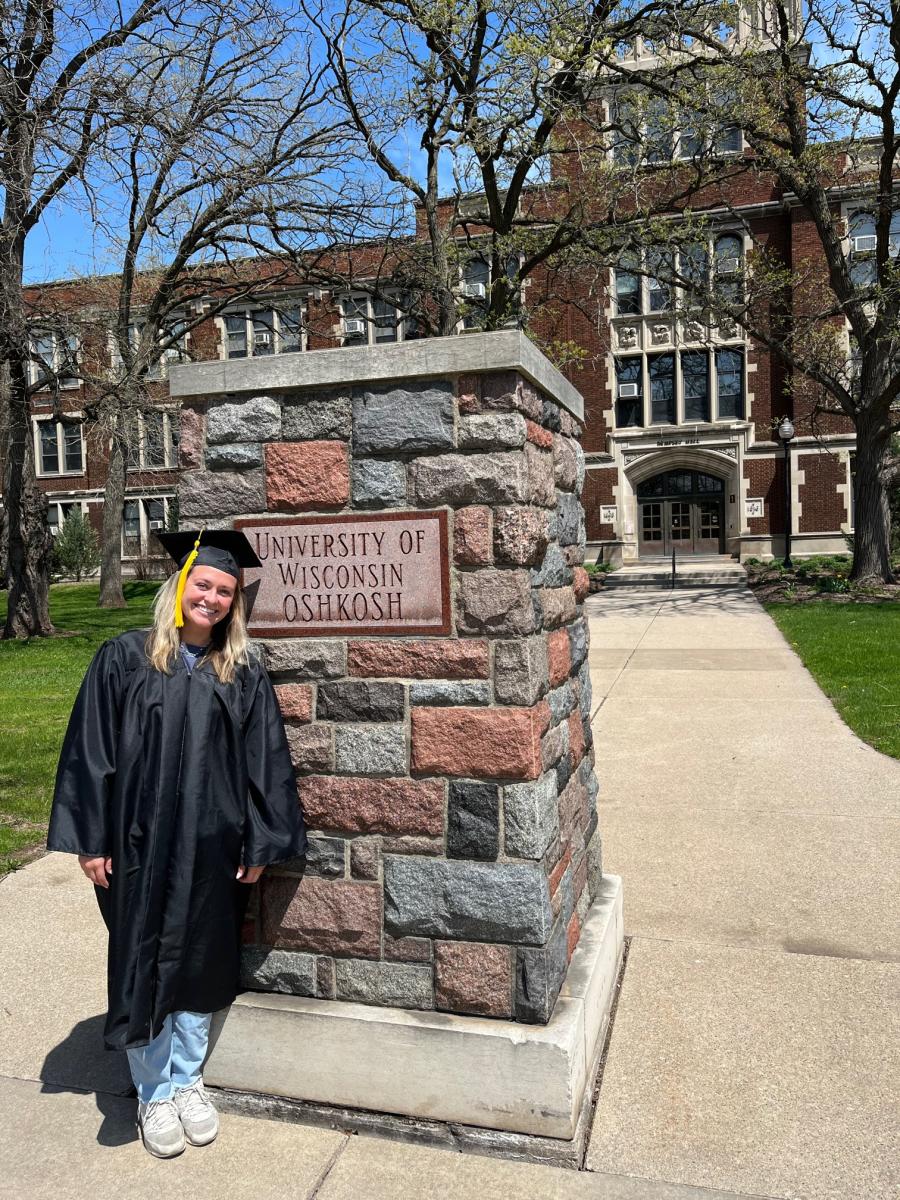 Oshkosh Public Library
Located at 106 Washington Avenue, is the Oshkosh Public Library! With full-sized statues of Sawyer and Harris, the bronze lions, it is truly a great photo opportunity.The two lions are mirror images of one another standing on opposite sides of the stairwell leading up to the library doors. The historic building has decorative architecture that is unique to Oshkosh.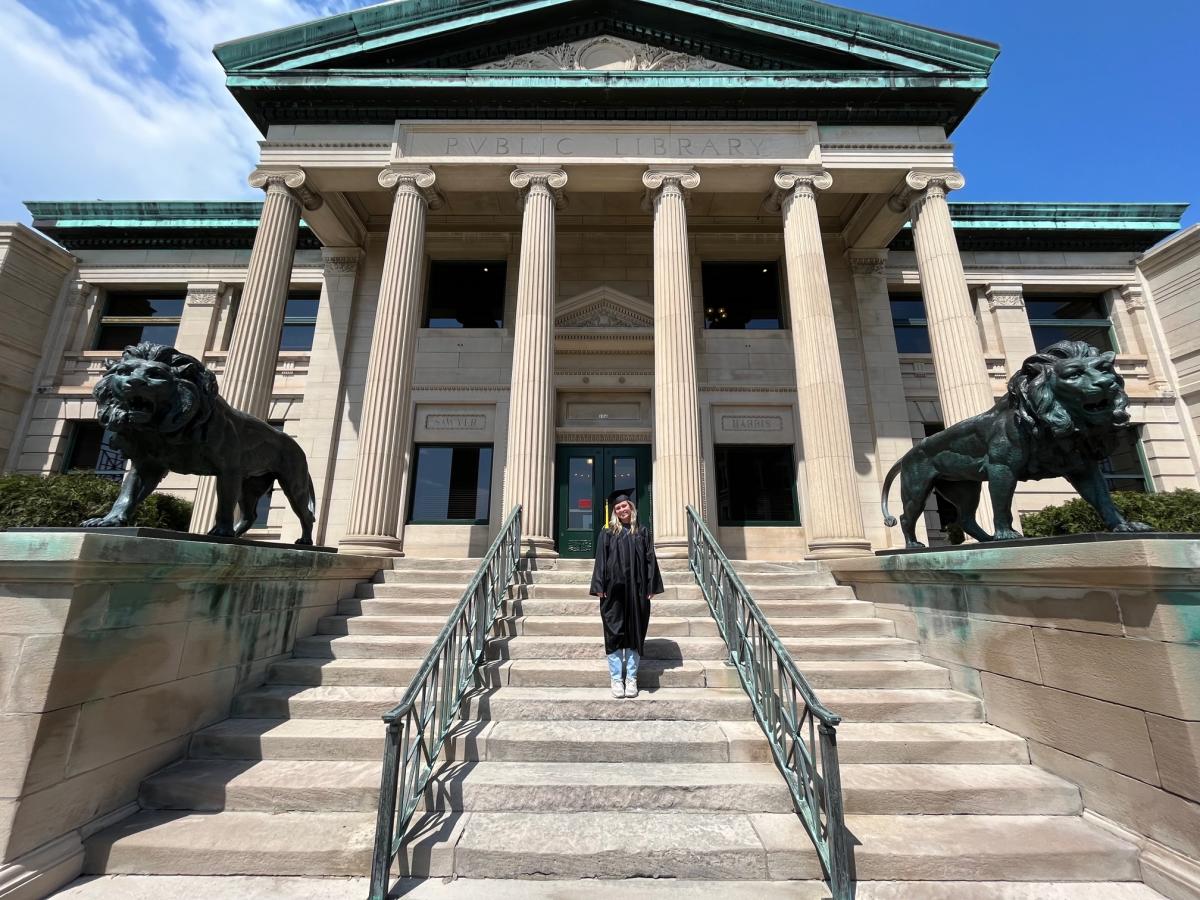 Your Favorite College Restaurant or Bar!
Taking a photo in front of a place where you had fun moments outside of the classroom is a great way to capture memories for years to come. Maybe it's an iconic building like Kelly's Bar or it could be your favorite place to get pizza by the slice, the options are endless!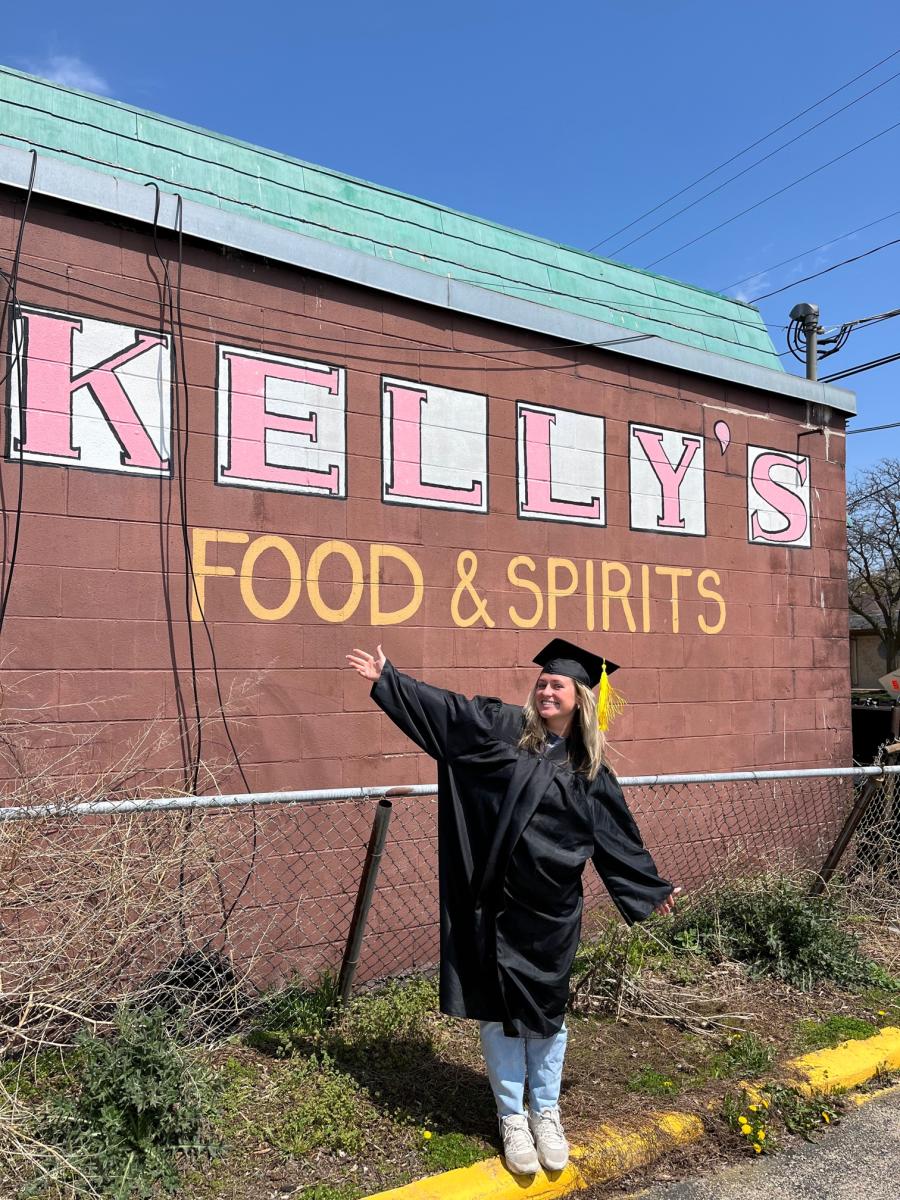 By the Water
Oshkosh is located by Lake Winnebago, the Fox River and Lake Butte des Morts, which are ll perfect photo opportunities to highlight the many waterways throughout Oshkosh. The shoreline has various trees, plants, and other naturesque environments. Check out the Oshkosh Riverwalk, Wiouwash Trail, or the many trails throughout Menominee Park!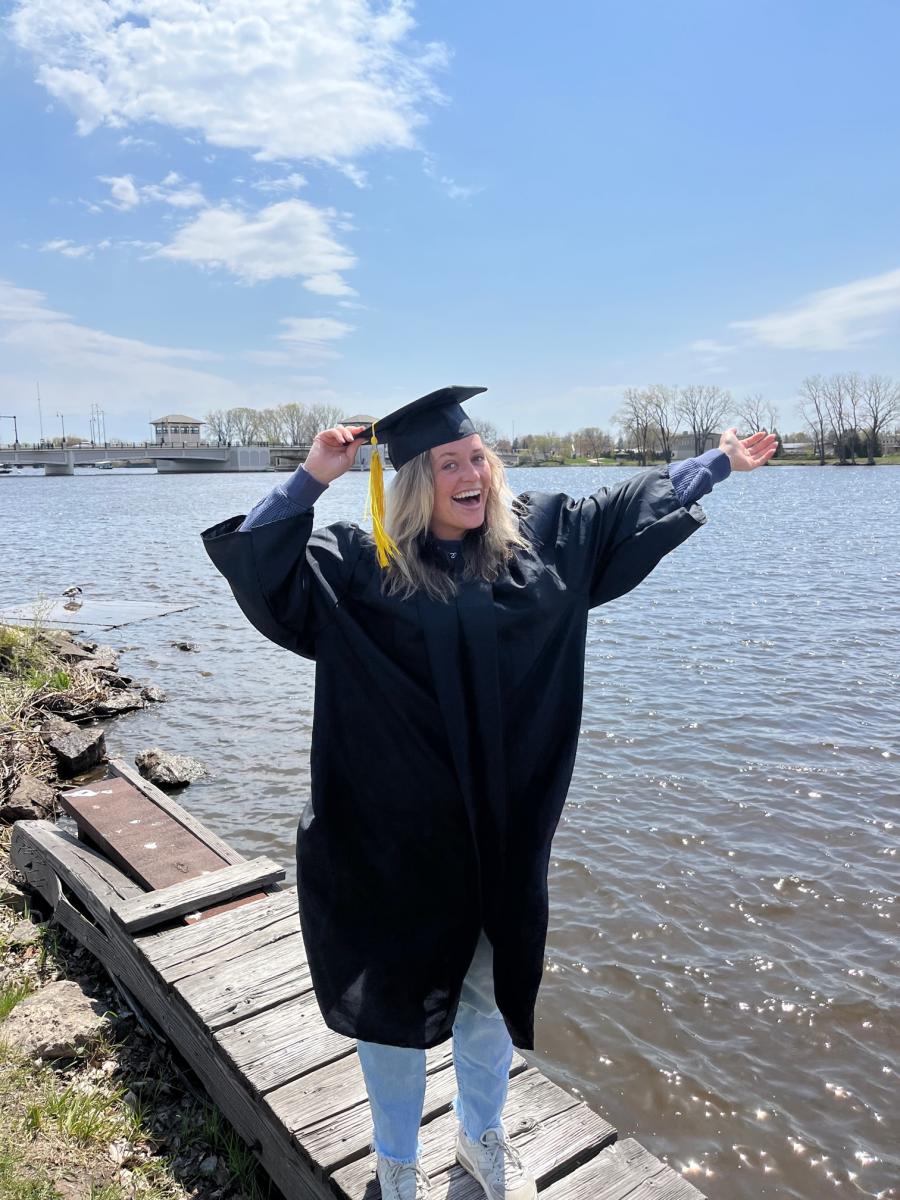 Share your graduation photos around Oshkosh with us by tagging Discover Oshkosh on Facebook and Instagram for a chance to be featured!
Stay the night in Oshkosh—click here for overnight options!