We're back again with some tasty holiday drinks that our talented restaurants in Oshkosh are currently featuring! In case you missed our Oshkosh Holiday Cocktail Tour Part One - check that out here. Now - let's get into some of the fun, festive drinks you can find around town!
Our first stop on our holiday cocktail tour part TWO was Oblio's Lounge for a Tom and Jerry! This holiday staple was frothy and warm - the perfect beverage on a cold day!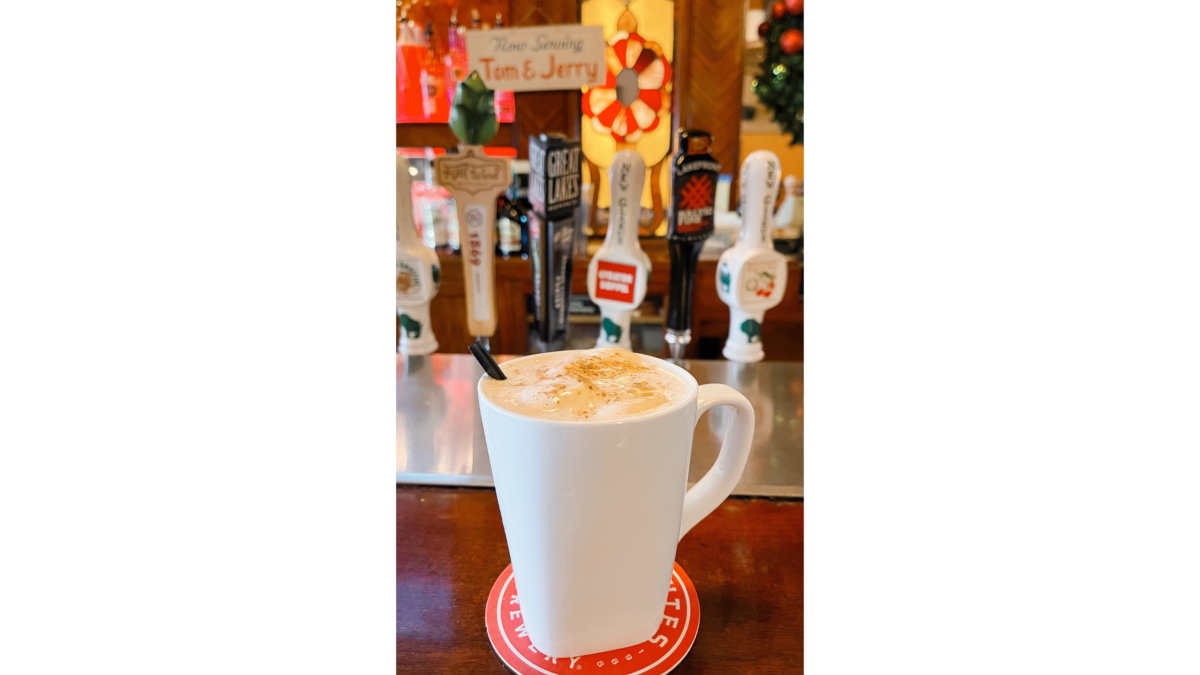 Pilora's Specialty Cocktails Menu features a new Pear and Cinnamon Mimosa with cinnamon pears, champagne and a cinnamon stick! Such a fun twist on a classic mimosa drink. 
Did you know that Joi Kombucha is brewed in small batches at Pilora's Cafe? If you're a kombucha fan the Joi Kombucha Cocktail is a must try! With your choice of tap kombucha, Tito's vodka, and a yummy garnish - this cocktail is oh so festive!

We ordered our cocktail with the Mixed Berry Kombucha - Blueberry, raspberry, blackberry, and strawberry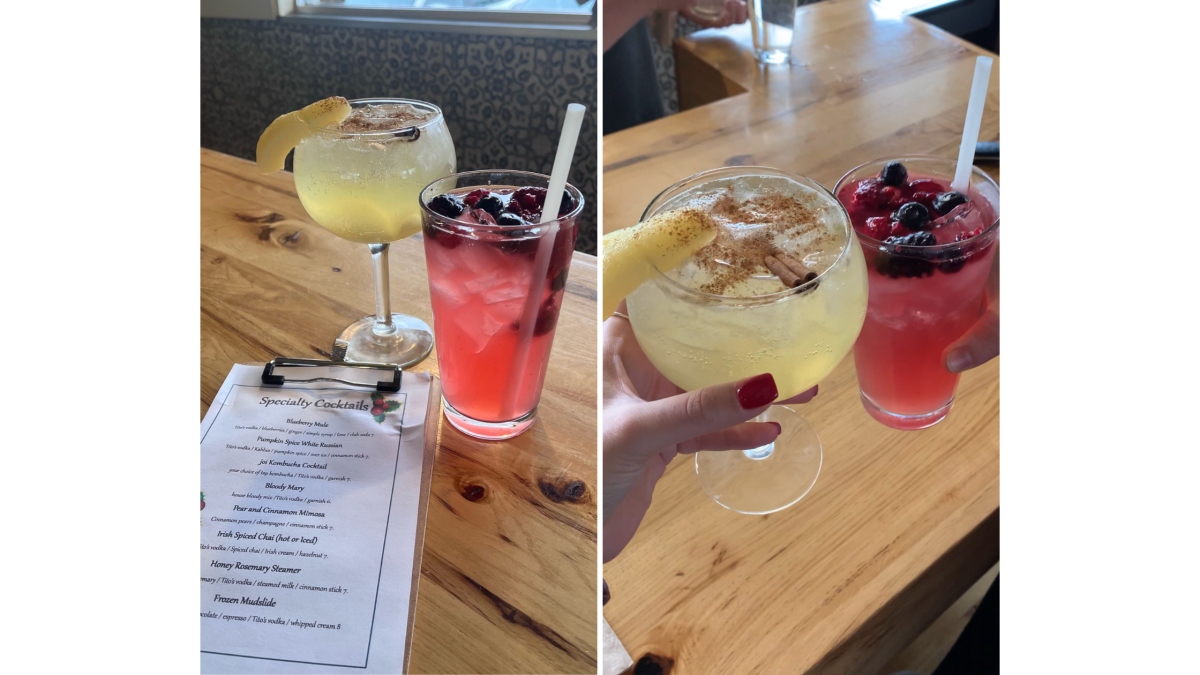 The Wagner Market offers a craft beer holiday box! This box includes 24 craft beers, with 90% being from Wisconsin, brewery goodies, as well as special gifts! Gift this holiday box to a craft beer enthusiast, or buy one for yourself!
Also be sure to check out a few of the Wagner Markets holiday goodies around the store such as a limited release of Cutwater Bali Hai - a Tiki Holiday Spirit!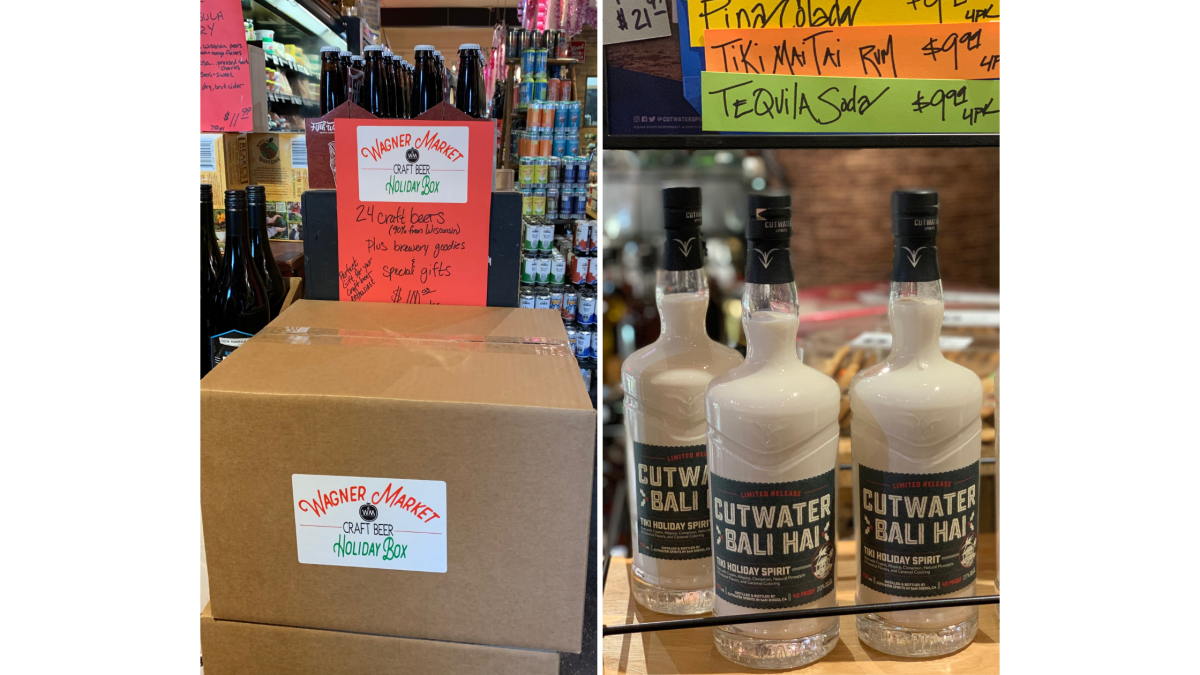 If you're looking for a festive old fashioned or a hot, steamy drink make sure to stop by Bar 430 this holiday season! We tried the Peanut Butter Hot Chocolate and the Vanilla Chai Old Fashioned.
Bar 430's Peanut Butter Hot Chocolate is Screwball Peanut butter whiskey, house made peanut sauce, hot cocoa mix, finished with whipped cream and a heaping chocolate drizzle - yum!
The Vanilla Chai Old Fashioned is made with Korbel Brandy, vanilla chai syrup, cheery, orange, orange bitters, press!
​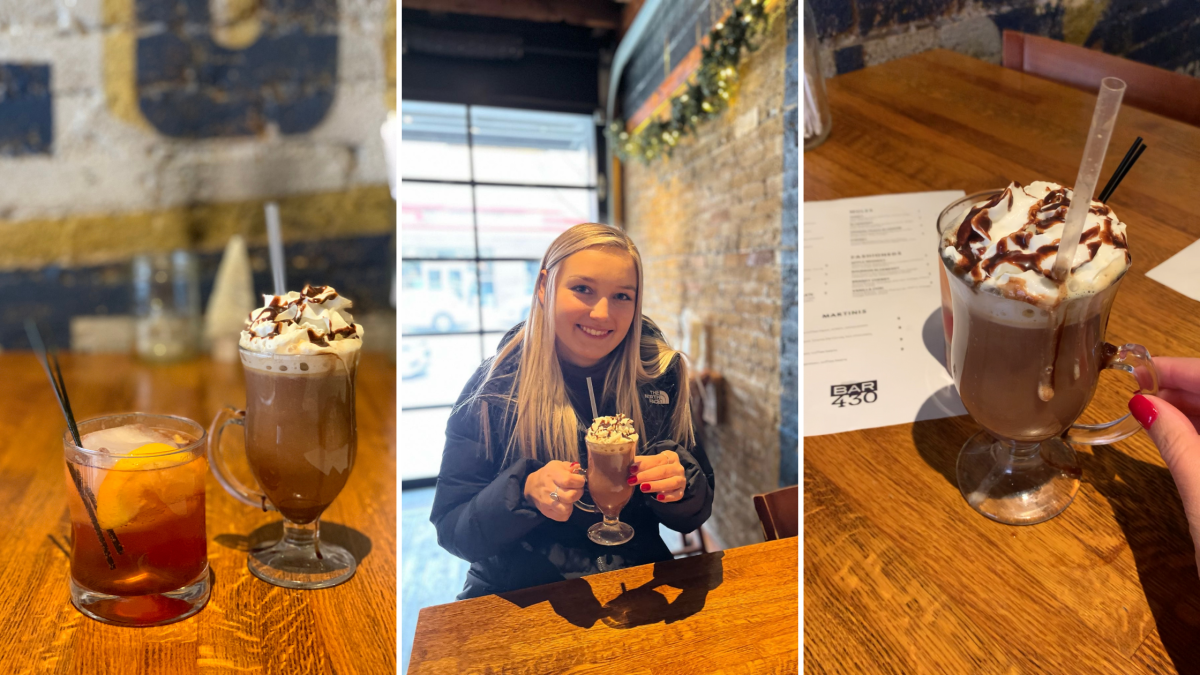 Stay the night in Oshkosh—click here for overnight options!