Welcome to Hudak in the City! In a nutshell, I am a sub-par blogger with a true love for food and fun in Oshkosh. Follow along monthly for updates on some of my favorite things to do, eat and drink in the greatest city in Wisconsin!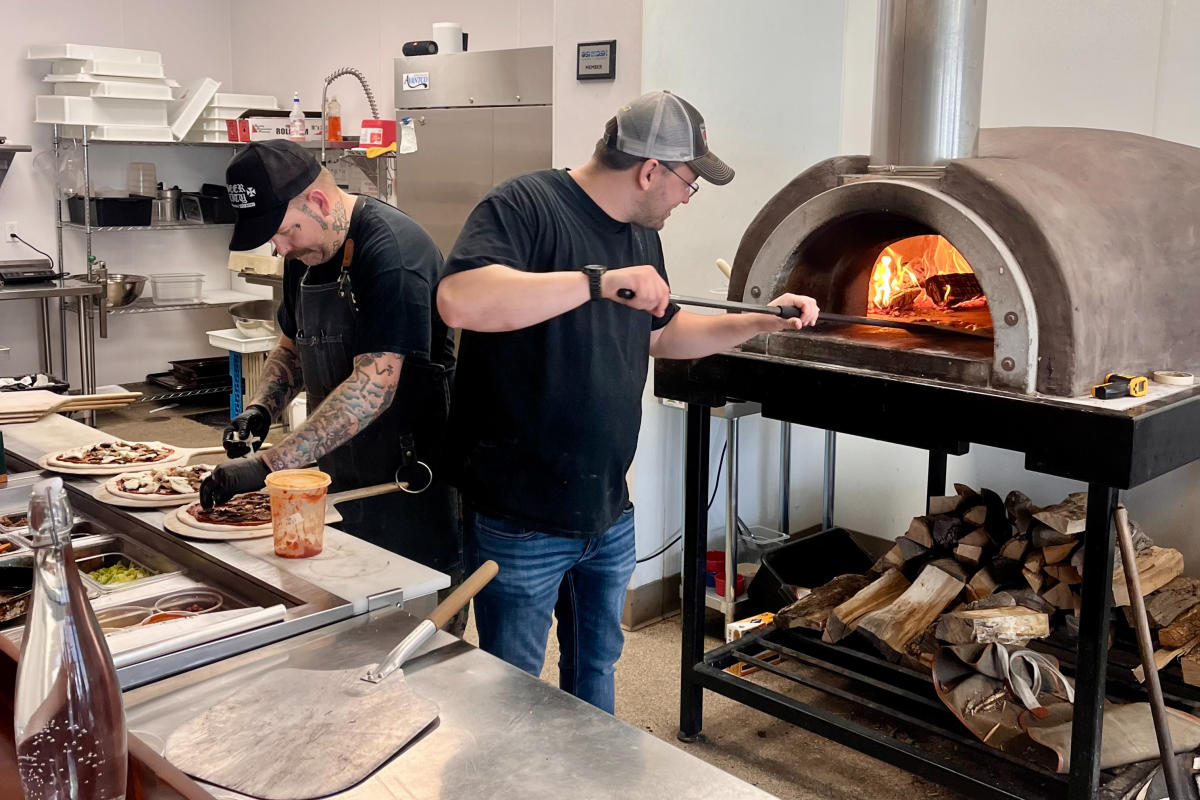 Dine Local
Parm Wi! What an absolute gem for us to have in Oshkosh. Owned and operated by Andy Saray, this is a place you need to add to your must stop list! Chef Saray has over 10 years culinary experience and it truly shows! Parm started as a Pop-Up restaurant hosting multiple course dinners at locations around Oshkosh in July 2021 and opened their permanent location January 2023. Currently located at 1652 Oshkosh Ave it is the perfect, cozy and quaint spot to pull up a barstool and watch the chefs at work! 
Love to support local businesses? Andy is great at bringing in different products from local businesses to serve at Parm! Some highlights include Cty K Farms, Green Valley Acre Farms, Wagner Market, Barrel 41, Fifth Ward, Omega Brewing and Sunken Paddle!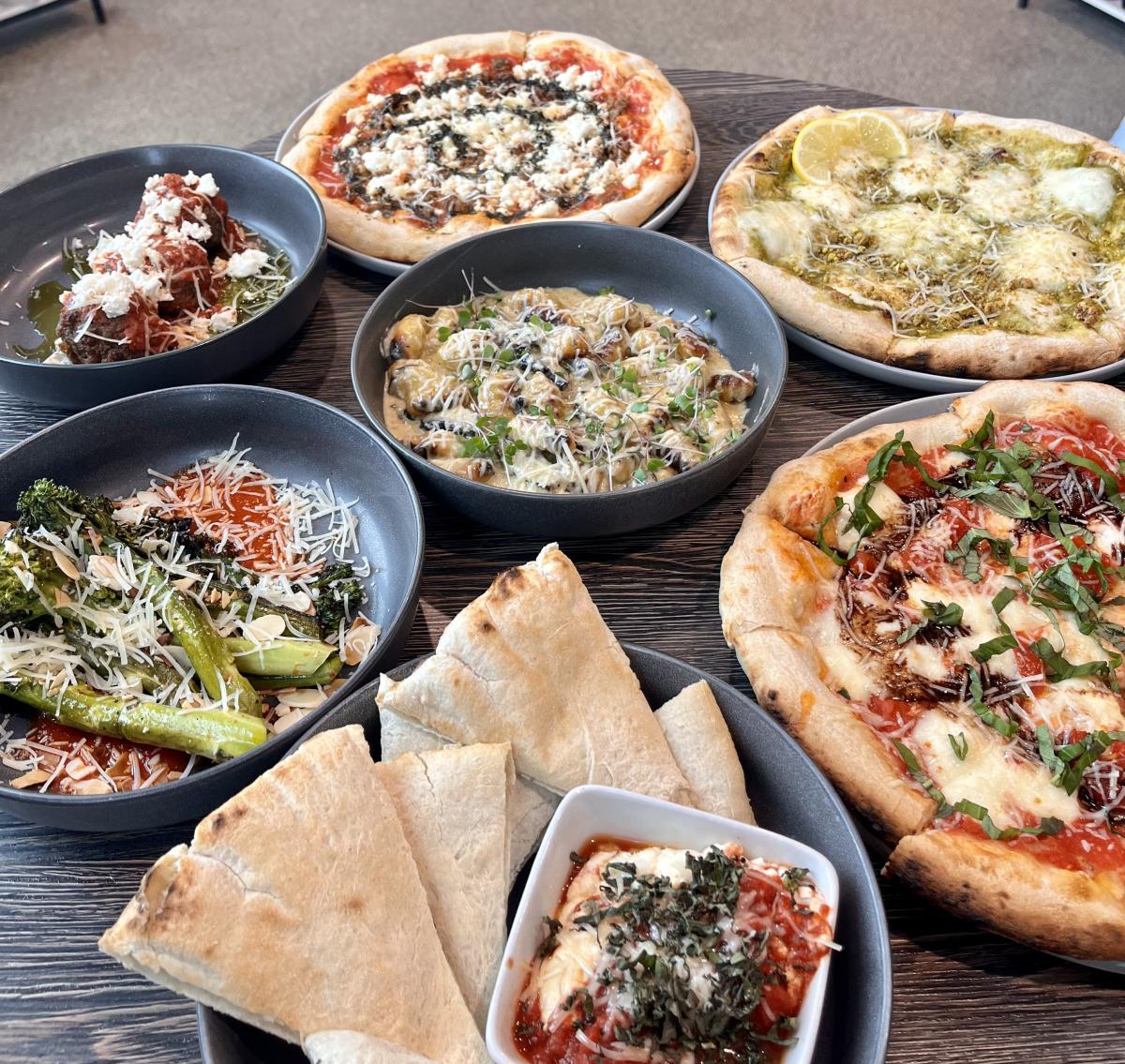 Known for their unique wood-fire pizza creations, I am here to tell you that some of my favorite items aren't even pizza! This menu has something for everyone and I honestly can say I have loved everything I have tried! These old-style pizzas cook up in their oven in about 2 minutes and it is truly fun to watch! Read along for all of our favorites!
Must Have Apps
As far as appetizers go, the homemade meatballs are absolutely delicious. Save yourself the trouble and order 2 or 3 orders right off the bat! Served with homemade red sauce, basil pesto and ricotta, these are worth making the trip for alone!
We also love the Broccolini- served with romesco sauce, almonds and grana padano. A little spice and unique flavor, this is going to have you craving broccoli!
Last was the Baked Goat Cheese served with country bread. Goat cheese topped with red sauce and served with local bread, you can't go wrong!
Come hungry because you are going to want to try all of these before your main course!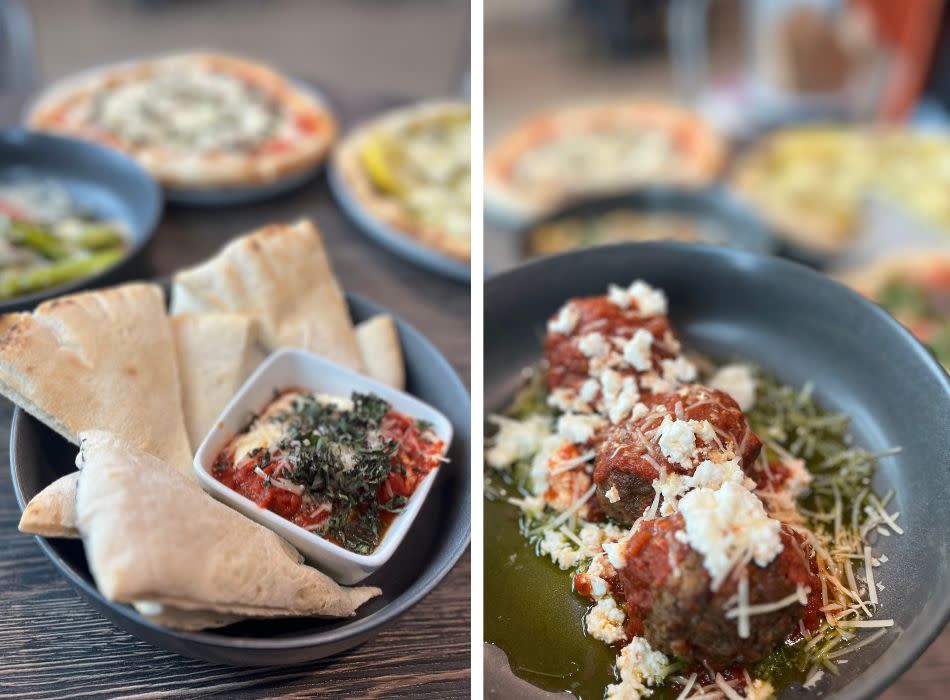 Wood Fired Pizzas
The pizzas at Parm are unlike a lot of pizzas in the area! Wood fire, soft chewy crust, these are a must try! We sampled and loved the following:
Missy: Red Sauce, Meatball, Ricotta and Basil oil (pictured below)
Jess: Red Sauce, House mozzarella, Tomato and Balsamic
Bianco: Basil Pesto, Fresh mozzarella, Pistachio and Lemon (pictured below)
And my personal favorite- JJ: Vodka sauce, Pepperoni, Onion, Hot Honey and Mozzarella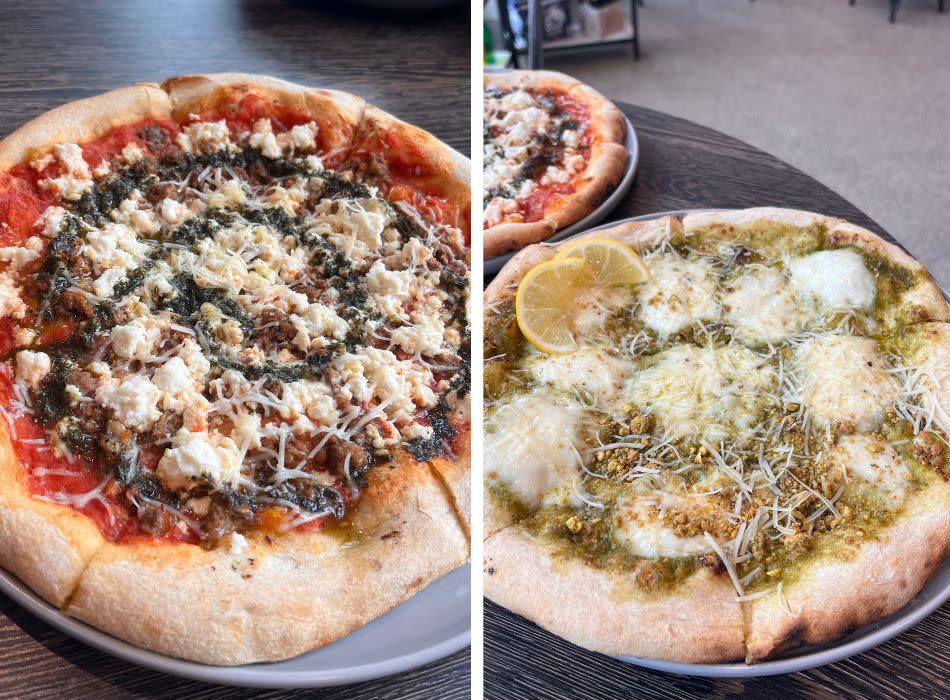 While everything was absolutely fantastic, the menu item that I am still thinking about is the Gnocchi: Parmesan cream, Truffle oil and mushrooms. If you do anything after this blog, please go order 10 of these dishes! You are going to wish you ordered more!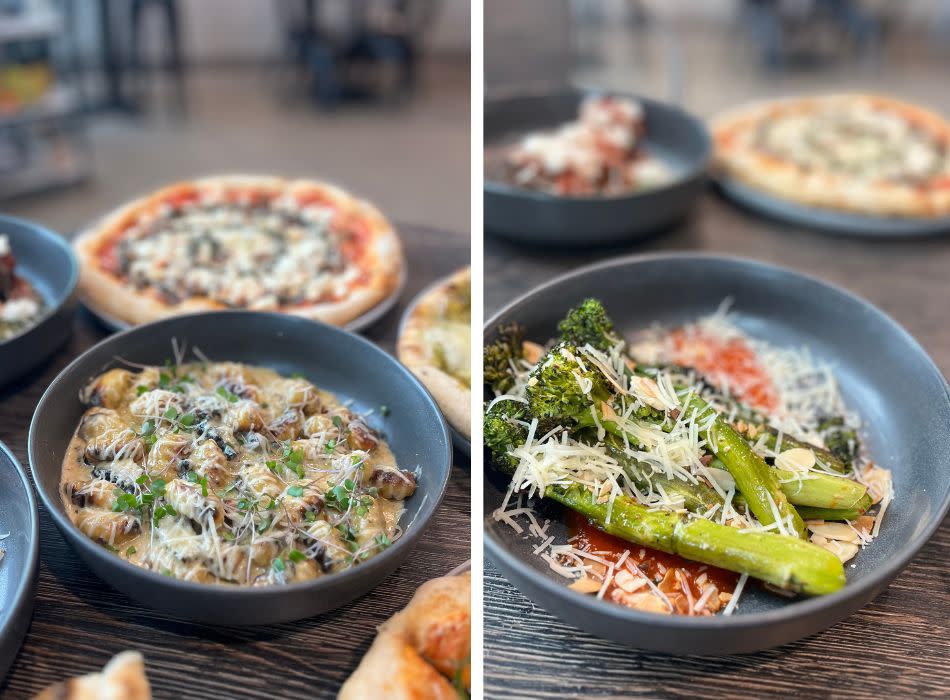 We love that Andy chose Oshkosh to bring Parm to. More than just pizza, he has something for everyone! Go check him out, sit at the counter to watch the pizzas being made and please report back your favorites so we can go try them out! Cheers to you, Andy!
Don't forget to tag Discover Oshkosh in your wood fired adventures at Parm on Facebook and Instagram for a chance to be featured!!
Stay the night in Oshkosh—click here for overnight options!