May is officially the start of the year for Hudak & the City!! For those that are new, let me introduce myself! Welcome to Hudak in the City! In a nutshell, I am a sub-par blogger with a true love for food and fun in Oshkosh. Follow along monthly for updates on some of my favorite things to do, eat and drink in the greatest city in Wisconsin!!
We are back at Players Pizza and Pub and man was it a great place to start! Players first opened 25 years ago and just changed hands last year to Tim and Diana Murrey. Such a fun vibe and perfect for any age group!
Players has always been a hit for bringing my friends and family when they are in town visiting! From wings, to pizza, to burgers- they have something for everyone!! Spoiler alert, they may also the best ranch in Oshkosh…. With specials all throughout the week and lunch specials you can't pass up, you need to check it out! Did you also know they also have a free party room that seats 45? You just have to order food and drinks from the restaurant! 
We started our meal off with the hand breaded zucchini sticks, wings and the mac and cheese bites! I had a college roommate whose Mom would come to town just to have these! I'm sure she was excited to see us too, but the mac and cheese bites kept her coming back more often!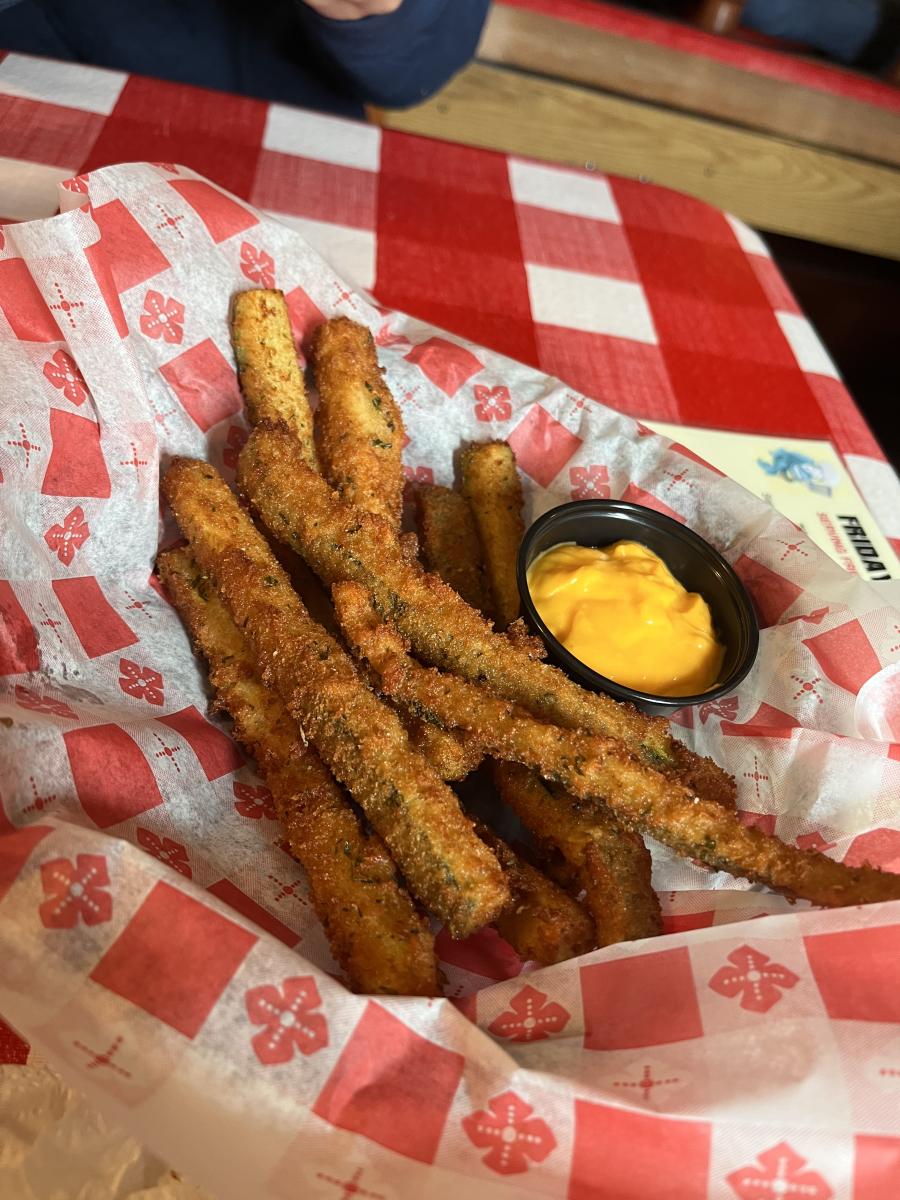 They use Legend Larry's sauces for their wings and they are some of my favorites! The ones we sampled were the Hot Garlic (my favorite!!), Golden BBQ and the Raspberry Habanero! I wasn't joking when I said that this is some of the BEST ranch ever! Make sure you order extra with these wings… 42 stars! Their hand breaded appetizers are all seriously delicious, but the zucchini sticks with cheese sauce are a must try!!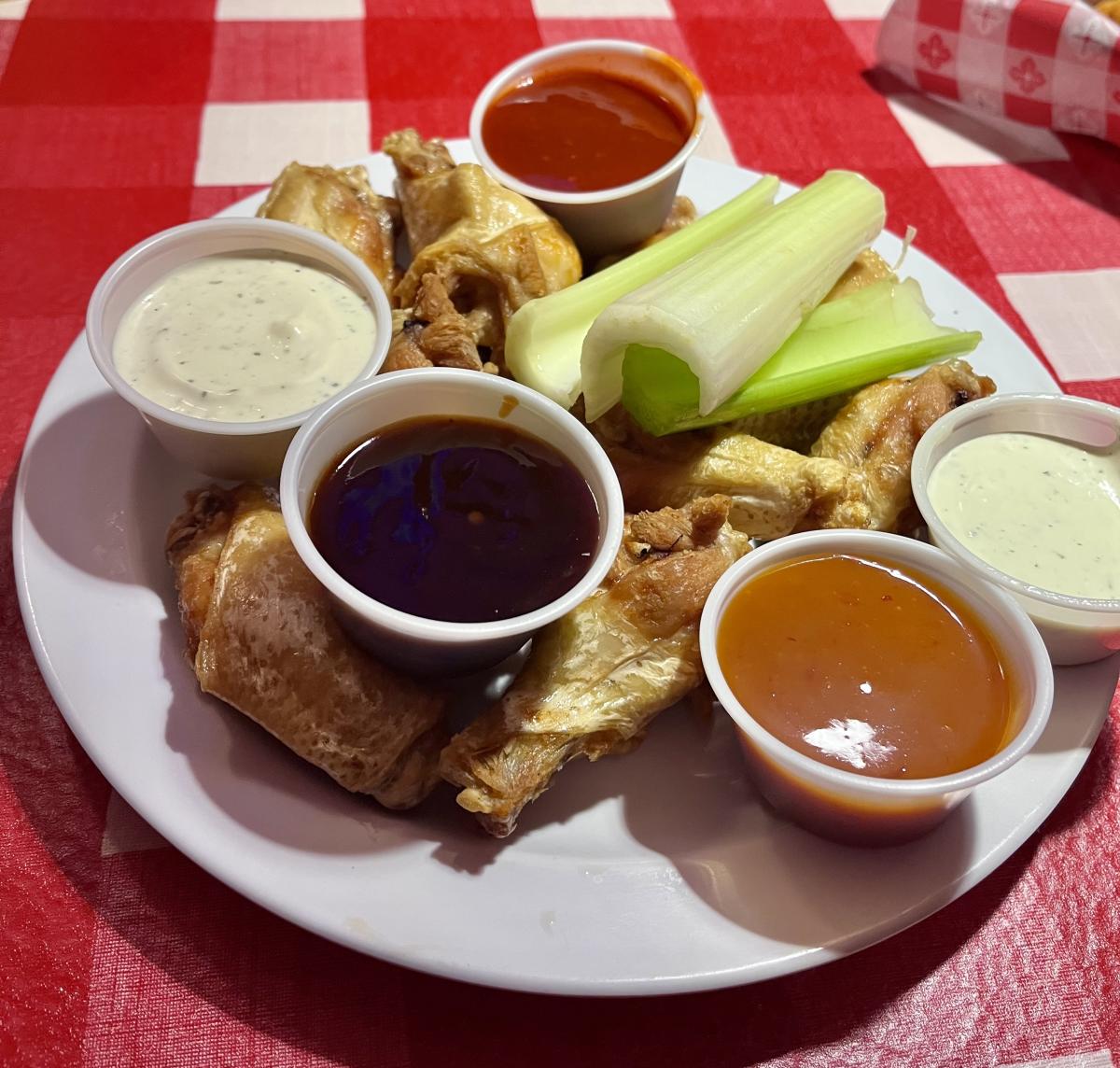 If thin crust pizzas is your jam, you have to try Players! (Tip- try ordering it well done!) We sampled the Coaches Deluxe (minus sausage) and it was fantastic! Don't forget to order more of that ranch for dipping…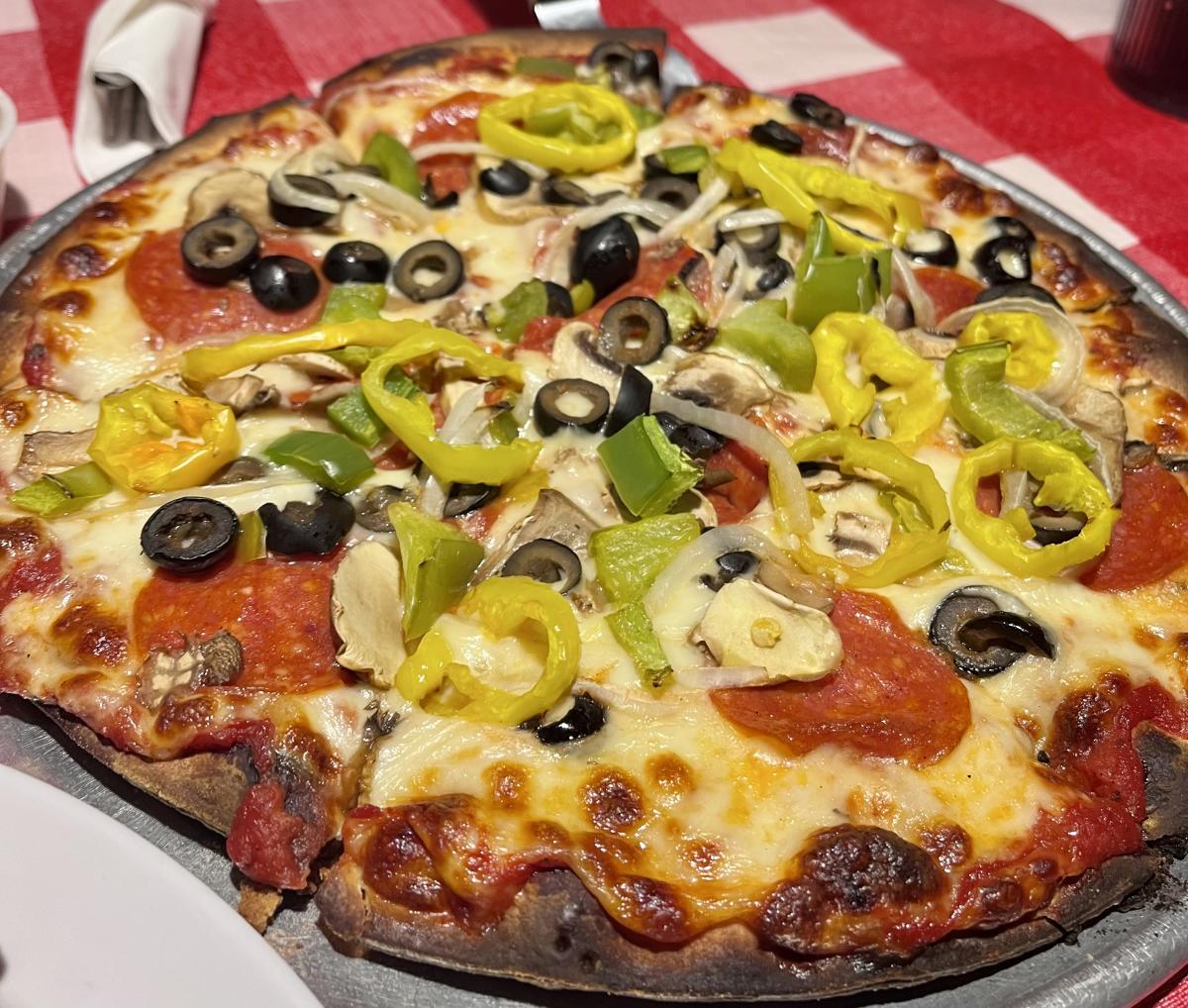 And because we like to be thorough, we decided to try their Pepperonis pan pizza and it was just as good!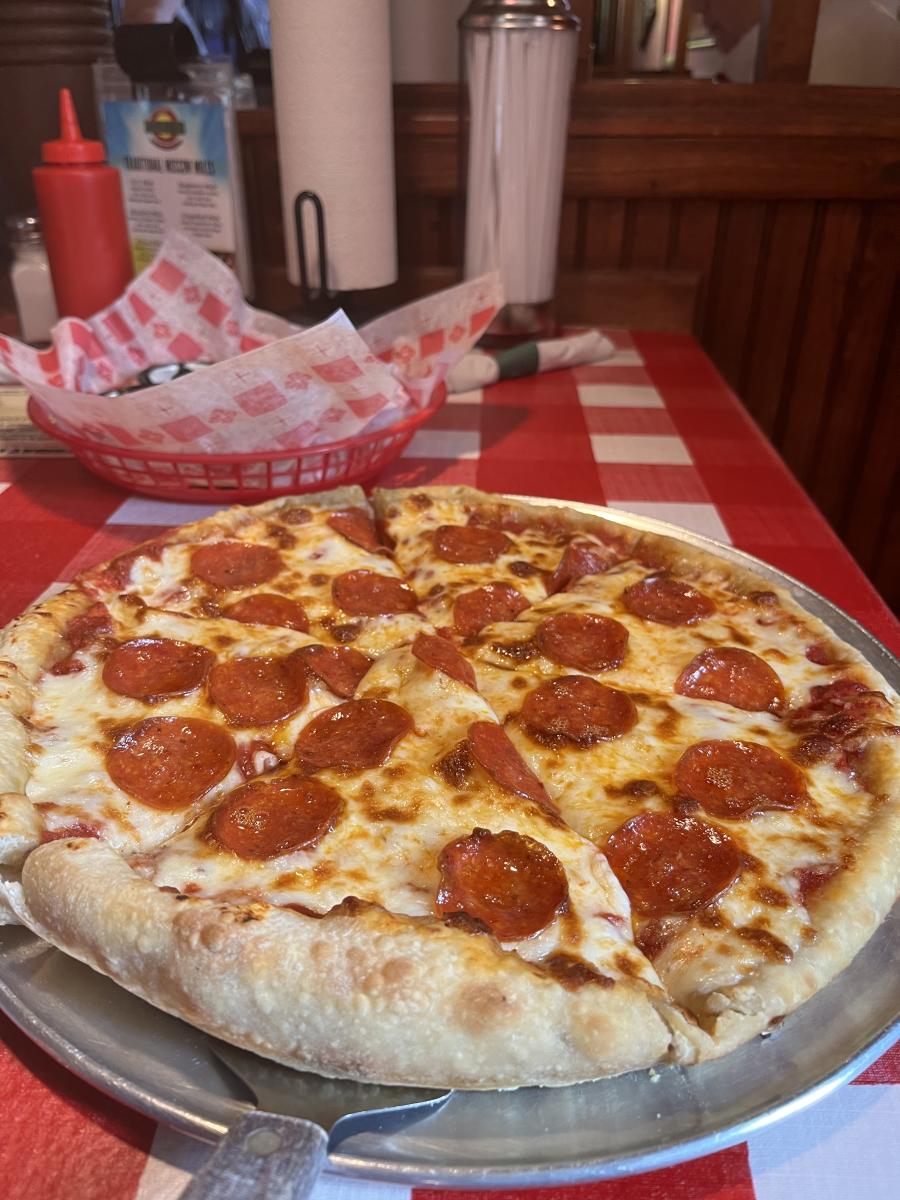 My dad had to try their Reuben and gave it double thumbs up! Perfectly toasted marble rye bread really makes this sandwich!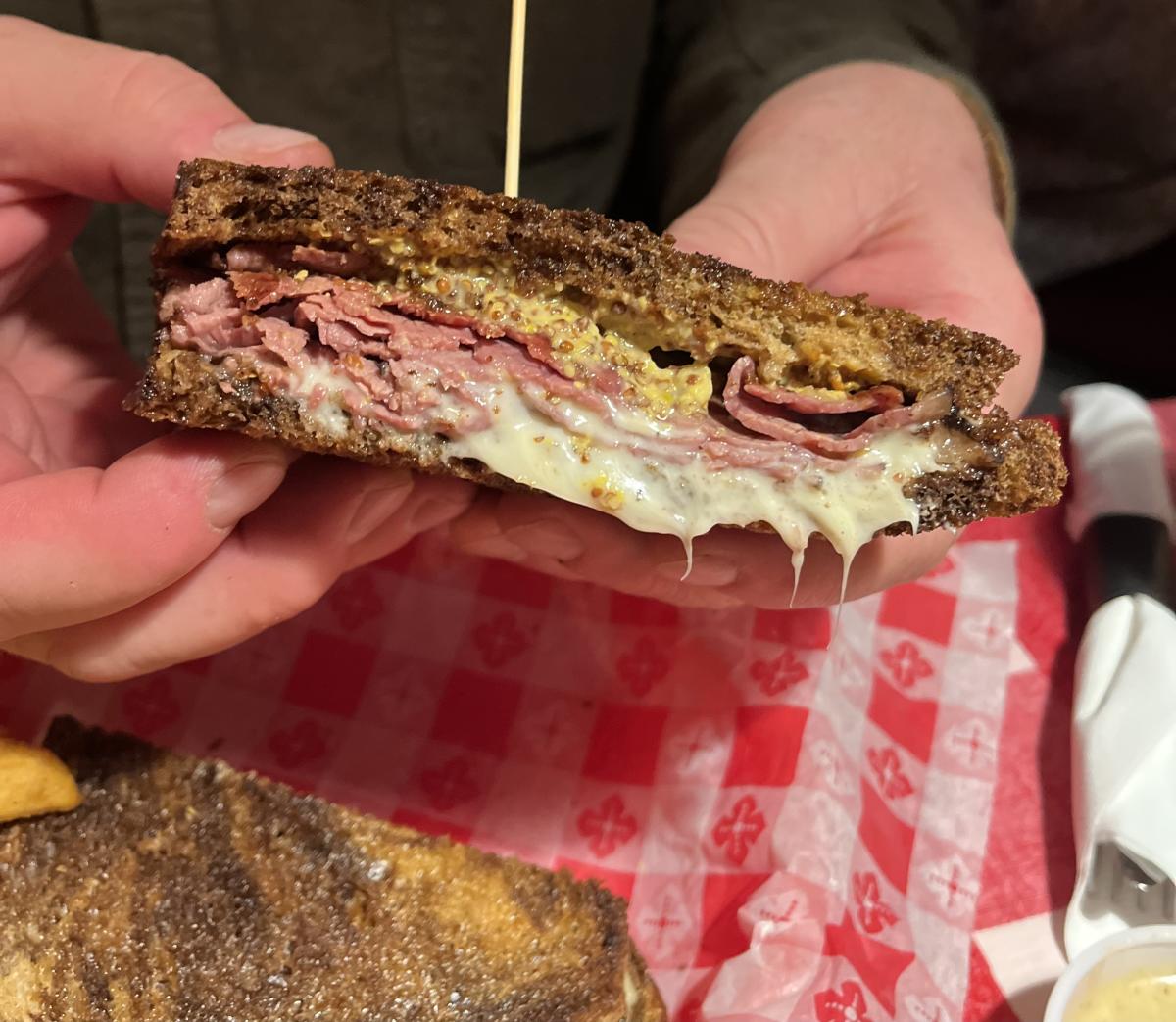 The next sandwich on our list was the SOS Burger (this is my personal favorite)! Melted swiss cheese, sliced red onion and thousand island dressing served on grilled sourdough! The OG readers know how much the sourdough means to me for a sandwich/burger…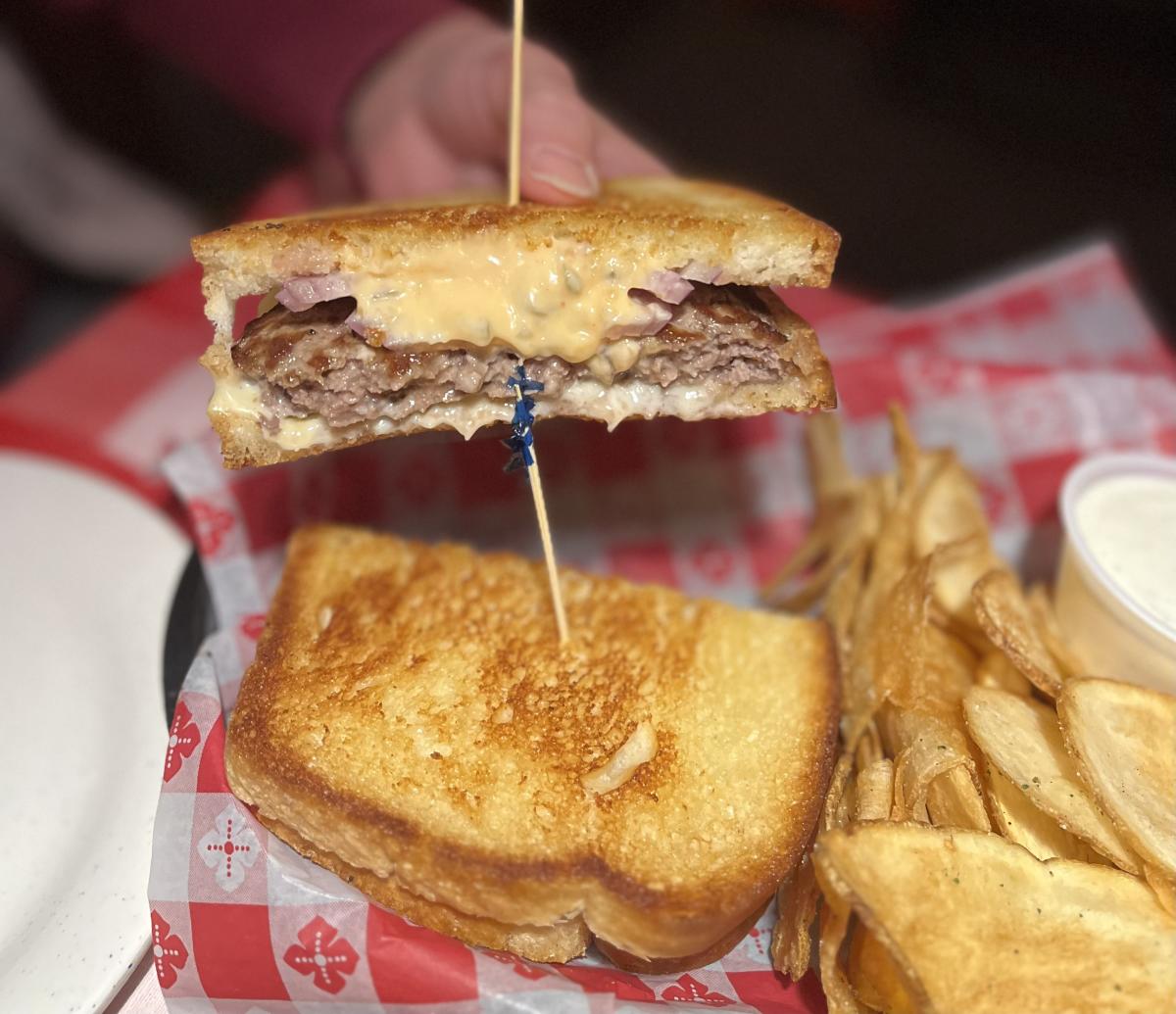 Rounding up the sandwich train, we tried the Titan Burger which is two beef patties with American cheese, fried onions and their homemade tiger sauce! I don't think we ordered a bad thing on this trip!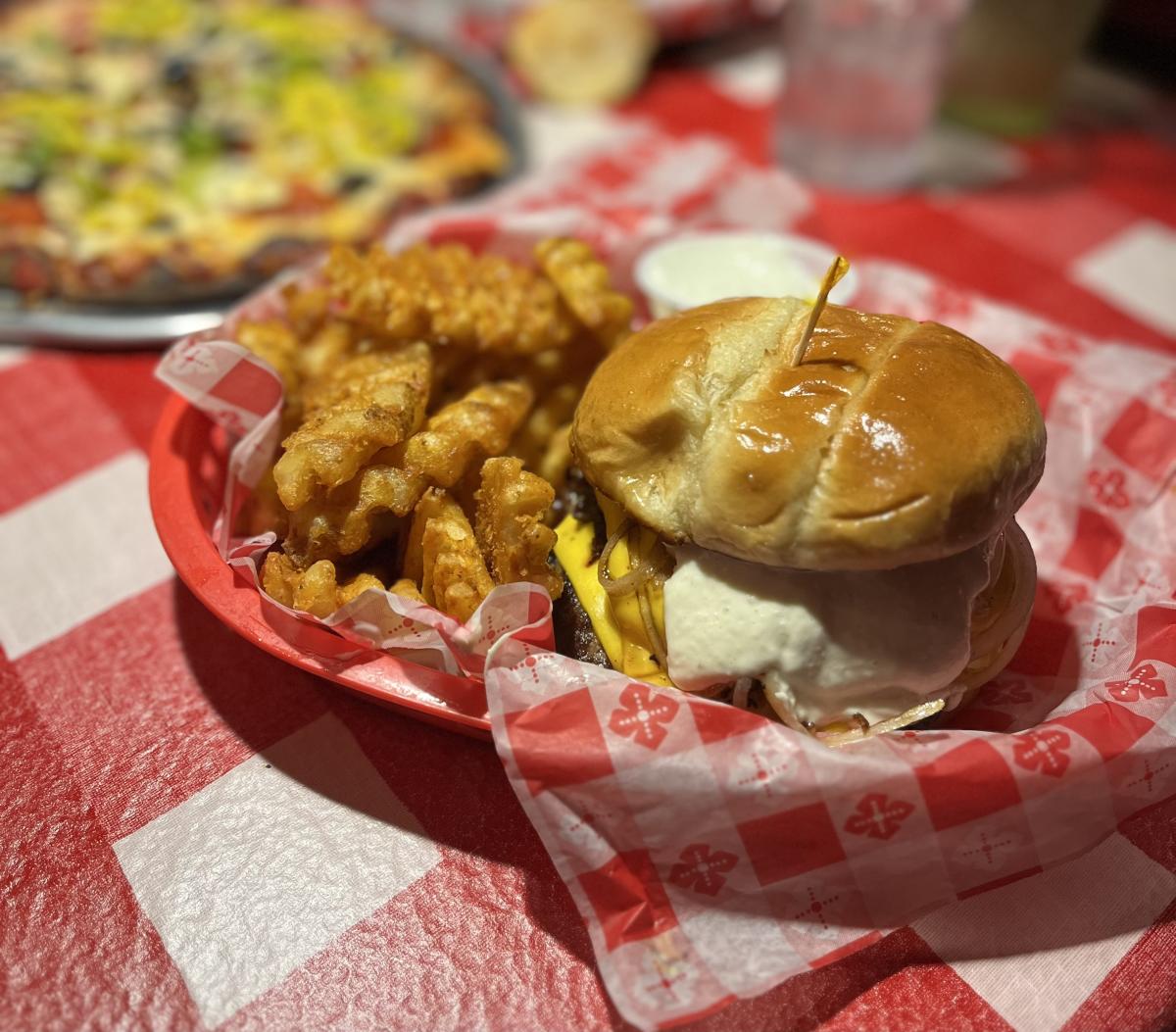 I can't leave out our fantastic server, Kaylee! Her favorite on the menu is the Johnny Pesto. Now we have an excuse to go back!!
Please please go check out Players Pizza and report back on your favorites and tag me in all of your food adventures- hopefully we will see you there!!