Welcome to Hudak in the City! In a nutshell, I am a sub-par blogger with a true love for food and fun in Oshkosh. Follow along monthly for updates on some of my favorite things to do, eat and drink in the greatest city in Wisconsin!!
Revs Bowl Bar and Grill holds a special place in my heart and I hope it does or will in yours too! It is the ultimate place for fun for all ages year around! This coming bowling season marks my 12th year working at Revs (formally Oshkosh Lanes), and I can't wait to share all I love about the place with you!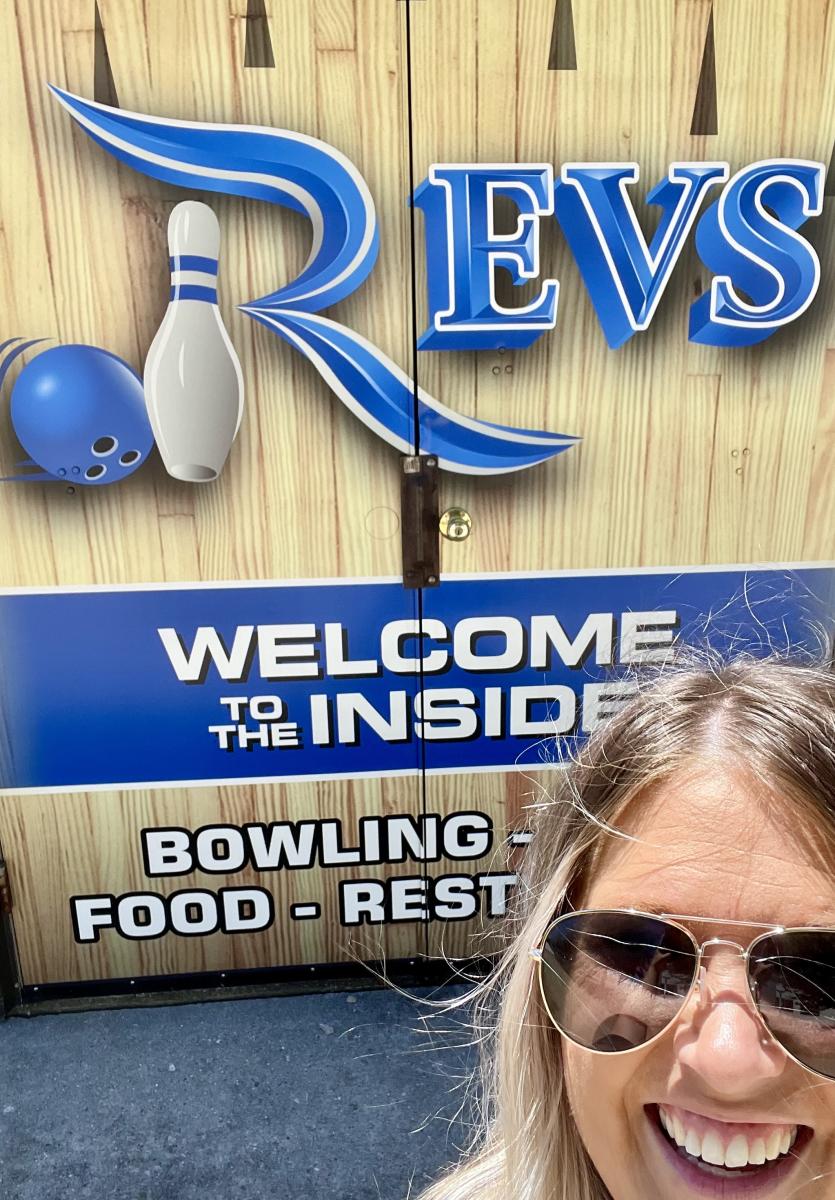 Erik Giadella along with his business partner Keith Mustain, took over ownership and renamed the establishment to Revs on January 1st, 2015. The amount of work that they have put into remodeling and making Revs what it is today is truly incredible!! Revs is a 36 lane bowling alley that offers far more than bowling! (If you do want to get more into bowling though, Bowlers Extreme is located in Revs and Wes is your guy to get you set up!!) Located in the back of Revs is a tiki bar, four sand volleyball courts, two bocce ball courts, trash can pong, basketball hoops, and a soon to be wiffle ball field! Throughout the year, check out the Facebook page for live music! Here is the current entertainment lineup!! The fun is year around and truly never ends!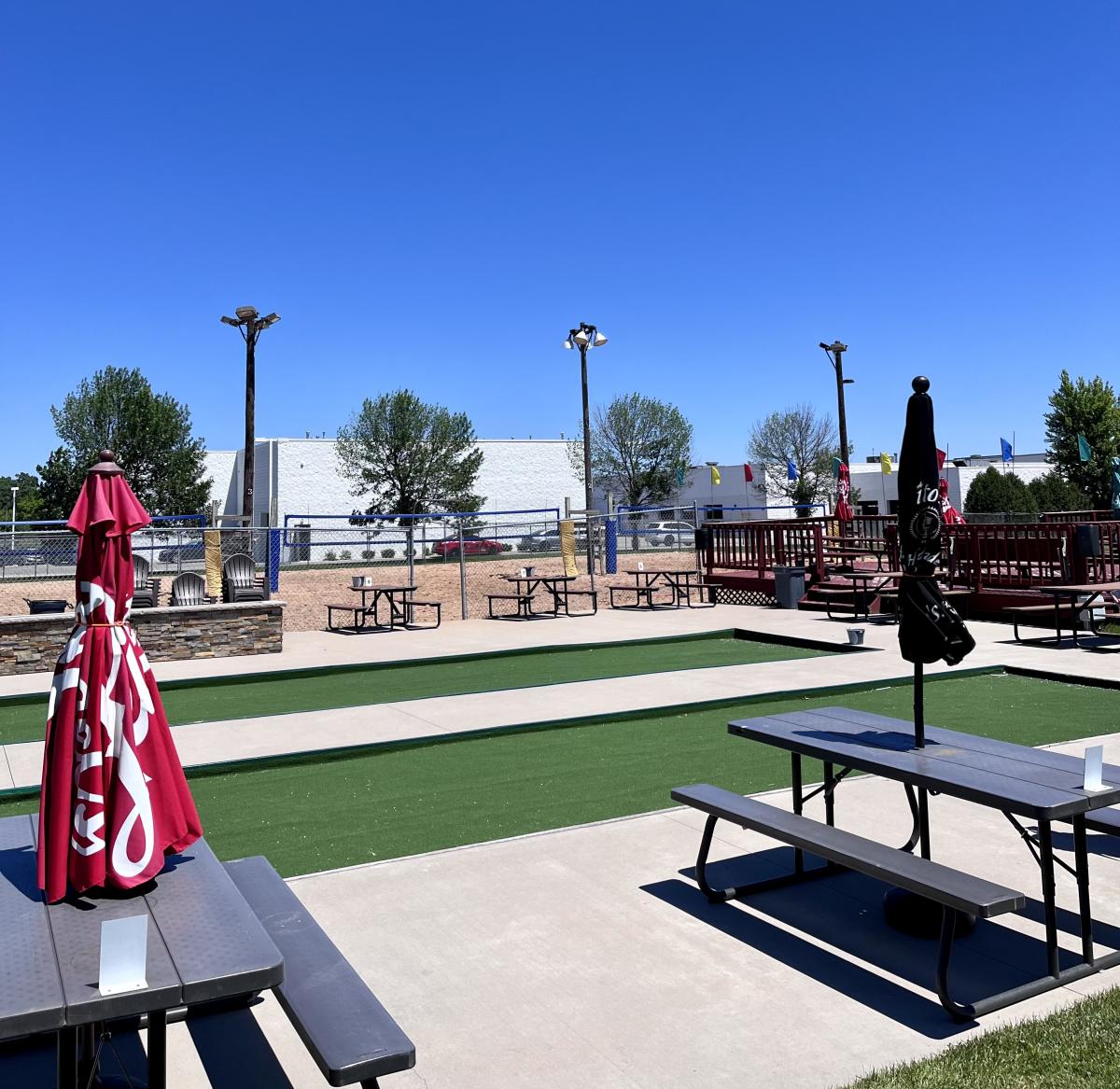 Along with being an owner of one of the best indoor/outdoor venues in Oshkosh, Erik Giadella is a huge community supporter and is involved with a ton of events and groups in Oshkosh that help make it such a great place to visit and live! He is truly a gem that deserves all the success!!
As if the activities weren't enough reason to visit Revs, the food is just as great! Pizza, wings, burgers, giant pretzels, etc. they have it all! I couldn't try all my favorites because there are seriously too many, but here are the ones I did try!!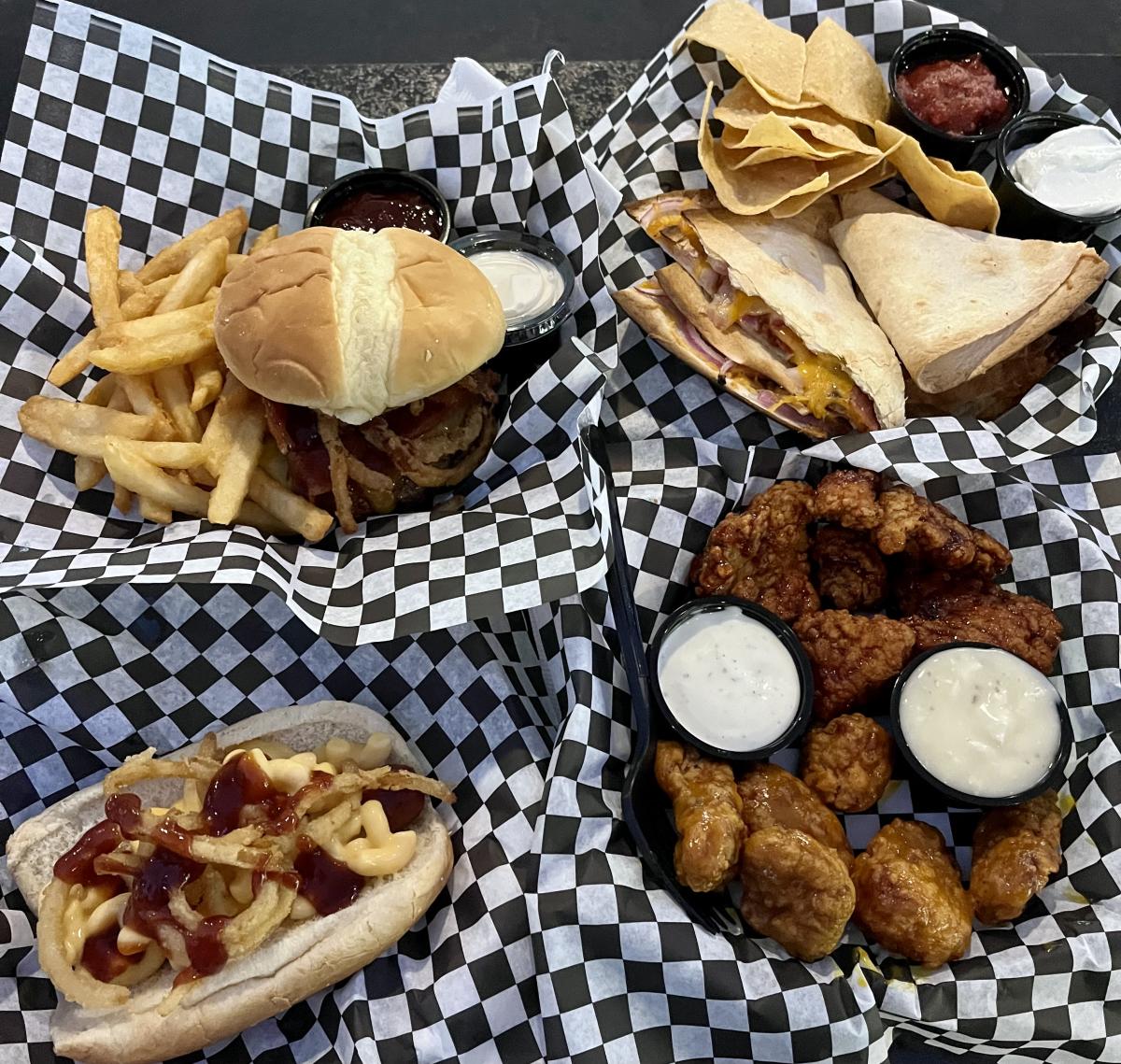 Revs has some of the best wings in town!! Traditional or boneless, you can't go wrong!! My favorite sauces are the Korean BBQ and the Gold Rush! With a ton of other sauce flavors, they have something for everyone!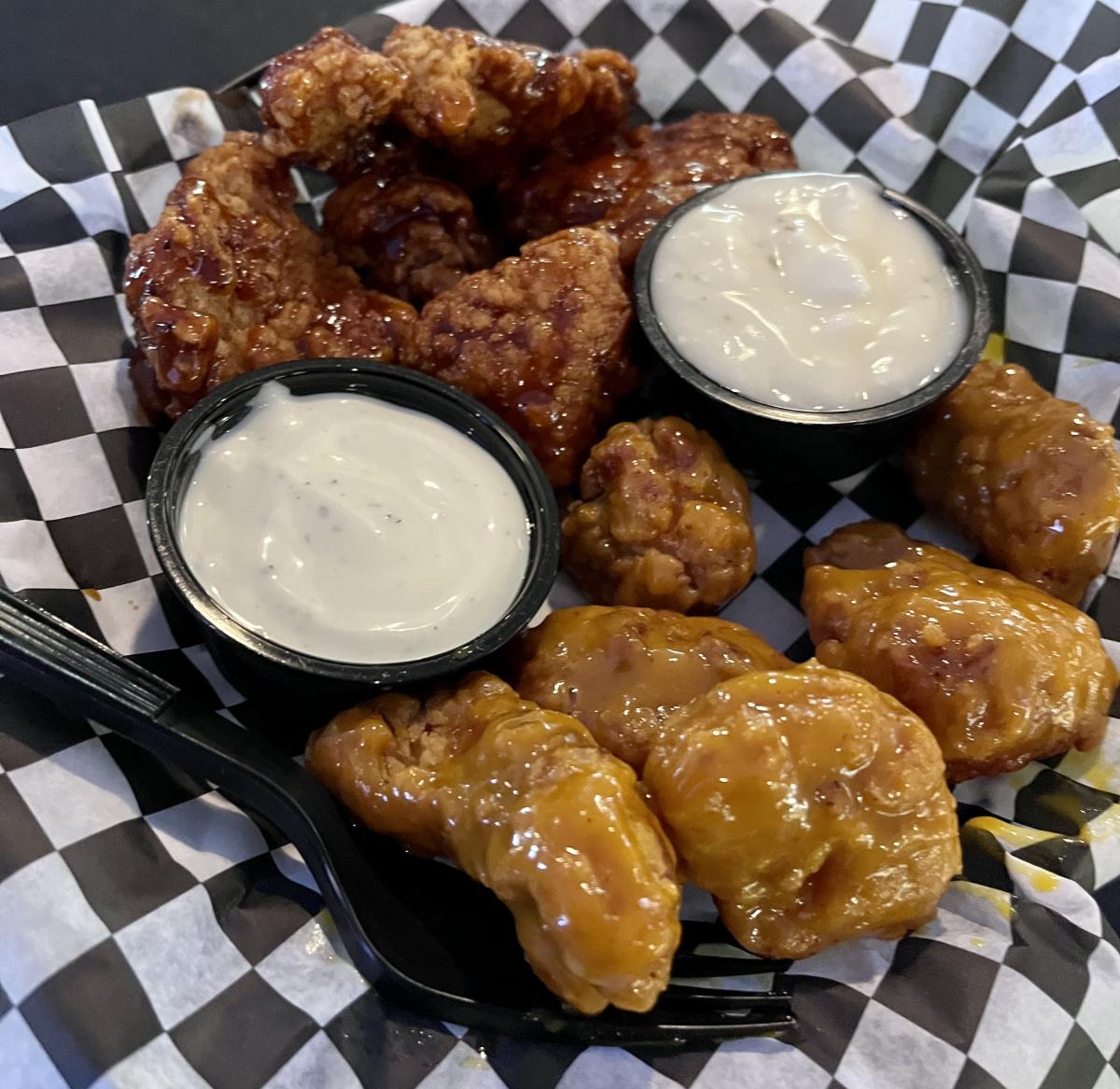 Bacon- good. Cheese- good. Bacon Cheese Quesadilla- SO GOOD!! Crispy bacon, onions, sauteed mushrooms, melted shredded cheese served with house made chips and salsa. Does it get any better than that?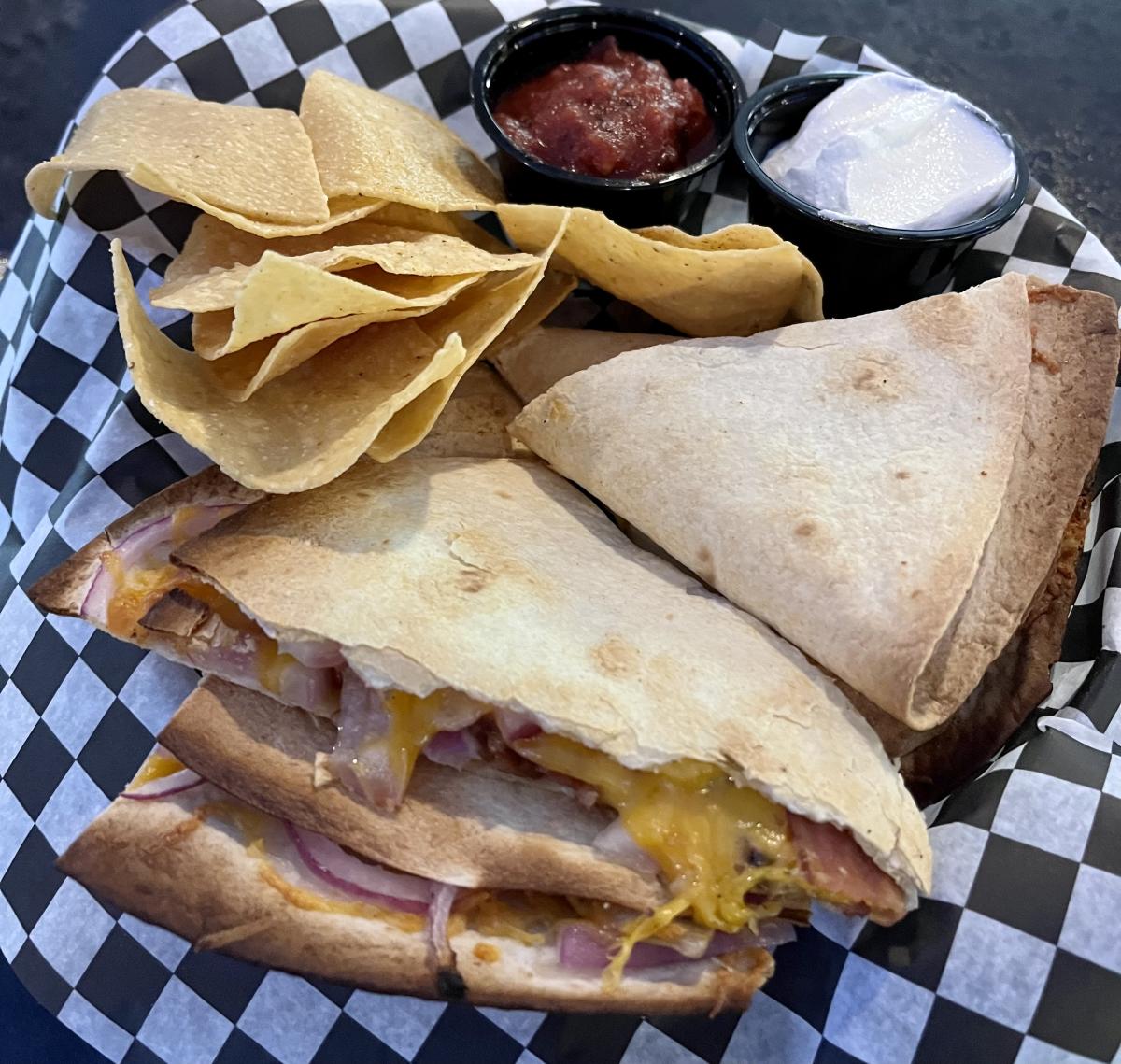 Burgers. Who doesn't love a burger! Rev's uses Wagner Market beef patties for their in house burgers and let me tell you, you need to try them all! My personal favorite is the Western Burger which is a Wagner Market 1/3 lb burger topped with mayo, crispy bacon, onion tanglers, cheddar cheese, and sweet bbq sauce served with your choice of fries, (regular, curly or criss cut)!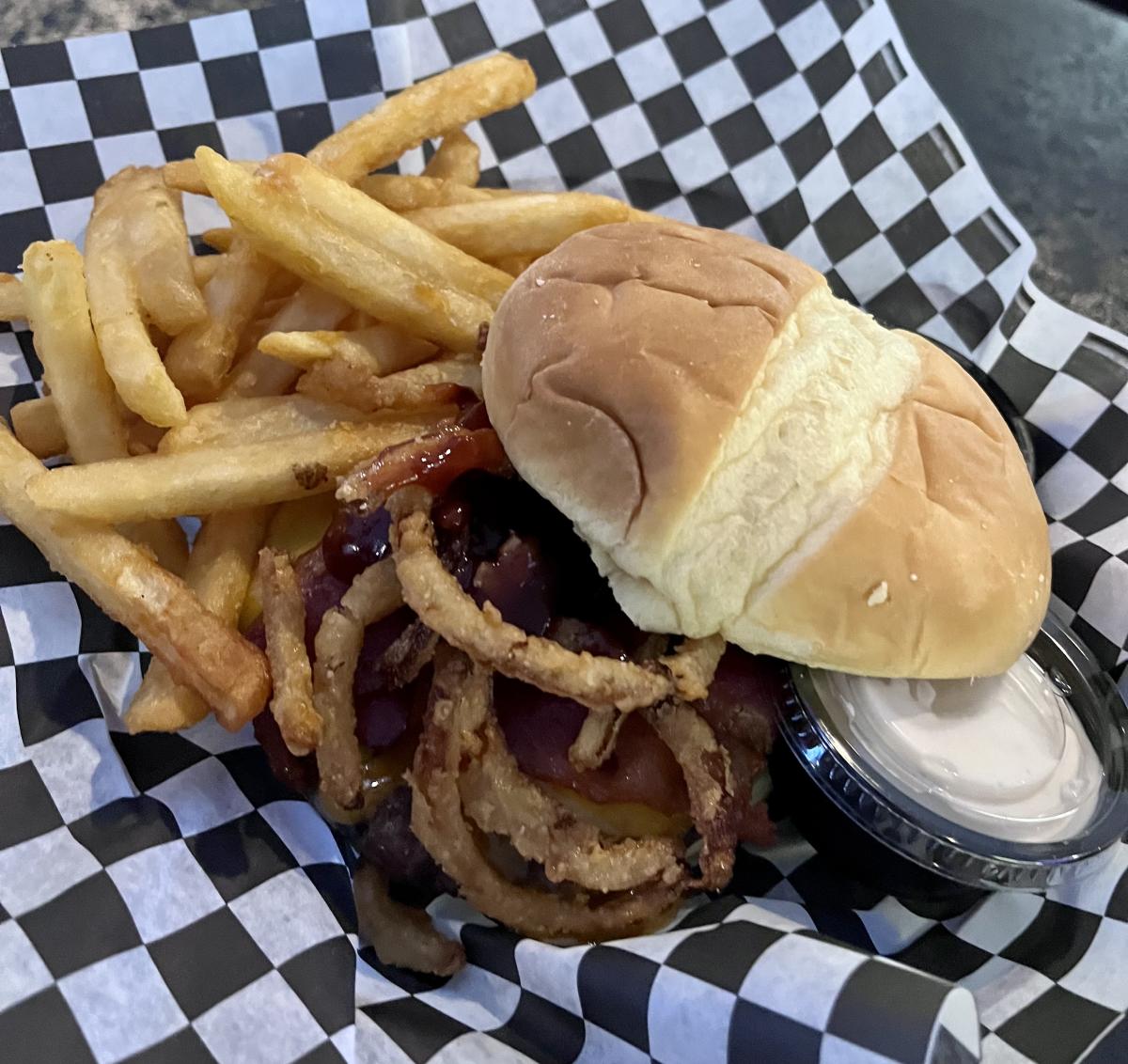 Since it is summer and hot dogs are one of the greatest foods of all time, I couldn't leave off their Nathan's Hot Dogs!! I had the Mactangler Dog which is  a Nathan's Hot Dog topped with Mac 'N' Cheese, crispy onion tanglers, and drizzled with sweet bbq sauce. For the love of god, run and eat this now!!!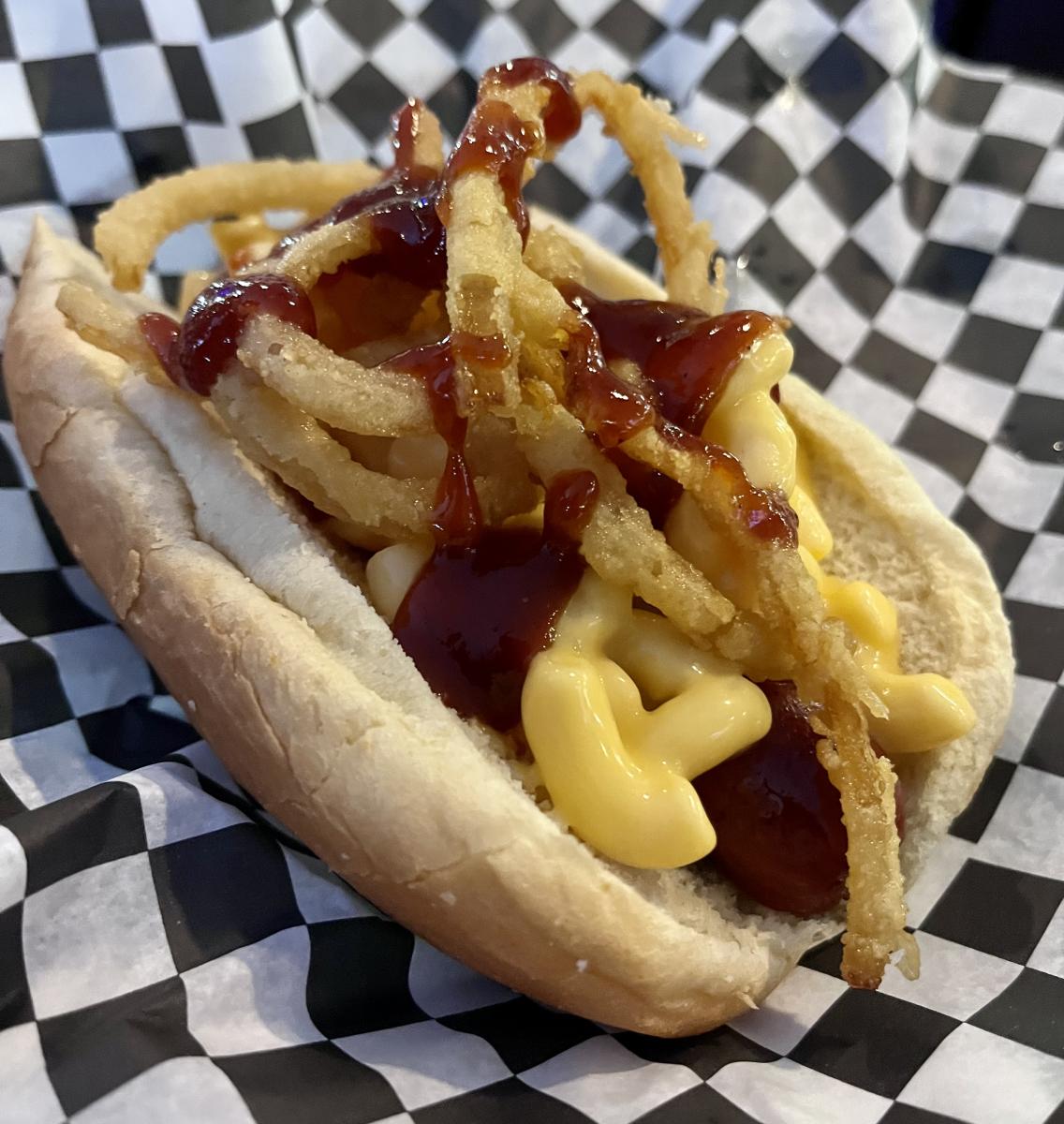 Last but not most certainly not least. They have some of the finest mini corn dogs this side of the Winnebago… I don't make the rules, I just go with em!!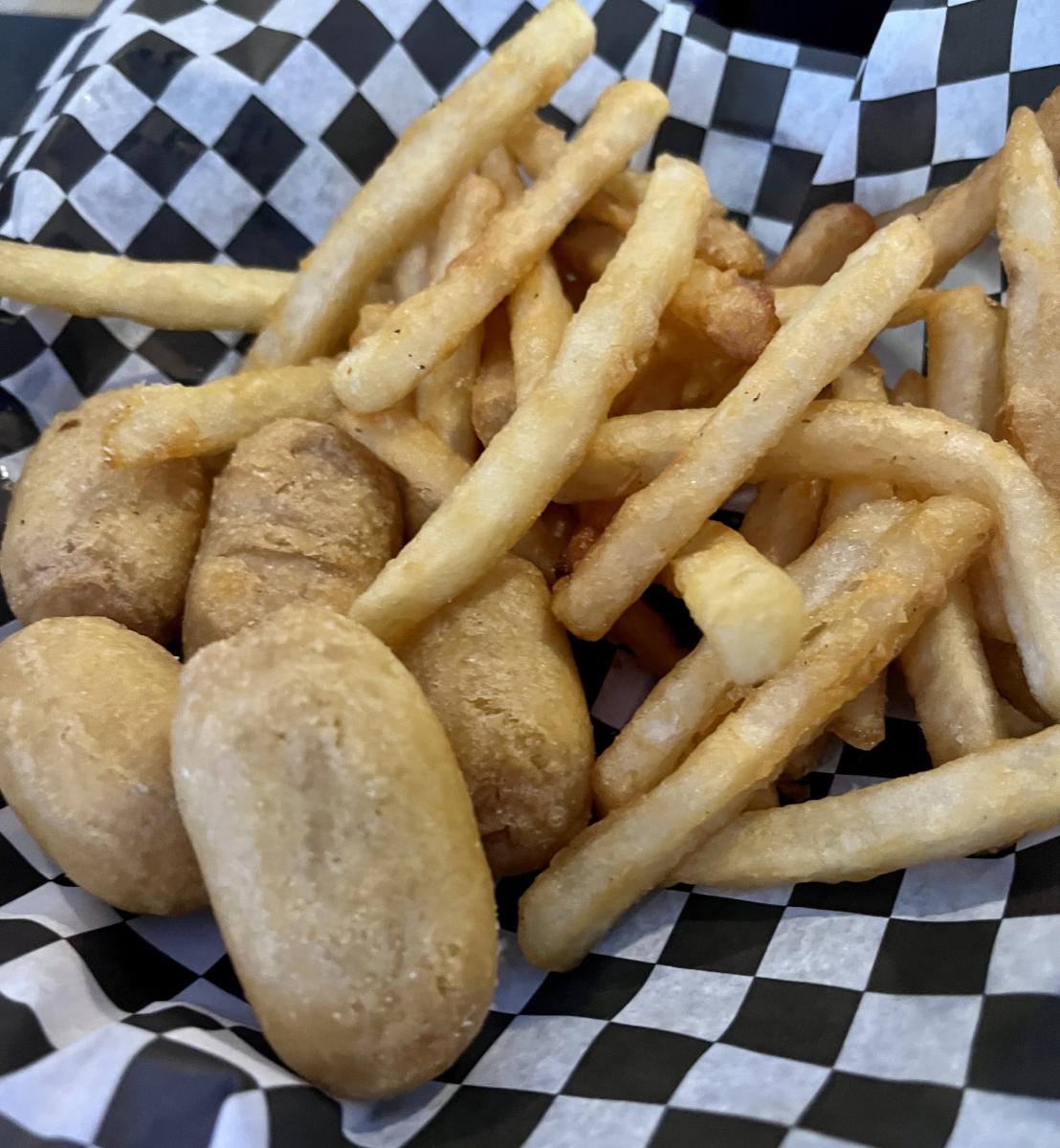 Please go check out Revs for your next day/night out! Book a party there, have a beer, play some volleyball, listen to some tunes, bowl a game or do all of them and then some! Rev's has something to offer for everyone!!
Stay the night in Oshkosh—click here for overnight options!