Welcome to Hudak in the City! In a nutshell, I am a sub-par blogger with a true love for food and fun in Oshkosh. Follow along monthly for updates on some of my favorite things to do, eat and drink in the greatest city in Wisconsin!
The Bar- Oshkosh has 6 locations and has been around for 50 (!) years! After our visit, we can see why! Talk about a place that offers all- indoor/outdoor volleyball courts, separate party room, dart boards and a ton more! Read along to check out what we ate and loved! (Hint, it was everything…)
The Bar-Oshkosh opened its doors in 1995 and has expanded over the years. It's known as the official Birthday Bar where you can drink for FREE on your birthday! With over 25 TV's and multiple sports packages this is a great place to catch the game and get some delicious food!
Food! Man, did we try the food! I would say The Bar is widely known for its wings, so obviously we had to give those a try! I always order my wings extra crispy, (highly recommend that!), and we wanted to try a bunch of sauces. We ordered our wings dry and got 3 sauces—Alarm garlic parm, Gold Rush and the Stinging Honey Garlic. All of them are absolutely amazing and we would get them all again!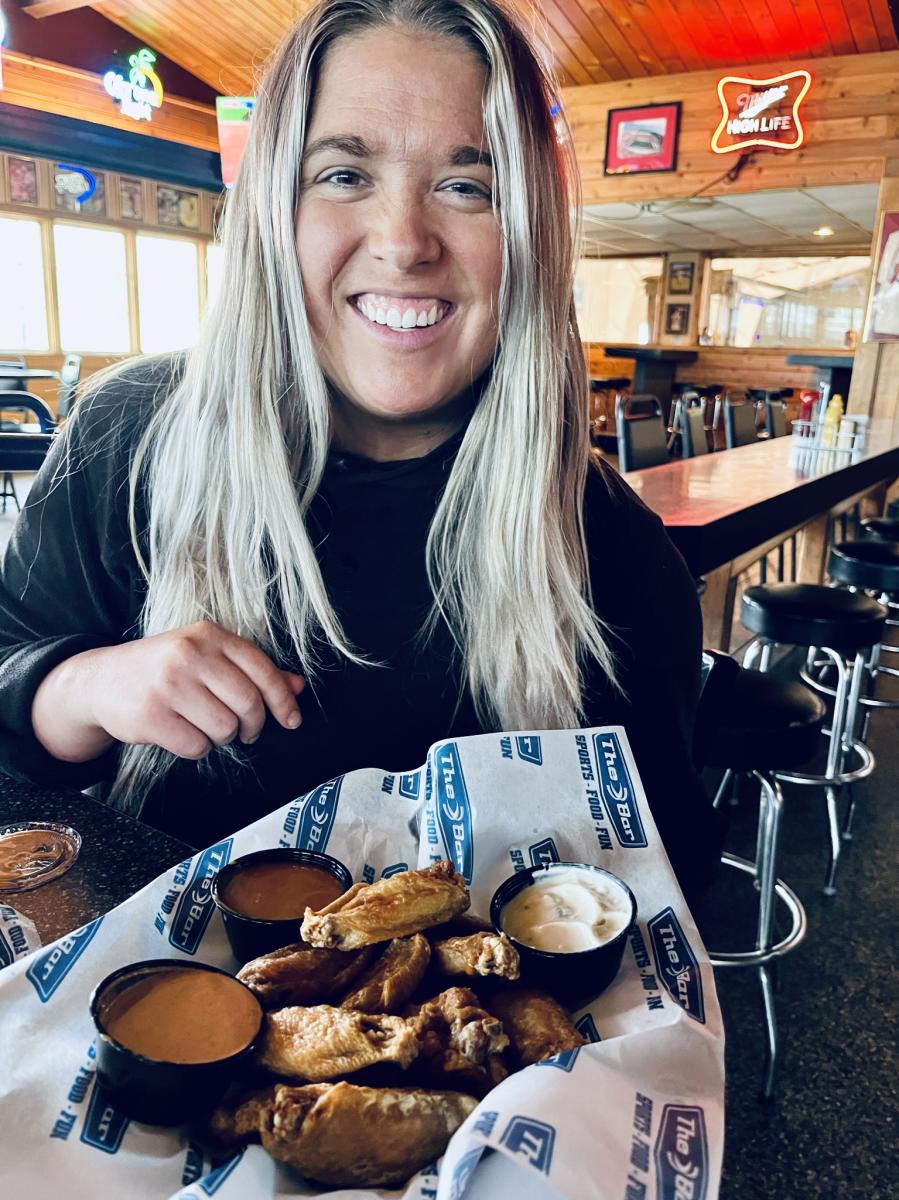 The other appetizer we sampled was the Nachos Autenticos which is freshly fried tortilla chips, topped with chicken and queso blanco. They're baked golden brown, finished with pico de gallo, chimichurri sauce and cilantro ranch aioli. These were seriously one of our favorites that we tried! Highly recommend it!!
Next up was the Pesto Chicken Panini- Grilled chicken breast filet, pesto sauce, tomatoes, sauteed onions, spinach, roasted red peppers and provolone cheese, finished inside a panini pressed herb focaccia. Our side choice was the chips and french onion dip. So, so good!! 
Our final item we tried was the Baja Fish Tacos! This is a Friday special and it is absolutely worth you stopping and trying! Two flour tortillas stuffed with battered haddock, green cabbage slaw, pico de gallo, queso fresco and a cilantro/ranch aioli. The sauce alone makes these worth getting!! Stop in on a Friday and check out the rest of their fish specials!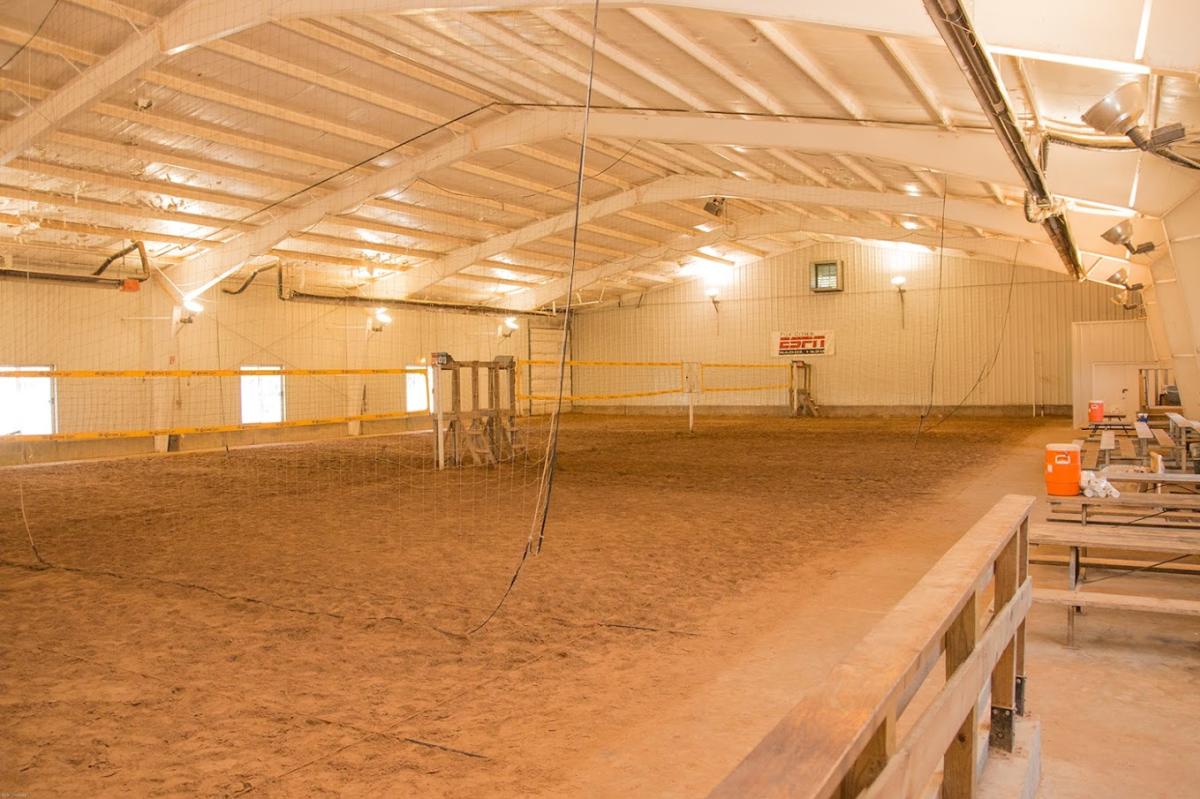 Another great stop in Oshkosh and we hope it caught your eye to make a stop too! 
If you made it to the end of this, cheers to you! Hopefully I will run into you at The Bar soon so we can chat about your favorites and spread some #SupportLocalOshkosh love!
Be sure to tag us in your photos at The Bar in Oshkosh on Facebook and Instagram for a chance to be featured!
Stay the night in Oshkosh—click here for overnight options!