This is the definition of sushi:
su·shi
/ˈso͞oSHē/
noun
a Japanese dish consisting of small balls or rolls of vinegar-flavored cold cooked rice served with a garnish of raw fish, vegetables, or egg.
What do we know about sushi?  We know it is delicious AND we know where to find it in Oshkosh!
Manila Resto
Located in Downtown Oshkosh, Manila Resto offers flavors of the Phillippines. Filipino cuisine is a melting pot of influences— indigenous, Japanese, Chinese, Spanish, Mexican, and American influences have all shaped the cuisine into what you can enjoy today. The inclusion of Sushi, and the robata grill, are Japanese influences. Sushi refers to sashimi (raw fish), sushi (hand rolls of raw fish and rice), and sushi rolls (sushi in a seaweed wrap). The Robata Grill is an open flame style of grilling that is very traditional in Japan. Past grills used charcoals and ours today is a mix of propane over lava rocks to keep the heat.

Try the new Jeepney Roll at Manila Resto.  Why is it called Jeepney Roll?  The Filipinos converted old US Military Jeep vehicles that were left behind and used them as buses and transportation. These colorful "stretch" Jeeps were designed to seat 8-10 people, but they are now known for their crowded seating. If you can find a space to sit or hang onto, with money for the driver (which is passed from passenger to passenger up to the front), then you'll find yourself on your way to where you need to go!  The Jeepney Roll features smoked salmon, cream cheese, cucumber, avocado, and lettuce, served with diced fresh salmon and tuna, over a bed of spicy mayo, wasabi mayo, and sriracha!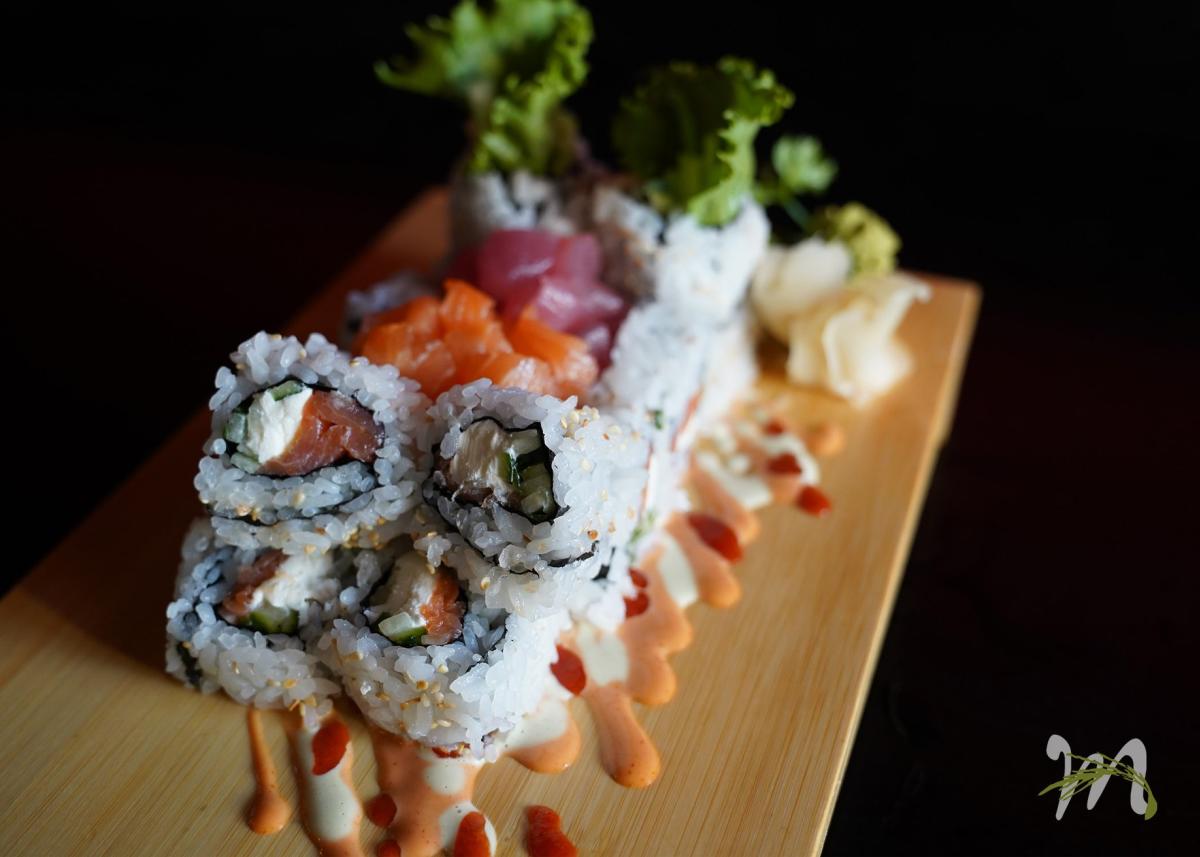 Sakura Japanese Steak House
Serving authentic Japanese dishes, Sakura opened their west side restaurant in 2012.  Sakura serves fresh sushi, sashimi and Japanese cuisine. The hibachi room is great for large or small groups for lunch or dinner. Hibachi is delicious food, with a fun show, perfect for all celebrations and gatherings.  Guests can enjoy delicious sushi rolls that include our favorite, the Oshkosh Roll!  The Oshkosh Roll features Shrimp tempura, avocado and spicy kani crunchy on top w. special sauce.  Other rolls include the Dragon Roll which includes eel, cucumber, avocado and caviar and the Crazy Roll that features spicy tuna, avocado and lobster tempura. 
Take your sushi and sake to go!  The platter featured in the picture below was enjoyed at Pioneer Marina and included: the Kiss of Fire Roll, Wisconsin Roll, Paradise Roll, Avocado Roll and more!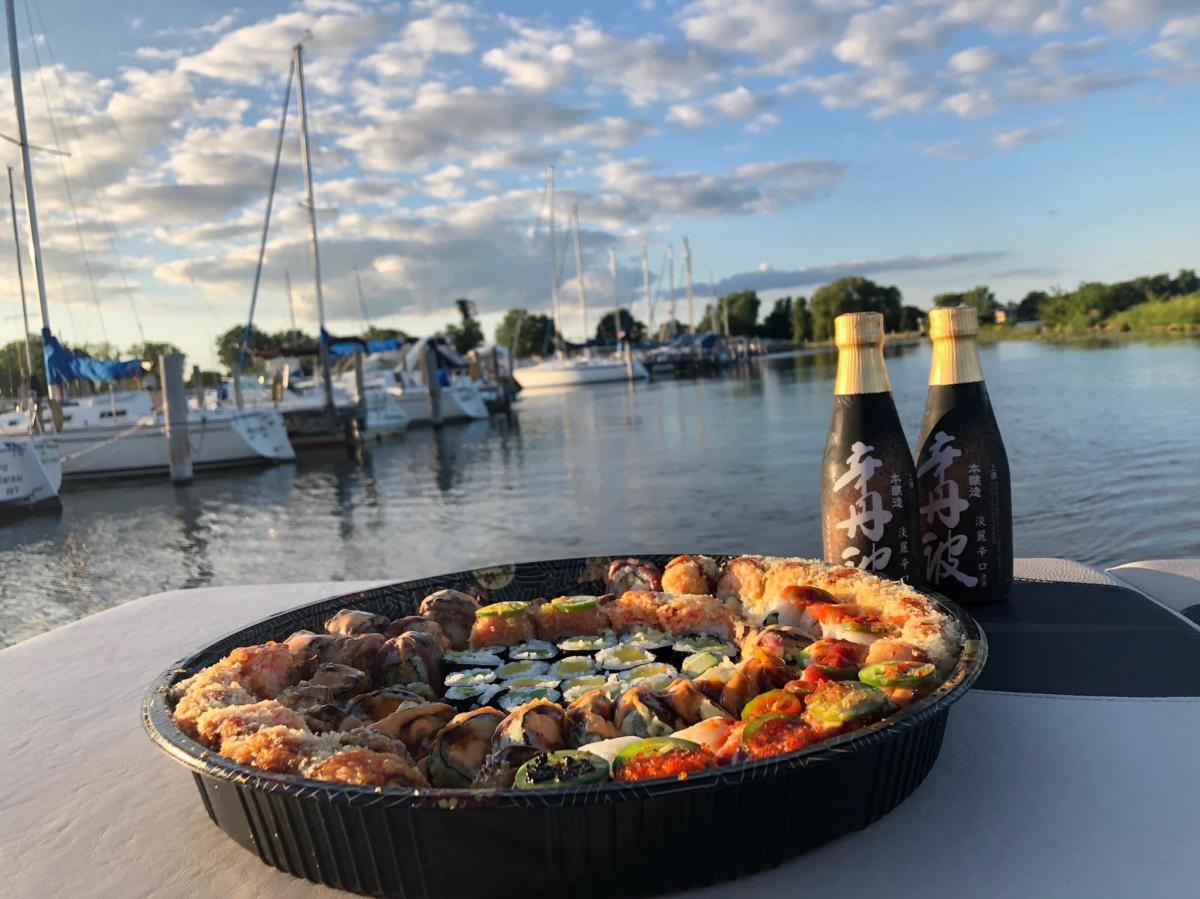 Fuki Steak House & Sushi
Fuki Steak House & Sushi is the newest sushi spot in Oshkosh.  Conveniently located on West 9th Avenue, it is a perfect stop if you are passing through town!  The restaurant offers a wide array of authentic Japanese Food, Chinese Food, Thai Food, such as Salmon Teriyaki, Hibachi Steak, General Tso's Chicken, Seafood Pad Thai and of course delicious sushi.  Open for lunch and dinner, Fuki offers sushi and sashimi including specialty rolls, like their Fuki Special Roll that has spicy salmon, avocado inside topped with grilled salmon grilled and special scallion sauce.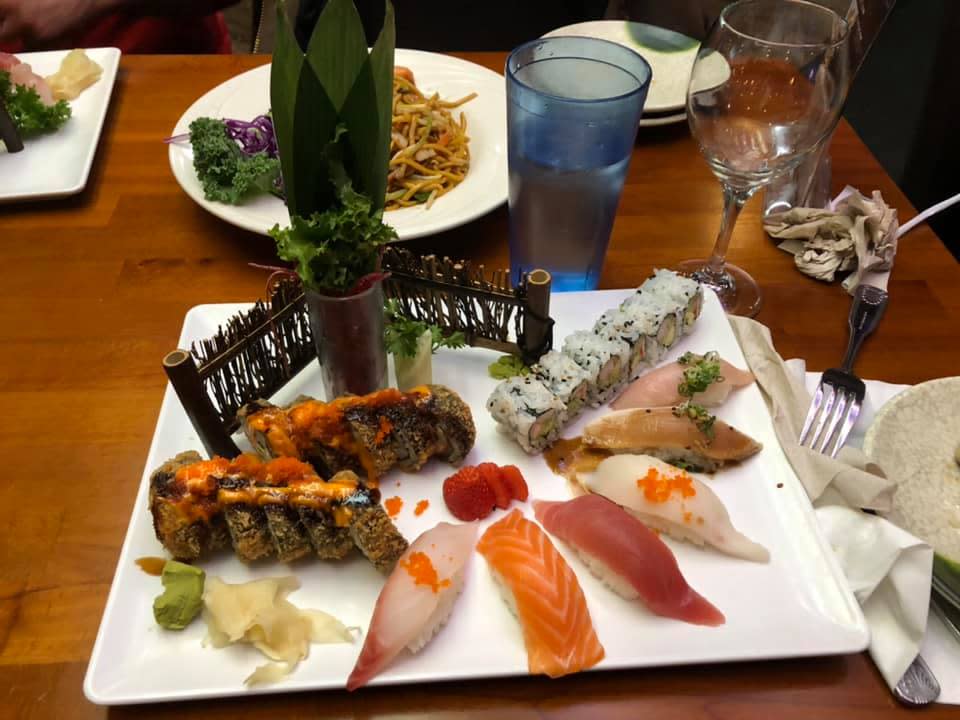 Another thing we know--sushi tastes good anywhere!  Eat in the restaurant, check out the new outdoor dining at Manila, pick it up, take sushi on a picnic, take sushi on a boat or have it delivered!  Whatever you do, tag uDiscover Oshkosh on Facebook and Instagram for a chance to be featured!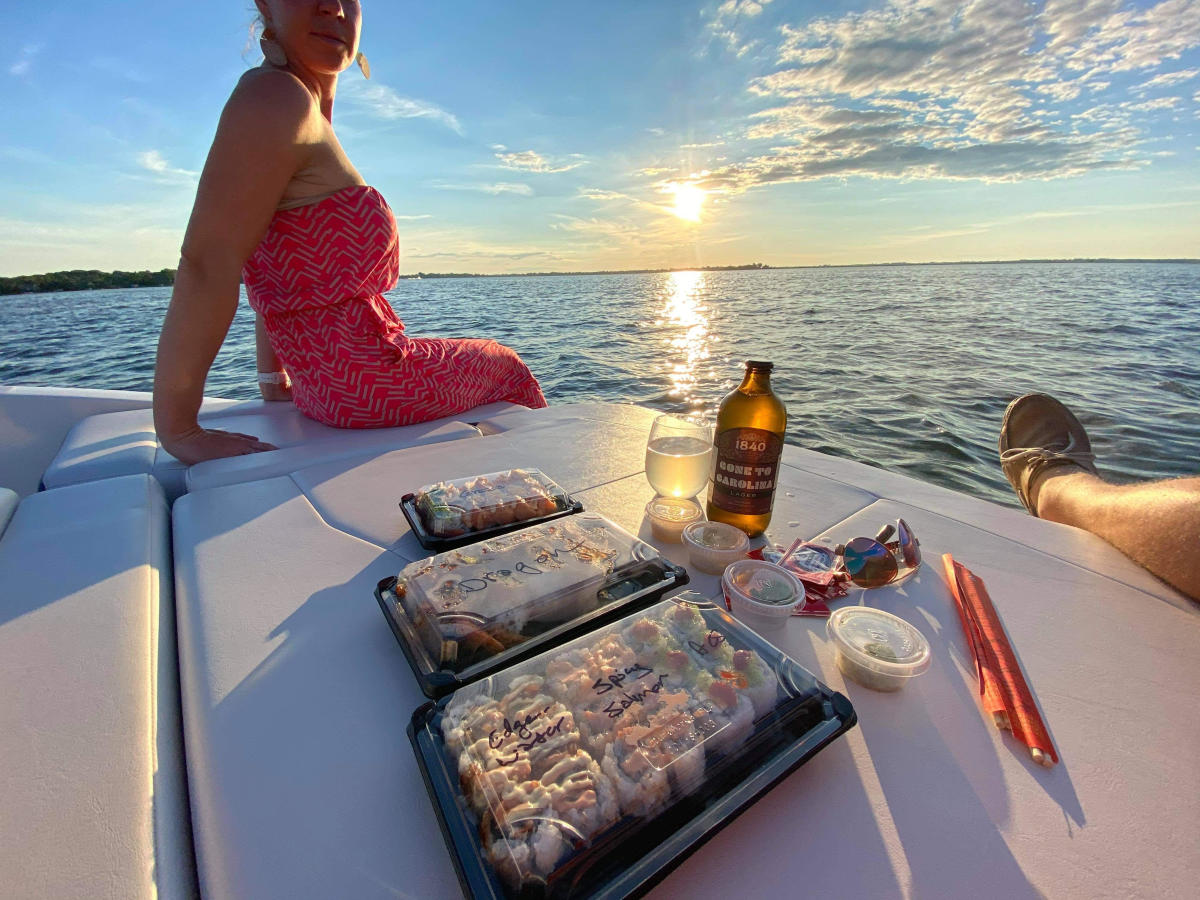 Stay the night in Oshkosh—click here for overnight options!