Mike's Place! Fan of classic diners? This place is for you!! Owned by my friend Seth, which has me calling it "Seth's Place" occasionally,  it is such a blessing to have in Oshkosh!! The day I was there, they were participating in the, "Dine out against domestic abuse" fundraiser! A portion of all food bought went back to the Christine Ann Center to help individuals and families impacted by domestic abuse. They are so great at giving back to the community, makes it even easier to support them!! I really went big at this place guys. Options are key when you want to try all the things!! So buckle up because we have a lot to talk about!!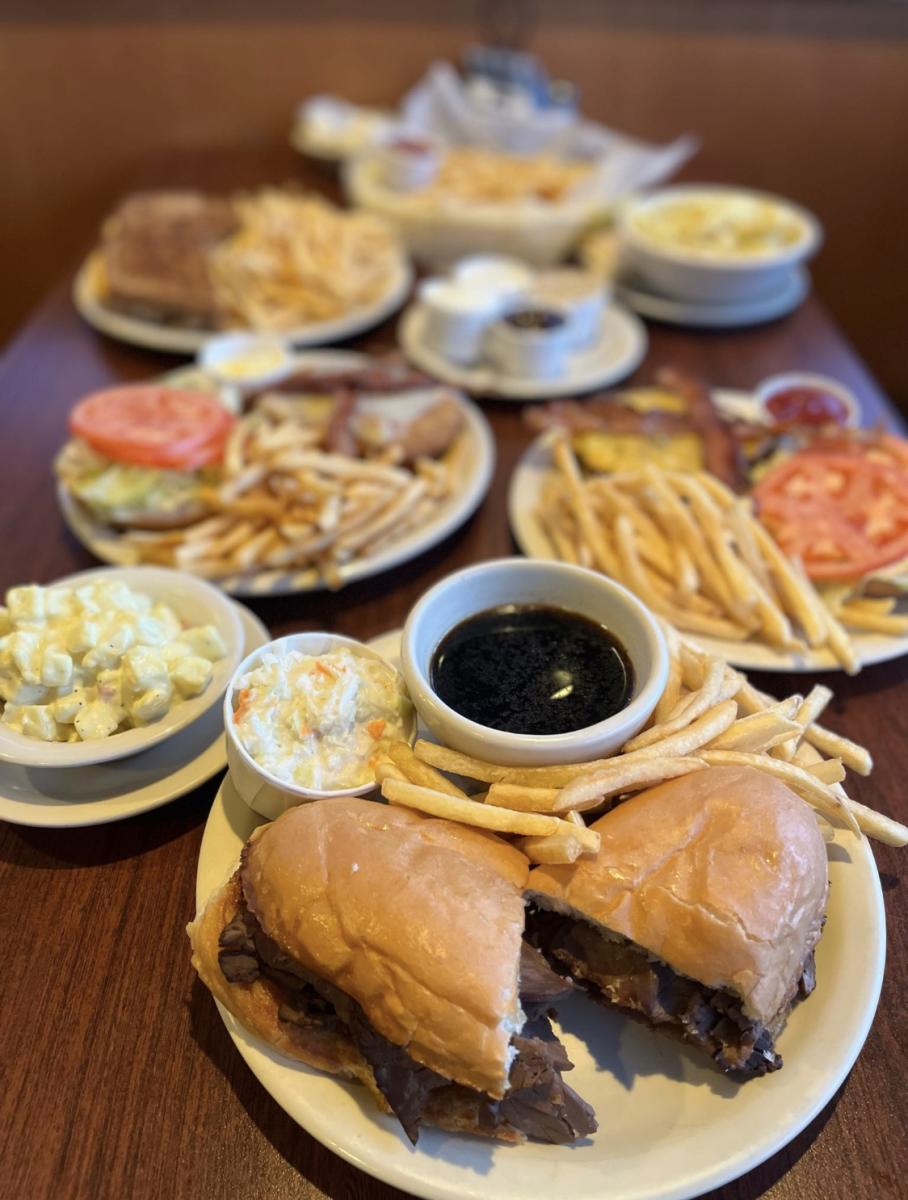 Breakfast. A word I HATED growing up, (give me a plate of spaghetti for breakfast and I am game, eggs, not so much..) I have grown to really appreciate it and Mike's Place really delivered! A few blogs ago, I mentioned my love for sauce. To go along with my love of sauce, is my love for gravy. Specifically sausage gravy…. So when I saw the Country Benedict on the menu, I said, "Yes please, extra gravy!" A bed of hashbrowns, (ordered extra crispy, obviously), topped with a split biscuit, sausage patties, eggs and covered in sausage gravy… Do I even need to say more? This was FANTASTIC and I would order it for breakfast, lunch or dinner!!!!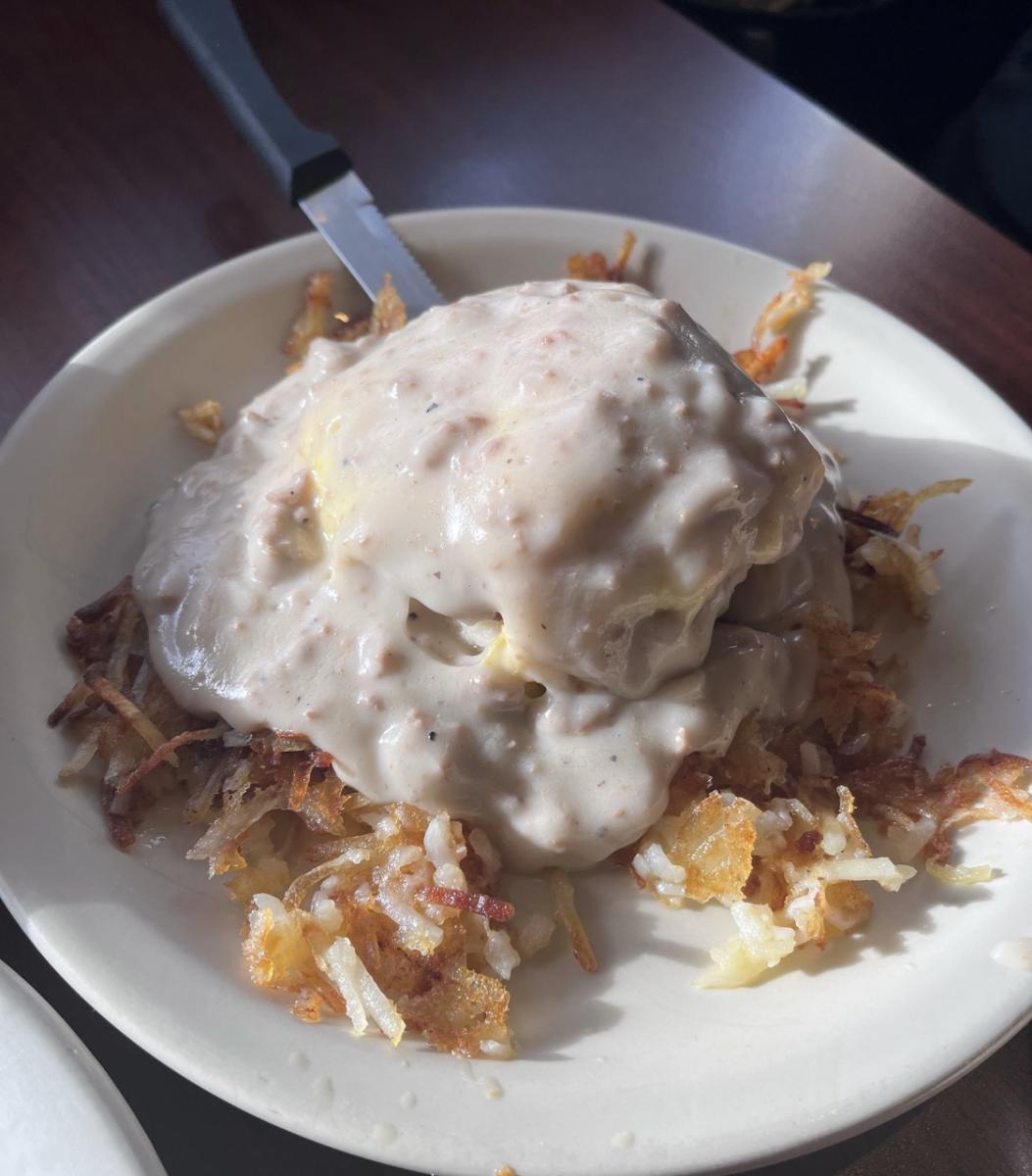 The other breakfast item I sampled was a create your own Frittata!! A cross between a skillet and an omelette, (not a huge omelette fan, so this was perfect), a Frittata is a bed of hashbrowns, three scrambled eggs, your choice of toppings and covered in cheese! All of these things are speaking my love language.. I got my eggs scrambled with American cheese, because there can never be enough American cheese, and added mushrooms, onions, sausage and jalapenos! If you do anything from reading this blog, it would be to order that.. 12 stars delicious and I would eat it again.. And again..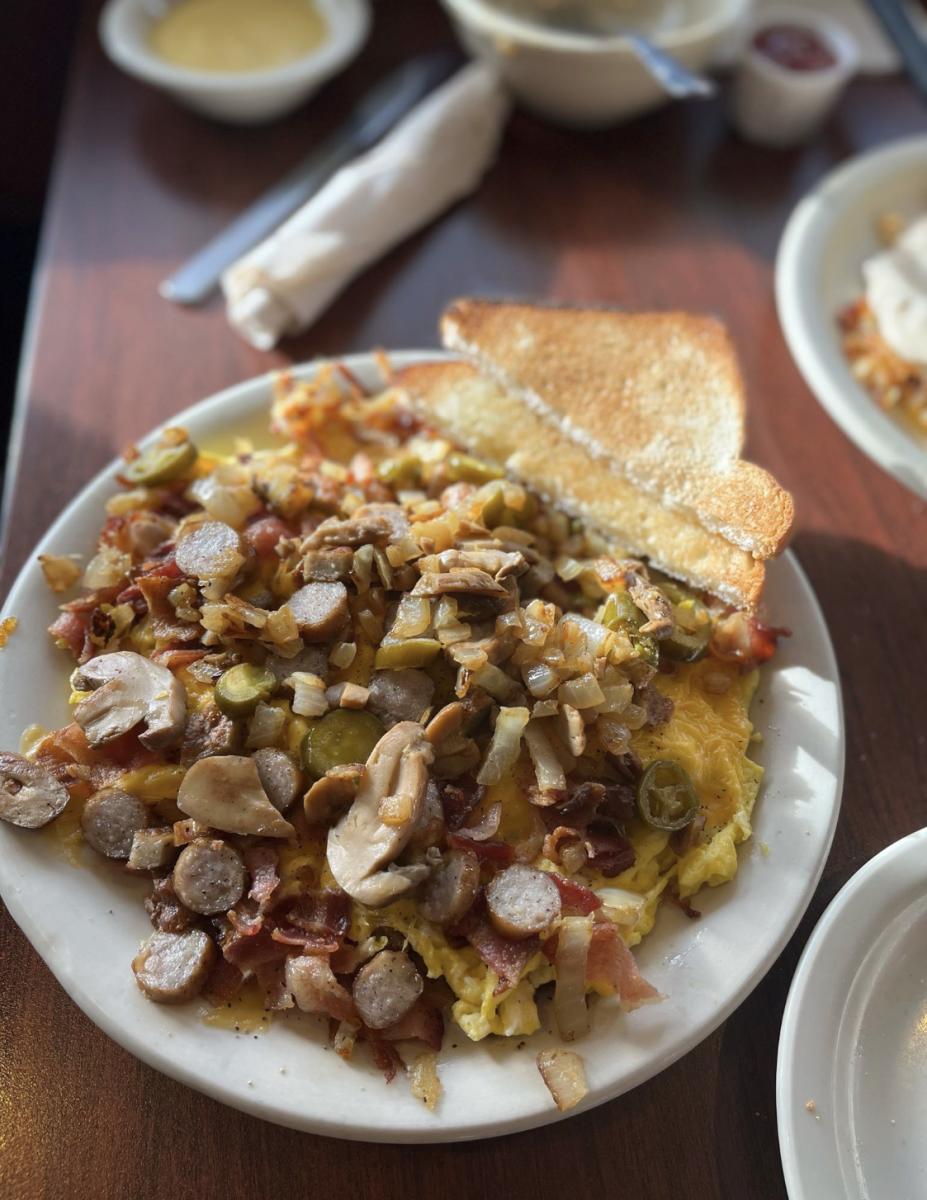 Chicken Club Sandwich. Club sandwiches are the Kings of sandwiches. And Mike's Place's club was absolutely delicious! They start with their hand breaded chicken breast and add bacon, swiss cheese, lettuce, tomato and mayo. I naturally got a side of honey mustard to go with this.. Forgot to highlight the bread used! White bun. All about a classic buttered white bun!! Option to add fries and make it a basket. Highly recommend that addition! Crispy crinkle cut perfectly salted fries were the perfect addition!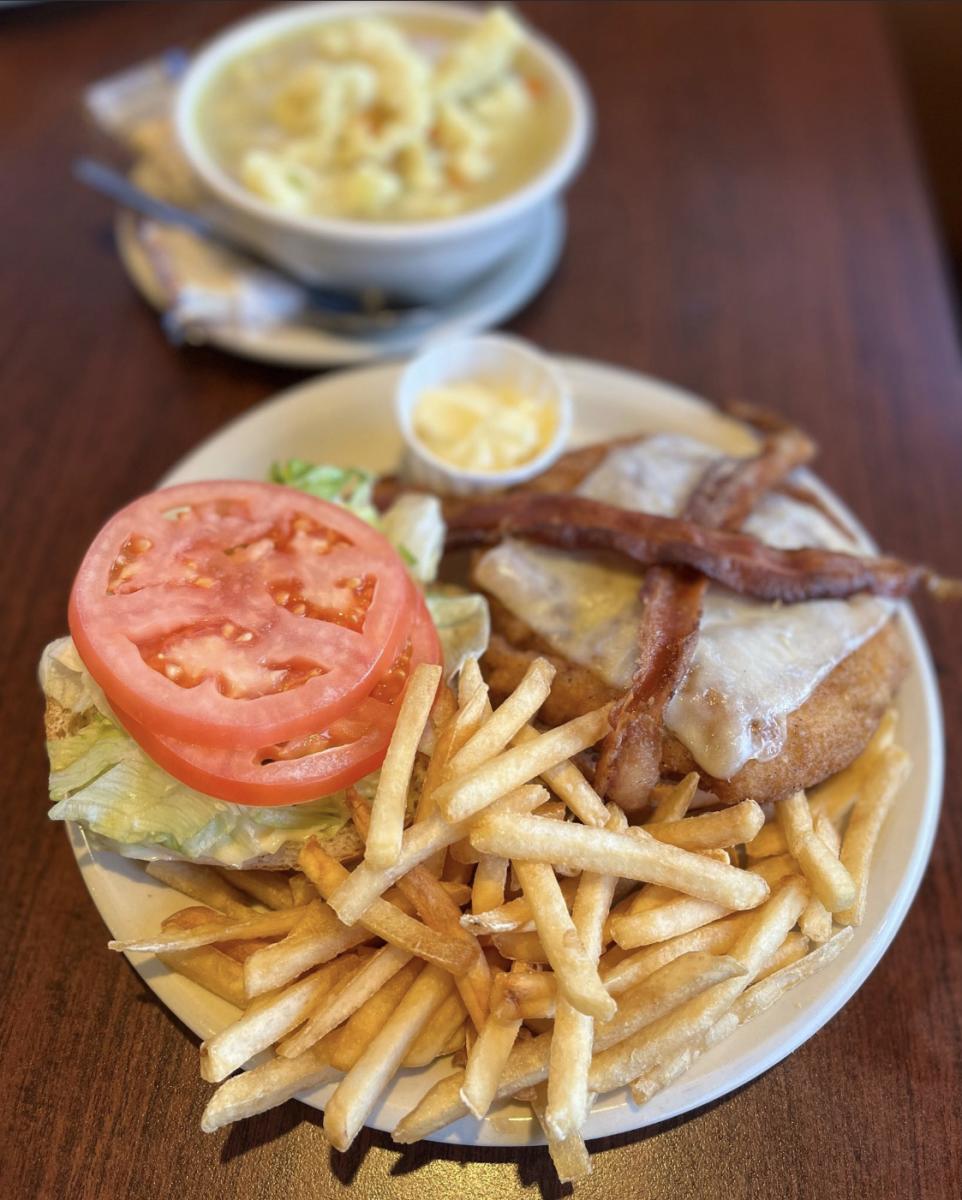 Soup. We are officially in soup season and I am here for it!! If you haven't tried Mike's Place homemade chicken dumpling soup, please stop reading this, and place an order!!! You're gonna wanna go ahead and order the quart to take home too for later! Absolutely everything you need in a chicken dumpling soup and this will definitely be a new staple in my fridge!!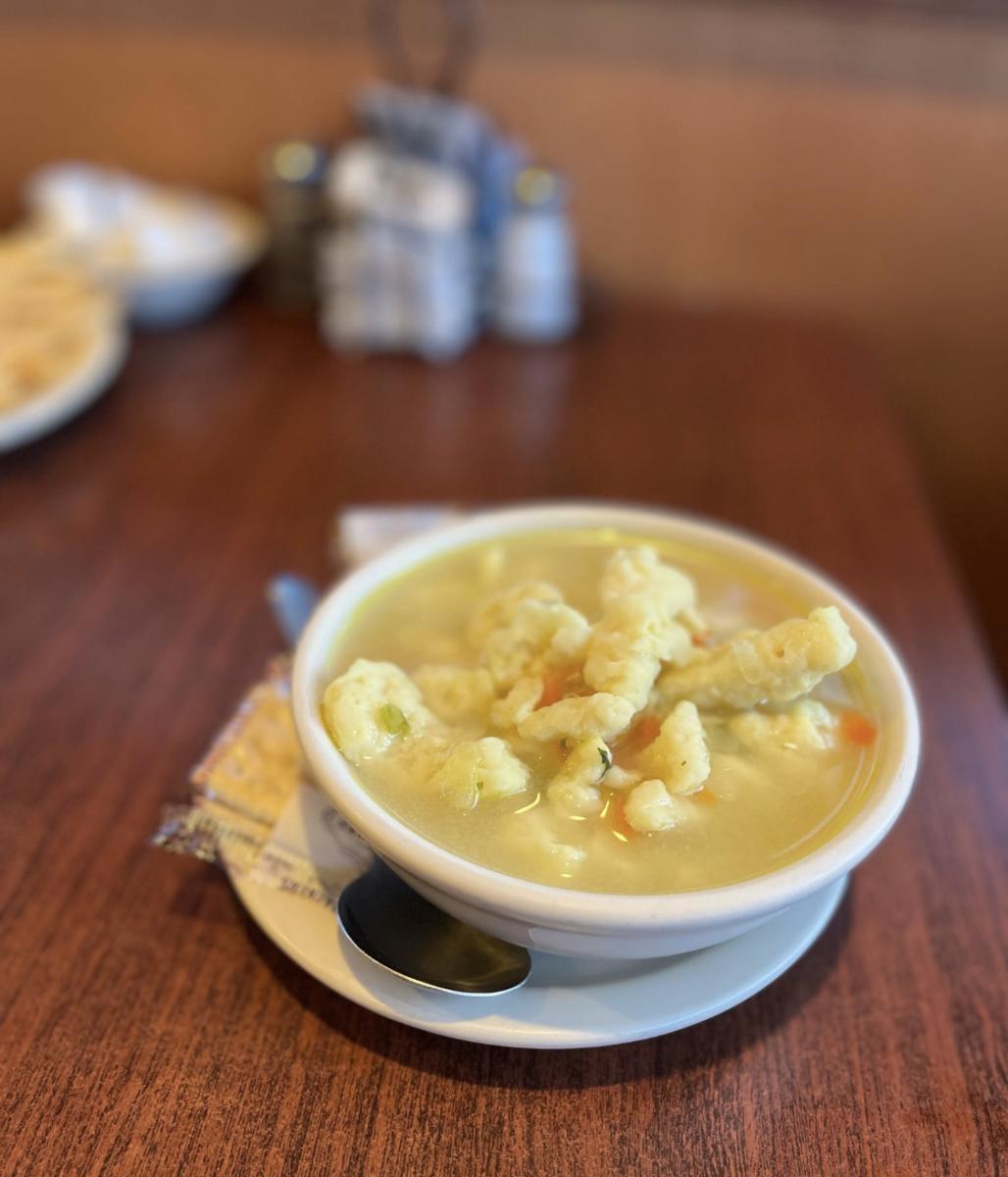 Salad. (Potato salad, but it's still a salad right?). I don't know what it is about potato salad, but it is my life mission to try quite literally all of them. It's hard to find a potato salad I don't like!! Theirs was my ideal balance of mayo/mustard and was right up my alley!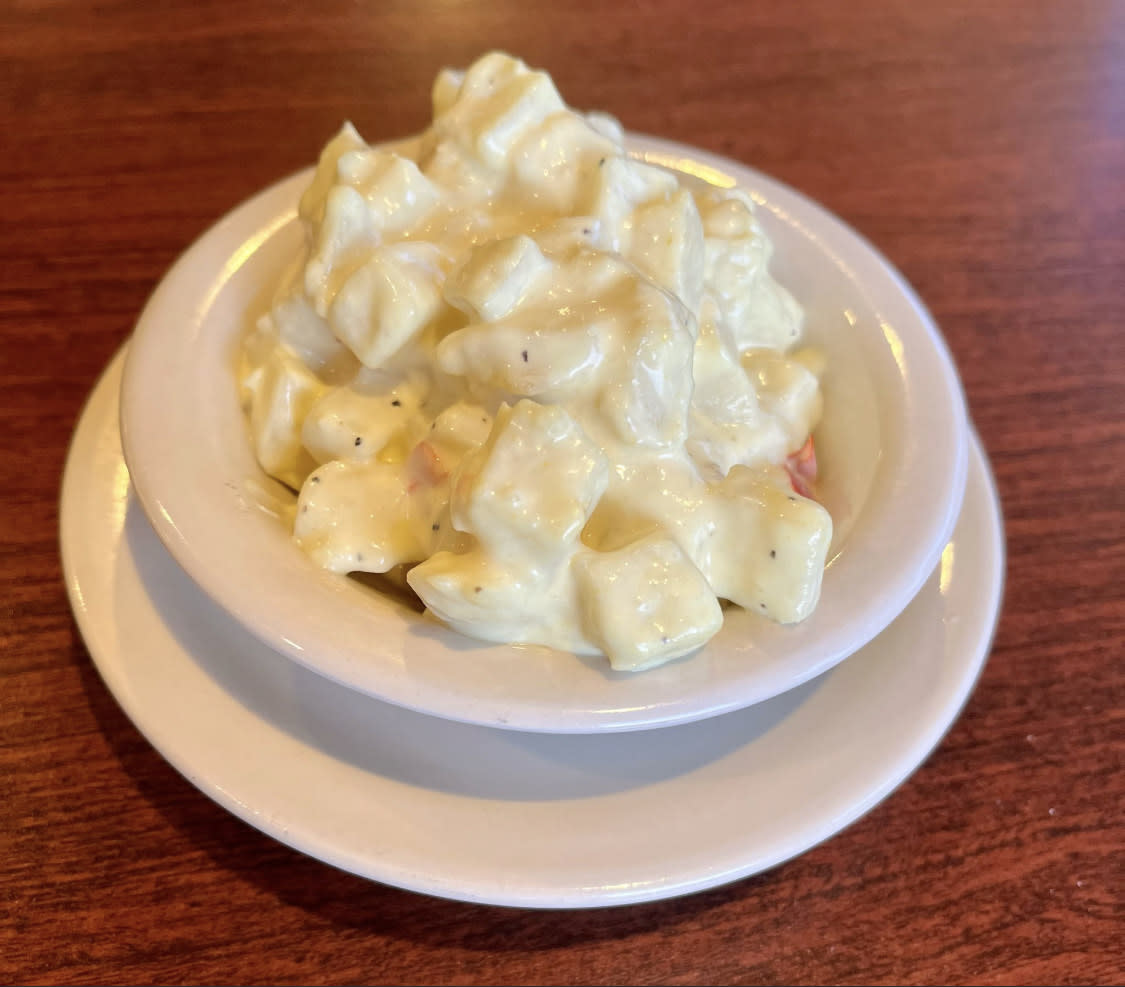 Patty Melt. PATTY MELT. Remember my love of american cheese? Well that was me deciding factor to get this little gem on their menu. It was a classic burger, smashed with grilled onions, american cheese and grilled on their rye bread. Not normally a huge rye bread gal, (team sourdough!), but this was fantastic!! If you are craving this classic, Mike's really delivered!! Sarah, my fantastic waitress, recommended this as it is her favorite and I am so glad she did!! (Hi Sarah!!)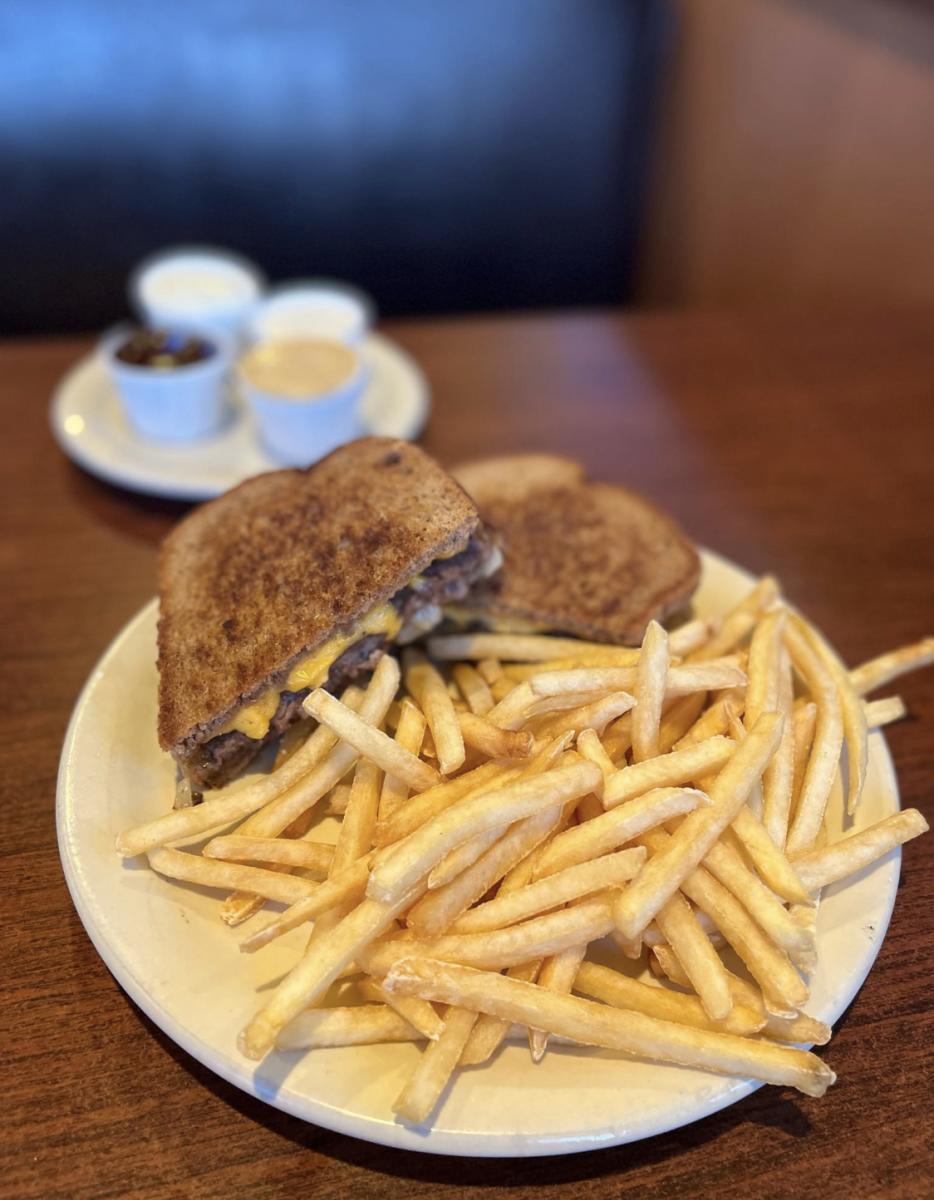 Bacon Cheeseburger. I know what you're thinking, "Really, a bacon cheeseburger?" But they add thousand island dressing to theirs so naturally I had to try it!! Is there anything better than thousand island on a burger? Not sure. This was absolutely delicious and the addition of the thousand island really set it apart from a normal bacon cheeseburger. Perfect grilled, toasted bun elevated this to a top choice here!!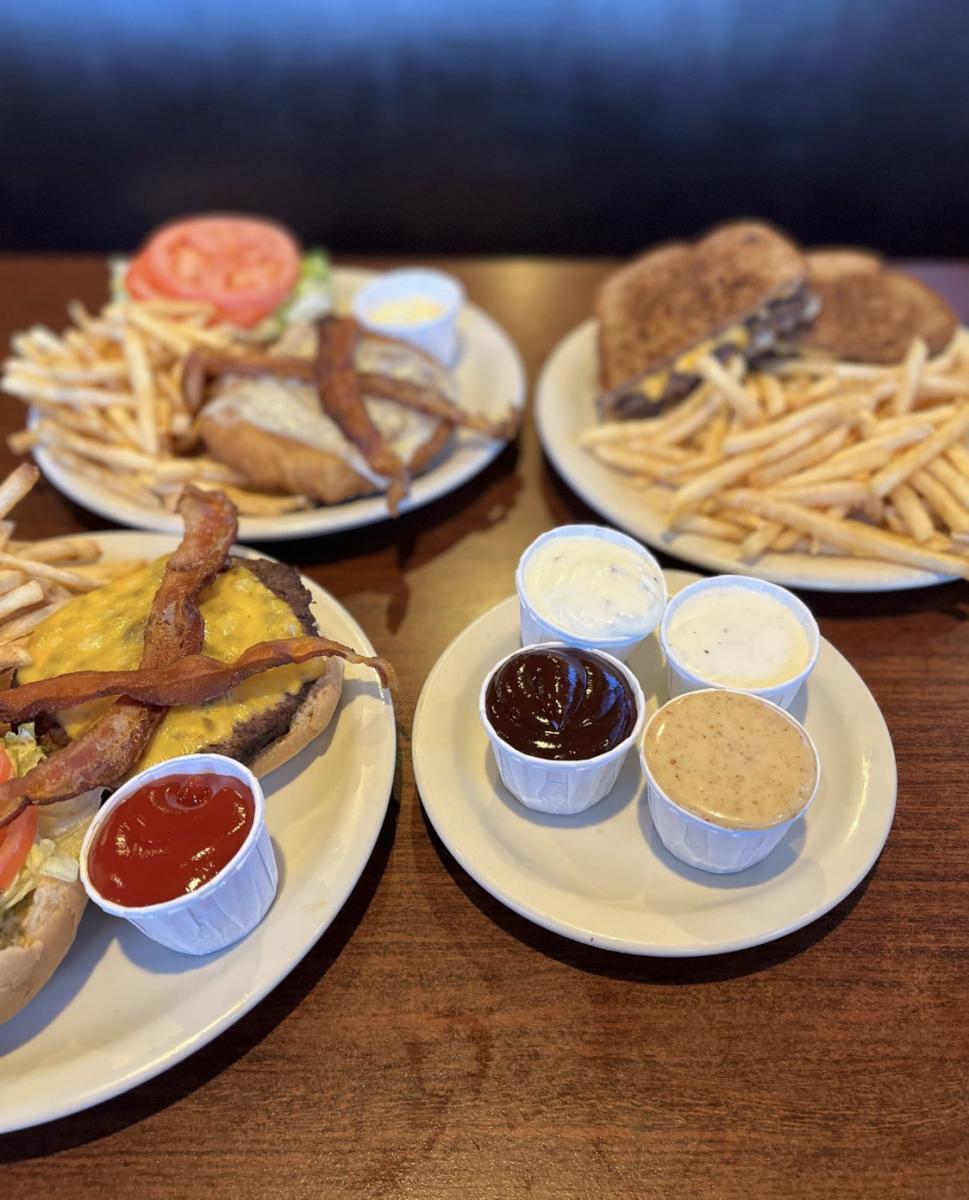 BUCKETS OF FISH. Looking to feed a family? Their buckets of fish to go are bound to please. Could easily feed a family of 4-6, and you have a choice of perch, shrimp or haddock! I didn't get pictures of this one, but I got the haddock and so good!!! It comes with their perfectly crispy/salted crinkle cut fries and your choice of coleslaw or a ½ gallon of their root beer!! Best idea for a fish fry for a crowd!! Tack on a court of their homemade soup and you're gonna be sittin pretty! On Friday's they serve their chicken dumpling, Wisconsin cheese and clam chowder!! Clam Chowder is next on my list to order!
If fish isn't your jam, you can also get their homemade broasted chicken in buckets to go!! Doesn't get much better than that!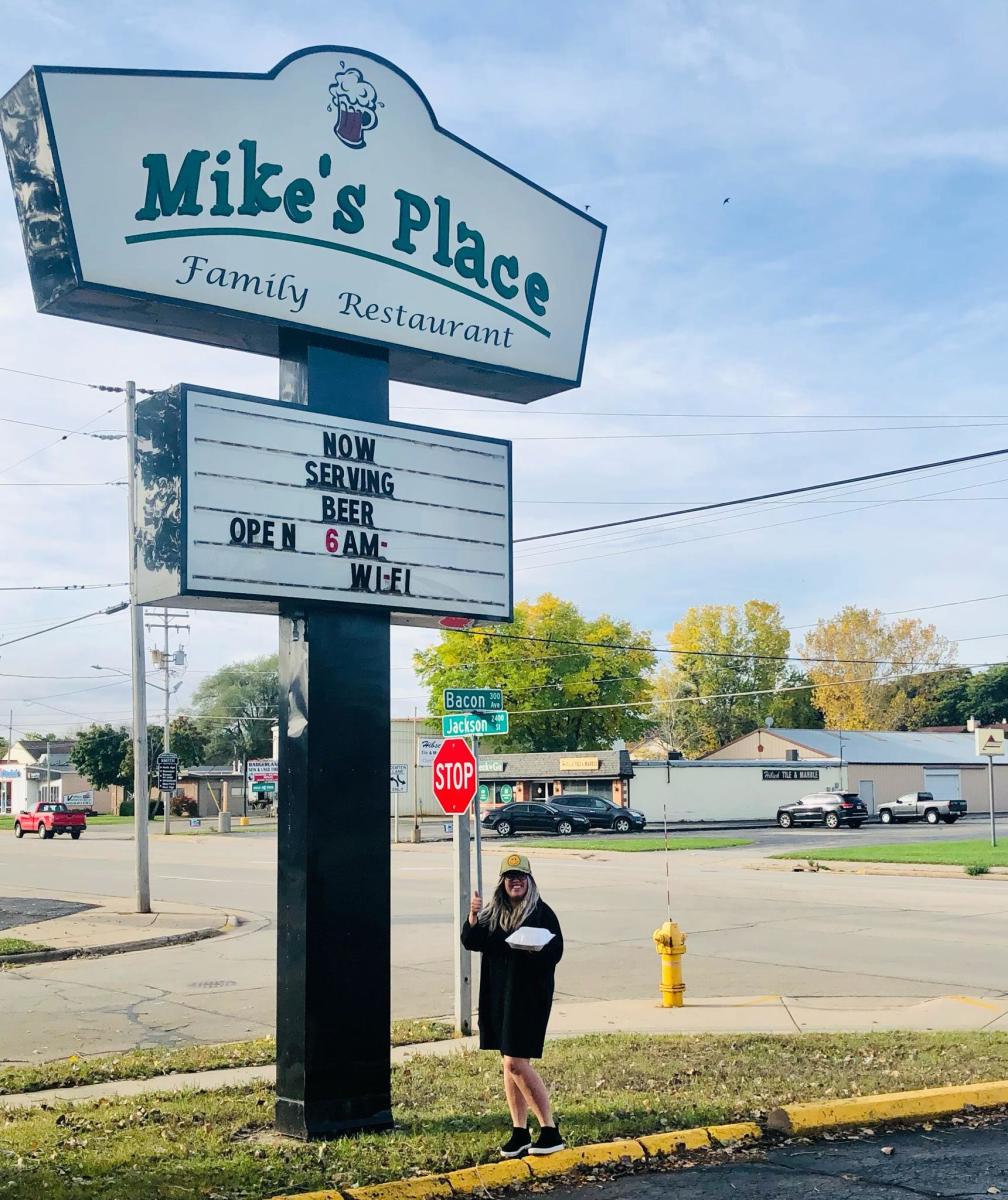 I truly enjoyed my time at Mike's Place. Their staff was unbelievably nice! Sara, Chef Mike and everyone really are top notch! Please go give this place at try and tell them all hi! Thank you for having me, Mike's Place!! Can't wait to hear your favorites!!  Make sure to tag Discover Oshkosh on Facebook and Instagram for a chance to be featured!
Stay the night in Oshkosh—click here for overnight options!