Did you know there's a holiday for mimosas? Originally started in 2014, National Mimosa Day is recognized each year on May 16th (not to be confused with the flower, mimosa). Mimosas are a staple for brunch, and can turn any meal into a festive occasion. Prepare to pop, fizz and clink in Oshkosh at any of the following restaurants to celebrate National Mimosa Day! 
Bar 430 offers a variety of mimosas that you can enjoy during brunch on the weekends. You can choose between a Hawaiian mimosa, strawberry lemon mimosa, traditional mimosa and so much more. You can purchase a glass or carafe of mimosas when you order as well as mimosa bottle service!
Beckets is a modern restaurant that changes their menu to reflect the season. Their Sunday brunch is the perfect meal to pair with a delicious mimosa or MEGAmosa!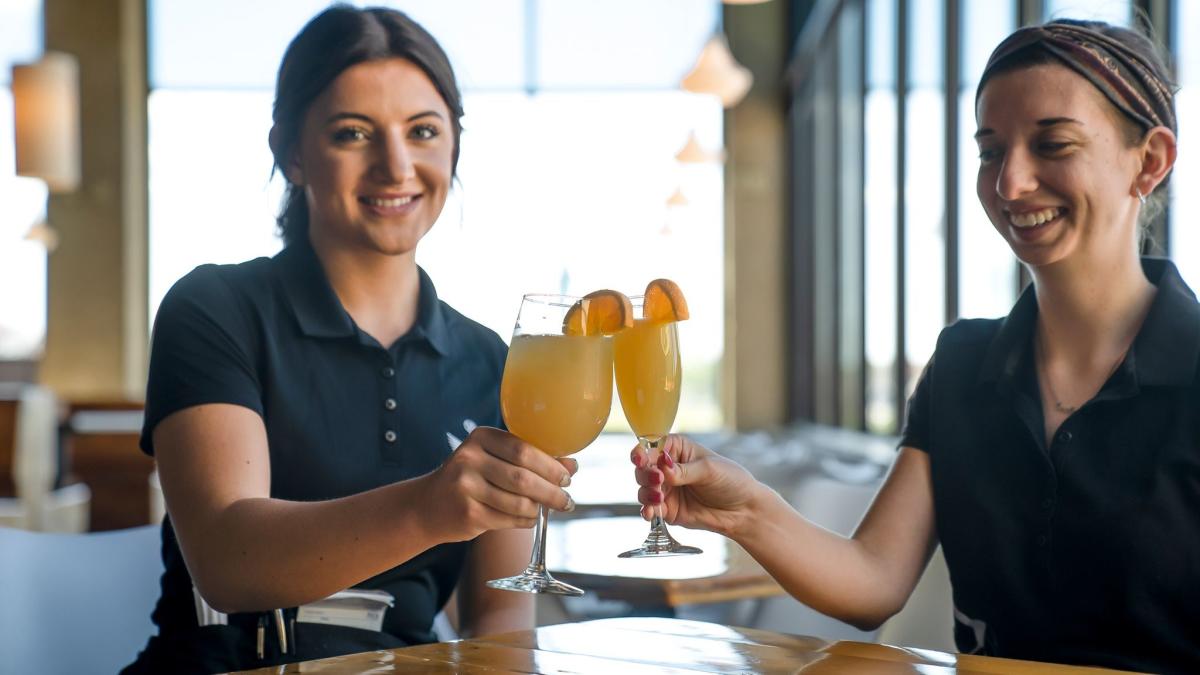 Brunch is served on Saturdays and Sundays from 9am-2pm. If you're looking for an option for bottomless mimosas, Chester V's should be on your list. Check out the bloody mary bar too!
Gabe's Wisconsin Kitchen & Tavern
Gabe's Wisconsin Kitchen & Tavern loves to create new twists of what we know as a mimosa. They also offer different seasonal sippers, which includes a variety of mimosas like a late-for-brunch lemosa, prickly pear mimosa, rosa mosa, and more!
Did someone say BOGO mimosa's? Greene's did! Check out the yummy breakfast menu and don't forget your mimosa!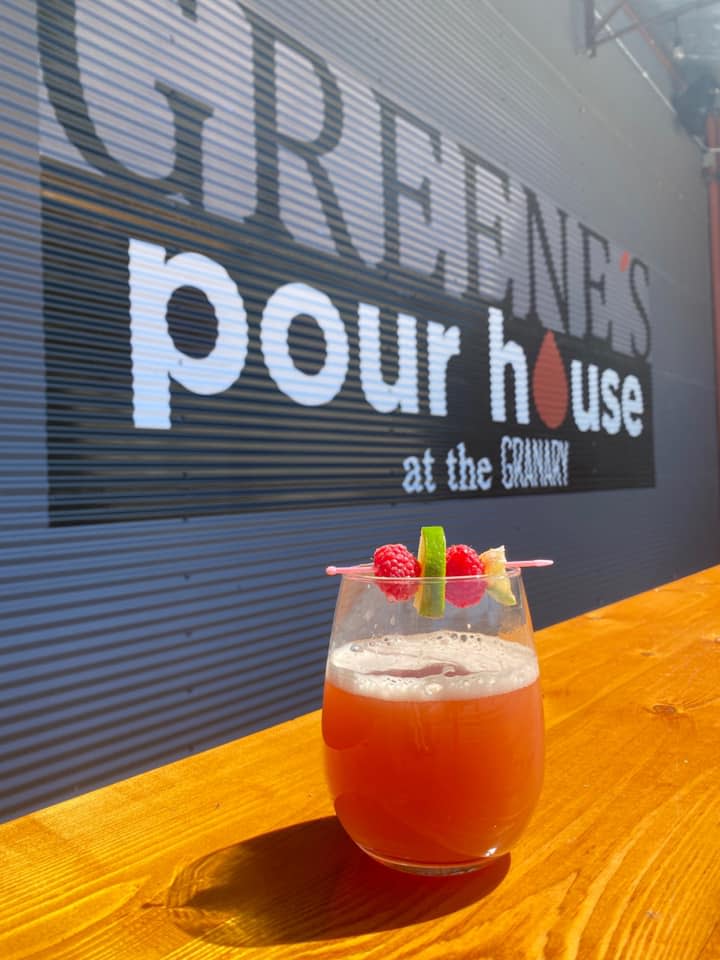 Ground Round is another hot spot for brunch in Oshkosh. You can opt to have your mimosa with orange, grapefruit, cranberry or pineapple juice. They even offer a brewmosa, which is Wisconsin craft beer and orange juice mimosa. 
Pilora's offers fun mimosas creations with variations of fruits and juices - enjoy in the cafe or take them out to the patio on a sunny day!
It makes sense that a supper club would have this boozy classic. They serve breakfast as early as 8am on Sundays. 
Enjoy your mimosa on the shoreline of Lake Winnebago. They offer individual mimosas and you can also order bottle service mimosas. Try a Ruby Red Grapefruit mimosa for a twist on a classic brunch cocktail!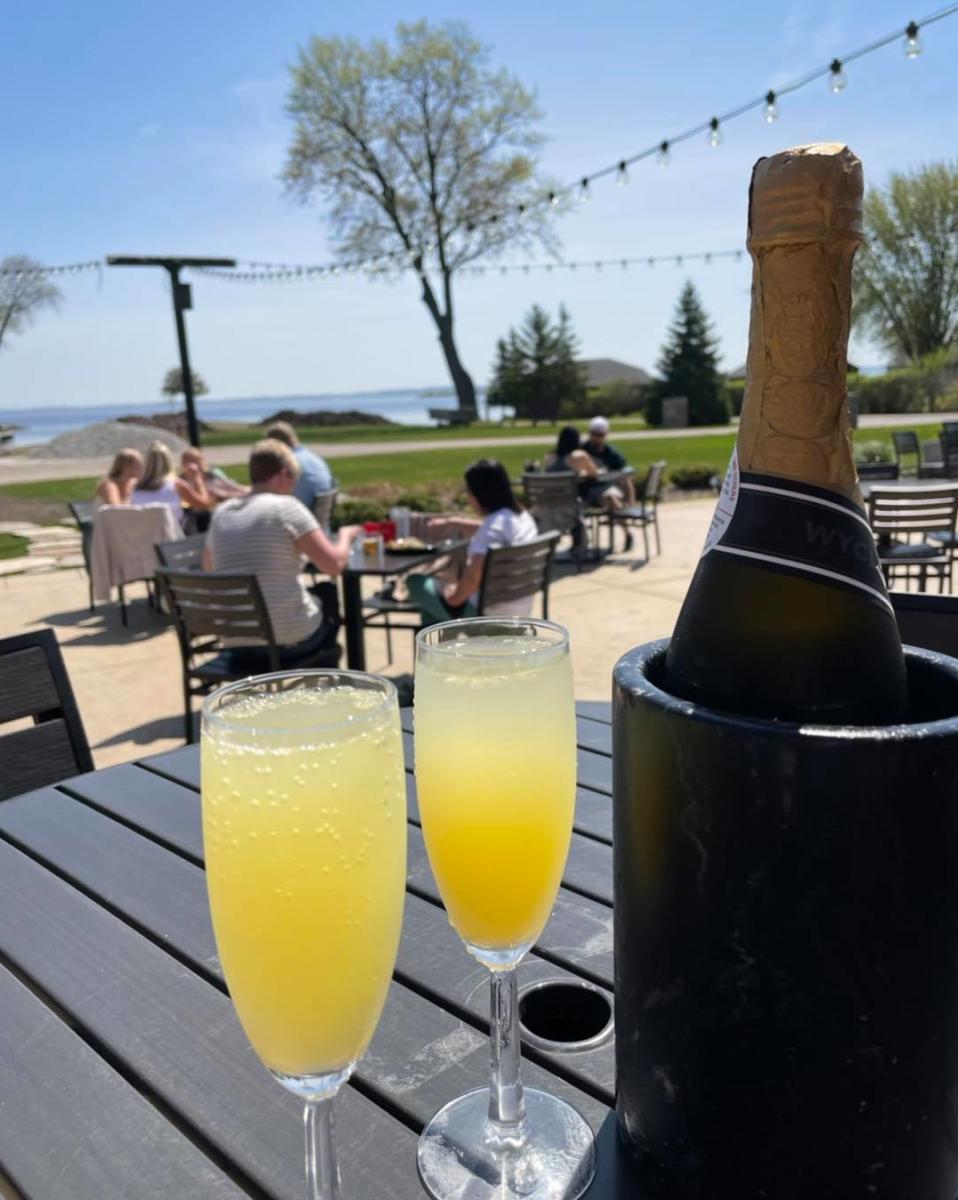 Stop by Winners for a yummy brunch and pair it with Winners bottomless mimosa's for only $9.99!
Did we miss any restaurants in Oshkosh that offer mimosas? Let us know in the comments. And make sure to toast to Discover Oshkosh on Facebook and Instagram for a chance to be featured!
Stay the night in Oshkosh—click here for overnight options!