October is full of falling leaves and falling in love. Spend time with your loved ones in Oshkosh while enjoying the changing colors of fall! We have a full list of things to do and places to see around Oshkosh! Check it out!
Start with Spooky Drinks at Ground Round
Ground Round at Rivers Edge has a limited time menu to spook up the Halloween fear. Try a Maple Cider Old Fashioned, Hocus Pocus Fizz, Witches Brew, Carmel Apple-tini, or Spiked Cinnamon Apple Cider! They look as freaky good as they taste! Cheers to the start of a perfect fall date night in Oshkosh.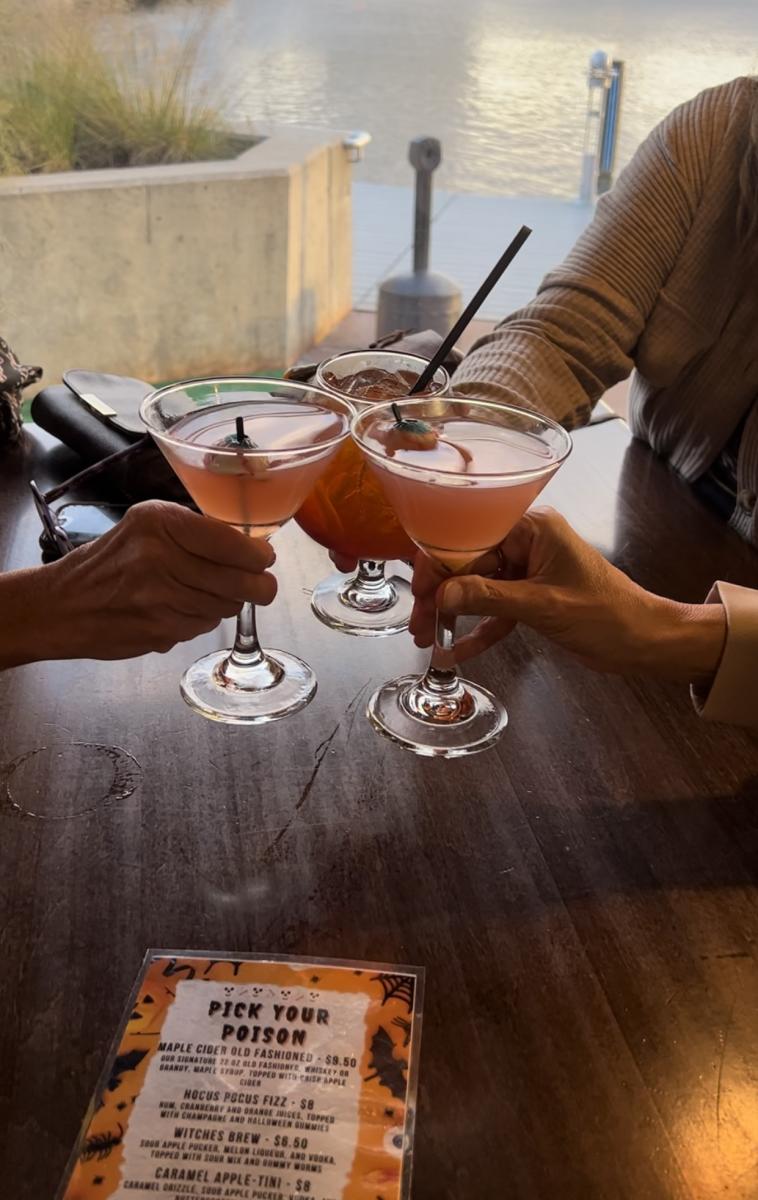 136 years of history and spirits fill the walls of The Grand. Take a date and experience the stories of a ditzy research professor; the woman-in-the-balcony, the despondent Shakespearian actor, the mysterious fortune teller, plus a surprise or two! If you are brave enough, take a chance speaking to the little boy in the basement—he may or may not choose to speak to you, but he loves the tours! Sip the fear away with Halloween themed drinks before or after your tour! Make your reservation HERE!
Go Bowling on the LANES at The Howard
Grab your date and bowl at the seasonally open bowling lanes at The Howard. The lanes are for guests 21 years+ in age with a unique bar to sip and bowl. Bowl in an upscale environment on Thursdays from 5pm-11pm and Fridays 5pm-11pm. Make a reservation for you and your date and soak up the Halloween spirit!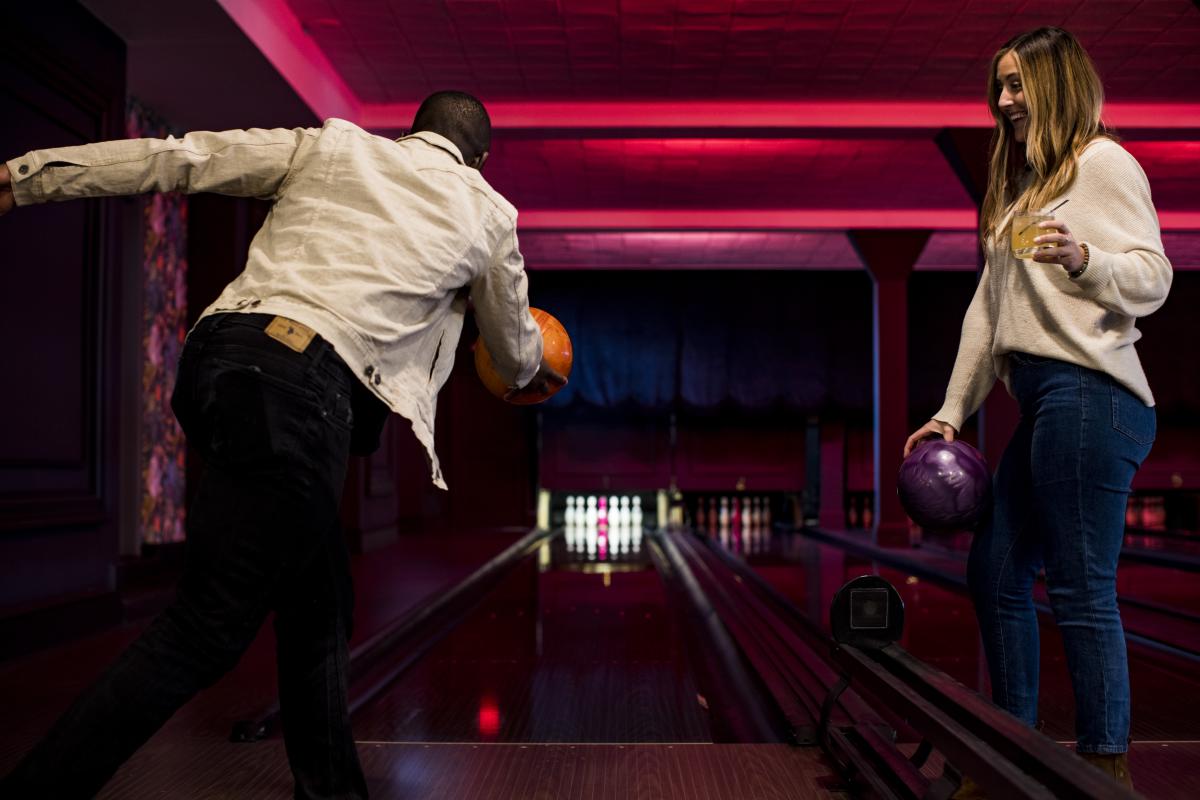 No matter your experience level, get in the spooky Halloween spirit tossing hatchets with your date! Make a reservation at Blades and Boards and bring in your own food or get anything delivered. Play all types of games and compete to the top of the leader board! Who doesn't love a little Halloween competition?
Pick your date up after dark and view the glowing illuminated sculptures by HYBYCOZO. 36 different sculptures fill the lawn of the historic Paine Mansion, illuminating the sky above Oshkosh. Join the ultimate experience and see 7 glowing rooms inside the mansion filled with sculptures and 17 different light settings. NEW Sunday through Thursday—mesmerizing, circus-style light dancers put on a show every 15 minutes in the outside gardens. End your night under the glowing Oshkosh skies. Make your reservation HERE!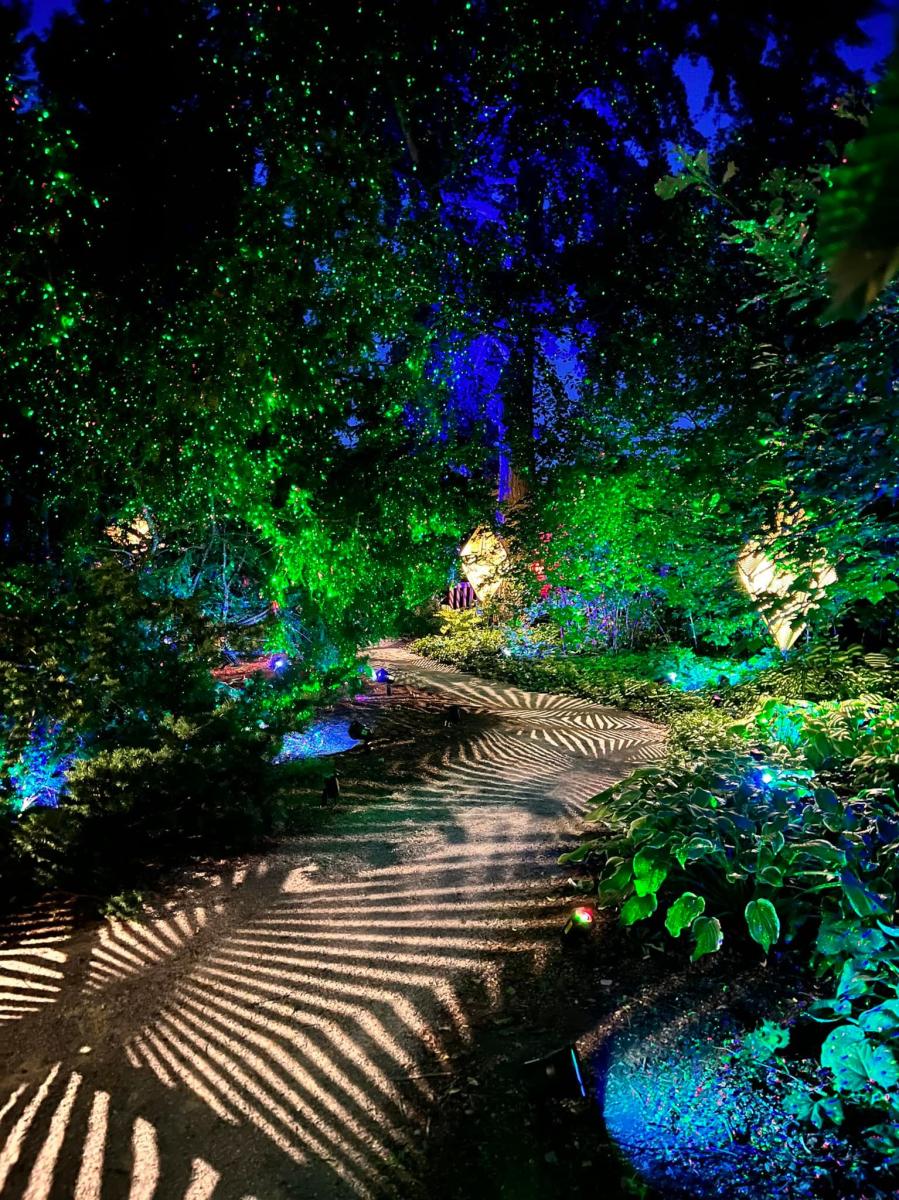 The Four Phantoms In Concert features an extraordinary quartet of performers, including Brent Barrett, John Cudia, Franc D'Ambrosio, and Ciarán Sheehan under the Music Supervision of two-time Grammy Award-winner David Caddick and Music Direction of Ryan Shirar. You have 3 days this October 27th, 28th, and the Grand Premiere on the 29th to see this amazing performance. Pre order your tickets HERE!
The Fox River Brewing Company is now offering private lunch and dinner reservations for their River Domes. These heated igloo-like shelters fit up to 10 people under the stars and next to the glistening river. Make your 90 minute reservation HERE— there is no rental fee but there is a food & beverage minimum. Grab a date, enter the dome, play your own music, and enjoy a lunch or dinner under the fall Oshkosh sky!
Share your fall date experiences in Oshkosh with Discover Oshkosh on Facebook and Instagram for a chance to be featured!
Stay the night in Oshkosh—click here for overnight options!