Calling all art lovers in Oshkosh!! You aren't going to want to miss the inaugural Oshkosh Art Collective Show April 16th at The Gibson Social Club! Even if you aren't an art lover, the event is free and has something for everyone!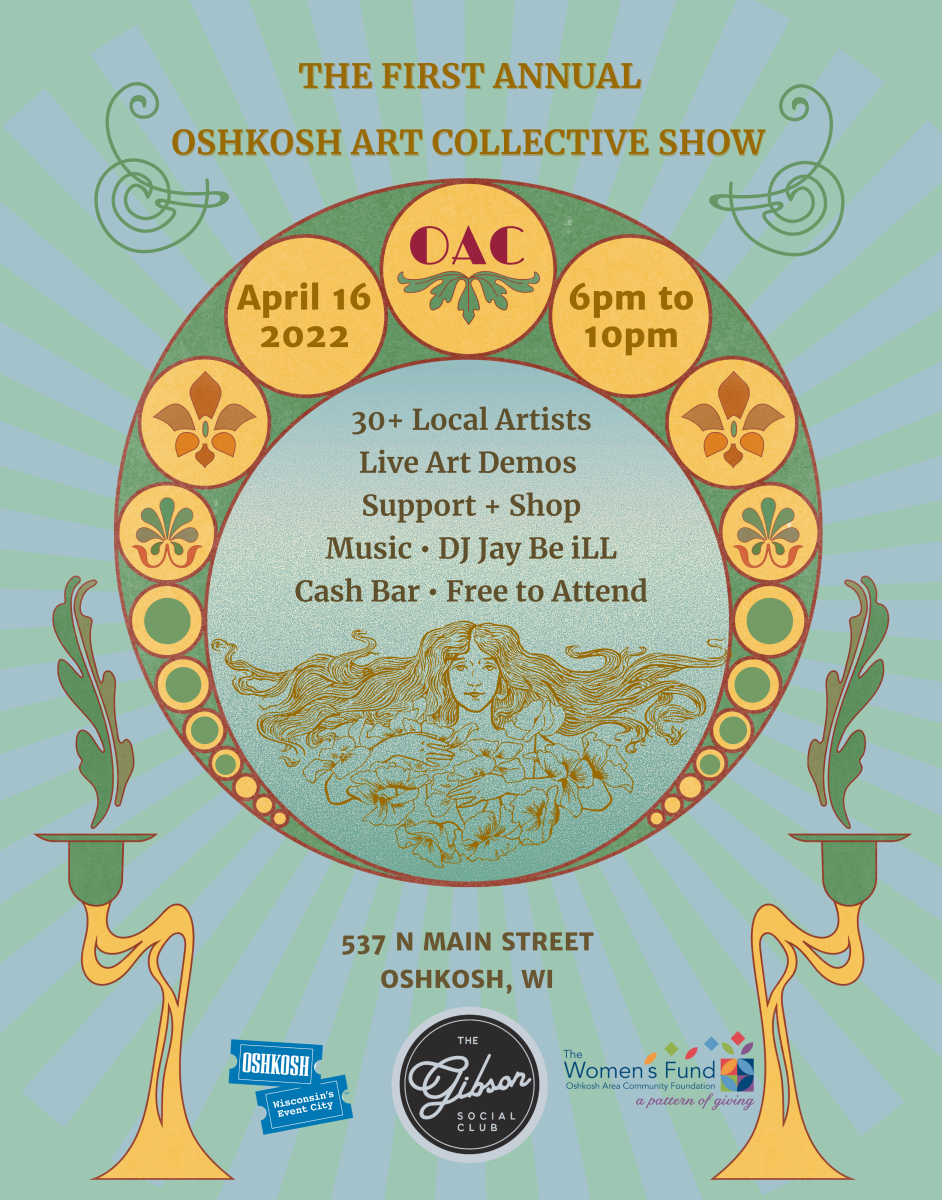 Jessica Lomena started the Oshkosh Art Collective three years ago after moving back to Oshkosh from Denver, she was looking to reinvigorate the art community! (You may have seen her work around town- the Oshkosh Octopus on the back of Ruby Owl Tap Room!) She was having a hard time connecting with like minded people- full time artists as well as artists who may not do art as a full time job but still had a strong passion for it. Jessica started out on Facebook and created an all inclusive space for anyone and everyone! There have been some artist meetups and even some arts supply swaps! Her main goal was to do an in person community event that supports and highlights local artists and gets the community excited about local art! Enter, The First Annual Oshkosh Art Collective Show!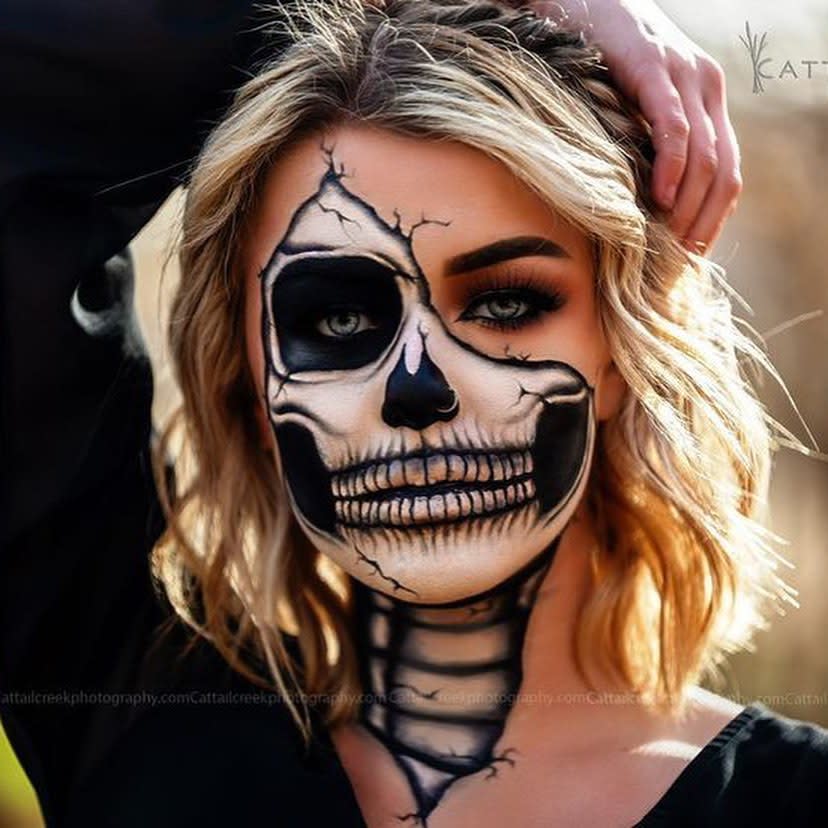 Sponsored by the Oshkosh Convention & Visitors Bureau, The Gibson Social Club and The Women's Fund the event is April 16th 6-10 pm at The Gibson Social Club! It will have 30+ local artists, live art demonstrations, a chance to purchase some of the art from the local artists, music from DJ Jay Be iLL, is free to attend and has a cash bar! The live art demonstrations include special effects makeup on live models, pottery demonstrations, portrait drawing and more! Since the show filled up so fast, the entrance to The Gibson will be turned into a group exhibit and have art hung all over for people to check out!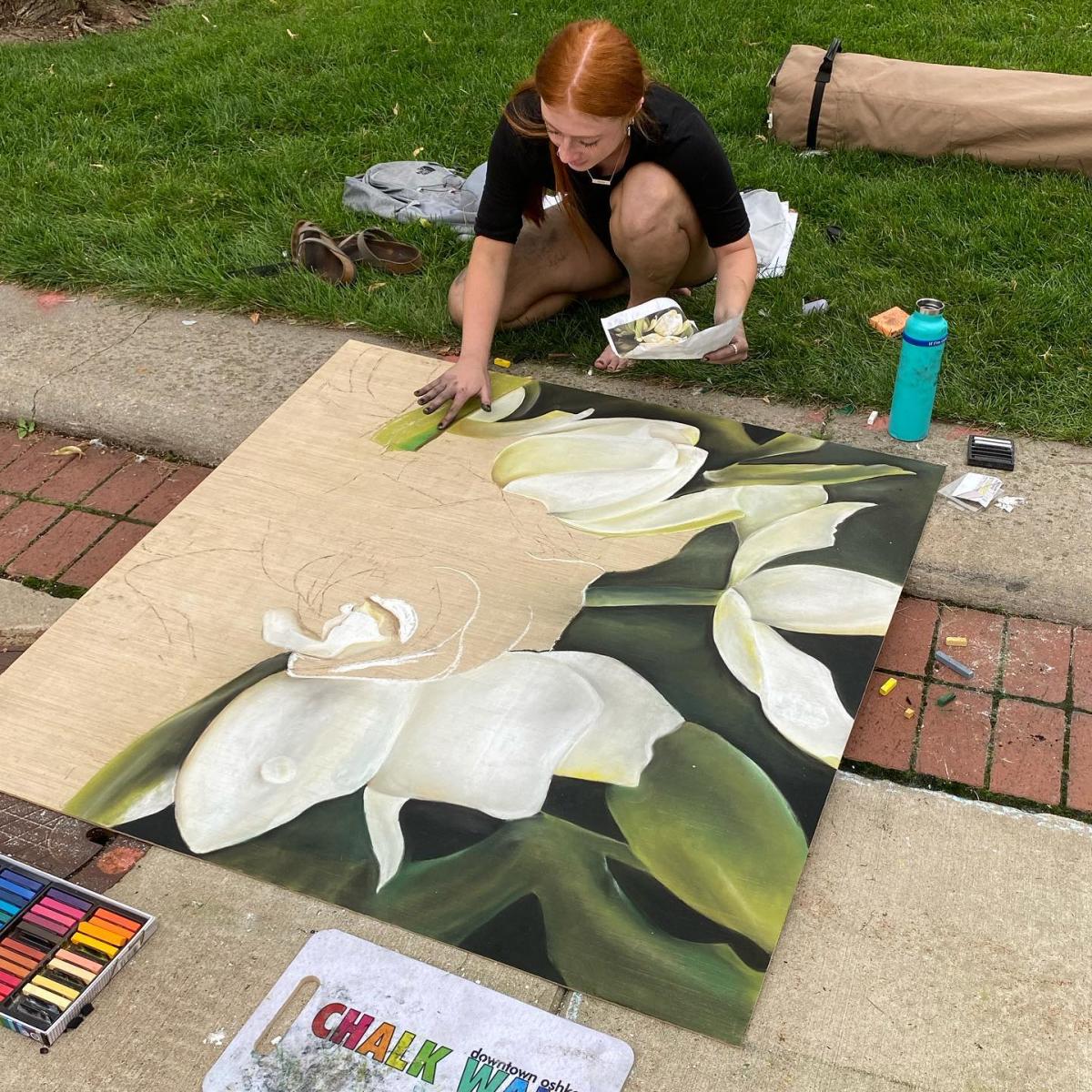 While the show is currently full for artists, she is looking for a couple local high school students that want to highlight their art! Email oshkoshartcollective@gmail.com for more information!! Follow Oshkosh Art Collective on Facebook and Instagram for information on the upcoming event, events to come and the chance to highlight your work!  We hope you all check it out and tag Discover Oshkosh on Facebook and Instagram for a chance to be featured!
Stay the night in Oshkosh—click here for overnight options!