Battle on Bago is 16 this year!!! Never heard of Battle on Bago? It is the Largest Ice Fishing Tournament in the Midwest and is a guaranteed fun time for you and your family! Between ice fishing, music, fish fry's and countless prizes/raffles, this is an event you aren't going to want to miss! Check out our Top 5 reasons for celebrating 16 Years of Battle on Bago!!


1. Full Weekend of Fun
Battle on Bago brings fun for the whole family! Fishing contestants have the opportunity to purchase multiple tickets with each ticket being good for one fish entry. Prefer to stay warm? Purchase raffle tickets and hang out in the heated tent Friday and Saturday- tent opens up at 5 pm Friday! Bring the kids for some ice fishing fun - enjoy live music, drinks and even a Friday night fish fry!
 
2. Over $275,000 in Prizes
One of the most unique aspects of Battle on Bago that sets this ice fishing tournament apart from others is that the prizes aren't determined by the top ranks. The weight of your fish (which may be a walleye, white bass, bluegill, or panfish) determines your position on the board. Over 440 prizes are scattered throughout the rankings with the 1,000 slot winning a brand new 2023 Truck with an option of either a Chevy, Dodge, or Ford! Other prizes include 5 $10,000 cash prizes, a Lund boat, and so much more - totaling over $275,000 in prizes. With the way the prizes are structured - everyone has a chance to win!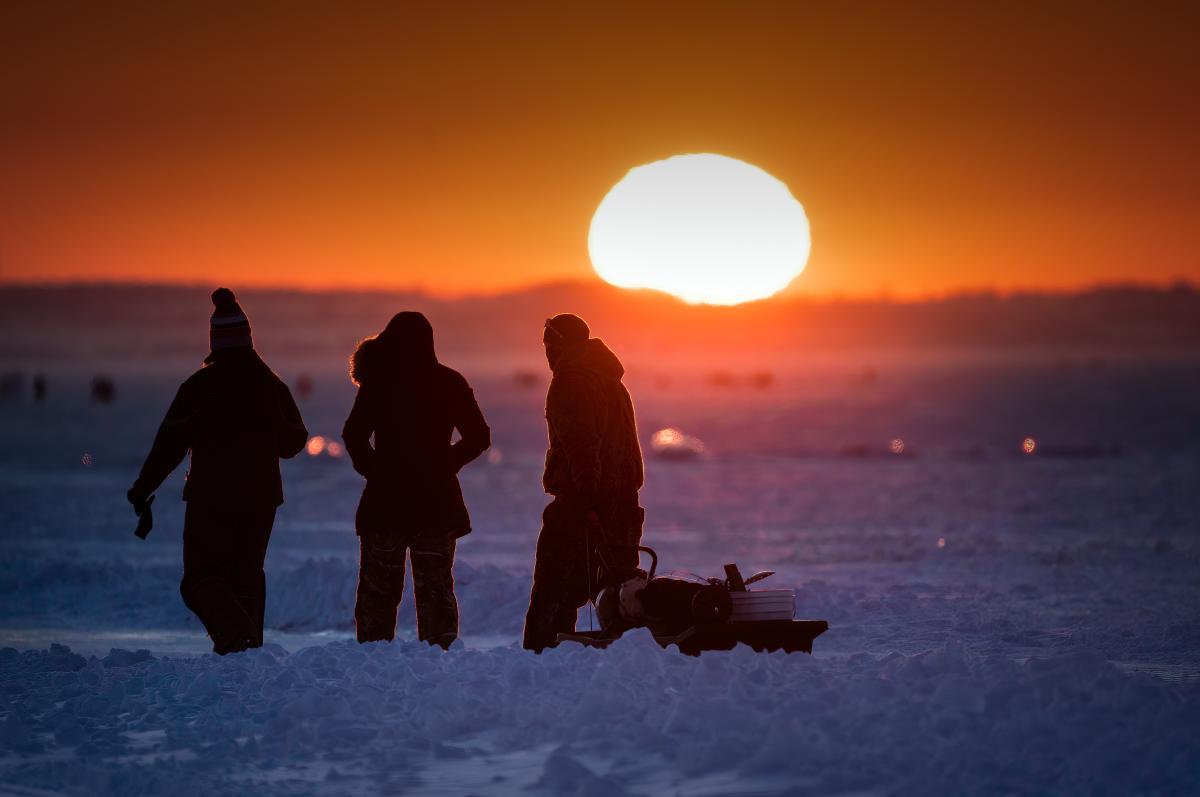 3. Friday Night Entertainment
No fishing tickets are required to join the tent fun on Friday night! While the fishing tournament begins Friday at 6am, weigh in takes place from 4-8pm with a good old Wisconsin fish fry offered from 5-10pm. Battle on Bago brings a 25ft rolling kitchen and serves over 1,000 plates of fish Friday evening! Fun fact - the tent for Battle on Bago is one of the largest tents in the state of Wisconsin at almost 40,000 sq/ft!
Enjoy drinks and live music from 7:30pm-11pm featuring ROAD TRIP! No admission fee is required to join in the heated tent festivities for the evening.
 
4. New Additions Each Year
With the 16th annual Battle on Bago taking place - each year brings something new to the fishing tournament. This year, Traeger Grills will be on the lake cooking Friday and in the tent Friday afternoon and Saturday.
 
5. Supports the Community
Battle on Bago is not only a fun fishing tournament, it's also a great event that brings the community together. With over 12 different service groups and organizations working the fish fry and bartending, it's a great event that includes a wide range of organizations. In addition, Battle on Bago donates fish to many local organizations and nonprofits within the area such as the food pantry and the Christine Ann Center.
After this year, Battle on Bago will have raised close to $2 million in net proceeds since its debut in 2007!
Bring your Battle on Bago tickets to the following places for deals all weekend long!
Game Time Sports Bar - show your Battle on Bago ticket between Feb 14-19, 2023 for one free draft beer OR 10% off tabs greater than $25. Plus get a raffle entry for a drawing held on Friday at 8pm (must be present to win).
Be sure to check out the fun and tag Discover Oshkosh along the way! We can't wait to see you out there- Happy Fishing!!!
Stay the night in Oshkosh—click here for overnight options!