The unique breweries in Oshkosh offer year-round fun with a variety of tasty brews. Fun fact: All of our Oshkosh breweries have outdoor seating & have pet-friendly patios!  
On May 29th, 2015, Bare Bones Brewery opened its doors bringing the first craft brewery to Oshkosh in nearly 20 years. Founded by Dan and Patti Dringoli, Bare Bones strives to push the envelope with their unique take on American styles crafted by Head Brewer Jody Cleveland. Located in the town of Oshkosh, just off of the Wiouwash State Trail, Bare Bones provides a quality beer drinking experience off the beaten path.  Bare Bones roasts their own coffee beans and they can be purchased at the brewery. Cheers to a great beer on the outdoor patio!
Some of Bare Bone's brews include an American Amber Ale, Dog Daze (American IPA), Happy Tail Cream Ale and many seasonal beers such as Dirty Snout Summer Stout, Bitch in Heat and Hurricane Dan! Their most recent release is the Oshkosh Lager. Oshkosh Lager is crisp, refreshing, and brewed in the same style as the classic, pale lagers that made Oshkosh famous for its beer. This smooth, easy-drinking lager will appeal to anyone who still loves the taste of a real beer. Bare Bones also hosts live music events, follow on Facebook for upcoming events.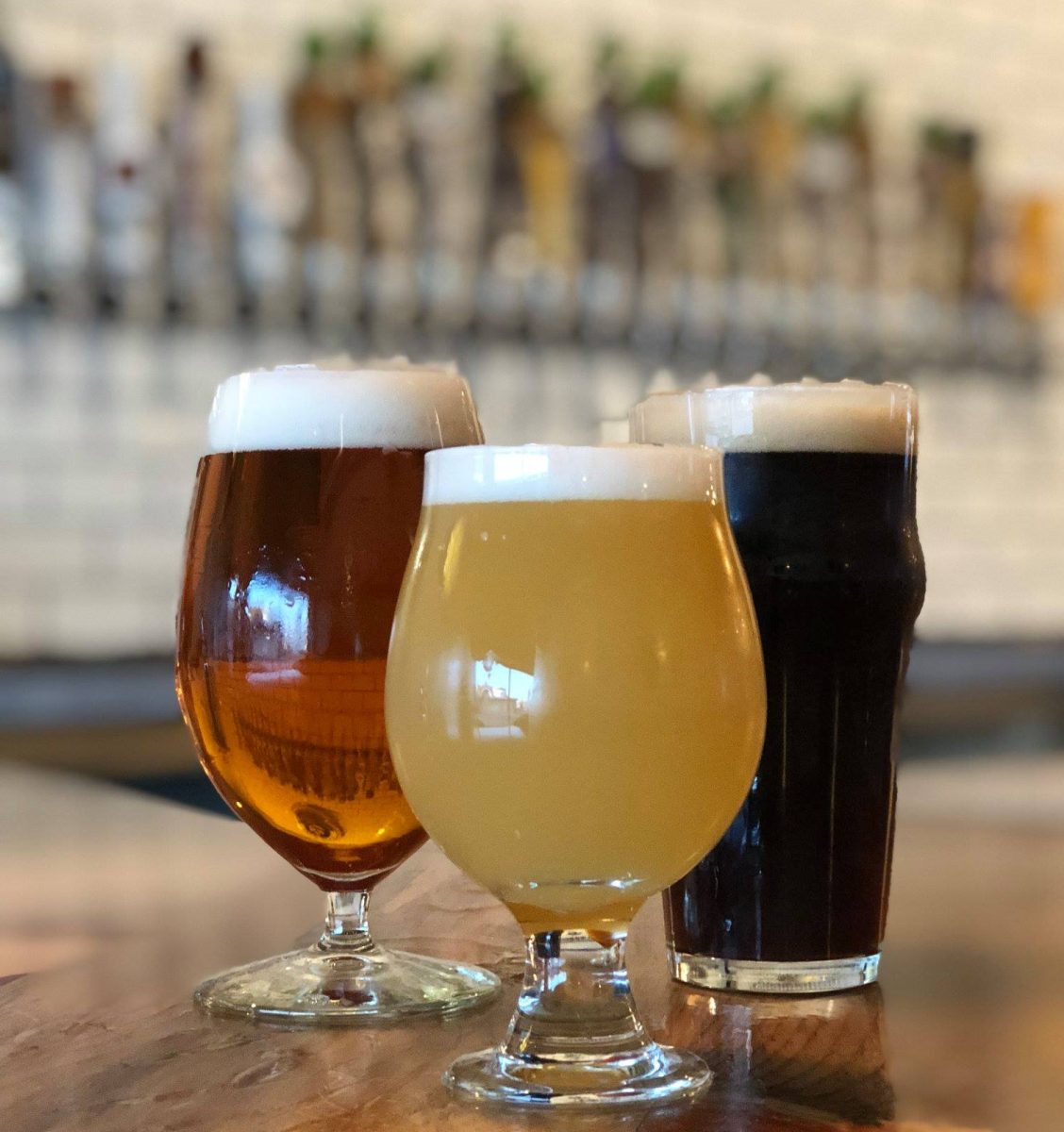 Between 1856 and 1882, the original Oshkosh 'Fifth Ward Brewery' stood at the southeast corner of Algoma Boulevard and Vine Avenue. Zach Clark and Ian Wenger had no idea that when they began brewing in the basement of Clark's college house on the UW-Oshkosh Campus in 2012, they were doing it in the shadow of the original Fifth Ward Brewery which had stood only one block north of them, 130 years earlier.
Fifth Ward Brewery reopened on South Main Street in 2017. Since then, Zach and Ian have been brewing beers that explore the boundaries of style and tradition, as an expression of who they are, where they're from, past experience and their vision for the future. Some of these brews include Comb & Crocus (Honey Saffron Wheat Ale), Burl Brown (Cinnamon Molasses Brown Ale) and 842 Pale (Dry-Hopped American Pale Ale). You're also going to want to give their seasonal beers a taste. Follow all the Fifth Ward fun on Facebook. Watch for their Beer Garden events or enjoy the outdoor patio all summer long!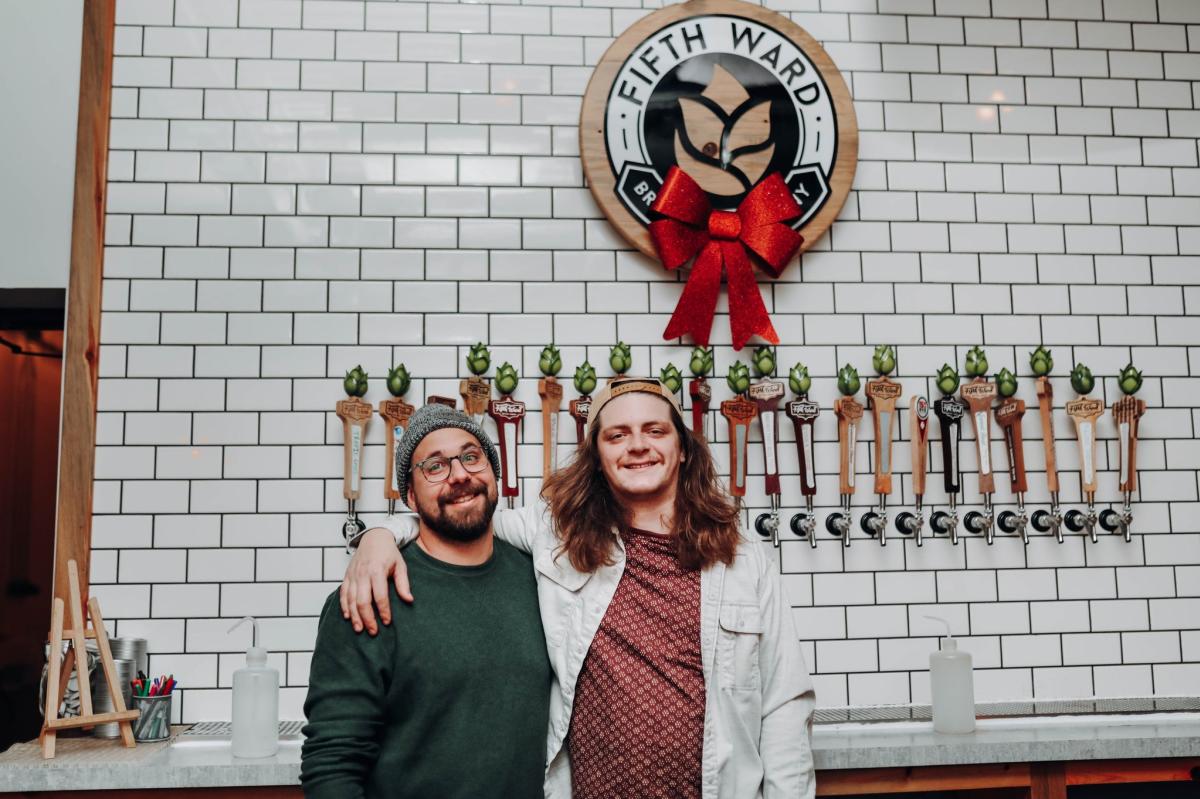 Fox River Brewing Co. (FRBC) opened on the shores of the Fox River in 1995, the first brewery to open in Oshkosh since 1913 and since then has been Oshkosh's most recognizable brewery in a city with deep roots in brewing fine beers dating back to the mid-1800s. FRBC features an inviting indoor bar & outdoor seating with spectacular views of the Fox River. FRBC is home to their signature Blu Bobber (Blueberry Ale), along with newest Bobber collections, Red Bobber (Raspberry) and White Bobber (Cherry Apple Hard Seltzer). The Brewery & Restaurant boasts water views throughout the multi-tiered restaurant with an expansive patio, tiki bar and guest boat docking. Two bars inside and dining options that vary from window seats, our semi-private river room, and more laid back TapRoom. In addition guests will find a variety of tap beers, including Reel it In IPA, Marble Eye Scottish Ale, and seasonal sections like Foxtoberfest and Vixen's Vanilla Cream Ale. Open seven days a week the menu features salads, burgers, pizzas and entrees along with an extensive wine and liquor selection. Be sure to follow FRBC on Facebook for all the latest fun!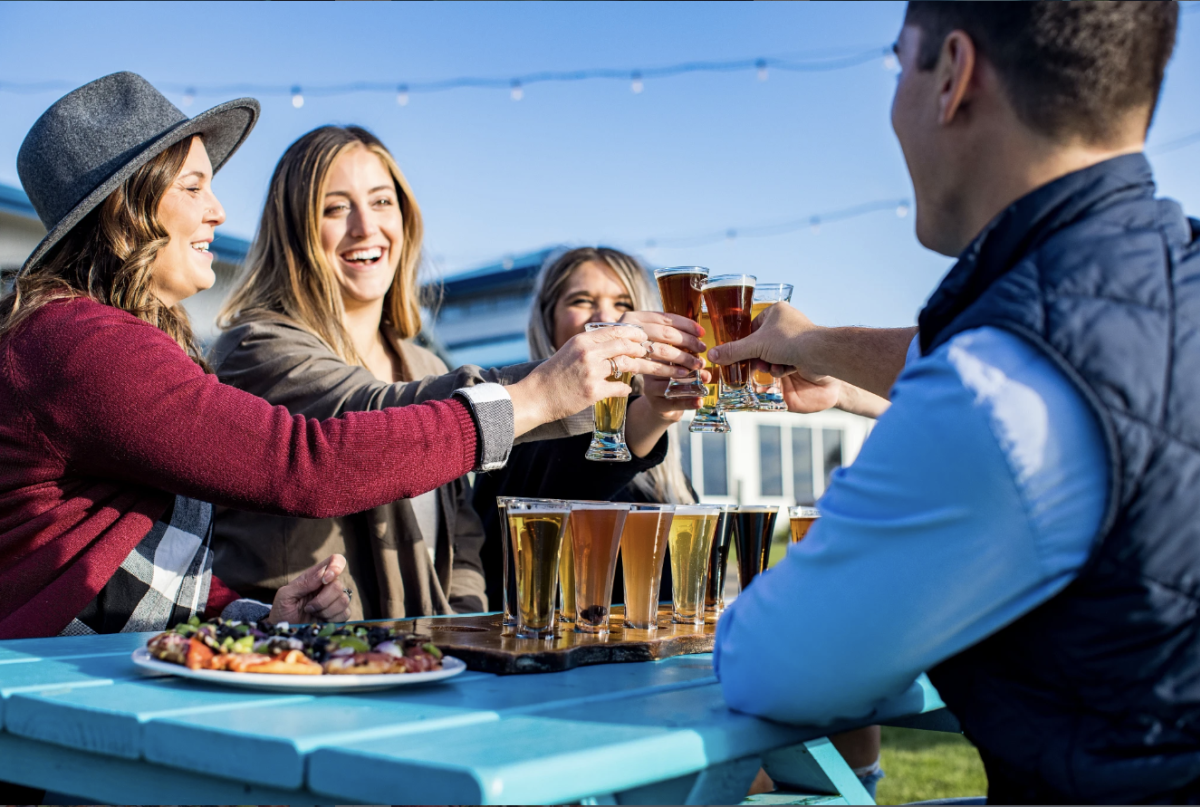 Oshkosh Beer Blog
Interested in learning more about Oshkosh Beer?  Check out Oshkosh Beer blog for interesting stories, history and updates on Oshkosh Beer.  The blog is written by local beer expert, Lee Reiherzer.  Lee also wrote a book called, Winnebago County Beer.  The book tells the full history of beer and brewing in Winnebago County, Wisconsin. It's now available at Caramel Crisp Corner in Oshkosh, Bare Bones Brewery in Oshkosh, and at Fifth Ward Brewing in Oshkosh. You can also order online, by clicking here.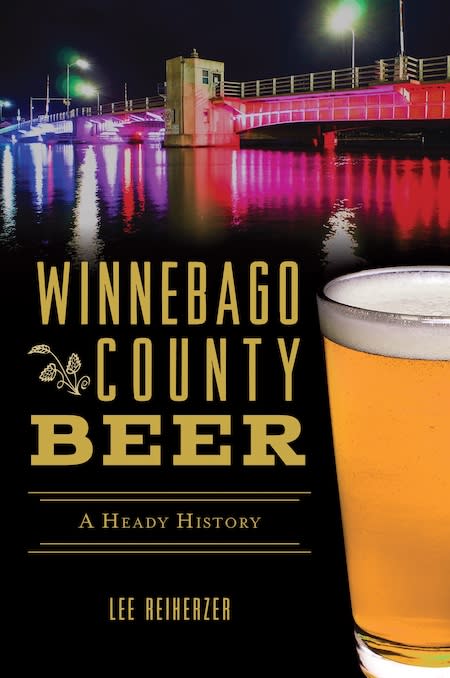 Whenever you are enjoying Oshkosh Beer, please share your experiences by tagging Discover Oshkosh on Facebook and Instagram for a chance to be featured!
Stay the night in Oshkosh—click here for overnight options!