Have you heard about the Pizza Matrix yet? If not, it is a profile on Facebook ran by three men determined to try every slice of pizza offered in Oshkosh. You read that right, EVERY slice!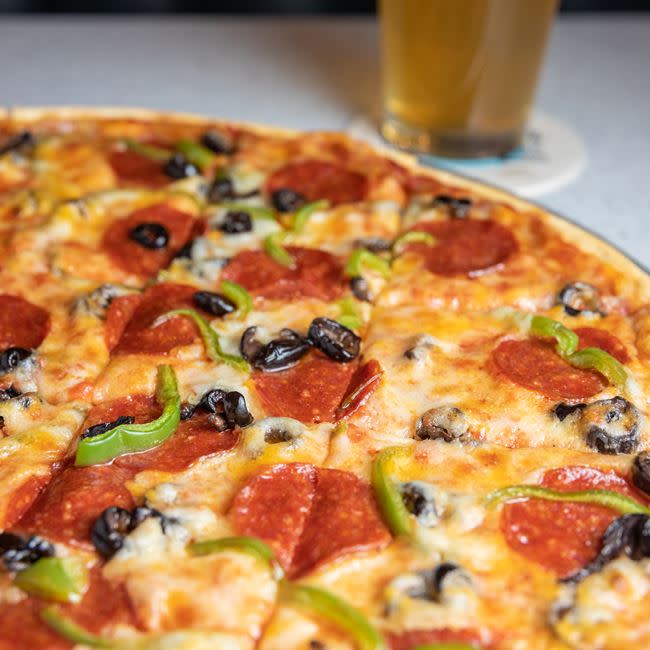 The founders of the Oshkosh Pizza Matrix include Aaron Bohnsack, Jared Jungwirth, and Luke Kunde. They are friends and co-workers at Basler Turbo Conversions in Oshkosh.
We recently caught up with Bohnsack to ask him how the Oshkosh Pizza Matrix began. His response: "Well, we all really like pizza and often order lunch together. As we were eating different pizzas at work, we often compared the pizzas based on past pizzas we had eaten. We would normally each throw out a number from 1 to 10 on how good we thought the pizza was. The score exchange normally took place in the hall at work as we passed each other. You would often hear, 'oh man, that pizza hit the spot today, I'm thinking mid-eights' or something like 'that pizza was a four at best.' Then one day, the idea to score every pizza in Oshkosh came up."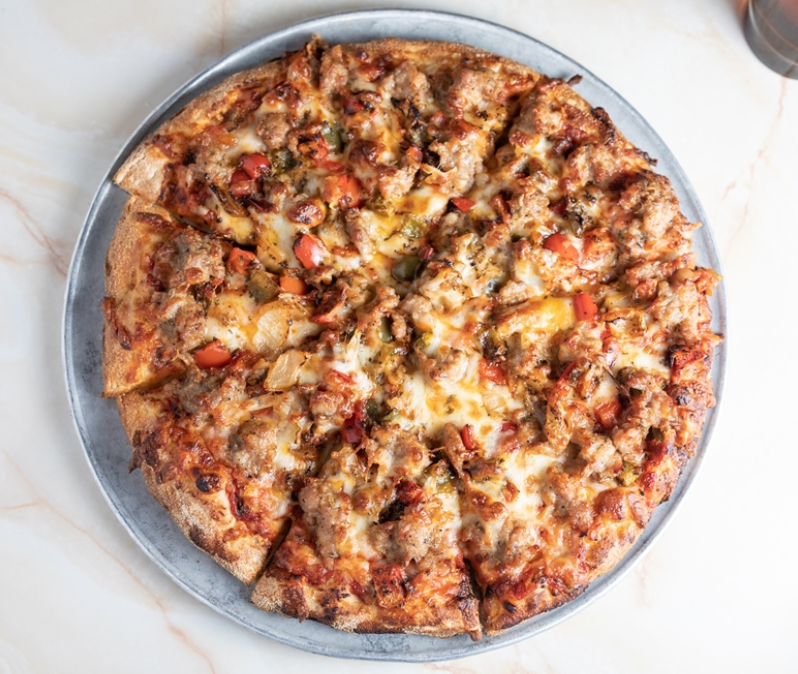 The three pizza connoisseurs were surprised to learn there were no resources available for rating pizza in Oshkosh considering the number of places offering it, so these brave pizza aficionados chose to document their findings. Since they thought Facebook would be the easiest way to get the word out, they created the Oshkosh Pizza Matrix page. During this legendary pizza journey, these brave men try a new restaurant every Tuesday and Thursday. Tuesdays are special because the establishment is chosen randomly by the throw of a dart! Out of the 53 total Oshkosh restaurants on their current pizza list, they have tried more than 25. These three pizza devotees are in no way are experts, but they sure are having fun giving their "professional" pizza reviews. Pizzas currently ranked very high on the Pizza Matrix are West End, Doctor Benzie's, Polito's, Red's, Fox River Brewing Company and ZaRoni's. Go check out the Oshkosh Pizza Matrix to keep up with their epic journey! When they're done, rumor has it they might start the Oshkosh Burger Matrix - stay tuned!
We know taste is a matter of opinion and some of our favorites are not ranked high on the Pizza Matrix (and vice versa). But we love that these three guys are doing this and think it's deliciously entertaining.
How do you fix a broken pizza? With tomato paste... haha!
by Paige Owens
Stay the night in Oshkosh—click here for overnight options!