Having fun isn't hard when you got a library card! Libraries offer numerous valuable resources to communities, even if you're not an avid reader. The Oshkosh Public Library features more than 300,000 books, DVDs, games, puzzles, and online resources. It serves as a premier source of information, local history, special programs, and events in Oshkosh. Even if you're not a resident, you should make it a priority to visit the Oshkosh Public Library.
Quick History of the Oshkosh Public Library
The historic Oshkosh Public Library is located in the heart of downtown Oshkosh. Built in 1900 and designed by famed architect William Waters, the impressive Waters Building Great Hall, Rotunda, and 46-foot-high Dome is a masterpiece. The Oshkosh Public Library is one of the most iconic and photogenic buildings in Oshkosh. Don't forget to say hello to the bronze lions Sawyer and Harris, the beloved Guardians of the Library!
Getting a Library Card
One of the best ways to utilize all the resources the library has to offer is by getting a library card. Oshkosh residents can apply for a library card online or at the First Floor Public Service Desk. Library cards are available for all ages; children under the age of 18 can either apply for a library card in-person or a parent can apply for them. You will need one piece of identification that includes your name and address to activate your card.
For Readers
The main benefit of getting a library card is being able to borrow books. Library card holders can borrow physical books from the library and not worry about paying late fees. The library also connects to online services like the Wisconsin Digital Library and Hoopla for ebooks and audiobooks you can check out. Not sure what you want to read? The library offers book bundle options for adults, teens, and children; simply fill out a form and a librarian will make a customized stack of books that match your interests. There's even a used bookstore in the library where you can shop an impressive selection of gently used books, movies, magazines, and more!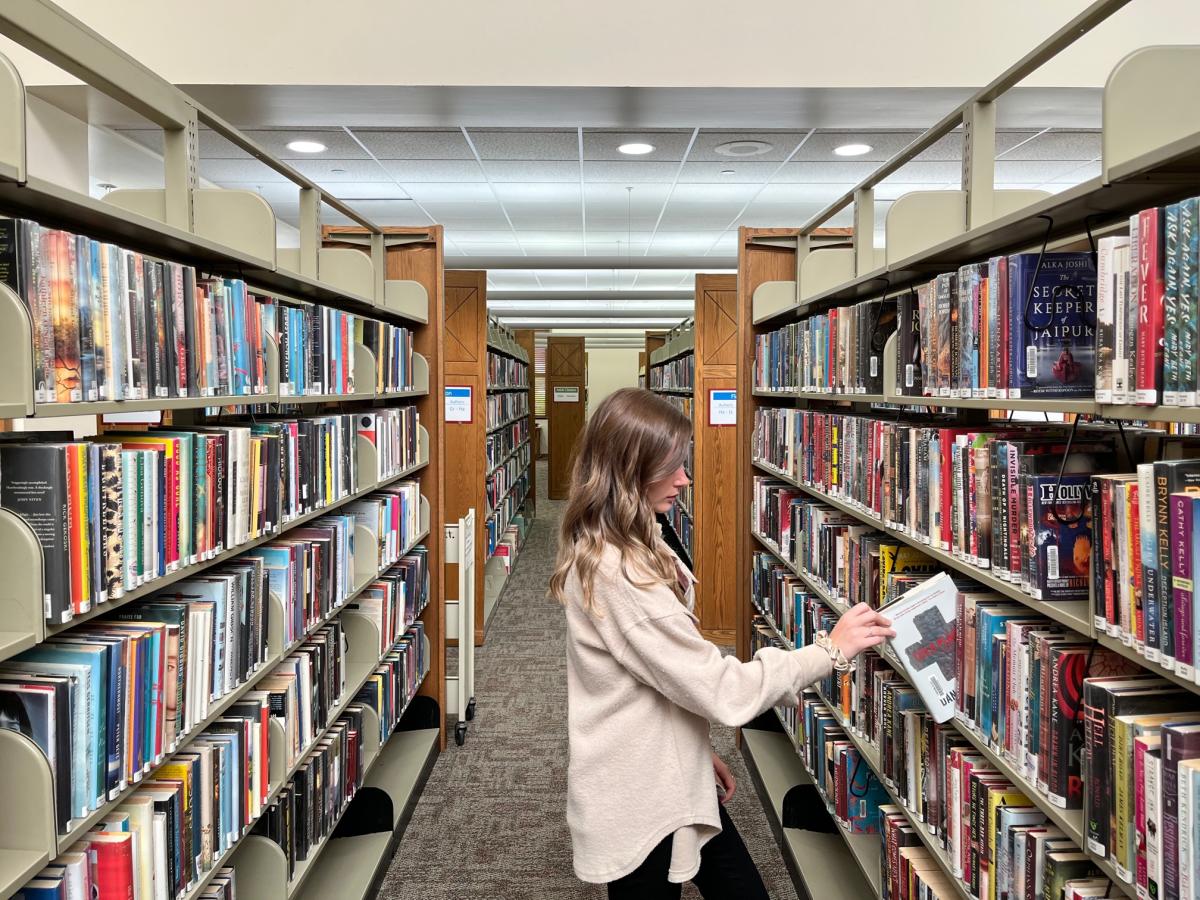 For Historians
The library offers innumerable resources for historians to utilize. Oshkosh residents can learn the history of their house or neighborhood to help gather any information on your house that might not have been previously disclosed. Stories about the city of Oshkosh are also available to research. If you're more interested in learning about your own history, the library features genealogy services like Ancestry.com (in-library use only) and tips on how to get started researching your family history. You can even book a librarian for a 30-minute session to get all the help you need that a phone call or visit to the Front Desk might not cover.
Be Productive at the Library
If you need a place to work or study, look no further than the library! The Oshkosh Public Library offers three conference rooms on the Second Floor that are available for two-hour blocks; a library card is not required. The Oshkosh Public Library offers free wi-fi in the building and in the parking lot, and the wi-fi can also print documents from your mobile device. There are copiers and scanners available on all three floors. They also offer free legal help once a month and notary services by appointment.
Programs and Events
The library hosts numerous programs and events that are free and open to the public. Some programs you can enjoy at the library throughout the year, like family storytime and book discussions. Other programs you can participate in at home, like take and make kits and season reading challenges. You can view upcoming events at the Oshkosh Public Library here.
To learn about the latest library news, visit oshkoshpubliclibrary.org or follow them on Facebook to stay in the know. If you visit, don't forget to tag the library and Discover Oshkosh on Facebook and Instagram for a chance to be featured!
Stay the night in Oshkosh—click here for overnight options!