Fun and family-friendly, the Oshkosh Public Museum is a great place to spend an afternoon. The museum is located inside the historic Sawyer family home and was converted into a public museum in 1924. Today, the spacious mansion houses an outstanding collection of exhibits and artifacts detailing the history of a community and its people.
The museum focuses on the history of Oshkosh and the Lake Winnebago Region. Explore 10,000 square feet of exhibits covering the history of the native Menominee Tribe, life in early Oshkosh during the 1800s, the Civil War, the First and Second World Wars, and the early pioneer industries that shaped Oshkosh and the Fox Valley.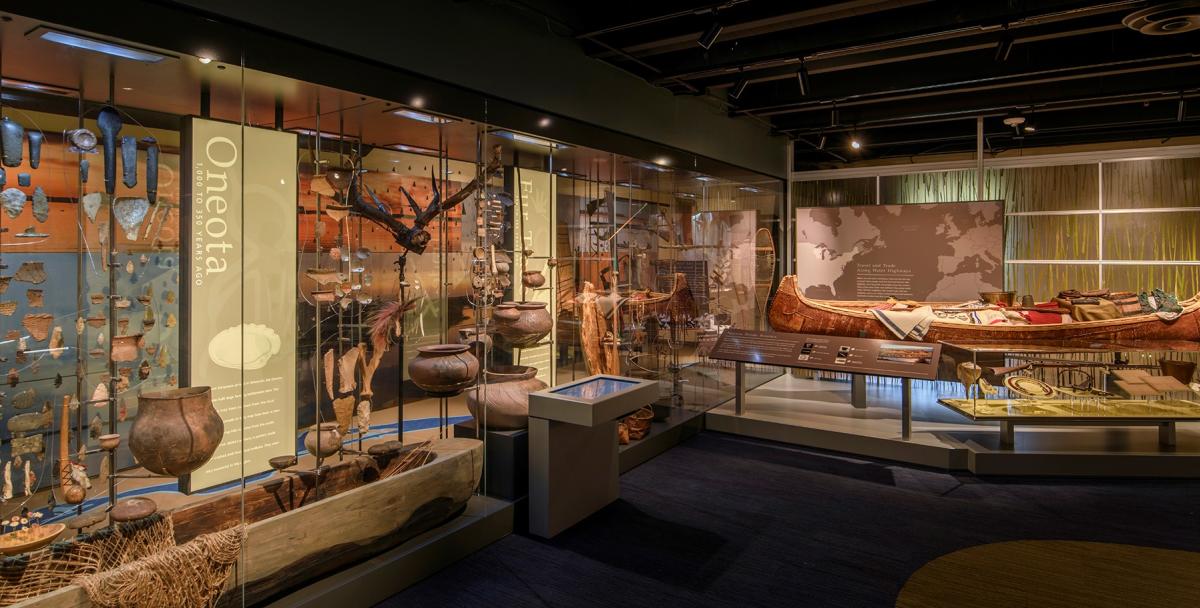 The Oshkosh Public Museum also features the award-winning People of the Waters exhibition. This installment showcases Wisconsin's prehistoric past and highlights the rich Native American culture of the area that dates back over twelve-thousand years. People of the Waters features interactive media and captivating displays that showcase over 1,000 artifacts. The exhibit is great for educational school trips or for anyone who wants to learn more about the regional history of east-central Wisconsin.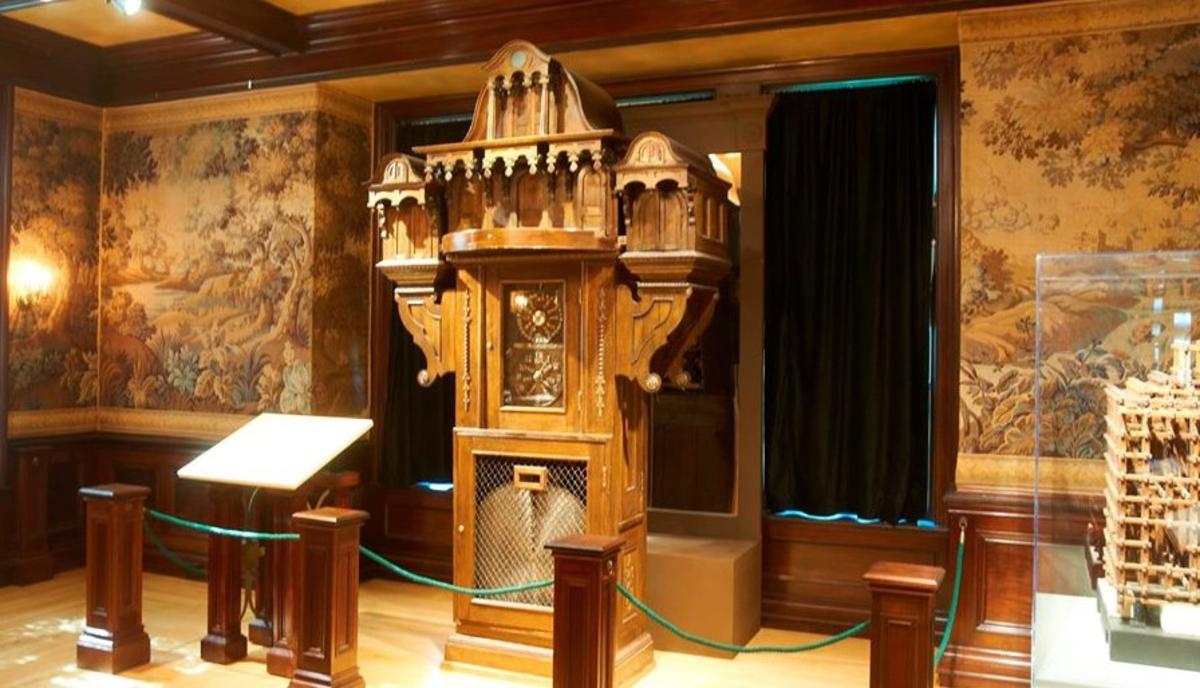 The eight-foot Apostles Clock is arguably the most popular attraction at the Oshkosh Public Museum. Built in 1895, this mechanical masterpiece was created by Oshkosh resident, Mathias Kitz and took six years to complete. Every hour on the hour, the clock chimes and small figures representing the Apostles pass before Christ and bow their heads. When you plan your visit, this attraction is not to be missed. 
The museum features an annual Holiday exhibition, Deck the Halls, that runs from mid-November to early-January. You can walk room-to-room enjoying unique holiday displays that change each year. On the second floor, Santa's Toy Workshop features toys from all generations and a fun-filled scavenger hunt. 
Be sure to check in throughout the year to see what traveling exhibitions are featured at the Museum. No two exhibits are alike and all of them are thoughtful, exceptional, and engaging! 
Check out the Oshkosh Public Museums' website to learn more about what they have to offer.
Stay the night in Oshkosh—click here for overnight options!