Looking to take chances, make mistakes, and get messy? Creating art has numerous benefits like lowering stress, helping make decisions, and learning how to focus. Art is a great activity that anyone can enjoy, no matter your skill level. If you're looking to get in touch with your creative side, make sure to visit Fire Escape Pottery Studio in Downtown Oshkosh.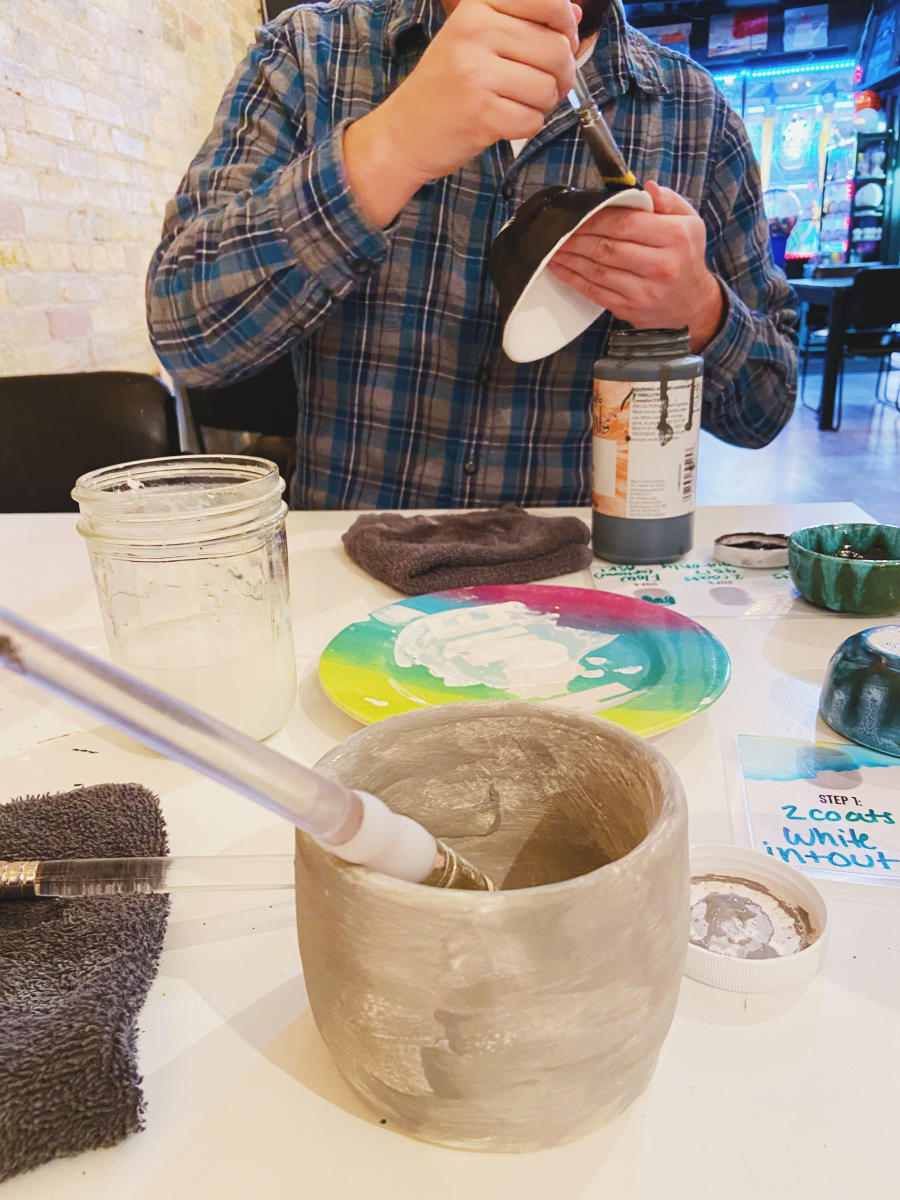 Fire Escape was started by the mother-daughter duo: Rebecca and Jessica Graf. They got the idea while visiting another paint-your own pottery studio in a different city, and thought Oshkosh needed one too! Outside of offering different pottery painting options, they also offer workshops, summer camps for kids, and private events. You're sure to find something to create as a one-of-a-kind gift at Fire Escape.
Fire Escape is known for having a wide variety of pottery pieces available to paint. No reservations required and you don't need to pay for studio fees. You choose it, you paint it, then they fire it, it's that easy! If you don't know how to paint pottery, the staff are ready to help you create a unique piece. Pieces normally take around one week to be fired before they're ready for pickup. While you're painting, you can enjoy concessions like chips, candy, coffee, or beer [for those of age]. If you're colorblind, you can even rent special glasses to help correct color-blindness!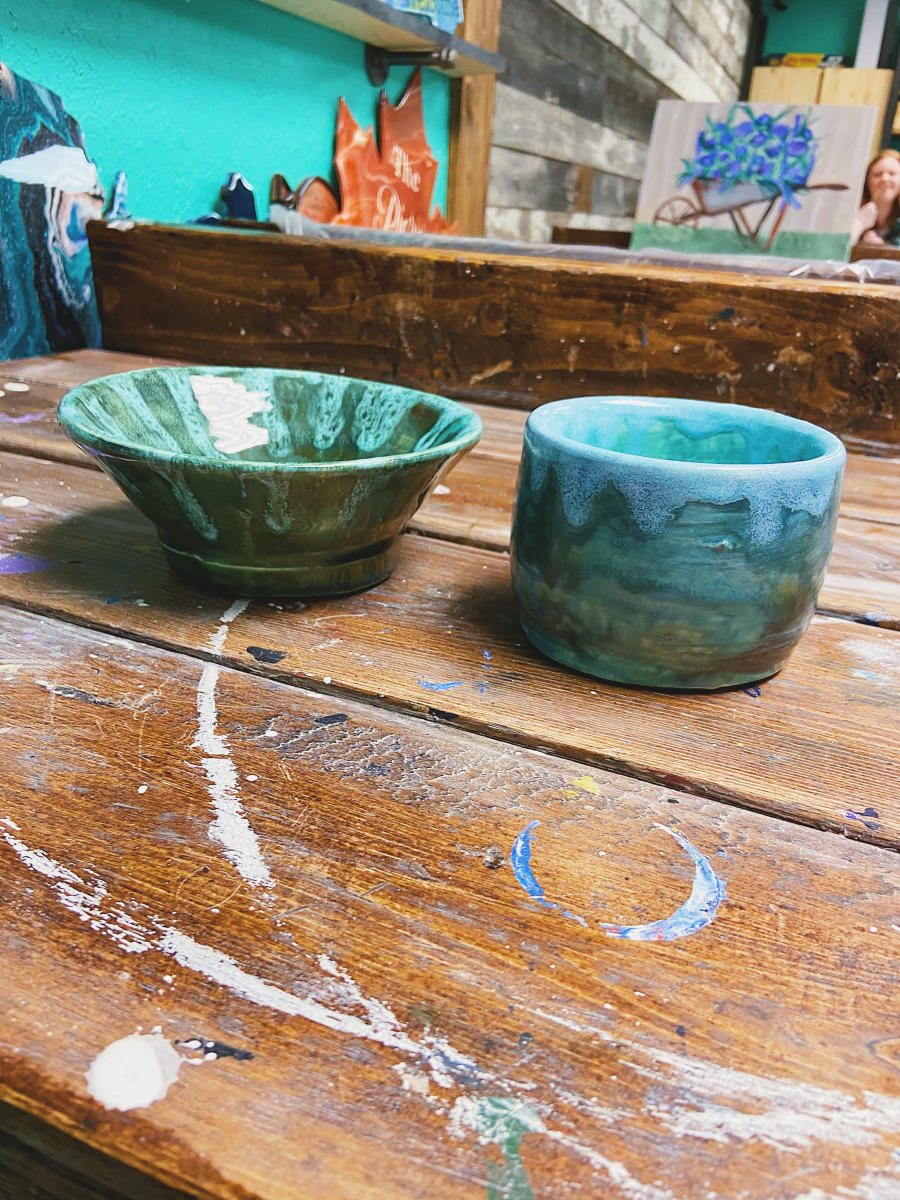 Did you know Fire Escape has pottery wheels you can use? They offer multiple class options for anyone interested in throwing pottery. Whether it's your first time throwing pottery or you need a refresher, their instructor will help you throughout the process. Workshops are offered for children, individuals, or couples. In the couples wheel throwing workshop, you and your partner make three different pieces on the potter wheel; one you each individually make, and one you make together as a team using only one arm!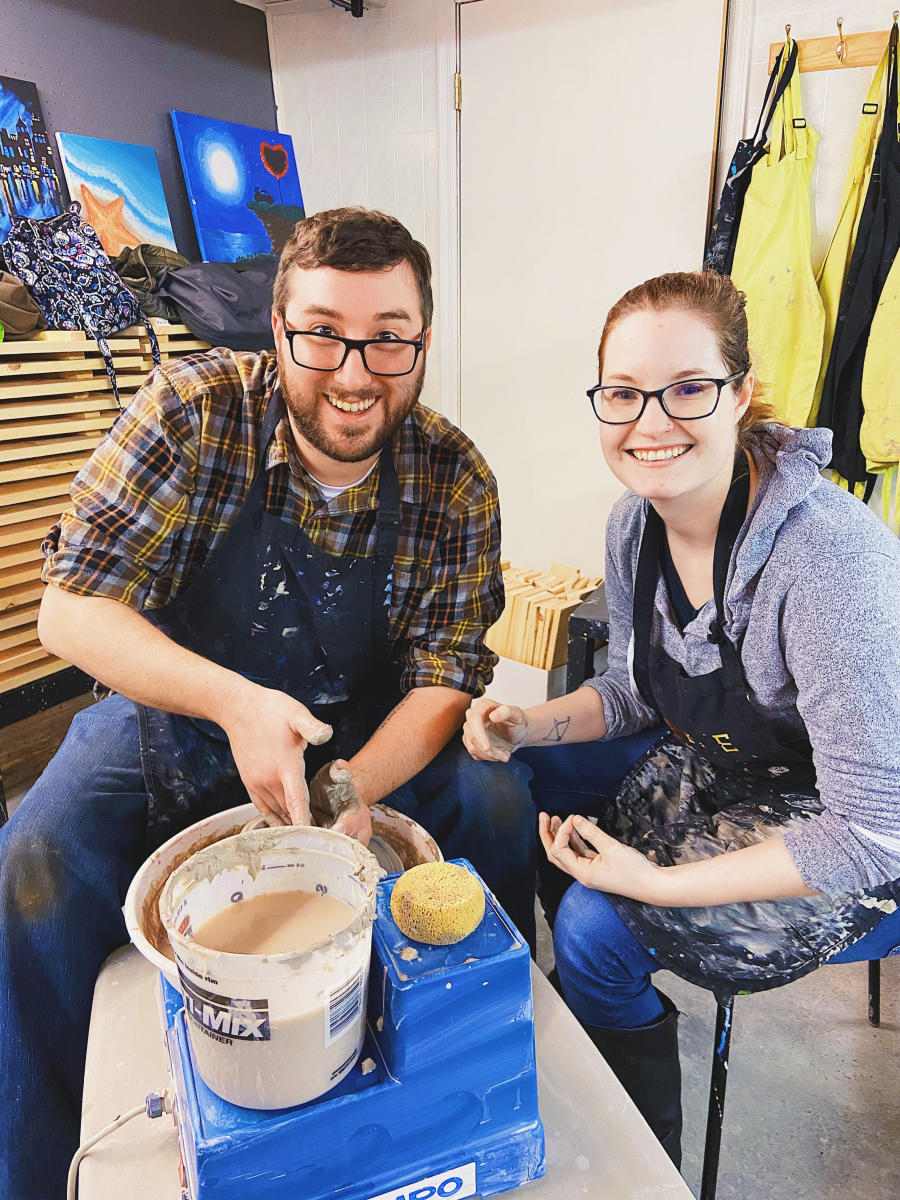 Not looking to work with pottery but still want to get those creative juices flowing? Fire Escape offers non-pottery classes like cornhole painting, canvas nights, geodes, and mandalas, to name a few. Canvas nights are perfect for creating something you're proud of, while receiving instruction and guidance from an instructor. You can choose a canvas paint night either by the date or the design that you'll be creating. The instructor will draw your design ahead of time, so you have a stencil to work from, rather than painting everything freehand.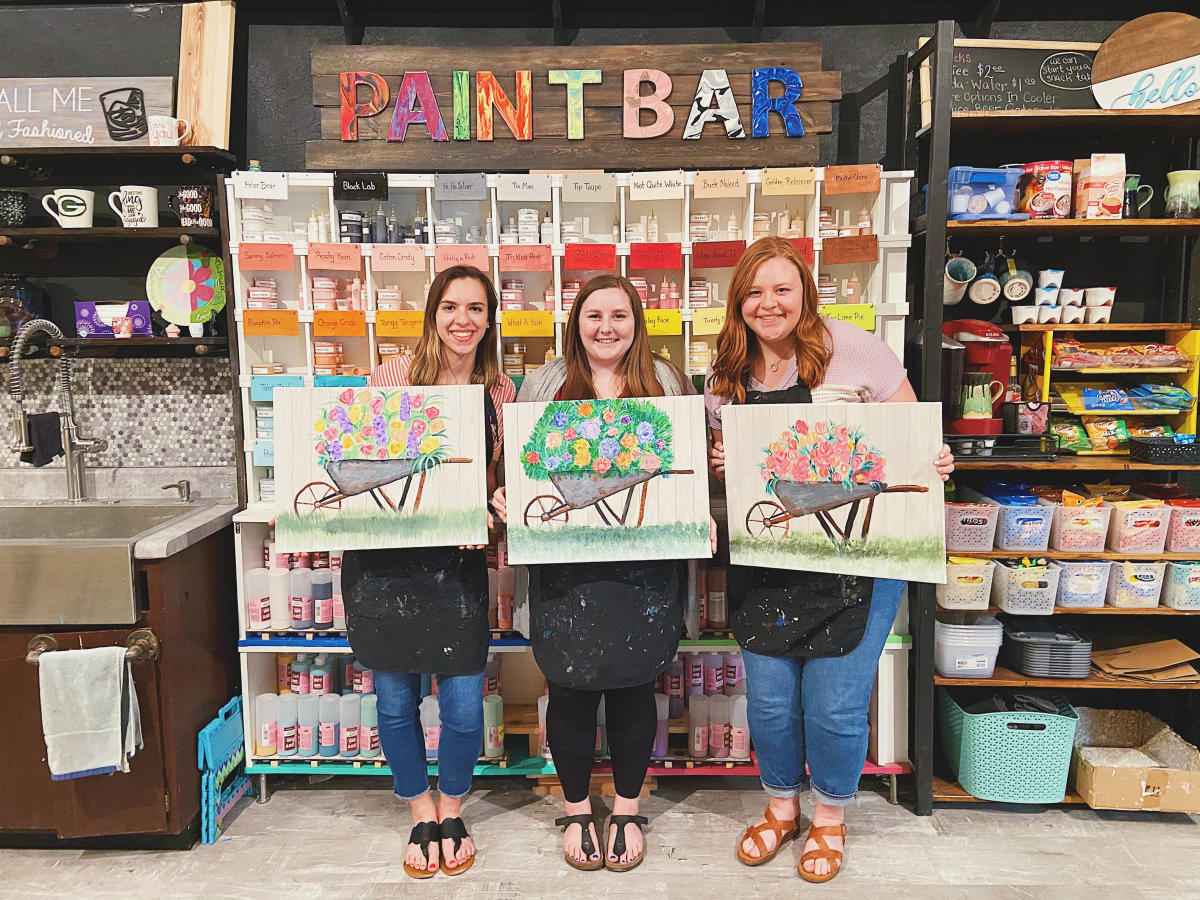 Fire Escape wants to thank the Oshkosh community for supporting them throughout the years. Anyone who served in the military can receive a 10% discount with a valid ID. College students can receive a 10% discount on Tuesdays with a valid ID. For scouting troops, they offer group discounts for scout trips if you're looking to earn an art-related badge. Families can create a special piece to welcome their new loved one, whether it's a new baby or a family that recently adopted a new child. You can also fundraise for your school or non-profit at Fire Escape. 
As mentioned above, no reservations are required for painting pottery. However, for classes and workshops, you do need to make reservations. For those events that require registration in advance, you may need to pay for a reservation fee to secure your spot, and then you'll pay the full balance the day of the class. They are closed on Mondays and Thursdays. 

Did you create something at Fire Escape recently? Let us know in the comments! And when you paint your next creation at Fire Escape, be sure to tag Discover Oshkosh on Facebook and Instagram for a chance to be featured!
Stay the night in Oshkosh—click here for overnight options!