Did you know Winnebago County's recycling facility is located right here in Oshkosh?! With Earth Day on the way on Saturday, April 22nd and having a recycling facility right in our backyard, we wanted to share some recycling tips! Check out a few ways you can do your part to help keep our city clean and happy!
We chatted with Jessica Hanson at Winnebago County Solid Waste and she shared a great resource with us that teaches the ins and outs of recycling! Check out a few examples below!
What to recycle:
Household bottles, jars and jugs
Dairy containers and lids
Produce, bakery and deli containers
Aluminum bottles and cans
Steel and tin cans
Cardboard and paperboard
Newspapers and inserts
Office and school paper
Envelopes, junk mail and catalogs
Books and magazines
Food and beverage bottles and jars
What NOT to recycle:
Plastic bags, wraps and film
Motor bottles
Styrofoam
Aluminum pans and foil
Aerosol cans
Empty paint cans
Shredded paper
Tissue paper
Pet food bags
Mirrors
Window glass
Ceramic and china
Drinking glassware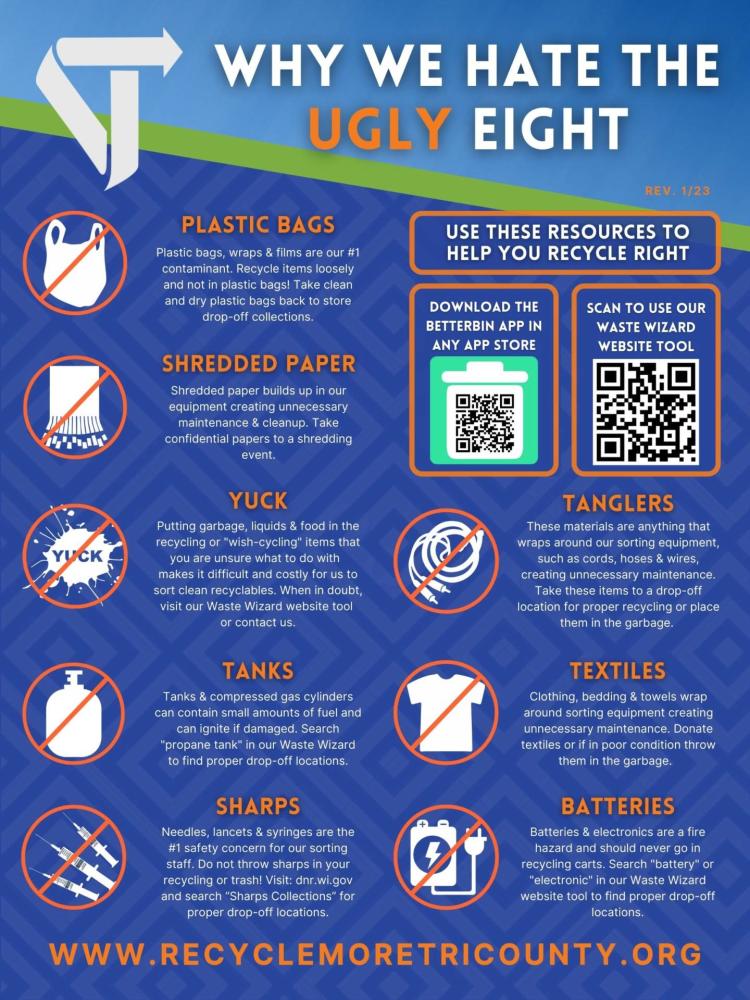 Another recycling tip: always make sure to rinse out your food containers that are being recycled to ensure you aren't "wish-cycling". This will save a lot of time and resources and when in doubt, visit their Waste Wizard website tool to check in on all of the ways to recycle!
Check out https://recyclemoretricounty.org/ for more recycling information.
Make sure to tag Discover Oshkosh on Facebook and Instagram!