Riverside Cemetery located at 1901 Algoma Blvd is one of the oldest and largest cemeteries in Oshkosh. This cemetery established in 1850 stretches over 120 acres of land. Oshkosh Public Museum and Oshkosh Parks Department have partnered together to provide Oshkosh with interesting tours of this historic cemetery. Both guided and self-guided tours are available—with unique topics at every stop!
Guided Tour
Untold Stories: Tour of Historic Riverside Cemetery
The Untold Stories Tour will examine prominent figures from Oshkosh history, their intertwined histories, and some oddities along the way. The Museum and Parks will collaboratively be offering new tours seasonally (spring and fall) to harness the Museum's 20+ year history of Riverside Cemetery research and to showcase the parklike setting of Riverside Cemetery.
Tour dates are posted on the cemetery Facebook site. Register for the walking tour by calling the cemetery office at 920 236-5092. Space is limited and registration is required.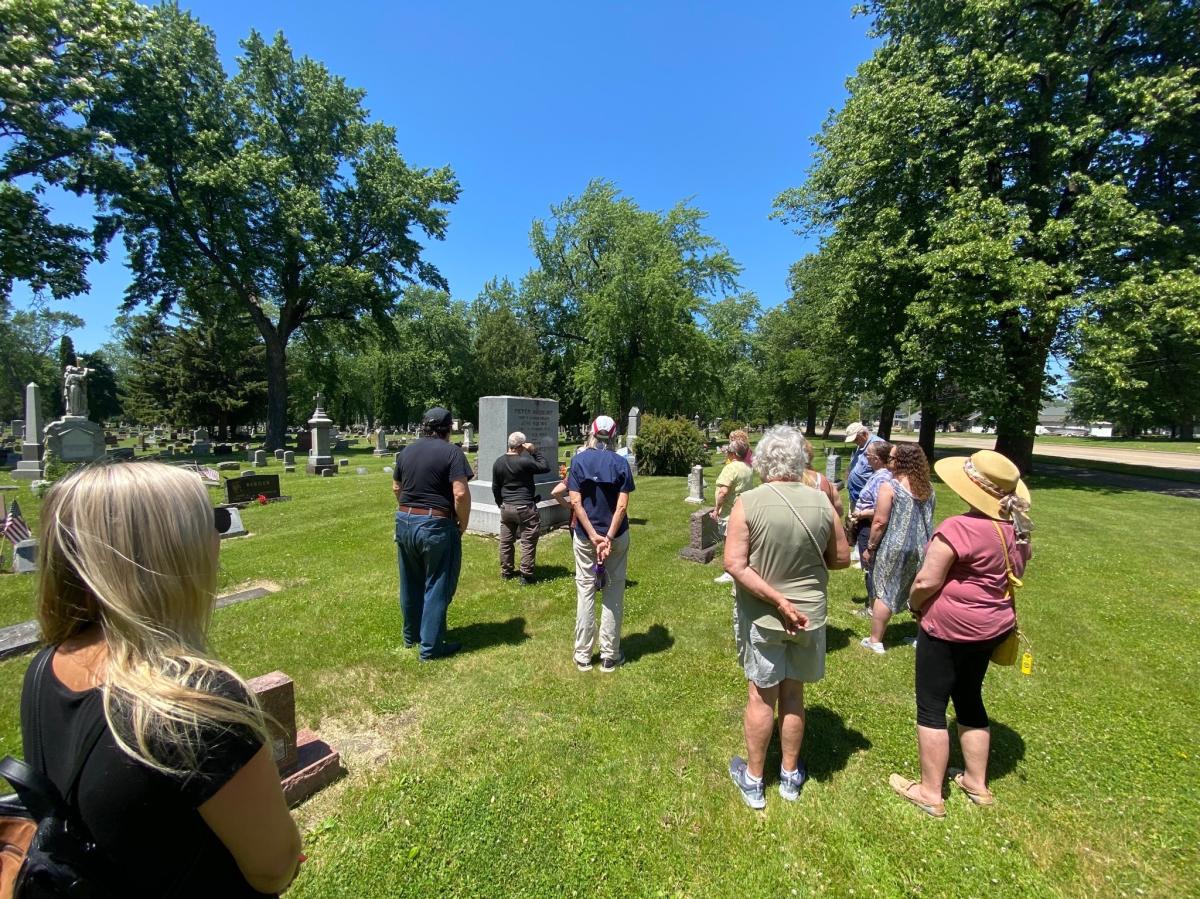 Self-Guided Tours
Take a tour on your own time with the Riverside Cemetery Self-guided tour books! Books are available for purchase at the Oshkosh Public Museum with member discounts available.
1. Oshkosh in the Civil War
A guide to the Riverside Cemetery walking tour "Oshkosh in the Civil War." The tour gives a general overview of events and situations which occurred during the Civil War. You will meet various people from Oshkosh who helped shape our city and whose lives were changed or ended during the Civil War. The material in this guide and the grave sites you will visit have been adapted from this popular cemetery tour. As you walk from grave to grave, you will meet a group of men and women whose stories represent the various ways Oshkosh citizens were involved in the war. Easy descriptive directions are given for each grave site, along with a map of the cemetery and historical background.
2. From the Newspapers: Graphic Stories of Death
Tours of Riverside Cemetery in Oshkosh, WI, have been offered each summer since 2004 by Ginny Gross of the Oshkosh Public Museum. The most popular tour throughout the years is "From the Newspapers: Graphic Stories of Death." This book offers a self-guided walking tour of Riverside Cemetery and covers deaths by fire, water, industry and in the home as described in the newspaper, adapted from that tour. Easy descriptive directions and GPS coordinates are given for each grave site, along with a map of the cemetery and historical background.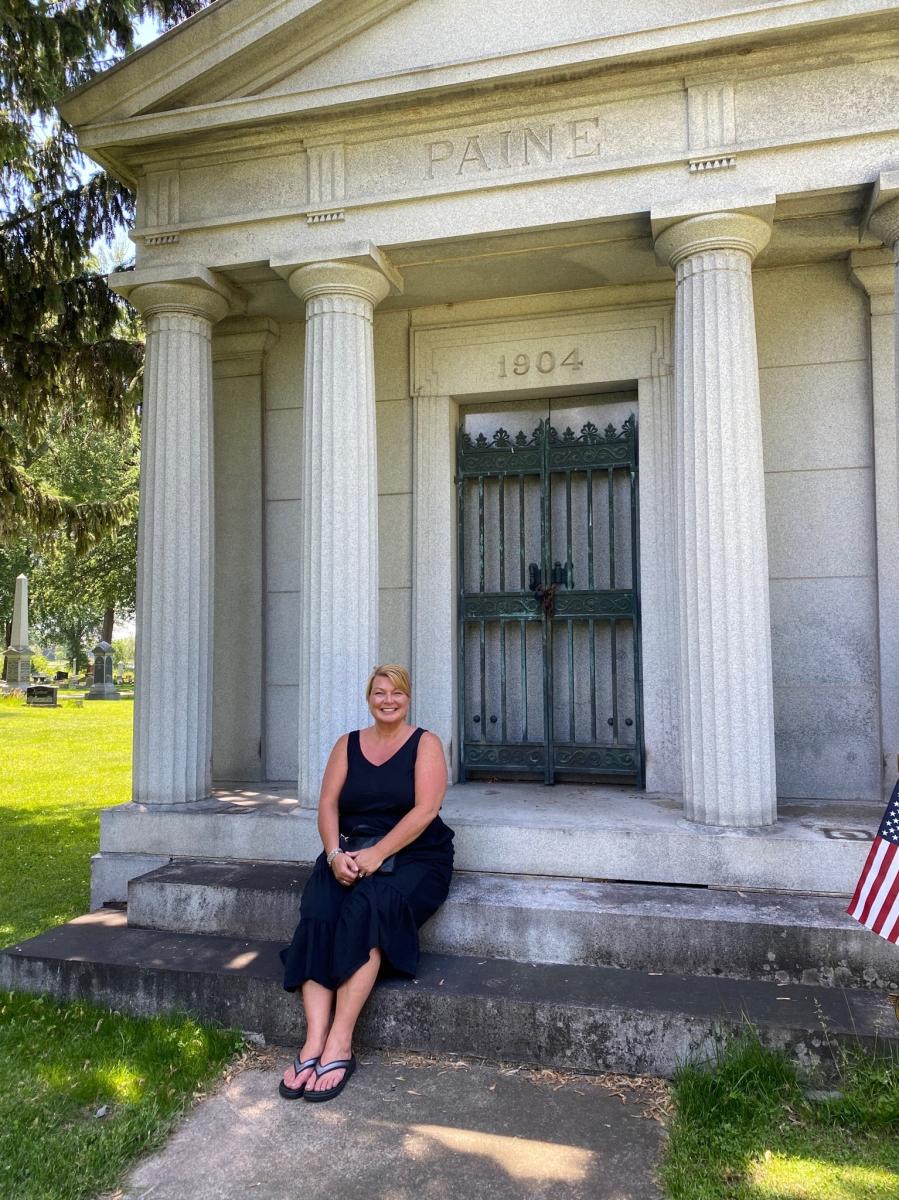 Did you do a self-guided or walking tour? Tell us about your experience and share your favorite stories & pictures with Discover Oshkosh on Facebook and Instagram for a chance to be featured!
Stay the night in Oshkosh—click here for overnight options!