Find all the festive fun you can handle and get your Irish on during St. Patrick's Day Weekend in Oshkosh...
THINGS TO DO
Start your St. Patrick's Day celebrations off on the right foot! This 5k run/walk is hosted by the UW Oshkosh Student Recreation and Wellness Center. With a new route this year - this shuffle is open to the community and family friendly! Strollers and well-behaved leashed dogs are welcome. Proceeds will benefit the Student Rec and Wellness Center Scholarships as well as other campus and student support and connection initiatives. The Beat Clash Kids Dash for ages 4-10 begins at 9am and the 5k Run/walk open to all ages starts at 10am! 
Register for the Kids Dash here, and the Shamrock shuffle 5k here!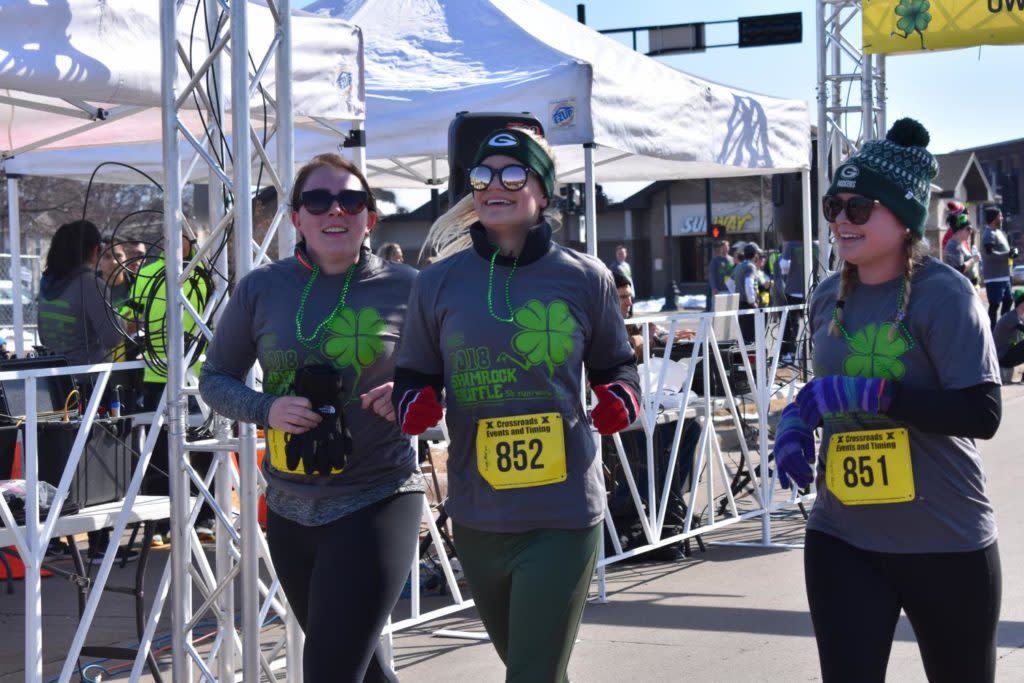 From 5-7pm the Oshkosh Senior Center is hosting dinner and live music by Sheamus Fitzpatrick and the McNally Boys! This dinner menu includes cream of potato soup, beef pastry, cooked cabbage and of course - dessert! Stop on down for dinner and live music. Tickets on sale now!
The Oshkosh Area Women's Association presents the Shamrock Dinner and Luck of the Irish Bingo at La Sure's in Oshkosh! Join on Friday, March 17, 2023 for the first-ever St Patty's themed dinner! All proceeds benefit the OAWA High School Scholarships as well as the Oshkosh Police Department. Tickets are $40, including dinner and four bingo cards! Enjoy a cash bar, corned beef and cabbage dinner, loads of prizes and so much more! Learn more here.
Herd Up! Enjoy a fun night out at the Wisconsin Herd basketball game! Grab tickets and attend the game at the Oshkosh Arena. Enjoy fast paced basketball, enjoy family-friendly entertainment on and off the court, and even get a chance to meet Pointer, the Herd mascot! Save on discounted Herd tickets and bring the whole family.
March 17th - Dublin's will  be serving a traditional Irish breakfast from 6 am - 10 am. There will be a limited menu featured corned beef and cabbage plus all of Dublin's Irish fair! Stick around for live entertainment - the Spicy Tie Band kicks off the weekend at 7pm in the tent!
March 18th - Dublin's Irish Pub annual tent party brings all the fun. The tent party is all-day fun with music, beer, dancers and a limited menu featuring classic Irish Fare. Saturday's entertainment includes The Presidents at 2pm, and Star Six Nine taking the stage at 7pm!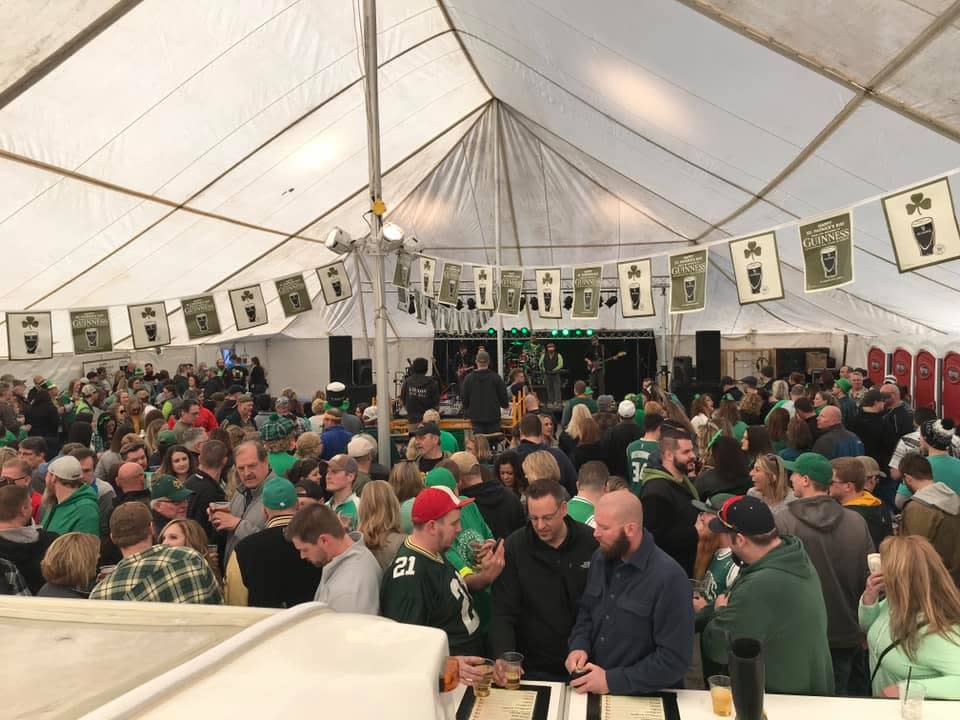 Celebrate St Patty's Day at Jeff's on Rugby in Oshkosh! Enjoy corned beef and cabbage all day long, 50/50 raffle, karaoke and more! A portion of all proceeds will be donated to Sleep in Heavenly Peace - Oshkosh. Bring the whole family out and grab your friends for a fun day at Jeff's on Rugby!
Celebrate St Patty's Day at Fletch's in Downtown Oshkosh! Enjoy a night out with live music from Kitty Corona. Stop by from 9pm - 12am for some live music! 
From 1-3pm the Oshkosh Senior Center is hosting St. Patty's Day Bingo. Bring your good luck charm, dress for fun and join in on this annual favorite! The event is Free - but concessions will be available for purchase!
 
PLACES TO EAT & DRINK
Seasonal Cocktail Alert at the Hangar in Oshkosh! Try a thin mint martini - featuring crème de menth, creme de cocoa, vanilla vodka, baileys & crushed thin mint cookie! Other offerings include corned beef and cabbage, Guiness battered shrimp, Guiness irish stew, shepard's pie and reubens! Offered March 14-17.
Wagner Market is full of awesome craft beers, local Wisconsin cheeses, amazing deli dishes, and a wide selection of brats! For the month of March - stop by Wagner Market and grab an Irish Stew Brat! This St Patty's brat is filled with pork, veal, onion, celery, carrots, potatoes, mushrooms, irish banger seasoning, and Guiness beer. Corned beef also available for purchase!
Dublin's Irish Pub is celebrating St. Patrick's day all month long! Stop in and try their featured cocktail, the Irish Grasshoppper—Irish cream, cream de menthe, creme de cacao served on the rocks!
FUN ST PATTY'S THEMED SWEETS
Hosting a St Patrick's Day Party? Looking for fun treats to bring to your get together? Stop by one of these local businesses in Oshkosh that offer fun green themed sweets!
What is your favorite place to celebrate St. Patrick's Day in Oshkosh? Do you know where to get the best corned beef and cabbage? Let us know in the comments below!
Stay the night in Oshkosh—click here for overnight options!