Mark your calendar for the next Slow Roll Oshkosh!  Slow Roll is a fun, social and slow paced bike ride through historic and beautiful areas of Oshkosh. You can ride any bike, all ages welcome and any and all rider levels are welcome and encouraged!  Click here for the 2023 Slow Roll Events!
May 16 | June 20 | July 18 | August 15 | September 19 | October 17 | November 28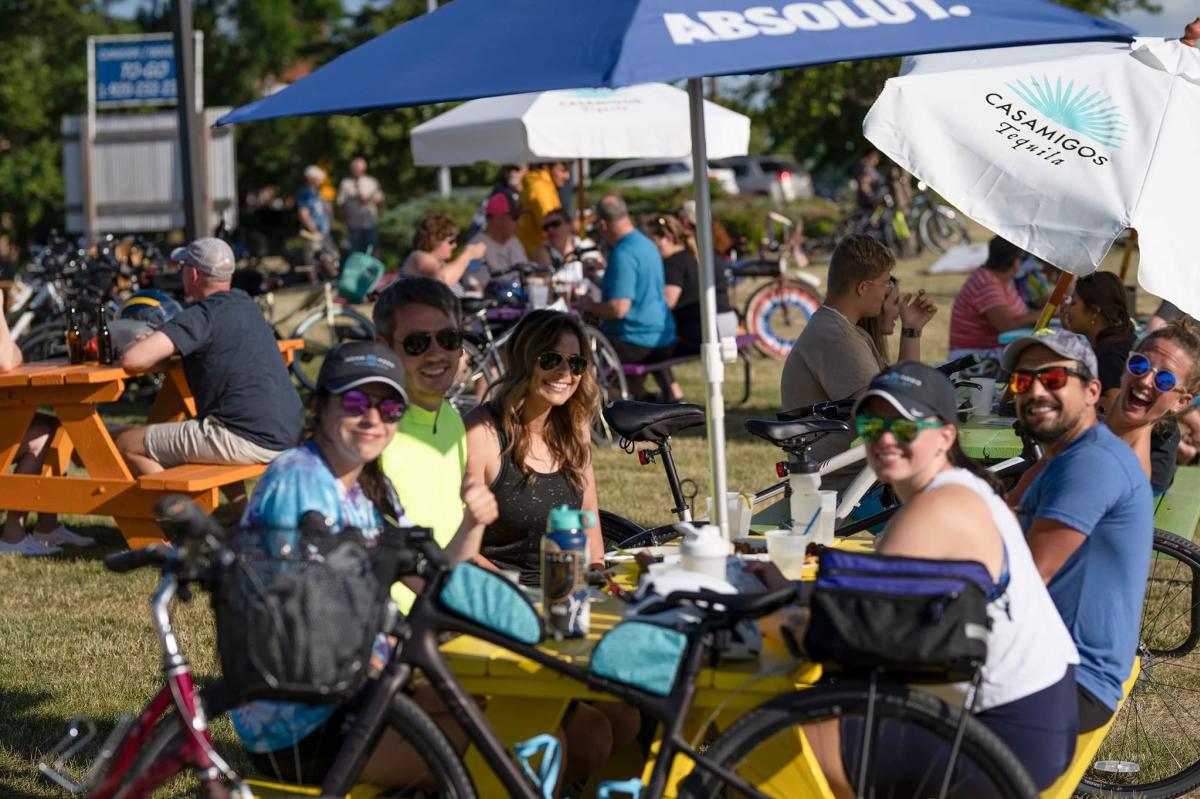 Gathering of the Slow Rollers begins at 5:30 p.m. (time to grab a snack, drink and/or meet friends!)  Ride departs at 6:30.  All routes will be around 5 miles (plan about an hour!)  Be sure to tag Slow Roll and Visit Oshkosh in your Slow Roll adventures!  
SOME FINER POINTS (THE RULES, SO TO SPEAK):
HELMETS VERY MUCH ENCOURAGED...SAFETY FIRST!
FOLLOW THE LEADER...(PAY ATTENTION TO THE VESTED LEADER IN THE FRONT OF THE PACK)
BRING A LOCK (OUR SPONSOR VENDORS ALL HAVE YUMMY FOOD...YOU MIGHT WANT SOME BEFORE OR AFTER)
SHARE THE ROAD ACCORDING TO BIKING LAWS...STAY TOGETHER, AGAIN...SAFETY FIRST
ROLL SLOW (AGAIN...IT'S NOT A RACE)
DON'T SHOW OFF, DON'T LITTER, BE NICE...ALL THAT GOOD STUFF
IN THE CASE OF BAD WEATHER, WE'LL NOTIFY OF CANCELLATION VIA SOCIAL MEDIA.  FOLLOW SLOW ROLL ON FACEBOOK.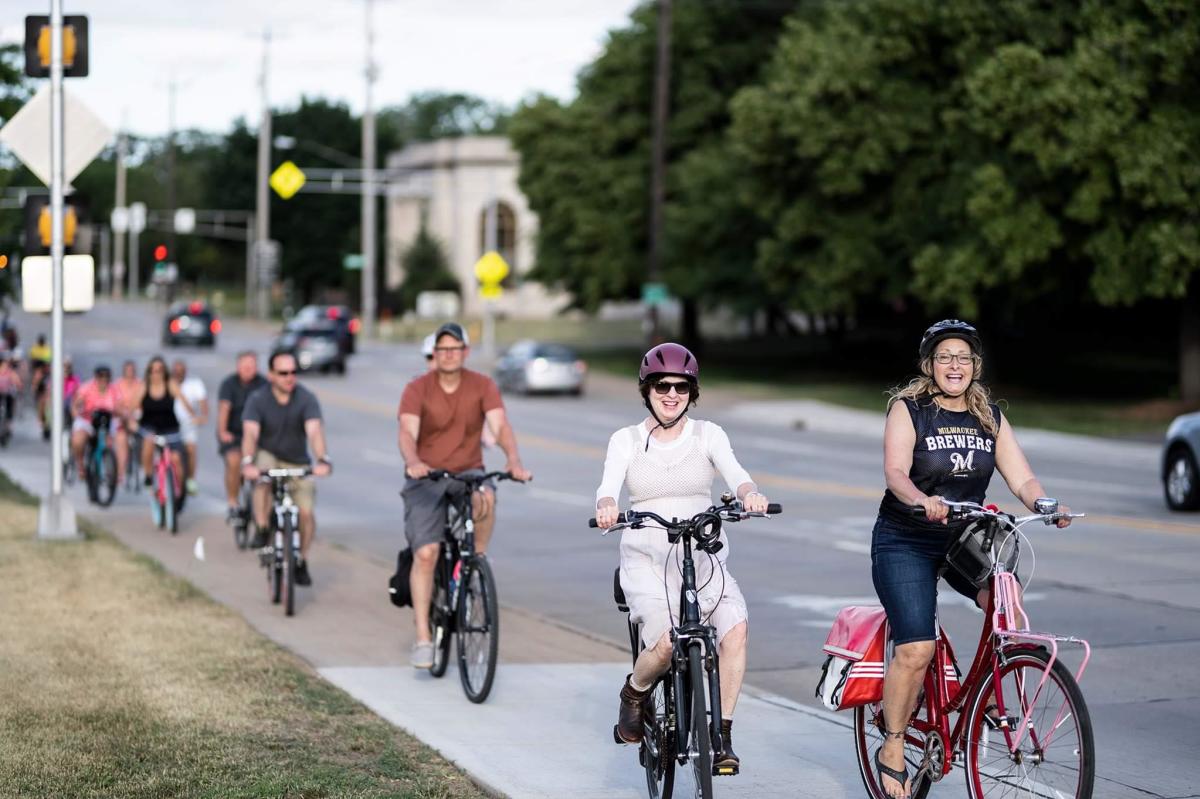 Stay the night in Oshkosh—click here for overnight options!