The Grand Oshkosh is the place to go in Oshkosh if you're looking to enjoy a night of quality local entertainment. The Grand is the oldest operating opera house in the state of Wisconsin. The opera house hosts nearly 100 public performances each year including national touring artists, educational programs, performances by local and regional art groups, and more. You may even enjoy some paranormal performances if you believe in the supernatural. 
Joseph Ferlo, director at the Grand Oshkosh, is excited for the upcoming shows they have scheduled for spring. "With the support of our donors and community, we have been able to continue presenting captivating performing arts opportunities when we all needed them the most. Between jazz, comedy, country, and top-tier tribute shows, the 2021-2022 season has something for everyone. We look forward to welcoming you back to our treasured venue."
Check out these upcoming events happening at the Grand Oshkosh this spring.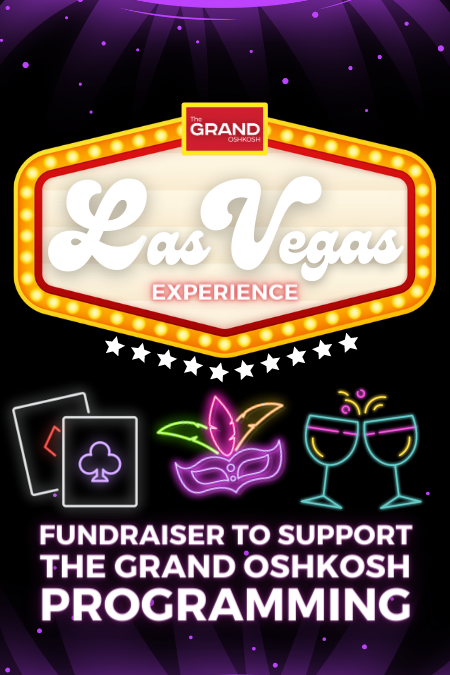 THE GRAND VEGAS EXPERIENCE
The Grand Vegas Experience is a Vegas-themed gaming night with fun for the whole family plus a full-length performance, raising funds to support The Grand Oshkosh's ongoing mission, and in support of its community programming. Sponsorships are available. 5:00-7:30 p.m.: Kids Carnival Games | 5:00-7:30 p.m.: Vegas style Gaming (18+).
Performance: Saturday, June 10, 2023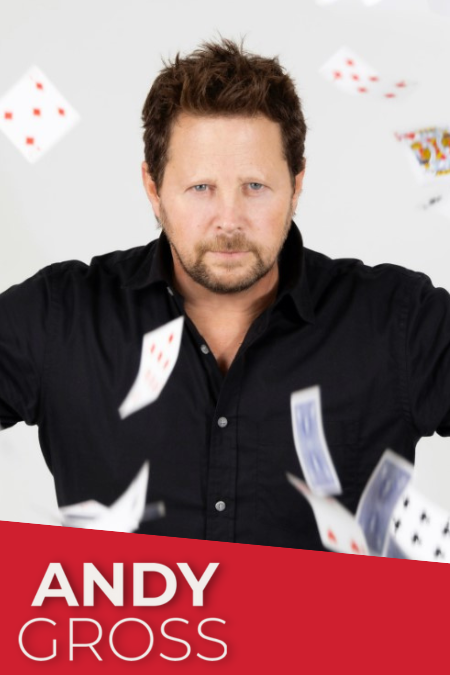 ANDY GROSS - COMEDIAN
Andy Gross is one of the hottest stand-up comic, magician and ventriloquist working today with viral videos gaining over 100 million views and counting! He is considered one of the best by his peers in the entertainment industry and he will leave you spellbound. You may recognize him from his numerous TV appearances, including most recently The Ellen show and an NBC television special featuring his talents.
Andy is multi-talented entertainer that combines stand-up comedy, magic and ventriloquism successfully together making him one of the most sought-after entertainers in the world. Audiences are absolutely unanimous in their praise of this amazing performer. His ad-libs during his stand-up are compared frequently to Don Rickles and Robin Williams. His voice throwing is amazing to hear and only a few people in the world can throw their voice, it is a must hear to believe!
Performance: Saturday, May 13, 2023 | 7:30 p.m.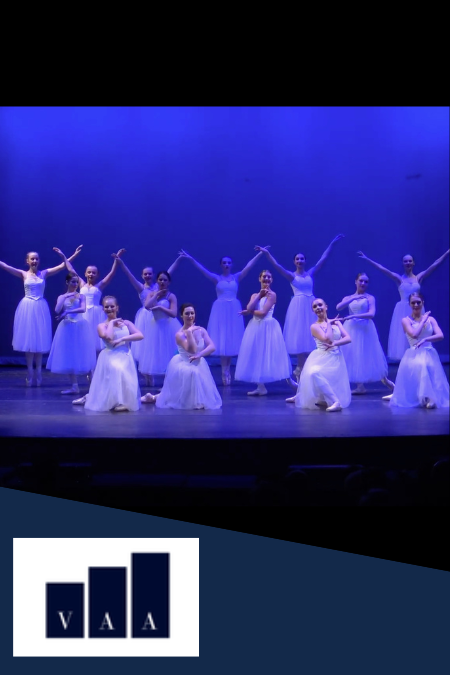 ETUDES: AN HOMAGE TO CLASSICAL BALLET TRAINING
It begins with traditional ballet exercises at the barre and ends with spectacular bravura displays. This production will give our students the opportunity to share with the community their hard work and technical achievements from this dance season.
This show is appropriate for all ages and a great introduction to classical ballet.
Performance: May 18-19, 2023 | 6:00 p.m.
CLOSE TO YOU: THE MUSIC OF THE CARPENTERS
"Close to You" is the longest running Carpenters' tribute in North America. Singer Lisa Rock and her 6-piece band are dedicated to creating a Carpenters' experience like no other.
Lisa Rock's amazing four octave range allows her to sing the hits like "We've Only Just Begun" and "Close to You" in their original key, keeping the songs genuine and more recognizable for the audience.
"When she hits the lower range of her marvelous voice," notes critic Alan Bresloff, "if you close your eyes, you can see Karen Carpenter's face."
Performance: Saturday, May 20, 2023 | 7:30 p.m.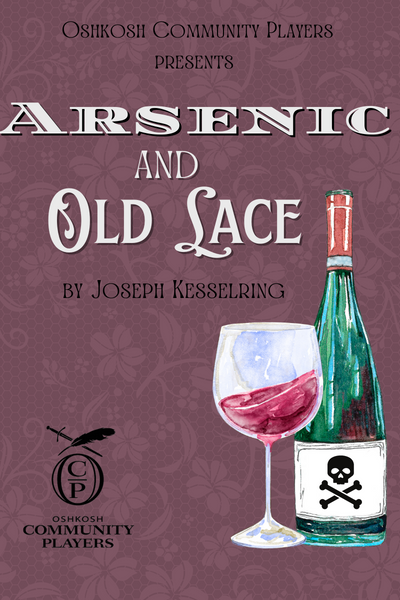 ARSENIC AND OLD LACE
The play, Arsenic and Old Lace is a clever combination of the farcical and the macabre. It centers on two elderly sisters famous in their Brooklyn neighborhood for their numerous acts of charity. Unfortunately, their charity includes poisoning lonely older men who come to their home looking for lodging. The two women are assisted in their crimes by their mentally challenged nephew, who believes he is Teddy Roosevelt and frequently blasts a bugle and yells "charge" as he bounds up the stairs. Matters get complicated when a second nephew, a theater critic, discovers the murders, and a third nephew appears after escaping a mental institution. In his adroit mixture of comedy and mayhem, Kesselring satirizes the charitable impulse as he pokes fun at the conventions of the theater. Rated PG
Performance: Thursday-Friday, May 25-26, 2023 | 7:30 p.m. - Saturday, May 27, 2023 | 2:00 p.m. & 7:30 p.m.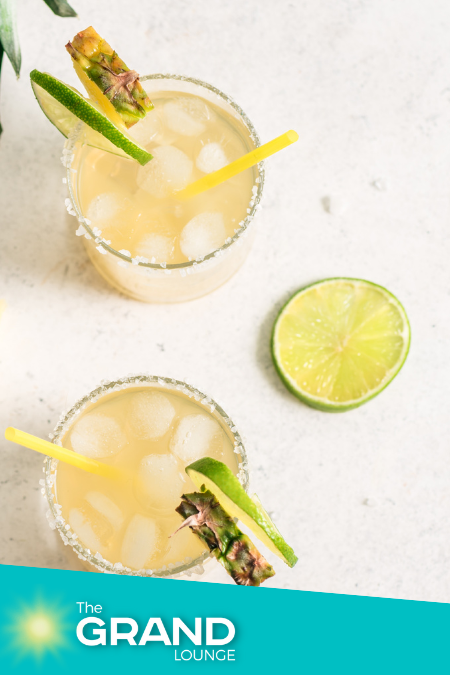 CRAFT COCKTAILS: SUMMER EDITION
Join us in The Grand Lounge for an evening of education, conversation, and creation as you get hands on the instruments and techniques needed to create the world's best beverages. We will take a look at the "cocktail renaissance" including trends and techniques, as we create some of the delicious drinks you may find on a modern menu.
With help from the instructor, you will be building a series of 5 cocktails, at your tables in small groups.
Class will begin at 6:30 PM sharp, with doors opening at 6:00 PM. Light snacks will be provided. Over 21 only, please plan for your safe trip home! Seating limited to 25 participants.
Event: Thursday, June 8 | Doors Open: 6:00 p.m. Class Starts: 6:30 p.m.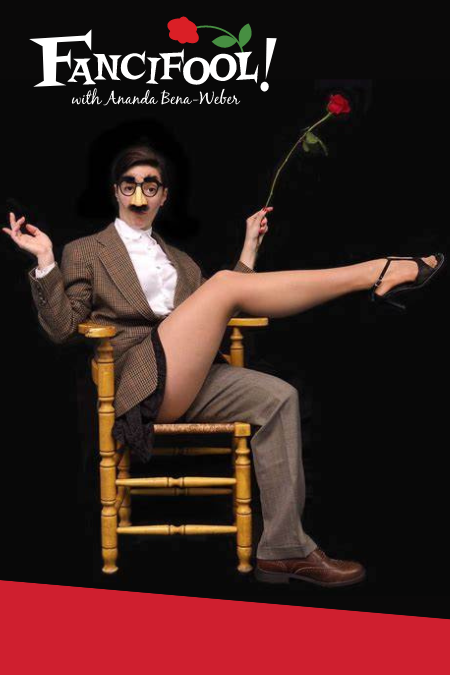 FANCIFOOL! WITH ANANDA BENA-WEBER
Fancifool! is the hilarious, heart-warming, thought-provoking show about LOVE! This award-winning 12-character solo show features dancing, singing, mime, clown, HD film and edgy social commentary. Based on real stories from the lives of real New Yorkers, Fancifool! helps us remember that no matter how different we may feel on the outside, in our hearts, we are all connected by love! Rated PG-13
Performance: Friday, June 16, 2023 | 7:30 p.m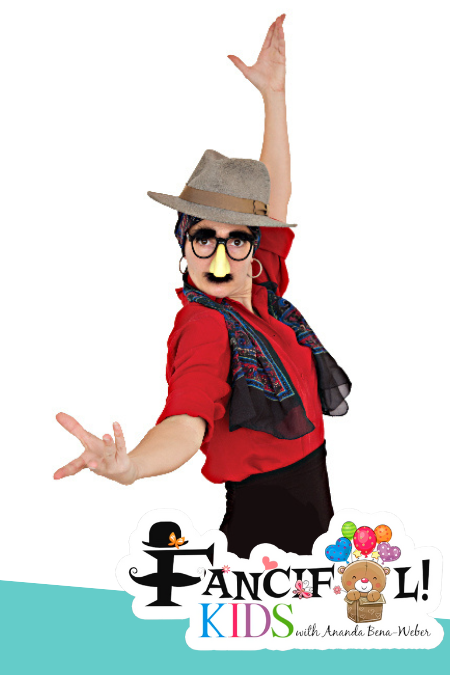 FANCIFOOL! KIDS WITH ANANDA BENA-WEBER
Join the Fancifool! gang to learn new things! Let's use our imagination to think of the world we want to see, what we want to be when we grow up, and learn about the environment and how we can help. By standing up to bullies, by being kind, by being smart and trying our best, we can make the world a fun and happy place to be, together!
Performance: Saturday, June 17, 2023 | 2:00 p.m. 
THE GRAND'S (FISCAL) NEW YEAR'S EVE PARTY
The night will include: 6:00 p.m.: Cocktail Hour with light refreshments | 7:00 p.m.: The 2023-2024 Season Announcement with first opportunity to Donor Presale | Performance by Masters of Soul
Masters of Soul is a celebration of some of the most iconic names in the history of popular music- the artists, their music, and their style. This show features stylishly-costumed and fully-choreographed tributes to both male and female Motown groups backed by a live band.
Masters of Soul includes The Fabulous Crooners Doo-Wop singers and TFC Dance Band performing The Temptations, Gladys Knight & the Pips, Marvin Gaye & Tammi Terrell, Smokey Robinson & The Miracles, The Four Tops, Diana Ross & The Supremes, The Jackson Five, Martha Reeves & The Vandellas, Stevie Wonder, The Commodores, and many more.

Take the ultimate stroll down memory lane as you re-live the incredible harmonies and smooth moves made famous by many of the greatest recording acts of all time.
Performance: Friday, June 30, 2023 | 6:00 p.m. This event is exclusive to Grand Donors
GUIDELINES FOR ATTENDING A SHOW
Patrons who are not experiencing symptoms of illness may wear a mask, but they are not required. By attending events with a large gathering of people, patrons accept the associated risk. Beverages are available in the Grand Lounge and theatre lobby; all drinks must be disposed of before entering the auditorium. The staff asks patrons to still observe social distancing. You can read their full guidelines here to help ensure a safe and comfortable experience for everyone.
If you attend a show at The Grand, be sure to tag their location on social media! And as always, share your fun with Discover Oshkosh on Facebook and Instagram for a chance to be featured!
Stay the night in Oshkosh—click here for overnight options