Sturgeon Spirits is a craft distillery coming soon to Oshkosh, Wisconsin, that blends Oshkosh's sturgeon spearing tradition with a unique interactive distilling experience. Fascinated with distilling for the past five years, Karl Lowenstein has been experimenting with all sorts of concoctions in hopes to open a small distillery and tasting room here in Oshkosh. With his own ties to sturgeon spearing in Oshkosh, Karl decided to take his hobby to a full time venture. We had the chance to chat with Karl and learn more about Sturgeon Spirits Craft Distillery coming October 2022 located at 2663 Oregon St!
Professor Turns Distiller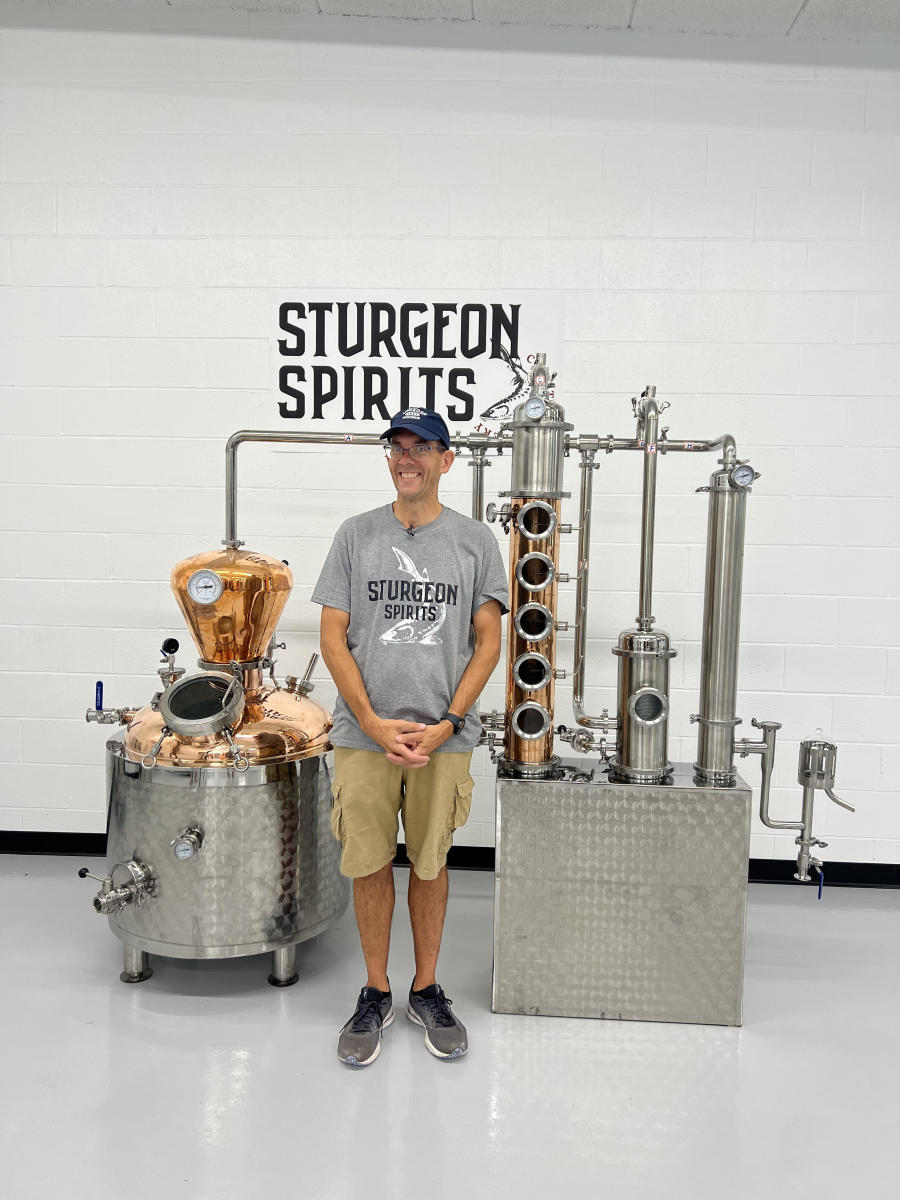 Karl grew up in Iowa but has lived in Oshkosh for more than 20 years and is a History Professor at the University of Wisconsin Oshkosh. Karl has grown attached to Oshkosh as his children have grown up here, and considers the ice fishing and sturgeon season to be one of Oshkosh's special characteristics. Karl became fascinated with distilling about five years ago and has been creating flavors like rhubarb liqueur, sour cherry liqueur, and has even picked apples off his apple tree and created an apple and cinnamon liqueur! Along with seasonal fruit liqueurs, Sturgeon Spirits will also produce grain-to-bottle whiskey, bourbon, gin, and vodka.
Sturgeon Spearing - An Oshkosh Tradition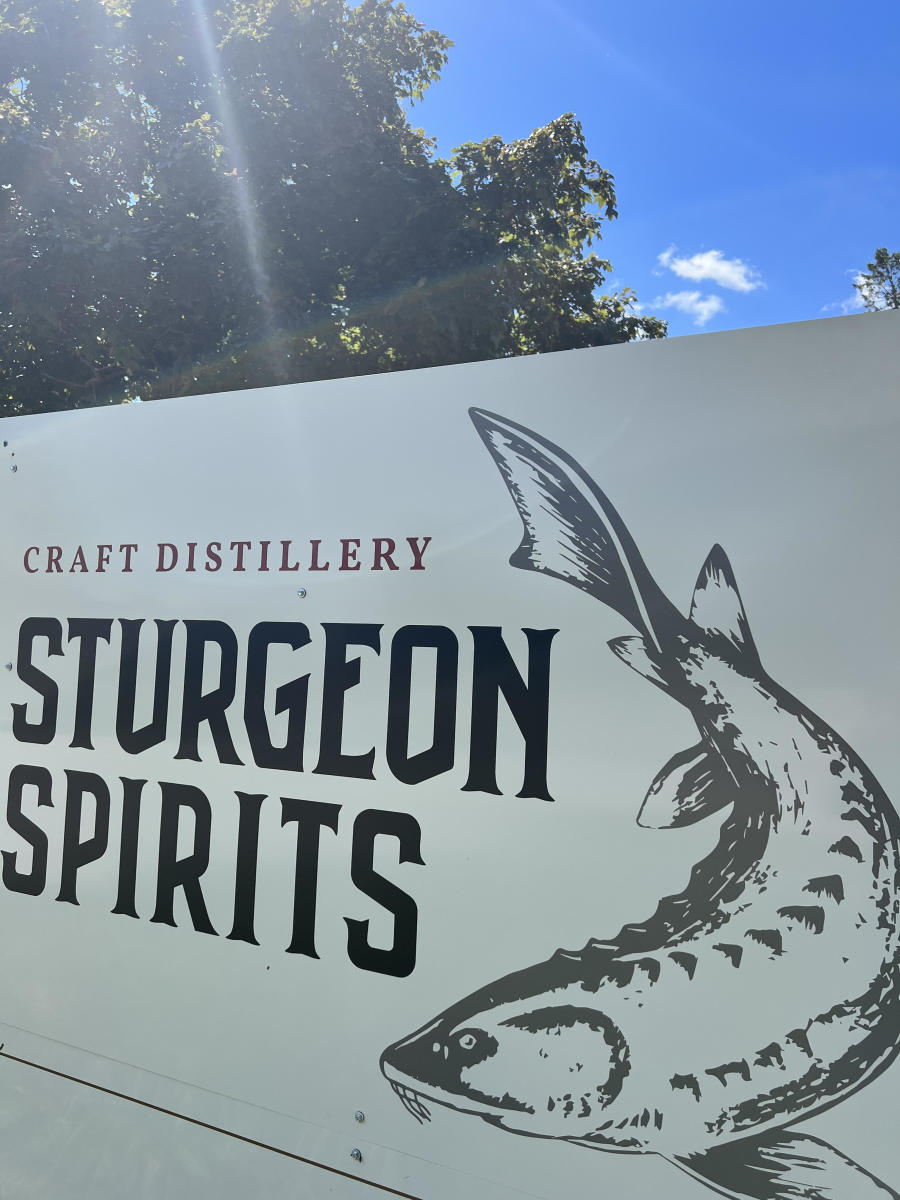 Sturgeon Spirits Coming Soon - 2663 Oregon St, Oshkosh, WI 54901
The tradition of sturgeon spearing in Oshkosh has fascinated Karl as he learned that his house was previously owned by sturgeon poachers who would hide their fish and nets amongst cracks within the walls so the police wouldn't find them during their raids. Karl is so excited to tie his brand and products into this special Oshkosh tradition. The plan now is to build a distillery and tasting room in hopes of becoming a destination in Oshkosh. While visiting the distillery, you'll learn about the history of distilling in a variety of ways.
Opening October 2022
With a goal of fall 2022 as the grand opening, 3/4 of the facility will be enclosed for the production process including the fermenters and cookers. The remaining 1/4 will have a view of the distilling process as well as a tasting area. With the help of his brother-in-law, a food scientist, Karl anticipates taking on a few staff members interested in helping with the production process, as well as bartenders to help within the tasting room. 
Products will primarily be available in the tasting room, but Karl hopes to have his drinks within the local grocery stores and specialty stores around Oshkosh as well!
What is Karl's personal favorite drink to create you ask? "I'm a bourbon guy myself, but the biggest hit with my wife and her friends is my liqueurs, which I craft with local ingredients and fruit infusions."
We are so excited for Sturgeon Spirits Craft Distillery to open in Oshkosh! Follow along at: www.sturgeonspirits.com and check out their Facebook page!
Stay the night in Oshkosh—click here for overnight options!