Have you heard of a nano-cidery before?
Basically it's a small cidery with a limited tasting area - and Oshkosh is now home to one! Spencer Morse and Doug Post are opening the first nano-cidery in town after years of craft beer drinking, home brewing, and experimenting with different flavors. Spencer and Doug became good friends in high school, and shortly after started talking about home brewing together. After a trip to the West Coast (where Urban Nano Cideries are very popular), the two bought the necessary equipment to start experimenting.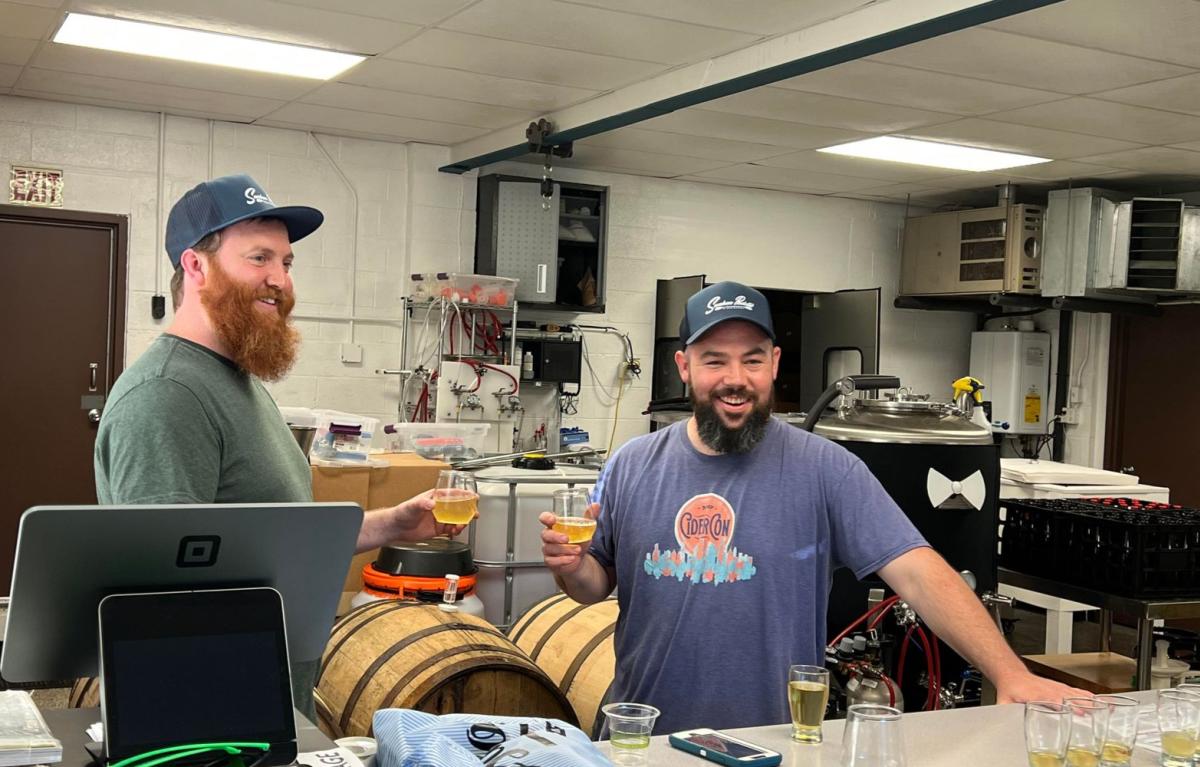 Hard Cider is made by pressing freshly picked apples and then fermenting them. Sunken Paddle Ciderworks currently offers hard ciders that reside within the dry to semi-sweet levels. With many homegrown and local ingredients - these ciders are a must try! Spencer and Doug currently hand-pick all of the apples from Wisconsin orchards, and they even grow some of the flavoring ingredients in their own gardens. Talk about local AND fresh!
Sunken Paddle Ciderworks is constantly working on new flavors, but is currently offering these 6 flavors!
Heirloom Blend (Off-Dry), Heirloom Blend (Semi-Dry), Mosaic Hopped (Semi-Dry), Lemongrass Ginger (Semi-Dry), Pineapple Reaper (Semi-Dry), and Bourbon Barrel Aged (Dry).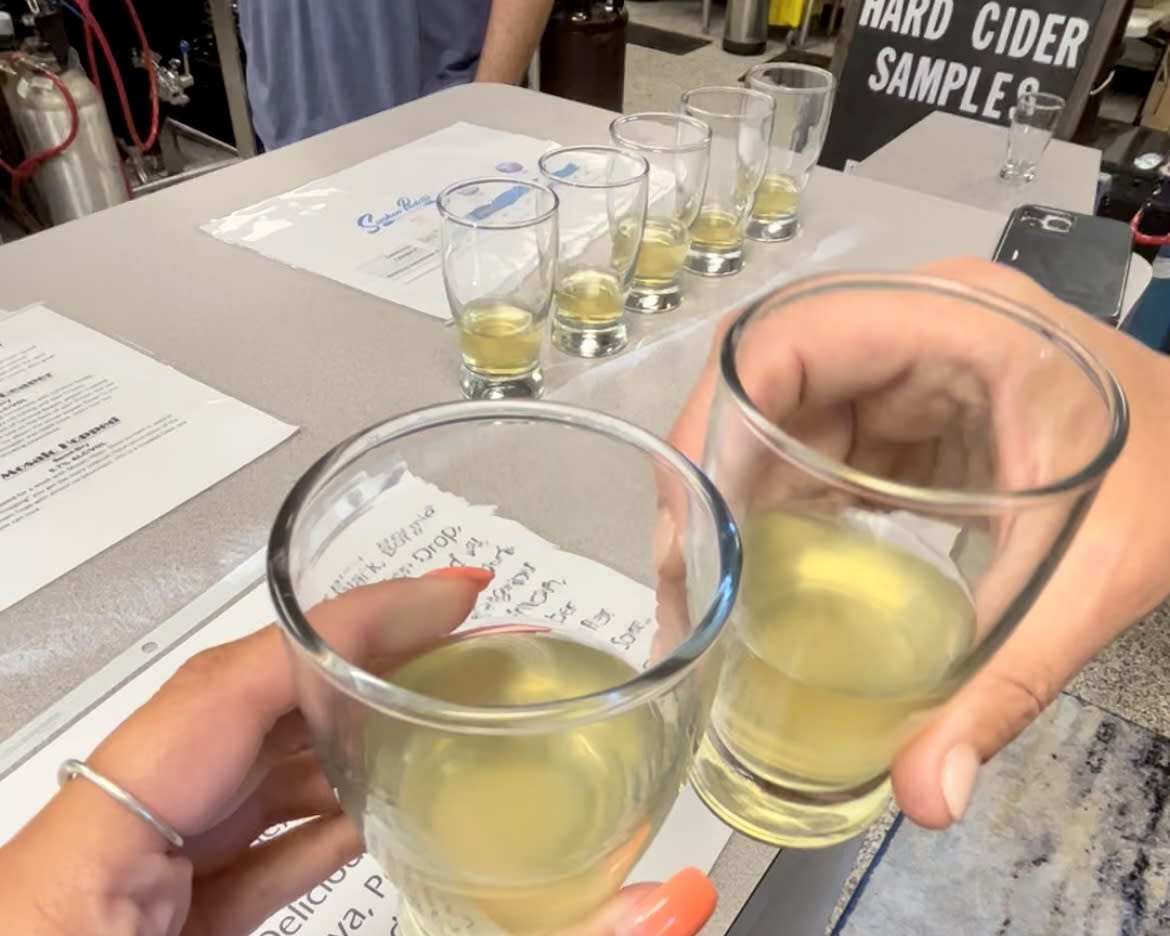 We were able to try all 6 of these awesome flavors and were not disappointed! Our favorites being the Heirloom Blend (Off-Dry) and the Lemongrass Ginger. SO light and tasty! Stop by during the grand opening from 12pm-5pm on July 2nd, 3rd, or 4th, and sample a few hard ciders before selecting which flavors you want to bring home! Enjoy a Sunken Paddle hard cider with your 4th of July BBQ, or crack a bottle while watching fireworks this weekend.
To learn more about Sunken Paddle Ciderworks and to hear more about how these amazing hard ciders are brewed - visit SunkenPaddle.com, or stop by Sunken Paddle Ciderworks at 544 W. 17th St. in Oshkosh for your own hard cider sample!
 
Stay the night in Oshkosh—click here for overnight options!